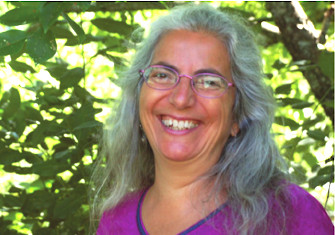 PUUC is in the heart of the Monadnock Region, an area rich in  musical talent. It is therefore not surprising that music is an  integral part of life at PUUC, on Sunday and during the rest of the  week. 
Music is woven throughout the Sunday service, as we sing the  children to class, celebrate the spirit of life, and dedicate  ourselves to social justice. Our Music Director, Marybeth Hallinan, ably and energetically directs the choir, and works  closely with the minister to find music that will support the theme  of each Sunday's service. Marybeth also accompanies the choir  on piano, plays select hymns on the organ, and adds warmth,  joy, creativity, and inclusion to the Sunday music program,  supporting singers and instrumentalists alike. In addition, there  are often guest musicians - many of them from within the  congregation – who provide music for preludes, postludes,  offerings, and special musical interludes. All are welcome to  participate in the music programming here at PUUC. 
The Church also provides a venue for other musical groups. It  serves as the rehearsal and performance home of the Grand Monadnock Youth Choirs, directed by Esther Rhoades, and  founded by Maria Belva. It is also the rehearsal space for Two Rivers Community Choir, founded by our Music Director,  Marybeth Hallinan. 
How Can YOU Be Involved?
The Choir 
The choir, alive and expanding, sings at two services each month  and at special services as well. It has a varied repertoire, carefully  selected to fit both the service themes and the vocal capabilities  of the group. Our choir is always open to new singers; no  previous choral experience is necessary. Just a desire to arrive at  8:45 AM Sunday morning to sing and stretch, have fun meeting  other early morning singers, while enjoying the process of  personal discovery and UU principles explored through song!   We rehearse weekly, and sing in church every other Sunday. 
Across the church year, there will be opportunities to be a part of  small ensembles, and to participate in Music Sunday services  without a full commitment to weekly choir rehearsals.  
Your voice is welcome, and you are encouraged to be a part as it  feels best for you!  
Vespers (Currently on-line)  
Vespers is our mid-week contemplative service, featuring original  chants written by our music director, and spoken word written by  Christopher DiLoreto, current chair of PUUC's Worship  Committee.  
This 30 - minute service is a time to reset your nervous system,  ground into your body, and experience inspirational words and  chanting together.  
Singing is optional, though encouraged. Wear comfortable,  breathable clothing, bring water. 
See videos of our past Vespers services here.
Kirtan (see their Fb page for updates)  
On the third Friday of each month, Kirtan, led by Anahata,  occurs. Kirtan is a musical part of Kundalini Yoga involving the  chanting of Hindu script. This is an open activity and everyone is  welcome. It opens our church to people of multiple faiths and  offers musical healing for many who come. 
The Kirtan gatherings accept donations, which are then  contributed to the Church. 
Music Soiree 
Each fourth Friday, Mary Seaver, who created this opportunity for  the many musicians of our church to play chamber music,  socialize, and get to know each other, hosts the Musical Soirée. It  is free and open to all area musicians who can read music, and is  an opportunity to make music and expand musical experience.   
Spring Interfaith Music Festival 
PUUC has become the host for an annual interfaith music  festival, (mid-March) organized by the Monadnock Interfaith  Council. Choirs from around the area gather to share specific  music which represents their specific faith traditions. This free  event brings upwards of 60 singers together for an evening of  great joy, camaraderie, soul, and spirit.  
Winter Solstice Singing Ritual 
Begun in December of 2017, Music Director Marybeth Hallinan  launched a community wide singing event which brought  together 30 + singers from the greater community, gathered 
alongside nearly 200 audience members to welcome the return  of the light. This ritual is beautiful and interactive; all are  welcome! We rehearse monthly from September – November,  then weekly in December. Inquire here to learn more. All are  welcome to join. Contact Music Director for more info. 
Guest Musician 
If you'd like to join us as a guest musician, reach out to our Music  Director here.  
Singing During Covid-19 
As you can imagine, singing has completely changed due to  Covid-19. All in-person singing events are canceled, and  unfortunately, the church building remains closed.  Our church services have moved online, as have Vespers and our  Solstice Event. Keep an eye on our church newsletter , or email Marybeth to be informed of opportunities to join in online  singing.