Gmail does funny things with pictures. Click here to get everything. 
September 15, 2015
---
Mindful Meanderings……by Rev. Shayna Appel
How good it is to be reunited!  Last weekend's Ingathering Service was wonderful.  What energy, what grace.  So many new faces, known faces, and faces that have been away too long.  Welcome back everyone.  It is good to be together again!
And FYI…if you missed last weekend's service of worship and you are looking for the sermon on line (where we normally post them each week) you won't find one.  That's because the service last Sunday was so full we wound up skipping the sermon all together!  (It happens!)  So that sermon, "We've Been Waiting for You", will be offered this Sunday. 
Come and taste a little of the spiritual awakening your Standing Committee experienced while at our retreat this year and be part of the community-wide effort to revitalize our souls, our minds, our hearts, and whole selves.  It's a great place to begin…again.
Come, for all things are now ready!
See you Sunday!
Shalom-Shayna 
Job Opportunity-Nursery Care
We have a wonderful young woman working in our nursery this year. Do you know of anyone interested in joining her?  The hours are 9:45-11:45am every Sunday.  Please contact me if you know of someone who would love to do this.  Thanks!
Char James   char.james@uupeterborough.org   924-6245
Rummage Sale
Looking for Rummage/White Elephant Sale Donations and Coordination Leaders
Time is running out! The Church's big Rummage and White Elephant Sale will begin in a month and one day, on Friday, Oct. 16, from 6-8 p.m., and Saturday, Oct. 17, from 10 a.m. - 2 p.m., so you may start bringing donations in on Wednesday afternoons after 3:30 and Sundays. If you need to come in at a different time, call Marsha at 924-6921 to make an arrangement. 
The Rummage Sale for the first time this year needs to have a group of volunteer leaders. We're talking about volunteers who will devote some time on the phone or email for help. A list of names and numbers is on hand for the leaders. Information will continue to be posted weekly and sign-up sheets will be posted in the Parish Hall.
Right now we're looking for clothing, linens, white elephant donations, toys and jewelry as well as furniture, furnishings, sporting goods and other large items. Last spring, close to 30 people volunteered, and many of them have offered to help again. This fall, we're asking all of you to give at least one hour this month and or Oct. 1 through Oct. 17. Children could put together, with assistance, the toy display!
Clothing in the past has been sorted, folded and stored on Monday and Friday mornings from 9-11 a.m. But volunteers who work during the day could come in later in the afternoon or in the early evening. This sale and the Rummage Sale in the spring is currently the most profitable of our fundraisers and is used to help us continue giving assistance to people in need as well as continuing to keep our church community vibrant and well-funded.
Crop Walk September 26
This Sunday, sign up to be a walker on the annual ecumenical Crop Walk.  The Walk will be in Greenfield and will start at 8:30 am, Saturday, September 26th.  It's a short walk, easy for young children.  The Crop Walk raises money for our local food pantries and for the UU Service committee. Please consider sponsoring our walkers if you cannot walk.  A table will be set up during hospitality. Contact Julie Flood Page with any questions:  899-9759.
Sept. 20th: Celebration of Staff
This year marks the 15th year of service for our Music Director Maria Belva, the 10th year of service for our Church Administrator Vanessa Amsbury-Bonilla, and the retirement of our accompanist Deb Nunes.  So, please join us for a special coffee hour and a chance to say thanks to these three extraordinary women!
Sept 27: Outdoor Service
The Outdoor Service will be on Sunday, September 27th at 10:15 at 80 East Mountain Road in Peterborough. More information to follow. 
Sept. 21st and 28th: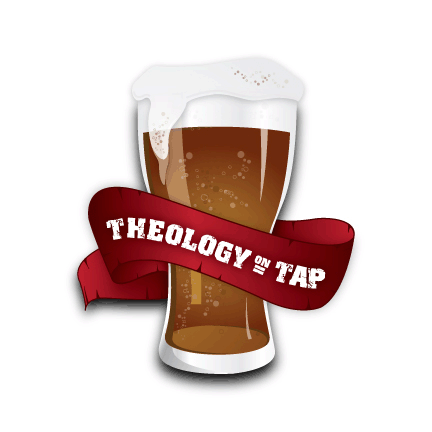 Theology on Tap
Join Rev. Shayna at Harlow's Pub for some informal and spirited theological discussion, and a pint of your favorite brew!  The topic for the first night will be "Live Like You Were Dying".  Topics for subsequent evenings will be decided on by the group.  This gathering will run from 5:30-6:30.  ALL are welcome, including and especially those who are not members of our church community so, bring a friend y'all!  (If this offering is well received we will look to extend it thru October, and maybe beyond!)
New Directories
The new phone book is here! The new phone book is here! So…here's the thing. There are some of you who may have moved, changed your phone number, or your email address, but we didn't know about it because although we're all pretty groovy, none of us is clairvoyant.  So, if you pick up a new copy of the directory – which are on the membership table in the Parish Hall – check out YOUR name and contact information. Make sure it's correct, and if it isn't, please let me know.  You can email me at vanessa.amsbury@uupeterborough.org or you can leave a message at 924-6245.  I will update them and make them available as a digital copy for you techno-savvy types who would rather keep them in the cloud. Thank you!  Vanessa
Community
The Way of Tea: Chinese Teas
Date:   Thursdays:
24 September, 22 October, and 19 November
Time:   7:00 p.m.
Place:  Parker House Coffee, (Noone Falls) 50 Jaffrey Road, Peterborough, NH
Cost:    $10.00 each session
Peggy Leedberg will be giving a talk on Chinese teas, beginning with white tea, moving to Pu-erh, and ending with green tea.  During the talk she will brew up a sampling of each type of tea for you to sample.  There will also be discussion describing the terroir needed to produce good tea.
Each of the tea samples will also be available for purchase that evening.
To register please contact:     Peggy Leedberg
                                                Phone:  603-718-9298
                                                e-mail:  mklel@earthlinknet
---
All the great religions have a place for awe, for ecstatic transport at the wonder and beauty of creation.
- Richard Dawkins -
 
Be loyal to peace, justice and the social good.  Vanessa
---
Contact Information and Regular Office Hours
Shayna:  Monday and Thursday 10-2, Wednesday – visitation hours; (802)579-6066 
email: kshaynaappel@gmail.com  
Olivia: (603) 554-2294 
email: oholmes34a@hotmail.com
Vanessa:  Monday through Friday (yes, every day!) 8:00 am – 12:30 pm; 924-6245 
email: vanessa.amsbury@uupeterborough.org
Char:  Monday and Friday 12-4pm and Wednesday 12-5:30pm; 924-6245.  
Email: char.james@uupeterborough.org
Note* Actual times are subject to change dependent on individual schedules.