If you get gmail, you don't get the pictures. What gives?  Well, here's your answer: Click here for the pdf version.
September 8, 2015
Mindful Meanderings……by Rev. Shayna Appel
As we prepare to come together this Sunday after a long summer away, please know this:  YOU HAVE BEEN MISSED!  And we are looking forward to seeing you all.
Remember to bring some water from the places you have visited this summer to share with us for Water Communion.  As I noted in an earlier Weekly Bits, this year our Water Communion ritual will be enriched in two ways. First, our friends at the Milford UU Church have given us some water from the first ever Water Communion, conducted at UU General Assembly in 1968.  This gift is significant in many ways beyond the obvious, namely, we are working together with the Milford Church with our OWL program this year, and their minister, Rev. Barbara McKusick Liscord, will be doing some "pulpit swaps" with me this year and preaching here at PUUC (while I preach in Milford).  Also, the water was first brought to the Milford Church by the Rev. Olav Nieuwejaar when he was serving as their Minister in '68.  Rev. Nieuwejaar is now working with our Search Committee as a liaison from the UUA's Ministerial Transitions Office.
The second way we are seeking to enrich our Water Communion is by asking you all to consider what gifts you will bring to PUUC this year.  (Another way to think about this is to answer the question:  In an effort to support PUUC in visibly living out our mission, this year I will_________.)  We can share our summer travelogues during coffee hour.  But for worship, and specifically for Water Communion, we will ask you to share in this new way as we co-create "living water" that reflects the best of who we are together.
We have an exciting year ahead, and it will be made way more fun, and way more authentic to who you are by your participation!  So come!  All things are now ready.
Shalom-
Shayna
Job Opportunity-Nursery Care
We have a wonderful young woman working in our nursery this year. Do you know of anyone interested in joining her?  The hours are 9:45-11:45am every Sunday.  Please contact me if you know of someone who would love to do this.  Thanks!
Char James   char.james@uupeterborough.org   924-6245
A Note from the Gordons
Bob and I will be living out of state for a while, to help out family. We certainly have every intention and desire to return to our NH home as soon as it is possible. It could be in a month or it could be in six months. We will carry all our PUUC friends in our hearts and ask you do to do the same with us. Our home phone number will no longer be in use, although someone will be staying at our house. but you can email us at nanciegord@aol.com or robgord52@aol.com. Both of us would love to hear from you.  We will try to drive up every so often and visit church when we can.  Just wanted to let you know we will miss you but we will be back. ❤
Nancie
Rummage Sale
After much feedback it has been decided that there will be a rummage sale on Friday evening, October 16, and Saturday, October 17.  It is very important, this year that the wider congregation help in some way. This is one of our biggest fundraisers and it entails a lot of volunteer participation. We need the younger folks especially (under 65 is considered younger)
Everyone, please scour your closets and cupboards and fill up some big bags with items that you don't use any longer. Please wipe off the dust and run the clothing through the wash. No stained clothes, please.
Notices with more information will be posted regularly in coming days. Watch for emails and posters in the Parish Hall.
Buddhist Meditation
On the spiritual path, we awaken to both the wisdom of the open mind and the compassion of an open heart.  Ultimately we aspire to open our heart to all beings, but first we must open ourselves to the truths of our own life and the lives of those closest to us.  Then we and they, through us, can heal.
The Buddhist Meditation Group will be meeting at 7 pm this Thursday, September 10th.  Come join us! 
Following an hour of silent meditation (both walking and sitting), there will be refreshments followed by a discussion of Awakening My Heart by Andrea Miller from  The Best Buddhist Writing of 2012 edited by Melvin McLeod and the editors of the Shambhala Sun magazine.  Readings are suggested, but not necessary for the discussion.
Meditation instruction is available for those who wish it.  All are welcome.  NOTE:  We meet in the stage area at the back of the Parish Hall.  The Parish Hall itself is dark, so be sure to come to the back door next to the Kitchen in order to find us!  Though punctuality is helpful, you are welcome to join regardless.  
Please  email  pb.buddhist.meditation.group@gmail.com or call Nori Odoi or Rags Gilmore at 603 547-2650 if you have questions about this or any other issue.
Ingathering Service
This Sunday, September 13 at 10:15, including water communion. As is the tradition of this congregation, we will be celebrating "Water Communion".  In this ritual, members and friends bring to church some water from some of the places they have traveled this summer and we co-mingle these waters together, creating, essentially, "Living Waters." 
Work Party-Come help the Property Committee
On Wednesday, September 9 from 12:00 - 3:30PM we are going to have a "mini work session" at the church to do the following:
- install thermostat covers
- patch the shed roof over unit 9
- install a temporary patch on the large wooden fan over the center doors at the front of the
  church.
Pizza supplied by the property committee! Please contact Jim Fearnside at   jim_fearnside@juno.com
Sept. 9th: Committee Chairs Meeting  *Note* NEW TIME!!!!
Gather at 6PM for fellowship, fun and focus!  ALL Chairs are passionately encouraged to attend! This gives us a chance to have a plate of spaghetti first and then gather together for our meeting.  If you are a Committee Chair and cannot attend, please find a Committee Member to come in your stead.  Thanks!
Sept. 20th: Celebration of Staff
This year marks the 15th year of service for our Music Director Maria Belva, the 10th year of service for our Church Administrator Vanessa Amsbury-Bonilla, and the retirement of our accompanist Deb Nunes.  So, please join us for a special coffee hour and a chance to say thanks to these three extraordinary women!
Sept. 21st and 28th: 
Theology on Tap
Join Rev. Shayna at Harlow's Pub for some informal and spirited theological discussion, and a pint of your favorite brew!  The topic for the first night will be "Live Like You Were Dying".  Topics for subsequent evenings will be decided on by the group.  This gathering will run from 5:30-6:30.  ALL are welcome, including and especially those who are not members of our church community so, bring a friend y'all!  (If this offering is well received we will look to extend it thru October, and maybe beyond!)
---
Don't judge each day by the harvest you reap but by the seeds that you plant.
- Robert Louis Stevenson -
 
Be loyal to peace, justice and the social good.  Vanessa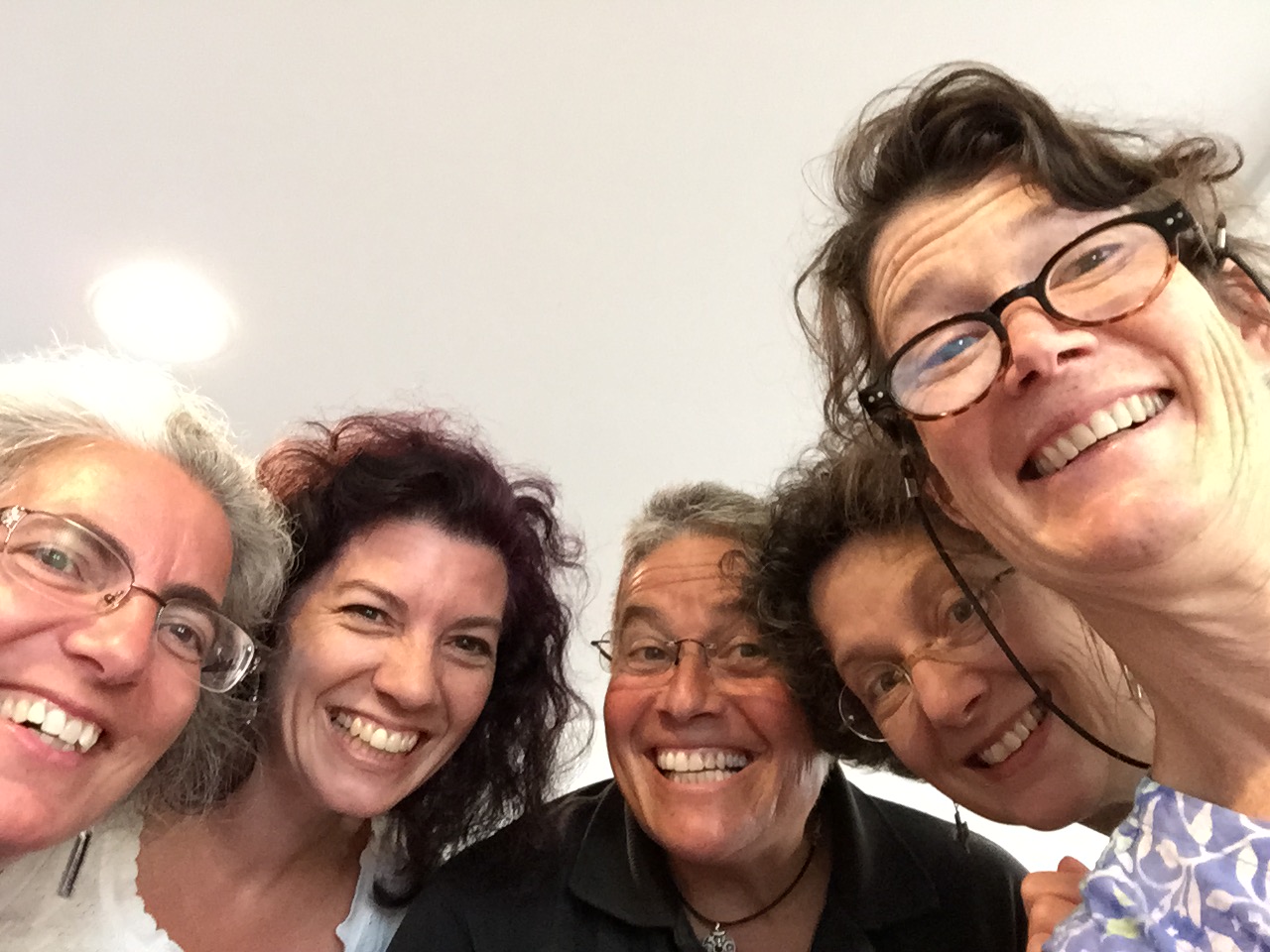 Contact Information and Regular Office Hours
Shayna:  Monday and Thursday 10-2, Wednesday – visitation hours; (802)579-6066 
email: kshaynaappel@gmail.com  
Olivia: (603) 554-2294 
email: oholmes34a@hotmail.com
Vanessa:  Monday through Friday (yes, every day!) 8:00 am – 12:30 pm. 924-6245 
email: vanessa.amsbury@uupeterborough.org
Char:  Monday and Friday 12-4pm and Wednesday 12-5:30pm; 924-6245.  
Email: char.james@uupeterborough.org
Note* Actual times are subject to change dependent on individual schedules.