If you are using gmail, the pictures might not be displaying properly.  Click here to view the pdf.
This Sunday – March 29, 2015 
This Sunday is Music Sunday! There is no sermon, but we will have lovely, uplifting music by our very own talented congregation.
Sunday Service Volunteers
Greeters: Can I get a Thing One and Thing Two? How about you? What could you do?
Community Hour: Ok, we need you again, it would be disappointing to have no community hour after Music Sunday. Oh, for shame!
Flowers: Bryan and Linda Field in memory of our parents, Paula and Andy Leeds and Miriam and Stan Field.
To sign up, go to:  http://www.signupgenius.com Log in with your login name and password, or click 'Find a Sign Up' at the upper right, use puuc@uupeterborough.org as the email to search. Or you can simply respond to this email. (If you call me after 4:30 on Thursdays, I will not get the voicemail. Email is better.)
---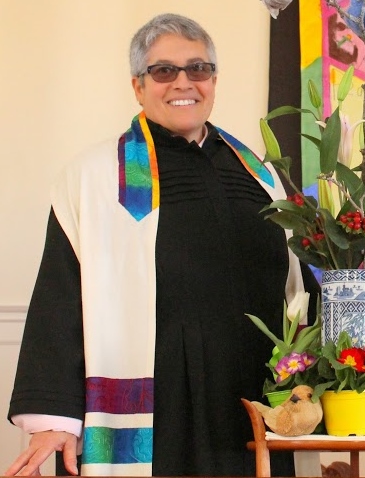 Mindful Meanderings…by Rev. Shayna Appel
ATTENTION ALL SELF-DEFINED HUMANISTS!  A quick question if I may.  I am looking for your responses to the question, "Do human beings have a soul?"  If your answer is "yes" and you'd like to say something about the nature of that soul I'd be most interested in hearing from you.
I am working on a sermon for the month of April entitled, "Transcendentalism and Care of the Soul".  Many people identify the Transcendentalist Movement as the birthplace of Humanism within the larger Unitarian movement.  Since Humanism is not my strong suit theologically I would really appreciate your help!
E-Mail me at KShaynaAppel@gmail.com, or you can "snail mail" me at 31 Jennison Road / Milford, NH 03055. 
Thanks in advance for sharing the fruits of your faith with me! 
Shalom!
Rev. Shayna
We nurture                         a loving, inclusive, spiritual community embracing
all ages;
Brooks and Nancy Rice returned to Peterborough a bit earlier than expected due to some trouble Nancy was having with her legs.  They would love some visitors!  Won't you think about giving them a call?
We witness                         for our liberal Unitarian Universalist faith with
compassion and generosity;

Remember the Date: April 26th at 5:00PM.  We will celebrate and ordain Lisa Mobayed into UU Ministry.  There are many opportunities to help with this celebration.  Contact Rev. Shayna, Vanessa, Dwight Schenk or Julie Flood-Page to offer your time, talent or treasure.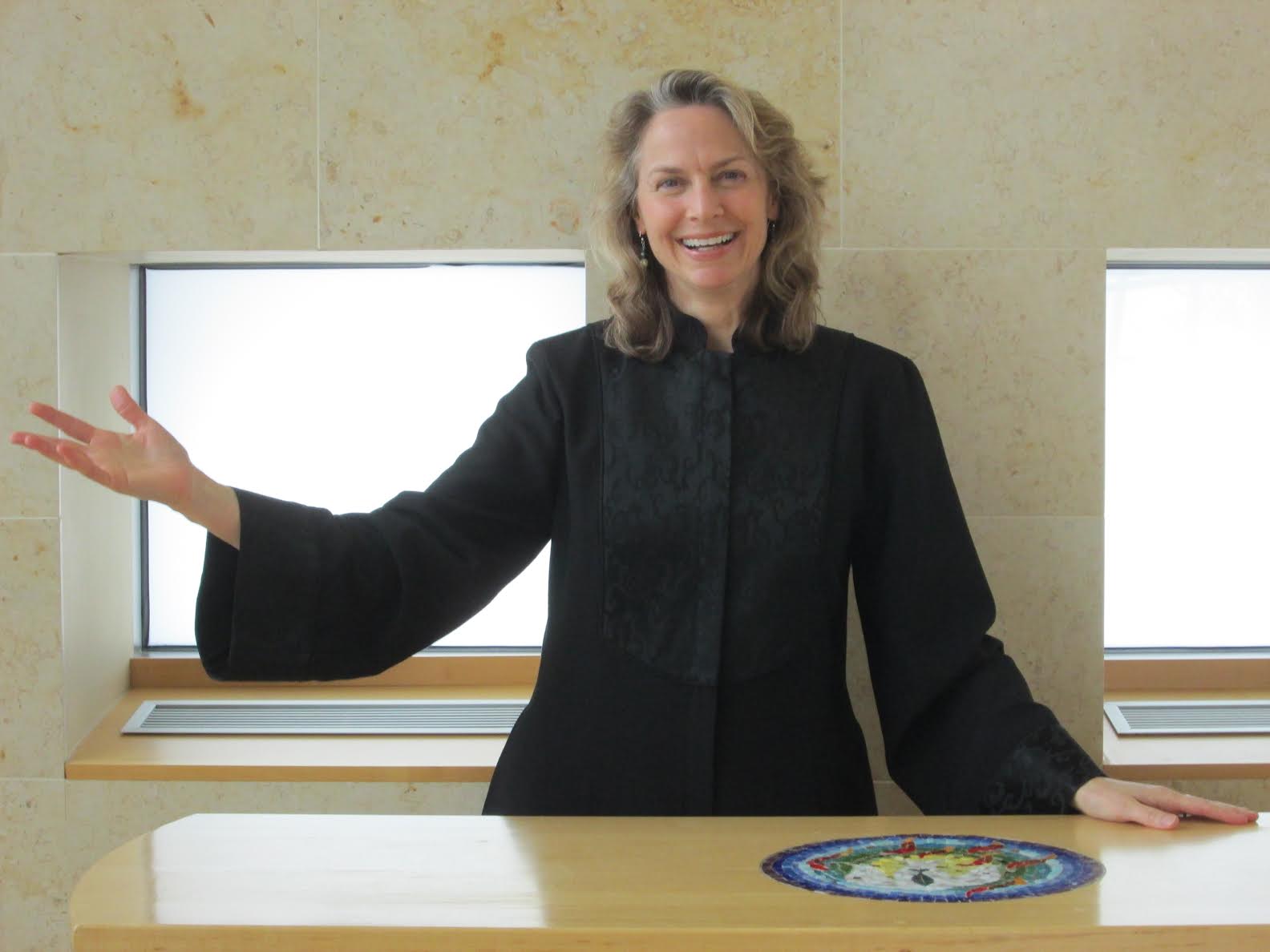 We serve and inspire      the local and global community through social action
                                                            and the arts.      
Please keep an eye out for the Cresset, for this weekly publication, and our church web-site to get plugged in to the many service opportunities available!
Welcoming Tips
Think about the ways everyday language choices might make people feel excluded or unwelcome.  For example, saying "partner" rather than "spouse", using language that doesn't assume all children have a mother and father or even live with parents, saying "people of all genders" rather than "men and women", and practicing "people first" language such as "people with disabilities" rather than "disabled people."
Pancake Breakfast
Once again our wonderful property committee is hosting the pancake breakfast the morning of Children & the Arts. Save the date--May 16, 7 a.m. to 9:30. Also we will need donations of real maple syrup prior to the breakfast.
Spring Rummage Sale
The spring sale on Friday, May 8, and Saturday, May 9, is approaching fast. We now have room for clothing, outdoor gear, books, CDs, DVDs, housewares, furniture, wall hangings, games. It's a good time to clean out your closets and attic, even your basement and garage, and donate to our church's big fundraiser.
Just as we do in the fall, on Friday evening the doors will open at 6 for first dibs on the goods, and for drinks and appetizers. Saturday's sale will begin at 9 a.m. and end at 1:30.
If the weather permits, this sale will extend from the front lawn to the back yard. Help to make this a big success. Donations are tax deductible.
You may drop items off on Wednesdays after 3:30 and on Sunday mornings before and directly after church. To arrange for a different drop-off time call Marsha Morrow at 924-6921.
To add flair to the amazing spring sale in May, a table will be set aside for a silent auction. For this, we are looking for artwork, hand crafted donations, estate or handmade jewelry, high quality kitchen and cookware, and especially services. Shayna has offered a ride on her Harley; perhaps there are cooks willing to make a special weekend dinner party meal, or summer-home dwellers who would set aside a week or weekend for a lucky winner. Would anyone have split wood ready for the fireplace or woodstove? There is no end to what you can do.
~Marsha Morrow
Buddhist Meditation
"But I think the real miracle is not to walk either on water or in thin air, but to walk on earth.  Every day we are engaged in a miracle which we don't even recognize: a blue sky, white clouds, green leaves, the black, curious eyes of a child -- our own two eyes.  All is a miracle." -- Thich Nhat Hanh
The Buddhist Meditation Group will be meeting at 7 pm this Thursday, March 26th.  Come join us!  Following an hour of silent meditation (both walking and sitting), there will be refreshments followed by the continued discussion of Thich Nhat Hanh's book, The Miracle of Mindfulness, An Introduction to the Practice of Meditation. .  This week we will discuss Chapter 2 "The Miracle is to Walk on Earth".  Reading the chapters is suggested, but not necessary for the discussion.
For those who cannot come, here are two simple exercises from our new book that you might like to try:
Letting go in a lying down position: Lie on your back on a flat surface without the support of mattress or pillow.  Keep your two arms loosely by your sides and your two legs slightly apart, stretched out before you.  Maintain a half smile.  Breathe in and out gently, keeping your attention focused on your breath.  Let go of every muscle in your body.  Relax each muscle as though it were sinking down through the floor or as though it were as soft and yielding as a piece of silk hanging in the breeze to dry.  Let go entirely, keeping your attention only on your breath and half smile.  Think of yourself as a cat, completely relaxed before a warm fire, whose muscles yield without resistance to anyone's touch.  Continue for 15 breaths.
Letting go in the sitting position: Sit in the half or full lotus, or cross-legged, or your two legs folded beneath you, or even on a chair, your two feet touching the floor.  Half-smile.  Inhale and exhale while maintaining the half smile.  Let go.
Meditation instruction is available for those who wish it.  All are welcome.  NOTE:  We meet in the stage area at the back of the Parish Hall.  The Parish Hall itself is dark, so be sure to come to the back door next to the Kitchen in order to find us!  Though punctuality is helpful, you are welcome to join regardless.   Feel free to call Nori Odoi or Rags Gilmore at 603 547-2650 if you have questions about this or any other issue.
Community
Used massage table for sale:   Dark tan, 8 yrs old, minimally used, adjustable height and portable. It is an Aurora model by Oakworks.  $125 or Best Offer.  (It doesn't have a face cradle, which can be purchased separately.)  This is a DEAL, new ones go for about $400.  Call Joy Flemming for more information.  603/533-3803 or joynmt@aol.com
Peter Mayer In Concert-  Saturday, April 11, 2015 at 7 pm
Unitarian Universalist Church Manchester
Tickets: $20 (Advance Purchase)
Available at www.eventbrite.com
$25 at the door-  Seating limited to 150
Peter Mayer writes songs for a small planet—songs about interconnectedness and 
the human journey; about the beauty and the mystery of the world. Whimsical, 
humorous, and profound, his music breaks the boundaries of "folk", and 
transcends to a realm beyond the everyday love song, to a place of wonder at the 
very fact of life itself. 

Peter began playing the guitar and writing 
songs when he was in high school. He studied Theology and music in college, and 
then spent two years in seminary. After deciding that the priesthood wasn't for 
him, he took a part-time job as a church music director for 8 years, while 
performing at clubs and colleges, and writing and recording his music. In 1995, 
he quit his job and started touring full-time. Since then, Peter has gradually 
gained a dedicated, word-of-mouth following, playing shows from Minnesota to 
Texas, New England to California. He has nine CDs to his credit, and has sold 
over 70 thousand of them independently.
For more information about Peter:
For more information about this concert or
the Unitarian Universalist Church of Manchester
669 Union Street, Manchester NH 03104
---
And now some quotes that speak to me in this moment:
"Well," said Pooh, "what I like best," and then he had to stop and think. Because although Eating Honey was a very good thing to do, there was a moment just before you began to eat it which was better than when you were, but he didn't know what it was called." 
― A.A. Milne, Winnie-the-Pooh
"Some part of me can't wait to see what life's going to come up with next! Anticipation without the usual anxiety. And underneath it all is the feeling that we both belong here, just as we are, right now." 
― Alexander Shulgin
Please consider helping out this Sunday, we really can't do it without you.
And pray for spring, would ya?  Enough of this winter stuff. Be well, be loyal to peace, justice and the social good.  Vanessa
Contact Information and Office Hours
Shayna:  Monday 2-6, Thursday 9-1  email:    802-579-6066
Vanessa:   Monday & Th.  8 am – 4:30 pm. Tues. 8:00 am-12:00 pm
Char:  Mon, Wed, Thurs, Fri 2-5 pm 
Note* Actual times are subject to change dependent on individual schedules.