If you use Gmail, the pictures might not be displaying properly.  Go here to open and see the pretty pictures and get the info within.
This Sunday – March 22, 2015 
Sermon: "What's Stopping Us?" Rev. Shayna Appel
Ever have that nagging feeling that you're stuck in a rut?  Endless winter notwithstanding, have you ever found yourself in a familiar hole that you just can't believe you're in again and can't seem to get out of?  Well, look around.  Chances are there are others in that hole with you because we all get stopped now and again.  So, together, let's look at what stops us …in love, self-expression, happiness, in aliveness!
Sunday Service Volunteers
Greeters: Laura and Jonathan Gourlay
Community Hour: This is going to be a GREAT Sunday. Don't you want to make it even better and help with coffee and snacks? Yes, you do!  Please sign up. Pull out your inner 'hostess with the most-ess.' You know you want to.
Flowers: Rachel and George Billings in memory of their parents.
To sign up, go to:  http://www.signupgenius.com Log in with your login name and password, or click 'Find a Sign Up' at the upper right, use puuc@uupeterborough.org as the email to search. Or you can simply respond to this email. (If you call me after 4:30 on Thursdays, I will not get the voicemail. Email is better.)
*Sunday's collection, March 22, will go to the two area shelters: "Shelter from the Storm" in Jaffrey and "Monadnock Area Transitional Shelter" or MATS in Peterborough. You may make out your checks to PUUC with either shelter's name in the memo line, if you have a preference or just "shelters" and, we will split the money accordingly.  Social Justice Committee
---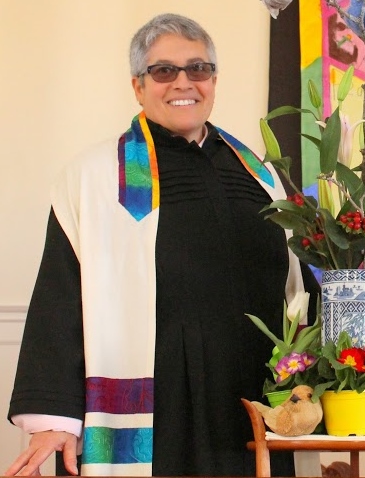 Mindful Meanderings…by Rev. Shayna Appel
SAVE THE DATE!  We are having an Ordination on Sunday April 26th, 2015 at 5:00PM.  One of our very own, Lisa Mobayed, has successfully completed all of the requirements for ordination into the ministry of the Unitarian Universalist Association.  Now all that's needed is you.  That's right, YOU!  Why?  Because ordination in the Unitarian Universalist Association can only be bestowed, granted, accomplished by a congregation.  Only you, Lisa's home congregation and the congregation that sponsored her as a candidate for ministry, can complete this journey.  And what's more, as far as anyone can tell, an ordination has never taken place at the Peterborough Unitarian Universalist Church, so this is going to be truly epic!
I will write more about the act of ordination in this month's Cresset, but for now please, please, please…save the date and volunteer to donate your time, talent and treasure to this event. There will be a worship service for the ages starting at 5:00PM, a dinner and some dancing afterwards, (because what's a party without a little dancing?!).  We need lots of folks to help with set-up, serving and clean up, and we need to raise close to $2000.00 to cover expenses. (To date, we've raised a little over $500.00!)
If you would be willing to help transform our dining room from its current state into something really lovely, please contact the Divine Ms. Vanessa at vanessa.amsbury@uupeterborough.org or at 603-924-6245.
If you would be willing to donate food or assist with set-up, serving or take down, please contact the Charming Mr. Dwight Schenk or the Delightful Julie Flood Page at Dwight.schenk@yahoo.com, juliefp@juno.com, or at 603-899-9759.
If you can help out with a monetary donation of any size, please contact me, your Loving Minister and Party Planner, the Rev. Shayna Appel.
Thanks in advance to everyone who will contribute to this wonderful event!  We are really looking forward to sharing this day with all of you and our wider denomination!
Shalom- Rev. Shay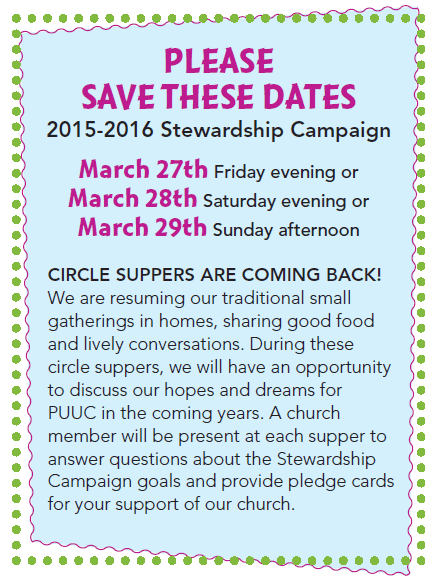 Circle Suppers
If you will not be in church on March 22nd to sign up for the upcoming circle suppers please contact Suzy McDonald at smcdonaldmn@yahoo.com or call Linda Scerbinski 924-7461 in the next few days.
New Group Forming
All retired men are invited to help create a new men's group, temporarily called the PUUC's CEMG (Chronologically Enhanced Men's Group)!
A few men have met four times and we would like to invite others to join. Currently we are meeting twice a month, on the first and third Thursday evening at 7pm.
The aim of the group at this point is to help men connect with other men, make new friends, share experiences, provide peer support, and plan shared activities. Each meeting is hosted by a different member at their home. Please join us Thursday March 19 at Jim Fearnside's home at One Sand Hill Road #22, Peterborough, at 7pm.
This meeting, besides a check in, we will talk about how much are we like our fathers and is that a good thing?
If you have any questions please call Jim Fearnside at 924-2965   Call or email Jim at jim_fearnside@juno.com if you are planning on attending.
Ski with UUs!
On Saturday March 21 we are hoping for sunny skies, warm temperatures and plenty of snow. Join fellow UU skiers at Crotched Mountain where we will have a grill set up between the parking lot and Rocket chairlift. Bring food to grill, snacks, lawn chairs and your enthusiastic skiing self.
Pancake Breakfast
Once again our wonderful property committee is hosting the pancake breakfast the morning of Children & the Arts. Save the date--May 16, 7 a.m. to 9:30. Also we will need donations of real maple syrup prior to the breakfast.
Welcoming Tips
We want to welcome people for who they are.  When talking with new people at church, remember that not everyone who attends is married, or has a family.  Ask open-ended questions to find out about the person.
Community
Dear PUUC Community Members,
    I hope you are all doing well and are gearing up for spring. Many of you know that for three years I attended a UU camp called Rowe in Rowe Massachusetts. The main reason I was able have this experience was because of the fundraising I did. This community was very helpful in finding and providing me with work to afford this camp. I have practically grown up this church, and I am extremely grateful for the support that this small community has given me. Not only have you supported me in my fundraisers but you have welcomed me onto committees, fully respecting me. I feel that at this church I have a place, and that I have been generously welcomed and accepted.
   As many of you know, I am embarking on a new journey. This year I am graduating from Keene High School as a senior. I am planning to go to college, and I have already been accepted to Green Mountain College, and Unity College. I am still waiting to hear from four other schools. I am very excited about starting college however I am considering taking a gap year.
   For a while I have had an interest in sustainable agriculture, and have wanted to gain more experience working on a farm. I have been considering participating in a program called WWOOF which stands for World Wide Opportunities on an Organic Farm. This program is for people who want to volunteer on an international farm. My friend and I are considering traveling to Denmark and Sweden next year, however I am uncertain whether if when I take my gap year I will be able to hold my scholarship for whatever school I choose to go to.
So as my back up plan I have applied to a young women permaculture intensive in Shutesbury, Massachusetts. Unlike WWoof, and going to Denmark and Sweden for 8 months, this program lasts for a month during the summer. All the attendees receive 72 hours of permaculture training and receive an internationally known certificate.
   Even though I am unsure about which opportunity I will choose, regardless I still need to raise the money for either one of these programs, and I am asking for your support. In honor for me to gain experience in sustainable agriculture, I need an outlet for which I can learn what I need to know. Roughly I need to raise somewhere between 1500 to 2000 dollars. To achieve this goal I am looking for work. What I am offering is simple. If you need a job done such as pet sitting, babysitting, cleaning your house, stacking wood, shoveling snow, painting, and working in the garden I am your girl. I have a lot of experience doing odd jobs for people and what I love is that I am earning money for a good cause, but I am also I get to know the community better.
   Once again I am in need of your assistance. Investing in me is something you will not regret. I am a flexible, caring, responsible person who could help relieve you of your clutter or any other unbearable mess. Please come talk to me during community hour, call me on the phone, or shoot me an email. I love chatting and working with people so don't be afraid to start up a conversation with me. If you don't have any work for me maybe you know someone else who does, in which case I would be happy to help. This is my chance to gain a deeper sense of the practice of sustainable agriculture, before I start college. I would love to participate in either one of the programs I have mentioned. If you could help support me for my last fundraiser, I would be able to experience one of these amazing opportunities. Please don't forget that every little bit counts, and that whatever way you can help is deeply appreciated. If you would like to reach me I am under Facebook as Eliza Dery. You can also send me an email at poetrygirl97@myfairpoint.net or call me on my home phone 827-3224. 
Thank you so much,               Eliza Dery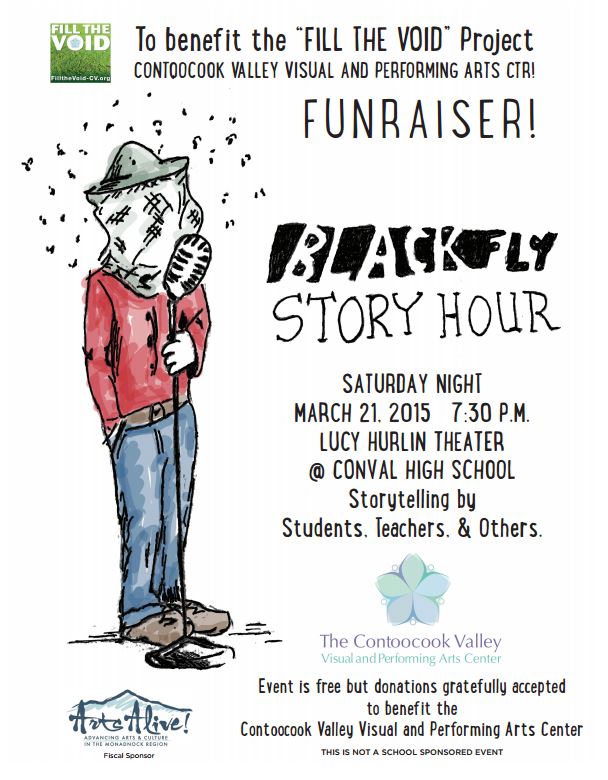 Peter Mayer In Concert-  Saturday, April 11, 2015 at 7 pm
Unitarian Universalist Church Manchester
Tickets: $20 (Advance Purchase)
Available at www.eventbrite.com
$25 at the door-  Seating limited to 150
Peter Mayer writes songs for a small planet—songs about interconnectedness and 
the human journey; about the beauty and the mystery of the world. Whimsical, 
humorous, and profound, his music breaks the boundaries of "folk", and 
transcends to a realm beyond the everyday love song, to a place of wonder at the 
very fact of life itself. 

Peter began playing the guitar and writing 
songs when he was in high school. He studied Theology and music in college, and 
then spent two years in seminary. After deciding that the priesthood wasn't for 
him, he took a part-time job as a church music director for 8 years, while 
performing at clubs and colleges, and writing and recording his music. In 1995, 
he quit his job and started touring full-time. Since then, Peter has gradually 
gained a dedicated, word-of-mouth following, playing shows from Minnesota to 
Texas, New England to California. He has nine CDs to his credit, and has sold 
over 70 thousand of them independently.
For more information about Peter:
For more information about this concert or
the Unitarian Universalist Church of Manchester
669 Union Street, Manchester NH 03104
---
And now some quotes that speak to me in this moment:
"Out of suffering have emerged the strongest souls; the most massive characters are seared with scars."   Khalil Gibran
"The world breaks everyone, and afterward, some are strong at the broken places."
Ernest Hemingway
***
Thank you for the good wishes last week. All went well. Piece of cake.  Also, I just want to extend my gratitude for all those totally awesome nurses and doctors out there, doing good work every day and those who already put in their time doing the same.  You all rock. You make a difference every day. Be well, be loyal to peace, justice and the social good.  Vanessa
Contact Information and Office Hours
Shayna:  Monday 2-6, Thursday 9-1  email:    802-579-6066
Olivia: oholmes34a@hotmail.com  (603) 554-2294
Vanessa:   Monday & Th.  8 am – 4:30 pm. Tues. 8:00 am-12:00 pm
Char:  Mon, Wed, Thurs, Fri 2-5 pm 
Note* Actual times are subject to change dependent on individual schedules and abundant snowfall.