This Sunday – March 1, 2015 
Sermon: "Ministry from the Inside" by Olav Nieuwejaar.  He will be meeting with the congregation after church service to discuss the search process.
Sunday Service Volunteers
Greeters: Can two of you sign up to greet?  Pretty please?
Community Hour: Standing committee will be providing the hospitality with a light catered lunch. 
Flowers: It's always prettier with flowers on the altar. Please sign up.
To sign up, go to:  http://www.signupgenius.com Log in with your login name and password, or click 'Find a Sign Up' at the upper right, use puuc@uupeterborough.org as the email to search. Or you can simply respond to this email. (If you call me after 4:30 on Thursdays, I will not get the voicemail. Email is better.)
---
"Ministry from the Inside"  Rev. Olav Nieuwejaar
As you begin your search for a new minister, I thought you might like to hear what it's like to be a member of this fascinating profession. In this sermon, I will tell you some stories from my own ministry, examples of different experiences over 40 years when I felt challenged, awe-filled, angry, sad or full of joy. Perhaps you will have a better understanding of why this calling is so precious to those of us who have answered that call.
The transition from one minister to another is usually an anxious time for a congregation. Most church members have very little idea of how ministerial searches are conducted in our tradition, and so my purpose in meeting with you after the worship service is to describe what that process is, what the timeline looks like for the search, and how everyone can and will be involved. Questions are always welcome!  ~ Olav
*Ordained in 1968, Reverend Olav Nieuwejaar served the Unitarian Universalist Congregation in Milford (NH) for twenty-four years, the last twelve with his wife, Jeanne, as co-minister, leaving that position in February 2000. Returning from Cambridge, England, where he was Interim Minister of the Unitarian Church of Cambridge during the spring of 2000, he served (again with his wife) as the Interim Co-Senior Minister of the Unitarian Universalist Congregation at Shelter Rock, Manhasset, Long Island, NY for two years. He has served the Northern New England District in many capacities over the years, and, from 2002 to 2006, was Co-District Executive with Jeanne. He was then asked by the UUA and the District to be the District's Ministerial Settlement Representative.
He is a lifelong Unitarian Universalist. His grew up next door to a small New England village Universalist church
Congregational Interviews for Search Committee Nominees
In keeping with UUA best practices for selecting a search committee, the Standing Committee will begin calling each member of the congregation this week to ask for your recommendations for potential search committee members.  Please respond when your Standing Committee member calls and plan to give them 10-15 minutes of your time to discuss this very important work.
To prepare for your conversation, here are criteria to keep in mind:
The ideal search committee members are people who:
1.  Can represent the entire congregation and not just a particular interest group,
2.  Do not have an ax to grind,
3.  Are committed to UU values of inclusion and diversity,
4.  Work well with others, even people who differ from them,
5.  Are excited about the future of the congregation and open to new ideas and ways of doing things,
6.  Have the energy and time to commit to this work over the next year,
7.  Are not too new to know the congregation well or be widely known within the congregation,
8.  Are regularly present and engaged in the life of the congregation,
9.  Are capable of both self-assertion and compromise, and are willing to take the time to work for consensus,
10. Are likely to have the respect and trust of the whole congregation
It is anticipated that the Search Committee will be working at least 20 hours a month every month for the next year, and at times, even more than that.  This means that people who need to travel frequently for business or family obligations may not be able to meet this final criterion.  People who serve on other congregational committees will be expected to resign from those obligations until the search is over.
Sarah Dengler & the Standing Committee
Our Mission Statement ... and Dots!
A number of years ago our congregation worked diligently to craft a thoughtful, inspiring mission statement for our church.  It states many of our values, and we are glad to have such a mission.  However, the statement is also a little long, and many of us find that we don't remember it. 
As we enter this time of transition and stewardship, the Standing Committee, in consultation with our Interim Consultant Olivia Holmes, is thinking about how we might condense our mission statement, so that it still reflects our values but is easier to remember, and pull out when we need to articulate or remember what we're all about.
So, in an effort to find out what in our mission statement is most important to us we ask for your participation in letting us know which words in the statement are most important to you.
The mission statement will be in the parish hall for coffee hour on both Sundays.  You are invited to cast your vote (5 votes, actually) by placing 5 dots on the words in the statement that are most important to you.  We'll take the collective input of the congregation and see if we can revise our mission statement to make it easier to remember and use.
We look forward to your participation.  Sarah Dengler & the Standing Committee
Deadline Approaching
We are still looking for volunteers to sing, play, dance, read as a part of the March 28 Music Service. But time is running out! March 8 is the deadline for signing up, and for giving us details on what you plan to perform. For more information, or to sign up, please contact Margaret Warner (mwarner@tds.net , or 588-2097 ) or Maria Belva (mariabelva@gmail.com , or 924-2055 ). There will be sign-up sheets in the Parish Hall after church on March 1 and March 8. We invite your participation, and kudos to Forrest Beaudoin-Friede, who was the very first to sign up.
A Magic Show for All Ages!
The show will be a fundraiser for the church. This RE Committee-sponsored event will be in the parish hall on Saturday, March 14 from 4:00pm to 5:45.  You can buy tickets (children under 3 free, other children $5 each to a max of $20, and adults $8) at the door or at Toadstool Books and Steele's before the show.  If you want to help or have questions, contact Chase at 554-6152.
An Amazing Good Deals Spring Sale
Hoarders! Clutter Keepers! It's time to start cleaning out your closets, and your garage, even your attic, of those possessions you think you need but, really, never use. The Rummage Sale Committee plans to hold a spring fundraiser on May 8 and 9, and is looking for clothing, pots, pans and other kitchen/dining wares, working appliances, furniture, home decor, sporting goods, toys -- whatever you no longer use and could be sold in a rummage and white elephant sale.
If you are a hoarder with clutter that you really don't need, here is a huge opportunity to let it go. Included are outdoor plants, so if you have perennials that need to be separated, we would be grateful for your extras. The proceeds of this fundraising event will be used to pay for day-to-day church expenses and unexpected charges such as the removal of huge piles of snow that threatened not long ago to block the church driveways and parking lot.
Adding a silent auction would be a great feat if the many talented people in our church are willing to donate one of their creations or services. Imagine featuring a piece of your hand-crafted pottery, or one of your handmade baskets, a silkscreen print or a seascape. Do you make jewelry? Do you knit, weave or crochet? How about carving a woodworking marvel?
How about a special entree or dessert, or maybe a dinner for six, or a weekend stay at a getaway near a beach? FYI, Rev. Shayna Appel has already offered a ride (or rides?) on her motorcycle. This alone is a great reason for a silent auction.
Organizers are ASKING everyone willing to donate items or services to please participate. Again, we're taking all sorts of items. In addition to the above we would appreciate donations of clothing (needs to be cleaned and mold/mildew-free, with NO holes, stains or rips, please); books; CDs; DVDs; utensils; dishes; glassware; china; bicycles; puzzles; and, games (Puzzles and games need to be complete with all parts and pieces). We will begin taking donations very soon but not at this time, unless you make an appointment. More information will be coming in future Weekly Bits and the Cresset.
New Group Forming
All retired men are invited to help create a new men's group, temporarily called the PUUC–C E M G (Chronologically Enhanced Men's Group)!
A few men have met twice and we would like to invite others to join. Currently we are meeting twice a month, on the first and third Thursday evening at 7pm.
The aim of the group at this point is to help men connect with other men, make new friends, share experiences, provide peer support, and plan shared activities. Each meeting is hosted by a different member at their home. Please join us Thursday March 5 to Ed Morrows home at 7pm.
If you have any questions please call Wayne Murray at 784-5333. Call or email Wayne at waynemurray100@gmail.com if you are planning on attending.
Thanks, Wayne
The Buddhist Meditation Group will be meeting at 7 pm this Thursday, February 26th.  Come join us!  Following an hour of silent meditation (both walking and sitting), there will be refreshments followed by our concluding discussion of Pema Chodron's book, "How to Meditate: A Practical Guide To Making Friends With Your Mind".  This week we will discuss  Chapter 27 "Cultivate a Sense of Wonder" and Chapter 28 "The Way of the Bodhisattva".  Reading the chapters is suggested, but not necessary for the discussion.
Our next book will be Thich Nhat Hanh's The Miracle of Mindfulness, An Introduction to the Practice of Meditation.  We will be reading chapters for this at our next meeting March 12th.
Meditation instruction is available for those who wish it.  All are welcome.  NOTE:  We meet in the stage area at the back of the Parish Hall.  The Parish Hall itself is dark, so be sure to come to the back door next to the Kitchen in order to find us!  Though punctuality is helpful, you are welcome to join regardless.   Feel free to call Nori Odoi or Rags Gilmore at 603 547-2650 if you have questions about this or any other issue.
Welcoming Tips
Let them take the lead in the conversation some of the time.
Computer Help
I am running into some glitches with the computer at my office here at the church.  If there is anyone who would have the time and expertise to take a look at it, please contact me. -Char James 924-6245 or char.james@uupeterborough.org   (If you are volunteering on two church committees already, please disregard this request.  I do not want this electrical device to burn anyone out!)   I will take it to Antrim Computer to have it overhauled if I am not able to find someone to help with this computing machine that shares my office.  Thank you in advance. Char
Facebook and other technological marvels
Did you know that our church has a Facebook page?  I regularly post quotes and events on it, when time allows.  Check it out, just search in Facebook for Peterborough Unitarian Universalist Church and it should come up. 
Also, Greg Scerbinski has just set up the church calendar that can now be viewed on the calendar tab on our website.  Do you ever wonder if the church is available?  Now you can see the same calendar that I use through Google, and it will stay updated because it's linked to mine.  It also has church rentals listed on it so you can see at a glance which group is using the church at any given time.  Click on the item and a pop up box will reveal more information about the event. Pretty nifty, huh?
---
And now some quotes that speak to me in this moment:
"Yesterday I was clever, so I wanted to change the world. Today I am wise, so I am changing myself." 
― Rumi
"Destiny is not a matter of chance; it is a matter of choice. It is not a thing to be waited for, it is a thing to be achieved." 
― William Jennings Bryan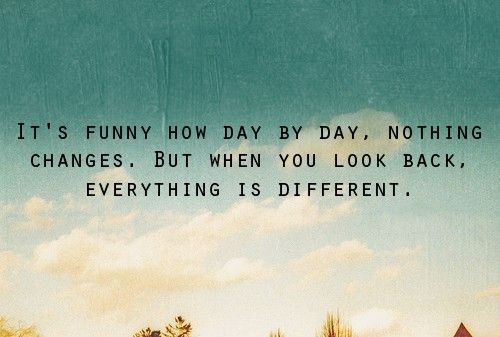 Brrr! -15 degrees this morning. Stay warm folks, both in your heart and in your toes. Be well, be loyal to peace, justice and the social good.  Vanessa
Shayna's Office Hours: Monday 2-6, Thursday 9-1  email:    802-579-6066
Vanessa's Office Hours:  Monday & Th.  8 am – 4:30 pm. Tues. 8:00 am-12:00 pm
Char's Office Hours: Mon, Wed, Thurs, Fri 2-5 pm 
I will be out of the office Tuesday through Friday this week for vacation.  I will be in church this Sunday 3/1/15. I will check my e-mail on Friday afternoon for any (heaven forbid!) messages about changes for this Sunday. Thanks, Char Russell James, DRE
Note* Actual times are subject to change dependent on individual schedules and abundant snowfall.