This Sunday – December 28, 2014
Greeters:  We need greeters again.   To sign up, go to:  http://www.signupgenius.com Log in with your login name and password, or click 'Find a Sign Up' at the upper right, use puuc@uupeterborough.org as the email to search. Or you can simply respond to this email. 
Sermon:  "Healing and Hope," Rev. David Robins
Please join us after the service on Sunday for a retirement party / luncheon in honor of David Robins.
---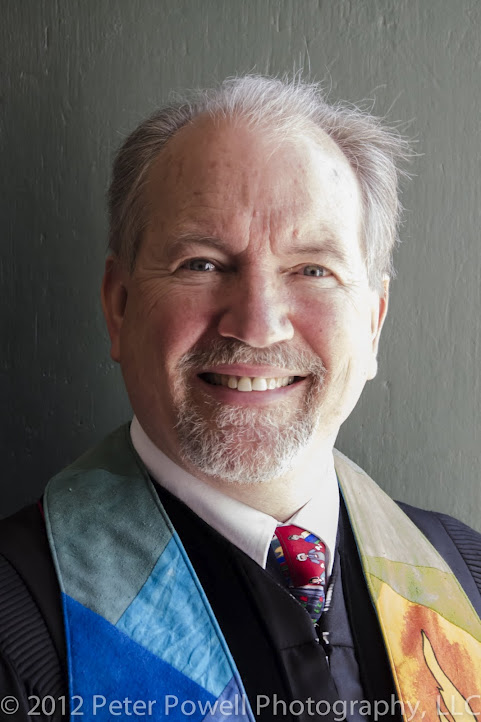 From David
Healing...I have been talking about "healing" for three Sundays now, and it occurs to me that there is a wonderful story about how healing takes form in being called to a new task, taking a risk, forgiving, finding new meaning....Rudolph the Red Nosed Reindeer.
The other reindeer made fun of him. They hurt his feelings, excluded him when it is the wish of all creatures to be included. So what happened? Thick fog requires fog lights, and Rudolph had the best. Santa had to rethink old practices and ask Rudolph to lead the sleigh. What did Rudolph say? He wasn't spiteful. He didn't ask for money or a contract. There was a job to be done and he did it. There was a request for his unique gift, and he used his gift. There was an opportunity to create new meaning by serving others, and he grasped it. The story has many meanings including the humbling of an "in-group", and the healing of a relationship. "Rudolph the red-nosed reindeer, you'll go down in history."
Christmas Eve Candlelight Service
Please come join us and invite your friends and neighbors to our yearly Candlelight Service at 6 pm on Christmas Eve.  We will have electric candles for the little ones or those of us who are young at heart.  Traditional wax candles will also be provided. Please bring cookies for the reception following. Thank you.
Sunday, January 4, 2015
A TIME IN BETWEEN
The Worship Committee will lead worship in the Parish Hall, as we look forward to a new year and a new chapter in the life of our church.  Please bring bells to ring as part of the service.
Community Supper
There will be no community supper on Wednesday December 24/Christmas Eve; and no community supper on Wednesday December 31/ New Year's Eve.
Welcoming Tips
When you meet someone, emphasize the variety in our church services and the friendliness of our members.
From all of the staff at the Peterborough UU Congregation....We wish you safe and happy holidays! David, Vanessa, Char, Maria, Marybeth, Paul
.
Please come retrieve a lonely left-handed red and white knit mitten if you lost it in the church parking lot on December 5th.  It's waiting for you in the church office!
Church Office closed Thursday and Friday this week. 
Happy Holidays everyone. Merry Christmas, Boas Festas, Feliz Navidad, Bon Noel. May it be merry and bright. Be well, be loyal to peace, justice and the social good.  Vanessa
Vanessa's Office Hours:  Monday & Th.  8 am – 4:30 pm. Tues. 8:00-11:00 am
Char's Office Hours: Mon, Wed, Thurs, Fri 2-5 pm
David's Office Hours: Mon & Th 9-4
Note* Actual times are subject to change dependent on individual schedules.