This Sunday – December 21, 2014
Greeters:  We need greeters!   To sign up, go to:  http://www.signupgenius.com Log in with your login name and password, or click 'Find a Sign Up' at the upper right, use puuc@uupeterborough.org as the email to search. Or you can simply respond to this email. 
Sermon:  "Healing and Faith," Rev. David Robins
This Sunday the children and youth will be presenting a Christmas play as part of the Sunday service.  It will be short and sweet.  Please come and enjoy it with us!  After the complete service, we will have a reception for all play participants and church members in the Parish Hall.    Thanks,  Char James and the RE Committee
---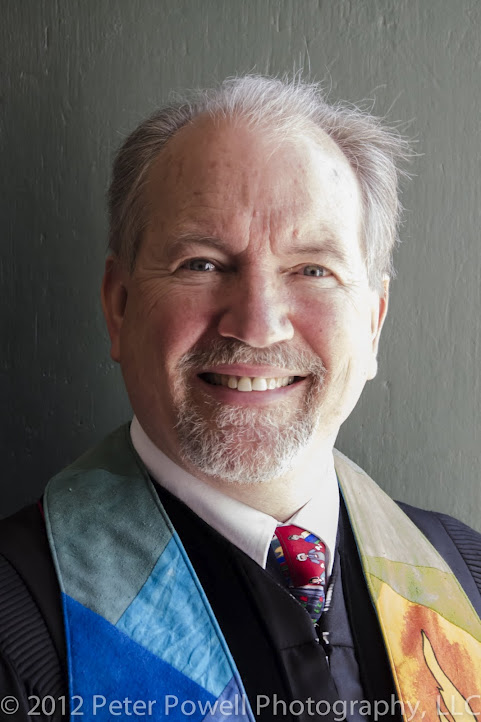 From David
This time of year always puts me in a pondering frame of mind. First, I note that the sun rises later and later, and sets earlier and earlier. Electric lights press back the growing night, but cannot hide the lengthening reality of night. I don't know if it is the Swedish in me that happily stands in sunlight on a winter day, or if this urge is older than ethnicity. I do know that I yearn for December 22 when the daylight will slowly begin to lengthen.
The end of a calendar year inevitably steers my thoughts around to mortality. I fully appreciate how the salvific promise of immortality in most religions is an imaginative means of dealing with the inescapable timeline of life. For this reason, the promise of universal salvation, the bedrock message of hope in Universalism, brings me comfort. What this may mean or not mean is an unfathomable mystery to me.
And the end of the calendar year also brings me to the spiritual perspective that the present moment is all that I have, and that this is an immeasurably sacred gift to appreciate. I have a soft spot for the religious notion of "immanence", in which the mind perceives a heightened sense of reverence for that which resides in the present moment.
Thank you for the opportunity and the privilege of sharing my thoughts.
Blessings, David
Christmas Eve Reception   Would someone step forward to arrange cookies and snacks on Christmas Eve? There is no one to do so at this time. Please contact Vanessa.
THE YEAR 2014 IS ENDING.  IS YOUR FINANCIAL COMMITMENT TO PUUC CURRENT?  
As of mid-December our church is in a serious financial hole.  Fundraising has been strong, but donations and plate collections are down from prior years.   And, pledge revenues are coming up short. 
REMEMBER!
…Your pledge dollars are fundamental to the financial security of our church. And, pledges are tax-deductible.
In support of our religious home this past year, you members and friends pledged a total of $111, 610.
Our annual budget this fiscal year is $218,220. 
Soooo do the math.  Half our annual income relies on your pledges.
As of this Monday, December 15th, pledge income received so far totals $38,060.
We are now almost half-way through the year, that's 50%. 
This total then is only 34% of the anticipated revenue.  The majority of you are contributing on a consistent basis.  Yet, somehow, we are behind. 
Two-thirds of our expenses pay the salaries and benefits for our minister and staff.  Other operational expenses thus far are normal, but there are additional pressures coming up in this transitional year. 
Everyone, please review your giving to PUUC.  If you are not current, please make a payment by December 31st. 
If you have questions about your pledge, you can email Vanessa at vanessa.amsbury@uupeterborough.org.   She will be happy to assist you.
Email rather than telephone will give her time to check her records and give you a proper response.
New member
Welcome to Angelique Moon who signed the membership book on Sunday December 14, 2014. She lives at 484 Old Bennington Road, Greenfield, NH 03047. 603-769-0680. angelique.moon@oracle.com
Welcoming Tips
It's not scary…it's fun!  You can learn something new and reach out to someone exploring our congregation.
Community
Downsizing!  Free to anyone who will take away:  one treadmill in working condition; one Harman Kardon sound system with two speakers, subwoofer and a Pioneer two disc player;  also some furniture if interested.  Call Carolyn Saari at 831-1367.
The Nutcracker
ConVal Senior Tory Eichler is in a production of The Nutcracker this weekend, at the Brattelboro School of Dance. She is featured in several dances, and solos in The Russian Dance and as Dew Drop.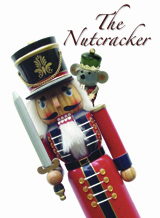 The Nutcracker at NEYT
Fri. Dec. 19 at 7pm
Sat. Dec. 20 at 7pm
Sun. Dec. 21 at 1pm & 5pm

To purchase tickets online, please click here.
---
We shall walk together on this path of life, for all things are part of the universe and are connected with each other to form one whole unity.
- Maria Montessori -
I had a lovely time in the Azores, here next to Sete Cidades, a very large lagoon at the top of a tropical volcanic mountain.  It's a beautiful place to visit and highly recommended. I ate my share of pineapple, seafood AND cheese.
But back to reality, Christmas is just around the corner, only 8 more days! Be well, be loyal to peace, justice and the social good.  Vanessa
Vanessa's Office Hours:  Monday & Th.  8 am – 4:30 pm. Tues. 8:00-11:00 am
Char's Office Hours: Mon, Wed, Thurs, Fri 2-5 pm
David's Office Hours: Mon & Th 9-4
Note* Actual times are subject to change dependent on individual schedules.