This Sunday – December 7, 2014
Greeters:  We need greeters for this Sunday!   To sign up, go to:  http://www.signupgenius.com You can log in with your login name and password, or click 'Find a Sign Up' at the upper right, use puuc@uupeterborough.org as the email to search. Or you can simply respond to this email. 
Community Hour: Suzy McDonald and Ed Chaney
Flowers: Suzy McDonald and Ed Chaney in honor of the birth of Zander Edmund Brown and for grandparents everywhere.
Sermon:  "Healing and Loss" Rev. David Robins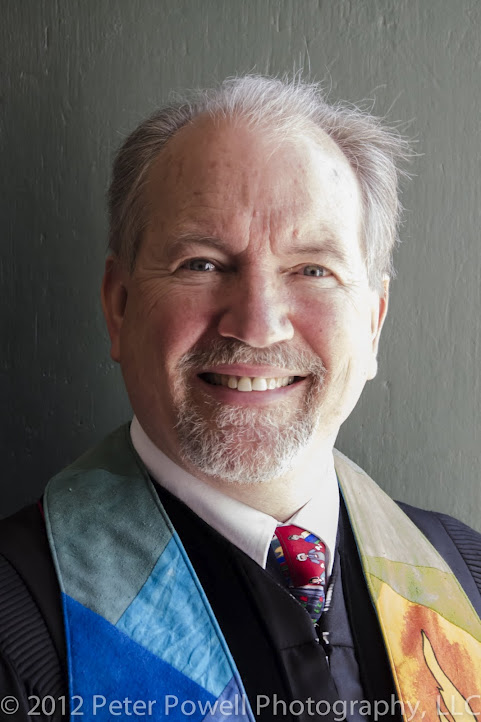 From David
Jean and I have, with great excitement and pleasure, moved into our new home. The address is: 6 Sargent Camp Road Harrisville, NH 03450
The telephone company has issued us a phone number, 603-924-2941, but it will not be installed until mid-December.
Along with my retirement, this is a big wonderful change for us. To quote Barbara Kingsolver: "To be hopeful, to embrace one possibility after another---that is surely the basic instinct...! Time to move out into the glorious debris. Time to take this life for what it is!"
Soft as a kitten
Is the mitten
I'm knittin'
In early December the 'mitten tree' will decorate a table at the Community Supper. All the children in attendance will be invited to select a knit item. You are invited to contribute a pair of mittens, a hat or scarf. If you cannot knit an item, purchased articles are equally appreciated.
At the end of the year, those items which remain will be given to the Family Center to be distributed to needy children in the community. 
Welcoming Tips
Enjoy the gifts of invitation and listening.  Notice when you make an assumption and intentionally set that assumption aside, choosing instead to invite and listen.
iGive- give PUUC five bucks, without shopping!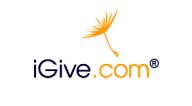 iGive shoppers mean $30 - $100 a year in donations, free. Between 11/14/14 and 12/15/14, new supporters can also mean $5 even if they don't shop.

iGive wants Peterborough Unitarian Universalist Church get the most out of the holiday season by getting folks involved now, so they can help all year long.

Everybody who joins to support Peterborough Unitarian Universalist Church and tries the iGive Button through 2/15/15 means $5, free.  To give PUUC $5, no strings attached, go here:


http://www.iGive.com/PeterboroughUnitarianUniversalistChurch

So, why not? We are getting that word out so that PUUC earns an extra $5 for new iGive members. That's in addition to the normal donation amount. There's never been a better time to help our church, at no cost!
Buddhist Meditation Group
This month, we will be meeting ONLY Thursday December 11th due to Christmas.  We will be discussing Part 5 "Opening your heart to include everything" of Pema Chödrön's book How to Meditate: A Practical Guide to Making Friends with Your Mind.    Our readings for the 11th will be Chapter 23 "The Bearable Lightness of Being" and Chapter 24 "Beliefs". 
As always, we meet at 7 pm in the stage area of the Parish Hall (way in the back).  We meditate for one hour (approximately 25 minutes sitting meditation followed by 10 minutes walking meditation followed by another 25 minutes of sitting meditation).  Meditation instruction is available at the beginning of the session for those who are interested. 
After a brief break for tea and homemade refreshments, we spend the remaining time discussing readings relevant to meditation.  Discussions are generally enriched by Binny Clark, a Shambhala Buddhist practitioner with over 20 years of experience. We are a small, friendly, informal, eclectic group -- our members range from beginners to long time meditators. 
There is no charge, but we encourage small voluntary donations to the church in recompense for their donation of the space we use.
Directions: Please enter the church by the back door which is lighted and accessible from the church parking lot. To get to the stage area of the Parish Hall, go up the stairs, turn right to go towards the Parish Hall, then turn left and follow the short corridor to the end.  The stage area is on your right.  Because we often close the door to keep in heat and keep out noise, the area may seem dark and empty.  No need to knock, come in and be welcome!  If meditation has begun, just take a seat silently. Someone will attend to you if you need help.
Contact Nori Odoi or Rags Gilmore (603) 547-2650 or pb.buddhist.meditation.group@gmail.com for more information.  If you would like to share your email address, we will add you to our announcements email list.  These are sent out at the beginning of the week prior to a meeting -- and are also used if the meeting must be cancelled due to weather or other untoward circumstance.
Community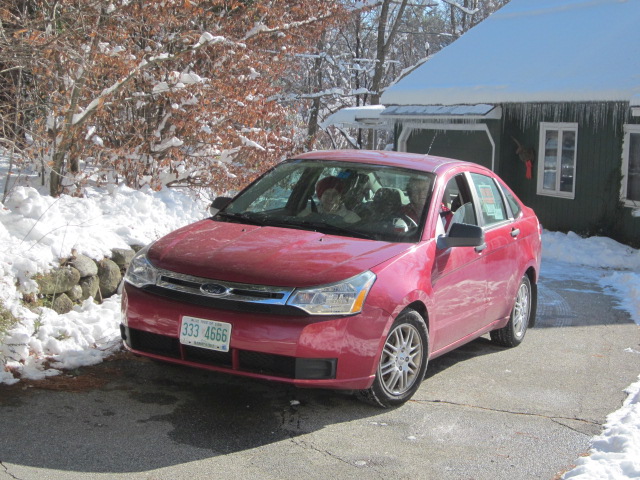 Margret Kolbjornsen is selling her 2009 Ford Focus, with 49,000 miles, 2 new tires. Special Church member price is $8100 and $100 of that will be donated to PUUC. Call her at 924-9225. Only driven by a little old lady to PUUC on Sundays!
Mariposa Presents Refugee All Stars in Ebola Benefit
"The band has seen the worst that this world can offer - yet, through their unflinching spirit and joyful sound they celebrate the best in all of us, and thankfully, they are now sharing their message and uplifting music throughout the world." - Stephen Holden, NY Times
Dear Unitarian Universalist families and friends of...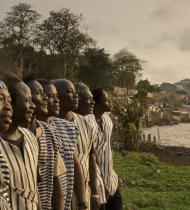 In response to the scourge of devastating news around the Ebola outbreak in West Africa, the Mariposa Museum and World Culture Center in Peterborough has taken the leap of putting a human face to this growing tragedy by presenting the world class Refugee All Star Band in concert at the Colonial Theater in Keene on Friday. December 5th at 8pm.
The ticket price is $29.00 each or $50.00 each for VIP tickets with a chance to meet the band for a reception following the concert. Tickets are on sale at the box office or through the Colonial website: website http://thecolonial.org/tickets/
Come celebrate West African culture through the power of great music at a time when the Ebola virus is devastating and stigmatizing communities in the region and fear continues to escalate.  We will share accurate information about the virus, what's being done to slow its spread and celebrate the resilience and courage of West Africans around the world.
The Refugee All Stars have been called "Africa's most inspirational band."  Their world tour ended in August, but they have found themselves refugees again when the Ebola crisis precluded their return home. These world class musicians who got their start in Refugee camps after Sierra Leone's eleven year civil war, have again turned tragedy into opportunity. They are now booking across the country, ahead of their April 2015 world tour, to help stop the spread of Ebola by raising much needed funds for their homeland, Sierra Leone. Keene, NH is their next stop. The band will share its newest music, its newest portrait of their country, and the most profound reasons for why we should all care.  This is an evening that promises to be unforgettable.
After the release of the critically acclaimed documentary film that bore their name, the Refugee All Stars' story and their great music led to appearances on the Oprah Winfrey Show and to big U.S. stages alongside such performers as Ziggy Marley and Aerosmith, Sir Paul McCartney, Angelina Jolie, Keith Richards, U2, to name a few. (You can download this documentary film on Netflix.)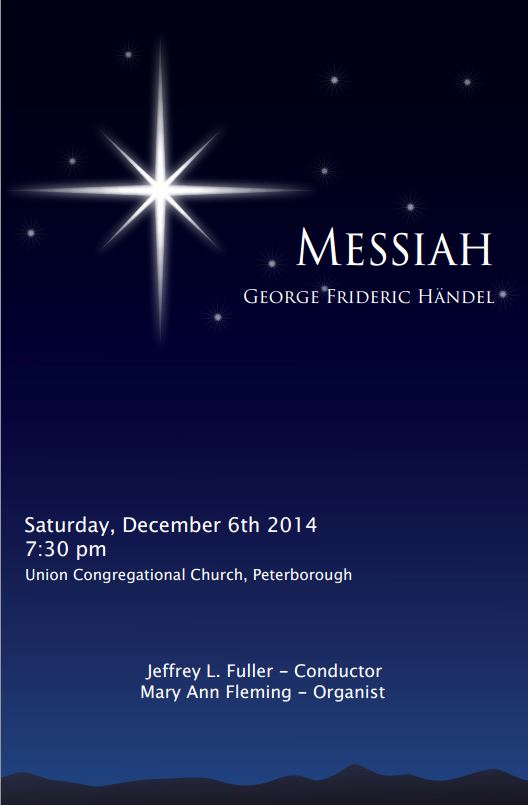 The Mariposa Museum and World Culture Center and its sponsors-C&S Wholesale Grocers, World Learning Center in Brattleboro, VT, Dublin School and David and Cee Cee Frechette, along with support from the Cheshire Medical Center/Dartmouth Hitchcock Keene have made this concert possible.
I hope you are able to join us for an evening you won't forget.
Please feel free to forward this email, to post this event on your facebook page and to share this event with others in our community.
Sincerely,
Betsy Small Campbell
Mariposa Board Member
603-769-9383
---
"The emotion that can break your heart is sometimes the very one that heals it..." 
― Nicholas Sparks, At First Sight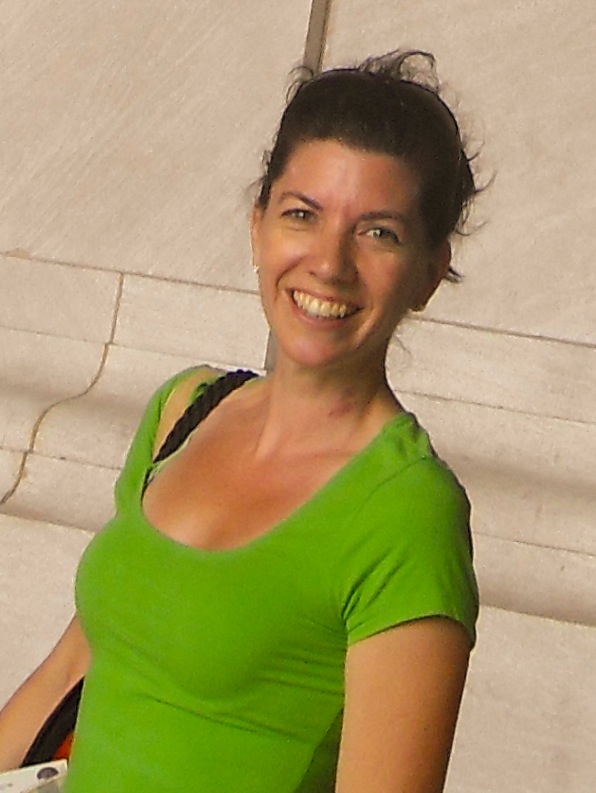 Be well, be loyal to peace, justice and the social good.  Vanessa
Vanessa's Office Hours:  Monday & Th.  8 am – 4:30 pm. Tues. 8:00-11:00 am
Note* Vacation: I will be out of the office next week on December 11th. I will be traveling in the Azores! Whohoo! I wish I could bring you all back a pineapple. I will return to regular office hours on December 15th.
Char's Office Hours: Mon, Wed, Thurs, Fri 2-5 pm
David's Office Hours: Mon & Th 9-4
Note* Actual times are subject to change dependent on individual schedules.
--------------------------
To unsubscribe go here. 
Check the box marked Weekly Bits. Enter your email address in the box provided, and click unsubscribe. You will be sent an email to confirm your choice.