Tuesday, October 14, 2014
This Sunday October 19th
Greeters: Karen Dudra and Bo Dean
Flowers: Karen Dudra in celebration of autumn
Community Hour: Can you help? There are no volunteers signed up for Community Hour.
Sermon:  We are very pleased as a congregation to welcome Rev. Jeanne Harrison Nieuwejaar, Minister Emerita of the Unitarian Universalist Congregation of Milford who will be speaking to us regarding her work at the women's prison in Goffstown. Immediately following coffee hour, she will be offering a more in-depth discussion and workshop about her experiences there and issues related to incarceration and the need for institutional reform. Light refreshments will be served.
---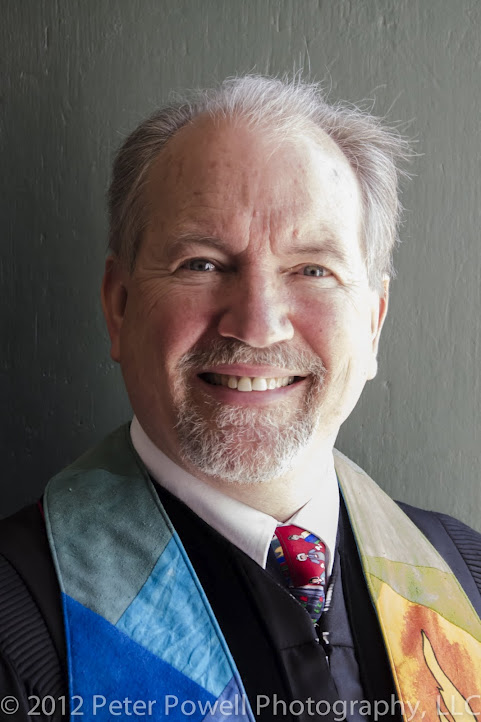 From David
What an amazing time we had on the 275th Anniversary of Peterborough. We sold delicious munchies at the food court and in the Parish hall. The Colonial Supper crew cooked a delightful beef stew dinner. We provided tours for around 50 people who came by. There were colonial children's activities.  What fun I had!
Even in the rain, the parade was fun. For future parades in any of the towns in the Monadnock region, I would love to see some PUUC members marching with three banners: A PUUC Banner; the Monadnock Lyceum Banner; and a Community Supper Banner. We have a Lyceum banner. Could we have PUUC and Community Supper banners made? Anyone like to look into it?
Note: I will be in Cincinnati this weekend, officiating at the wedding of my nephew. Please come hear Rev. Jeanne Nieuwejaar lead worship.
News about some of our friends:
Margret Kolbjornsen is at home
Bob Walker is in room 423, Rivermead nursing
Penny Arthur is in room 402 Rivermead nursing
Jocelyn Walter is in room 420 Rivermead nursing
Emerson Group
The group will next meet at 6:30pm on Monday October 20 to discuss Emerson's essay, "The Oversoul". David Robins will talk about the ideas that Emerson borrowed for this essay, and what was going on in his life at the time, including the use of new steel nib pens.
The Music Committee will hold its regular meeting on Sunday, Oct. 19, at 11:45 in the choir loft.
From the Property Committee:
When we installed the new pellet boiler, we became more energy conserving and efficient in many ways. One of those ways was to let go of having a tank of hot water all the time during heating season, whether or not we call for heat. This means that a room will take longer to heat, so please remember to allow yourself some extra time to heat a room. Thank you. 
Cresset Deadline
The deadline for the November Cresset newsletter will be Monday, October 20, 2014.
Clean up Day-October 25
We will have a last work morning at the church on Saturday, October 25th 8:30-12:00.   Let's get the yard ready for winter, clean up the kitchen and finish stair painting.  Really good lunch for all.
Climate Change presentation by Joel Huberman
Thursday October 30, 7pm.
There's a lot of discussion these days about "the dangers of carbon pollution" and "why the burning of carbon-based fossil fuels (coal, oil and gas) is heating up the planet". But our use of fossil fuels has generated enormous benefits for humankind. In this talk, Dr. Joel Huberman, a retired biochemist, will explain why the burning of fossil fuels (which increases the level of carbon dioxide in the atmosphere) is something to worry about, whereas our breathing (which also puts carbon dioxide into the atmosphere) is harmless. He will also explain why it is that the methane generated by cows is less of a cause for concern than the methane released into the air by fossil fuel production. Finally, he will show why we will need to continue using fossil fuels for a decade or more into the future, in order to build the alternative energy infrastructure that will eventually allow us to stop using fossil fuels, thus saving the planet from potentially disastrous climate change.
Holiday Stroll
Would you or your committee or your group of can-do-make-it-happen cooks like to do a pancake breakfast before the Holiday Stroll on Nov. 22? Let David Robins know.
From the Social Justice Committee
Little did I know that the UUA sponsors and supports an entire program in India to advance empowerment and promote equity amongst India's most vulnerable groups. At the General Assembly we saw a very moving and vivid video describing their work, which focuses not on doing for people, but in supporting and encouraging people there, especially women, to advocate for and empower themselves.
Holdeen India Program
This Program is committed to enabling groups to transform their social and economic conditions in directions of their own choosing. Rather than provide grants for sectoral, discrete, or time-based projects, UUHIP supports long-term organizational partnerships in a spirit of solidarity. UUHIP also facilitates extended volunteering opportunities for those who wish to apply their professional skills while serving in India.
The Program was established thanks to a generous bequest from Jonathan Holdeen, a businessman and attorney with an interest in assisting the most impoverished people of India. In 1984 UUHIP was organized in its current form as a non-sectarian religious and philanthropic trust dedicated to India's social and economic development. It is part of the UUA's International Resources Office.
UUHIP is governed by the Board of Trustees of the UUA and UUHIP's own Board of Advisors.
For more information, please see
http://www.uua.org/international/holdeen/
A Brief Introduction to Postmodern Thinking presented by Carolyn Saari
Postmodern theory is currently pervasive in academia and is very compatible with much of UU thought.  This offering will involve 5 presentations with discussion regarding some of the implications of postmodern philosophy.  This series is intended for people unacquainted with philosophy and will not require outside reading. We will meet in the Johnson Room above the UU church office on Monday afternoons 11/3- 12/1 from 2:30-4pm.
The five sessions are titled:
11/3    What's in a Story?
11/10  How Do We Acquire Language?
11/17  What Is the Truth of the Text?
11/24  Science and Religion: Do They Fit Together?
12/1    Internal Life and the Social Environment
Carolyn Saari, Ph.D. is Professor Emerita, School of Social Work, Loyola University Chicago.  Her published work includes 3 books and numerous articles that focus on the implications of postmodern theory for psychotherapy.  She served on several editorial boards and as the Editor of the Clinical Social Work Journal for 11 years.
Please contact Carolyn directly to reserve a space or if you have questions about the series:  carolynsaa@gmail.com
Welcoming Tips
A good way to get new members involved is to pair them with a longtime member to greet people.  Greet everyone, not just newcomers.
---
Be well, be loyal to peace, justice and the social good.  Vanessa
Vanessa's Office Hours:  Monday & Th.  8 am – 4:30 pm. Tues. 8:00-11:00 am
Char's Office Hours: Mon-Fri 2-5 pm
David's Office Hours: Mon & Th 9-4
To unsubscribe go here. 
Check the box marked Weekly Bits. Enter your email address in the box provided, and click unsubscribe. You will be sent an email to confirm your choice.
We have enough stuff in the world -- it's just not in the right places.
- Becky Morrison -