Thursday, August 28, 2014
"The sun shines not on us but in us."   ― John Muir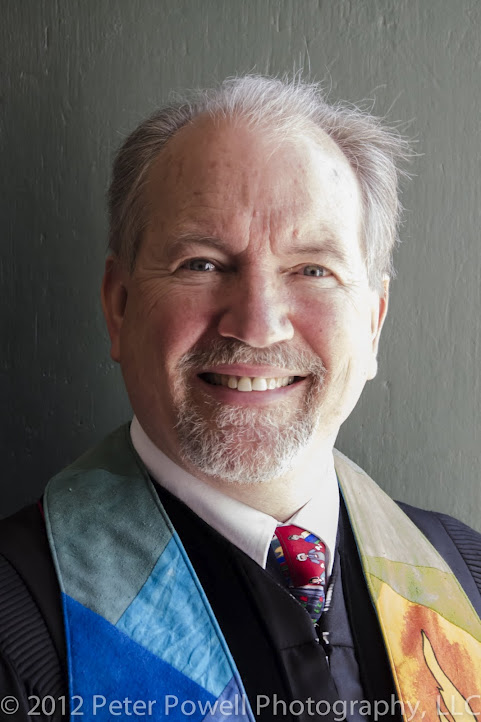 From David
Journalists have been focusing on the fiscal absurdity and human injustice of the mandatory prison sentencing laws in our country.     
The Social Justice committee has been working with the Quaker meeting on prison ministry and reform issues. Our Sunday speaker for October 19 is Rev. Jeanne Nieuwejaar, who will tell us about her prison ministry in the NH Women's Prison in Goffstown.
As background reading for this topic, I recommend the book, "Orange is the New Black", by Piper Kerman. Most people know it as an edgy television show, but the book preceded the tv show, and is a thoughtful and honest reflection on mistakes that landed Piper Kerman in the Danbury Federal Prison. She writes:
"Most of the women I know from prison have lived lives that were missing opportunities many of us take for granted. Incredible things can happen behind prison walls because people are so remarkably resilient; we can survive almost anything....We should aspire to the words of Warden Osborne, We will turn this prison from a scrap heap into a repair shop."
Please plan to hear Rev. Nieuwejaar, and consider if you hear a call to volunteer in a 'repair shop' for women's spirits.
Water Communion
Our water communion Sunday is right around the corner, on September 7th at 10:15 am. Bring water from your travels this summer or water from your kitchen sink! It's all sacred.  See you at the first service of the church year.
Margret Kolbjornsen  is now in Room 7A at Pheasant Wood, and her phone number is 371-8184.  She says that Rachel Billings is coordinating visitors so crowds of people don't all show up at once, and to please call Rachel at 924-7239 to coordinate your visit.  She would appreciate cut-up fresh fruit or ready-to-eat berries as gifts, saying that Pheasant Wood serves all canned foods and starchy things.  She says she would also welcome simple, maintenance-free flower arrangements.
Rummage Sale
To get ready for this annual event we will need all the help we can get, so please, would you commit some of your time? We will begin preparations on Friday, September 5. Our first task is to check and fold, or hang, clothing (children's clothing important to have, so everyone, please, call your relatives and friends and ask for donations). We will continue to do this in the following weeks, from 9-11 a.m., on Monday and Friday mornings.
On Sunday, September 21, we will begin to set up for the Rummage Sale. On Friday, Sept. 26, from 6-8 pm, the doors will be open to the public. We'll hold a sale preview with wine and light refreshments . The cost is $5 per person. On Saturday, September 27, the sale opens at 9 am. There is no entrance fee. At noon we will have a $2 bag sale, and at 1 pm everything that is left is free. Large items and sports equipment will be for sale outside.
Again, we will need many volunteers for this large but very worthwhile undertaking. Following is the schedule for Sept. 21 – Sept. 27.
| | | |
| --- | --- | --- |
| Time | # of volunteers | Task |
| Sunday, 9/21, after church | 06/08/14 | Set up tables |
| Mon, 9/22, 9 am | 8 | transfer boxes to Parish Hall from #13 garage. |
| Tues/Wed 9-12 | 4-6 | Sorting/pricing in Parish Hall; clothing |
| Wed , 9/24, 6:45 pm | At least 4-6 | Clear dining room, rearrange tables, remove boxes from Religious Ed rm. |
| Thur, 9/25, 9-12 | 4-6 | Continue pricing white elephant items; continue clothing preparations |
| Friday 9-12 | 4-6 | Same as Thursday |
| Fri eve & Sat day | 9 | Cashier and help customers |
| Sat 1 pm | 10 | Pack up and remove remaining items |
We need someone to organize and staff the outside

We also need pickup trucks, in addition to men, women and teenagers to help pack up and remove all remaining items after the sale.

We will need people to set up sale signs around town starting at 8 a.m., or before if possible.
For large item pick up, call Marsha Morrow at 924-6921.
Volunteer sign up:
Sign-up posters will be posted in the Parish Hall. Someone will circulate during the community hour after church, as well. To volunteer for clothing preparations, call Marsha Morrow or Karen Clement. Karen's number is 924-6035.
For Parish Hall: Marsha Morrow.
This sale is not only a fundraiser for the church, but it is also a service to the community, providing low cost clothes and goods. Come help and buy!
Community
Needed-Alarm Clock
Help. My daughter's alarm clock died two days before school started. Does anyone have an extra one lying around their house they don't use anymore? It just needs to be a light up clock so she can see it in the dark and the alarm feature needs to work.  You can respond to this email.  Thank you!  ~ Vanessa
Two Rivers Community Choir
The choir is expanding, and accepting singers for rehearsals on Tuesday evenings, from  7 -  9 PM, in Peterborough, beginning Tuesday, Sept 9, 2014.
As is always the case with this choir, it is a non-auditioned, mixed-voice (men, women, teens ages 17 and up) SATB group, dedicated to having FUN, while creating fabulously energizing, and beautifully poignant choral music in a supportive community setting.
Note reading is not required, the only thing you need to do is be available for rehearsals, and the final concerts at the end of the semester.
Dates are as follows:
Rehearsals begin Tuesday, Sept 9, and run through Tuesday, Nov. 18.
Important end of semester concert rehearsals and dates:
Pre-concert rehearsal Saturday, November 22, 2:30 - 5 PM and Sunday, November 30, 2:30 - 5:00.  
Concerts are Sunday, November 23, 2014 and Sunday, November 30, 2014.
As always, if you are curious, you can come to the first rehearsal and just check us out. No strings attached. If it feels like a fit, and you can commit to the aforementioned dates, then join in the fun. You just need to RSVP me with that intent. It's a simple as that!  
There is a fee for membership, which includes music, rehearsal space.
Scholarships available! Contact me for more info!

For more information, or to join the group, contact the director,  at keysofmb@gmail.com or 603-924-9527.  
http://keysofmb.squarespace.com
The 8th Annual Statewide Caregiver's Conference
Hosted by the Coalition of Caring
This yearly conference is tailored specifically for family and professional caregivers.  Join us for a day of relaxation, good food, good company, helpful information and inspiring speakers.
Wednesday, November 12, 2014
8:00 am – 4:00 pm
Courtyard Marriott, Grappone Conference Center Concord, NH
Motivational Keynote Speaker: 
Ellen Rogers on a "Twig of Hope"
Patron Sponsors:  
Brain Injury Association of New Hampshire
 Well Sense Health Plan
            Workshops   -Caregiver's Assistive Technology
                                              -Mindfulness Meditation
                                                   -Compassionate Care & more!
---
"You are one thing only. You are a Divine Being. An all-powerful Creator. You are a Deity in jeans and a t-shirt, and within you dwells the infinite wisdom of the ages and the sacred creative force of All that is, will be and ever was." 
― Anthon St. Maarten, Divine Living: The Essential Guide To Your True Destiny
Now that fall is over and summer is back, the kids are back in school, yet I miss summer vacation already and the stress-free existence of lazy days, swimming, and watermelon treats.   Be well, be loyal to peace, justice and the social good.  Vanessa
Church Office Hours:  Monday & Thursday  8 am – 4:30 pm. Tuesdays 8:00-10:30 am
-----------------------------
To unsubscribe go here. 
Check the box marked Weekly Bits. Enter your email address in the box provided, and click unsubscribe. You will be sent an email to confirm your choice.
Thanks!