This Sunday- May 4
Sermon: The Art of Being Human, Rev. David Robins
Greeters: Carolyn Saari and Audrey Carvalho
Community Hour:  To sign up go to Sign Up Genius: http://www.signupgenius.com/go/10C084CA4AD22A1FE3-sunday
Please note: if no one signs up for this Sunday, there will be no refreshments at Community Hour, just your fellowship.
Flowers: Sarah Dengler and Mark Beal in memory of their siblings, Amy and Kevin.
---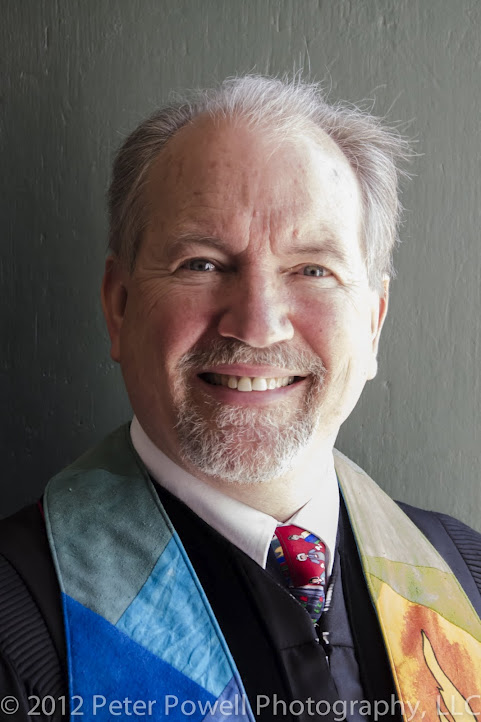 Donor Gifts
The month of April has been raining "generosity" on the Peterborough UU Church. We are blessed to have several guardian angels. Our grateful thanks to:
Virginia Uecker, $5000 gift to be used where there is need
The Olga de S.D. Morison Trust, $13,825 gift to be used for the maintenance of the property.
Thomas Ewing and Marilyn London Ewing Charitable Fund, $20,000, to be used for the new pellet boiler in the church.
NH Public Utilities Commission, $16,000 to be rebated for installing the new pellet boiler.
(It is good to also remember the generous, anonymous gift of $20,000, of several years ago, which PUUC has been using as a "rainy day fund".)
Thank you to our generous Friends!
Spring Cleaning
Take up the challenge and circle both May 3rd for outside clean up and May 24th on your calendar from 9:30am to 12 noon as we continue to clean our church home. As many hands make light work please join us next time.  Sarah Sherburne, Property Committee
Parish Hall Open Stage-Friday, May 2nd
Parish Hall Open Stage will feature a band of five acoustic musicians known as The Tara Greenblaat Band. Tara is an accomplished singer/songwriter with an astounding soulful voice and is also a fine percussionist who accompanies herself on a Djembe. Her band consists of Ramsay Thomas on upright bass, Lou Eastman on acoustic guitar and two harmony singers, Shana Hall and Grace Aldrich.
Presently, Greenblatt is touring to promote her third CD release of original songs entitled "Animal Body". Her recording is the culmination of two decades of performances throughout New England. Tara Greenblaat has established herself at venues such as Boston's famous Club Passim. While she is a well-trained vocalist who studied opera many years, Greenblaat is also a natural drummer who loves West African rhythms while playing the djembe to shade her songs with infectious grooves, brushes, whispers, and swipes. Hear samples of Tara Greenblaat's music at her webpage: http://www.sonicbids.com/band/taragreenblatt5/
There will also be an open stage lineup of New England musicians who sign up before the evening festivities begin at 7:30. The variety of musical styles and acts range from folk, celtic, bluegrass, country, jazz, blues, classical and occasionally an area poet.
The Parish Hall Open Stage is a listening room with candle lite ambiance and baking goods served with a choice of beverages. Open to the public each month at the Peterborough Unitarian Universalist Church, Parish Hall Open Stage continues to be a part of the Peterborough Chamber of Commerce's monthly First Friday celebrations. Musicians and poets wishing to sign up and perform on stage can do so between 7:00-7:30 PM.
Upcoming Youth Group Events
The Youth Group will be running a car wash this Saturday, May 3 from 1 pm to 3 pm at the church. Proceeds will go to Free the Children. Come on down and have your vehicle spiffed up for Spring!
We will also be having a bake sale table on the church lawn at Children & the Arts Day, Saturday, May 17, and would like to ask church members if they would like to supply a baked good for us to sell. People were very generous two years back, and we were able to raise over $250 for Free the Children. Thanks to any and all who can help! Please contact Laura Gourlay at 547-0180 or lkgourlay@gmail.com to donate.
Electronics Fundraiser-Saturday May 3
Do you need some incentive to Spring Clean? Or just want to get rid of some old TVs, computer monitors, or cell phones? Bring your old electronics to our electronics recycling day on May 3 from 9 to noon. It costs the same or less than it would cost you to dispose of the stuff at the Recycling Center. Most items are just $5 and the proceeds go to the operating budget of our church.
This event also takes place during Greenerborough and is open to anyone. Encourage your friends and neighbors to recycle responsibly by bringing their used stuff to PUUC the morning of May 3.
Welcoming
When starting a conversation, try asking open-ended questions.  For example, instead of asking, "Do you live in town?" ask "Do you live locally?" or "Do you live nearby?"
COMING TO GA?
I hope so.  It's a gift both to yourself and to your congregation-a mind and soul expanding experience, a font of new ideas and perspectives, a chance to be heard and hear others.  Remember, you can register for the whole GA or by the day, and there are a few events open to the public.  Go to http://www.uua.org/ga/ for program and registration information. The final program and agenda will be posted very soon.
WANT TO HELP OUT?  We'd love to have you! There are multiple opportunities:
Be a GA Guide. The Public Witness team is looking for volunteers to assist attendees at WaterFire on June 28th. You need not be a registered GA attendee to help out with this. Great for people who know and love Providence's signature art event; volunteer.  There's also room for some extra help welcoming folks as they arrive in town.
Sing at WaterFire.  As a sponsor of WaterFire, we've arranged for some UU hymns and songs to be part of the WaterFire 'sound track', and we need our BCD choirs to assemble to lead the singing.  If you can be a part of this (and preferably gather a group from your choir), please contactpetervanerp@cox.net  Singers need not be registered GA attendees.  
Community
FIRST FRIDAY CONCERT MAY 2-August Watters
at the Nubanusit community in Peterborough, Common House Activity Room - 7pm, $10 donation requested. I'll be performing my own new works for classical mandolin solo, plus some pieces with classical guitarist Ted Mann.
http://www.peterboroughcohousing.org/
The acoustics at the Nubanusit community are spectacular - I've been looking forward to playing there! I hope to see you this Friday. – August Watters
Concert
The Grand Monadnock Youth Choirs are performing their annual Spring Concert, under the direction of Maria Belva, Sunday, May 4th at the Peterborough Unitarian Universalist Church, 25 Main Street. The performance begins at 3:00 pm.
The concert, titled "O Beautiful," is a celebration of folk songs, art songs, and novelty songs for young voices, featuring works by Amy Bernon, Ken Berg, and a World Premier by David Vernier.
This is our 17th annual Spring Concert! Come here the children sing!
 Tickets are available at Toadstool Bookshop and at Steele's Stationers in Peterborough, and at the door.
For information, call 603-924-2055
HELP SUPPORT LOCAL AGRICULTURE...buy a Peterborough Grange Raffle Ticket, one ticket for $2.00 or six tickets for $10.00. SEVEN AMAZING PRIZES TO CHOOSE FROM!   The money raised from raffle ticket sales goes directly to local farmers so that they can buy needed equipment to continue farming.  Drawing to be held this Saturday at the conclusion of Greenerborough Day in Peterborough -10am-4pm.  Contact Char Russell James to purchase tickets (chararussell@gmail.com or 588-2922). Indicate which prize # you would like to win. (tickets can also be purchased during Greenerborough event.)
2014 GRANGE RAFFLE PRIZES: 
#1 EGG DELIVERIES for a MONTH BENNINGTON GARDENS $65 value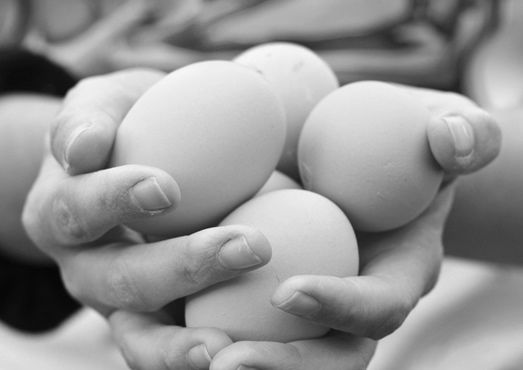 A dozen eggs delivered to your door every week for a month.
(Peterborough, Greenfield, Hancock, Bennington or Antrim) 
Also included: homemade english muffins and flowers.
#2  MEMBERSHIP CARD HUNGRY BEAR FARM $50 value
This entitles member to purchase any of Hungry Bear Farm's products   at 25% off listed price for up to one year from the date of sign-up. (Products sold at Sunnyfield Farm in Peterborough, Acton/Boxborough Farmer's Market and Bedford Farmer's Market.)
#3 SHEEPSKIN SUNNYFIELD FARM $90 value
#4 $25 GIFT CERTIFICATE STONE GATE FARM and FLOWERS
Good towards purchase of flowers.
#5  GIFT CERTIFICATE  IDEAL COMPOST $50 value
Can be used towards purchase of compost, potting soil, container garden mix,
mulch or soil blend.
#6 SALSA for a MONTH WALKABOUT FARM $56 value
One quart a week of Robin's special salsa, a different kind each time, all made with farm grown ingredients.
#7 FARM BREAKFAST FIXIN'S MAYFAIR FARM $55 value
Pick up at Mayfair Farm in Harrisville by pre-order for almost any date:
1lb. bacon from Mayfairs' pigs
1 lb. breakfast sausage 
1 dozen free range non GMO eggs
1 quart yogurt from Mayfair cows' milk
1 bag Holland Homestead granola
1 jar of jam from The Kitchen of Annie
1 lb. Barrington Roaster's coffee
Adirondack Chairs for Sale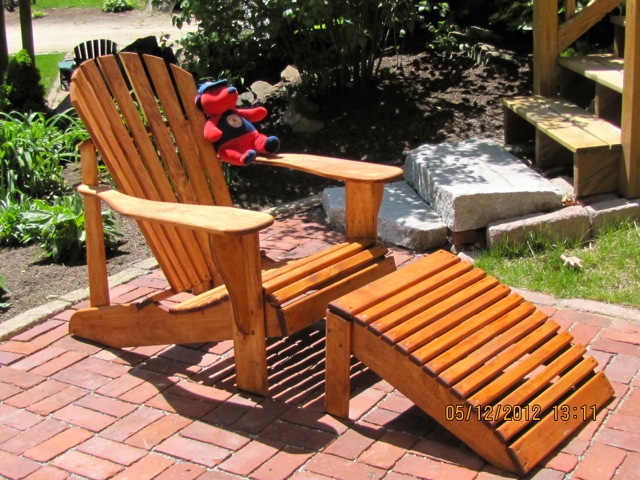 Contact Tom Badgely at 588-2979 or tom.badgley@gmail.com
unfinished: chair $89, leg rest $34
finished: (stain of your choice) chair $129, leg rest $44
painted: chair $175, leg rest $55
modest discounts for three or more
kids chairs available $59…$79…$109
and picnic tables…size determines price
also an all in one double chair with a table in between : unfinished $85, stained $125, painted $175
Dublin Community Preschool 
& Childcare Center
 Children's Art Show Thursday, May 1, 5:30-7:00pm
1283 Main Street, Dublin
Dublin Community Preschool & Childcare Center presents its annual Children's Art Show on Thursday, May 1st from 5:30 to 7:00 p.m. This free community event at 1283 Main Street in Dublin (Dublin Village Park) invites children and adults to view students' artwork, enjoy refreshments, make crafts, and meet the school's teachers.  
The evening also features a raffle and a silent auction of locally-donated items and services, making it an important fundraising opportunity for our nonprofit school. Any money we raise supplements DCP's educational, enrichment and tuition assistance programs.  
Businesses who donate raffle/silent auction items realize a great opportunity to build community goodwill and bring in additional customers when the winners and top bidders come to you to redeem their prizes!
We are seeking donations of items, services, gift certificates, free passes, or anything unique from local businesses. Please consider a donation to support one of the newest Chamber members!  
To discuss or arrange a donation, please contact DCP Executive Committee President Dan Millbauer at (603) 732-2620 /millbad@msn.com or School Director Cathy Carabello at (603) 563-8508 / cathy@dublinpreschool.org.  
Thank you in advance; we would love to see you at the Art Show on May 1st!
Happy Beltane, or May Day! We will have to look to the sunshine in our hearts today. Spring is coming…Be patient, and be loyal to peace, justice and the social good.  Vanessa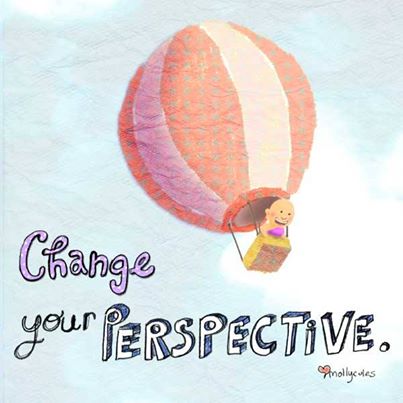 Times you can usually find someone in the church office
Monday 8:00 to 4:30 pm
Tuesday 8:00 – 10:30 am 
Wednesday mornings you can sometimes find John Richards in the office helping out while David is taking sabbatical days. Call first.
Thursday 8:00 – 4:30 pm
Friday ….…..closed
---------------------------------------
To unsubscribe go here. 
Check the box marked Weekly Bits. Enter your email address in the box provided, and click unsubscribe. You will be sent an email to confirm your choice. You can also sign up, or change your subscription address if needed.