Thoughtful tidbits for every week.  You know…to keep up your spiritual blood sugar.
This Sunday- February 16
Sermon: Modeling Your Destiny- Rev. David Robins
Greeters: Marsha and Ed Morrow
Community Hour:  Char and Tom James
Flowers: Susy and Tom Mansfield in memory of Elisabeth Haertel.
Three members of Two Rivers Community Choir will be bringing beautiful part-songs to this Sunday's service.
This week's offering will be donated to Monadnock Area Transitional Shelter, Peterborough and to Shelter from the Storm, Jaffrey, NH.
---
This month's theme: Modeling
"I criticize America because I love her. I want her to stand as a moral example to the world."   -- Martin Luther King, Jr
---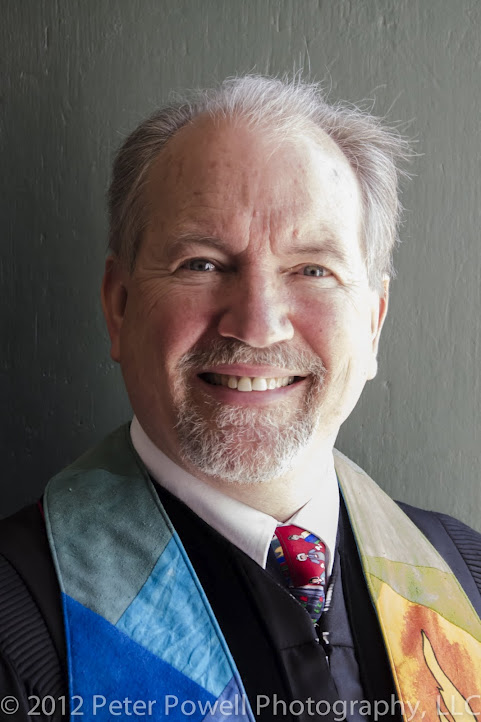 From David Robins
We were saddened to hear of the death of Barbara Harlow's father, Simon Israel Davis. Please keep her and her family in your thoughts and prayers.
Theology Discussion Group
A couple of people have indicated an interest in a theology discussion group, in which the members would generate a reading list and discussion topics. If you are interested, please contact me.
Rev. David Parke, minister at PUUC from 1956-1960, called the church this week after he read in the Boston Globe about the explosion at NH Ball Bearing. He remembered several people at the company who were church members in the 1950's. He offers his concern to all.
Welcome to Elaine Holden, who signed the membership book on February 12, 2014. She is a professor at Rivier College. She currently serves on the Monadnock Lyceum Committee.
Elaine Holden
22 Elm Street
Peterborough, NH 03458
603-924-6743
On February 20, we are scheduled to sell our house. Above and Beyond Movers, Peterborough, will haul most of our stuff to storage on February 13. On February 15, we will move into a furnished space in Antrim rented to us by Sydney Wilson Smith. We anticipate living there for 6-9 months. In the meantime, we hope to obtain a building permit from the town of Harrisville to build a cape at the corner of route 137 and Sargent Camp Road.
 New mailing Address: P.O. Box 489, Antrim, NH, 03440.
New Phone number: 603-933-0793, mobile, (we are giving up our land line).
New home email address: davidrobins1950@gmail.com
David Robins
IMPORTANT: Buddhist meditation CANCELLED this week
because of the snowstorm today.  Next Buddhist meditation will be February 27th.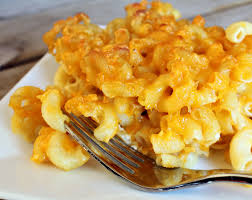 Mac n Cheese Bakeoff-this Saturday
The first PUUC macaroni and cheese bake-off will be held on Saturday February 15 at 6 p.m. in the dining room of the Peterborough Unitarian Universalist Church.
The evening will include a contest, where everyone votes on the best mac n cheese dishes. There are two categories of entries:
Pure—with just macaroni, cheese and spices; and Exotic—must have some macaroni and cheese, but may contain other ingredients. All diners will vote on the winning entry.
The event begins at 6 p.m. To enter a dish, please arrive by 5:45. Admission is free if you bring a crock pot of Mac and Cheese, otherwise it is $5 for ages six and up. Maximum family price of $20.
All proceeds support the operating budget of PUUC, so come support your church, enjoy some great comfort food and have fun with friends!
Slides and Sides-March 8th
Slides and Sides Returns! Saturday, March 8, 2014. Take a trip down the Amazon River with Carolyn Saari and her cousin. Bring a dish to share, a beverage, and your own table setting. 6 pm in the dining room.
Social Justice Committee
The Social Justice Committee group that is interested in furthering the discussion of The New Jim Crow book and prison conditions will be meeting Sunday, February 23rd at 12 noon at the Friends Meetinghouse at 3 Davidson Road in Jaffrey for another soup and discussion of directions we might like to go with our ideas. Anyone wishing to attend:  please RSVP to Elsa Voelcker email:  voelckere@franklinpierce.edu or phone:  588-6336 so I can give them an idea of how many of us to expect.
Welcoming Tip for the Week
Googling the question "Why are name tags important" produces some thought provoking answers:
1. Name tags invite people to greet each other; they could be conversation starters.
2. Not knowing a person's name could stop you from going up to a person and if that person is alone, and new, he or she might be feeling awkward, or lonely, or left out.
3. A name tag isn't just a piece of plastic covered paper or a sticker; it is a statement about friendliness, about culture, and human nature and identity.
4.You become a church ambassador; friendly always wins and, as one friend said to another about name tags, they are cheaper than tattoos.
Ready, Set, Go! 
It's Time to Gear Up for General Assembly
Important dates and information (with more details below)
- Registration and Housing Reservations open March 3
- Apply to be a GA volunteer by March 31 (forms available March 1)
- Apply for financial aid by March 31 (applications available March 1)
- Think about choosing your congregation's delegates
- This year, Congregation Presidents who serve as delegates will get a $100 rebate on their full-time registration.  More information on uua.org
Remember, General Assembly won't be this close to home for a long, long time, so don't let this chance pass you by.
See you in Providence!
Community
On March 2nd at 7 PM, the Unitarian Universalist Church of Manchester NH presents the 2013 documentary film Two Who Dared: The Sharps' War.
After seventeen ministers declined the Unitarian Association's request for relief volunteers in Europe, the Reverend Waitstill and Mrs. Martha Sharp were the eighteenth call. When they committed to the dangerous undertaking, they left their two young children in the care of their congregation in Wellesley, Massachusetts and traveled to Czechoslovakia at the onset of WWII. Over the course of two missions: in Prague (1939), and in Southern France (1940), the Sharps, and their underground confederates, played a vital role in saving hundreds from persecution.
In 2006, the Sharps were recognized by the State of Israel as "Righteous Among the Nations" at Yad Vashem for risking their lives to save Jews and dissidents during the Holocaust. Of the 25,000 so honored, there are only three Americans to ever be honored, Varian Fry and the Sharps. See more atwww.yadvashem.org. The Sharps are also honored by the US Holocaust Memorial Museum,www.ushmm.org.
The documentary film is told from the point of view of Martha and Waitstill Sharp, drawing on their recorded interviews, letters and unpublished memoirs, and includes interviews with rescued children and noted Holocaust scholars. Through the inspiring true story of Waitstill and Martha Sharp, Two Who Dared: The Sharps' War reveals a timeless lesson of personal sacrifice and courage to be shared with future generations.
The Sharps' actions were a direct precursor to the formation of the Unitarian Service Committee, now the Unitarian Universalist Service Committee. The Unitarian Universalist Service Committee (UUSC) is a human rights organization powered by grassroots collaboration. In 15 countries throughout the world, UUSC fosters social justice and works toward a world free from oppression. UUSC's innovative approaches and measurable impact are grounded in the moral belief that all people have inherent power, dignity, and rights. - See more at: http://www.uusc.org/about.
The film will be shown at 7 PM to 9 PM on March 2, 2014 at the Unitarian Universalist Church, 669 Union Street, Manchester NH. Admission is free, but we ask for donations to help defray expenses. Please bring a non-perishable food item for local food pantries. The Church is handicap accessible.
For more information contact:
Ken Close
Unitarian Universalist Church
669 Union Street
Manchester NH 03104
---
Example is not the main thing in influencing others. It is the only thing. -- Albert Schweitzer
Happy snow day everyone and happy Valentine's Day tomorrow. 
Be loyal to peace, justice and the social good.  Vanessa
---
Times you can usually find someone in the church office
Monday 8:00 to 4:30 pm
Tuesday 8:00 – 10:30 am 
Wednesday mornings you can find John Richards in the office helping out while David is taking sabbatical days.
Thursday 8:00 – 4:30 pm
Friday ….…..closed
To unsubscribe go here. 
Check the box marked Weekly Bits. Enter your email address in the box provided, and click unsubscribe. You will be sent an email to confirm your choice.
Thanks!