Thoughtful tidbits for every week.  You know…to keep up your spiritual blood sugar.
This Sunday
Sermon: Modeling: Spiritual and Ethical - Rev. David Robins
Greeters: Bo Dean and Sophia Rallis
Community Hour:  Social Justice
Flowers: Loraine Fischer in celebration of her second great-grandchild, Emry Jae Brubaker.
---
This month's theme: Inspire
The best way to predict your future is to invent it. -Alan Kay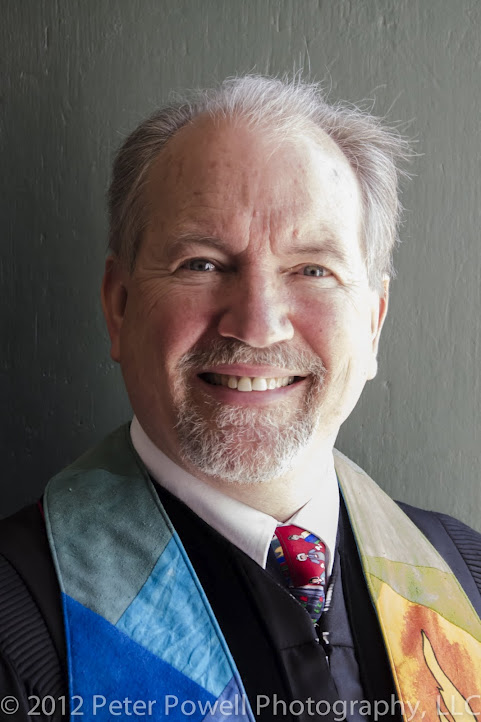 From David Robins
Pete Seeger passed away this week. I was introduced to his songs by the Folk Club in my high school in 1968. For some reason, lost in the mist of time, the Folk Club was forbidden to perform at the high school, and so I arranged to have them give a concert in the parish hall at my church. The hall was packed, and two of the songs we sang were Seeger's "If I Had A Hammer," and "Turn Turn Turn." The folk concert seemed brave and daring at the time, but as I came to know more about Pete Seeger, he stood out as a model of a life of integrity and social change. I knew that I would not be able to emulate him, but I knew where the "gold standard" was for making the world a better placed through social action and music.
Immediate need for volunteers for the Community Supper
Chairs
We need a person who can come to the dining room each Wednesday at 2:00 PM or earlier and put down all of the chairs from the dining room tables in preparation for the later arrival of other setup volunteers. The job should take 15-30 minutes. It is quite possible that no one else will be present in the dining room when this job is done.
Food Preparation & Cleanup
We need about 3 volunteers for food preparation from 3:30 to 5:30 PM and 3 volunteers for cleanup from 6:00 to 7:00 PM on Wednesday, January 29th. Even if you can only come on this specific date your help will be appreciated. If you are available to volunteer at other suppers in the future that would be even better.
Please call Peter Powell at 603-759-0084 or send E-mail to peter.in.peterborough@gmail.com.
Go the Extra Mile! Extended until February 9th!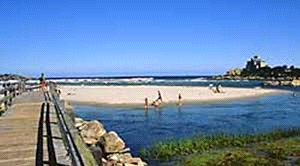 Sell some to your friends. They probably want a chance to win this great giveaway too.
Enter to win a coastal New England weekend away.
Help PUUC reach this year's financial goal.
Want to help?  Here's how…
Purchase a $20 raffle ticket or 3 tickets for $50 …
and enter to win one of four fabulous prizes listed below. No more than 300 tickets will be sold.  Buy your tickets at the PUUC church office or after Sunday services at community hour (write "Extra Mile" in the memo line so we will know this is an Extra Mile donation).
Every ticket will be entered into a drawing to win one of four fabulous prizes:
·        Make Bath, ME, the City of Ships, your port of call for a weekend. You'll stay in a 3 BR/3BA home with views of the Kennebec. (April, May, or Oct. date TBD)
·        Enjoy a weekend in Gloucester, MA.  Stay in a 7 BR/4+BA house, walk to Good Harbor Beach, shop and dine in Gloucester or Rockport.  (spring or fall date TBD)
·        Spend a weekend in Wellfleet, MA near the tip of Cape Cod. Enjoy the National Seashore, Provincetown, the Cape Cod bike trail and more during your stay in this 4 BR/2BA home.  (spring or fall date TBD)
Relax at home reading a good book with a $25 gift certificate to The Toadstool Bookshop.
Tickets are 3 for $50 or $20 for 1
Drawing Sunday February 9, 2014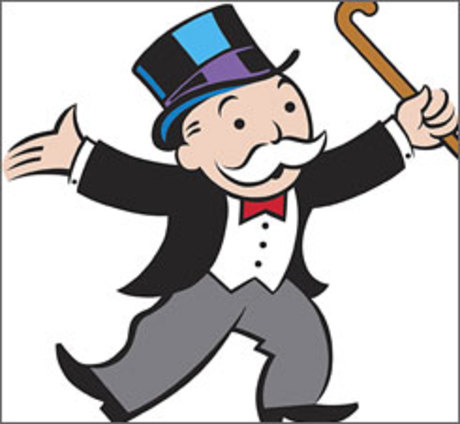 Have Some Fun on Game Night!
The Youth Group will be hosting its annual Game Night on Saturday, February 1 at 6:30 pm. If you like playing games, come join us! We will have many of your favorite board games set up, as well as music, beverages and snacks. Open to anyone who loves fun. Admission is by donation. Questions? Contact Laura Gourlay (lkgourlay@gmail.com or 547-0180)
Men's Lunch
Men's Lunch is set for Tuesday, February 4th, 12:00 noon at the Golden Wok Chinese Restaurant in Jaffrey.
Contact Ed Morrow at 924-6921 or e-mail edmorrow60@gmail.com for reservations.
Women's Alliance Valentine's Tea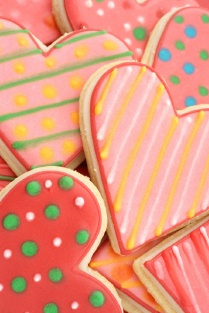 The Women's Alliance will be holding their annual Valentine's tea on February 10th at 1pm.
Margaret Warner will be singing love songs accompanied by Tony Brinsdon on the piano.  Everyone welcome !
Welcoming Tip for the Week
Did you know that research reports that 40 percent of first-time visitors make up their minds about a church before they even see the minister? Within two minutes of the service's beginning newcomers have made up the mind about the friendliness of the congregation. A request: before the service starts, smile and say "Good morning" to the visitor or visitors, sitting close you.
Mac n Cheese Bakeoff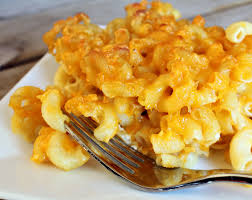 The first PUUC macaroni and cheese bake-off will be held on Saturday February 15 at 6 p.m. in the dining room of the Peterborough Unitarian Universalist Church.
The evening will include a contest, where everyone votes on the best mac n cheese dishes. There are two categories of entries:
Pure—with just macaroni, cheese and spices; and Exotic—must have some macaroni and cheese, but may contain other ingredients. All diners will vote on the winning entry.
The event begins at 6 p.m. To enter a dish, please arrive by 5:45. Admission is free if you bring a crock pot of Mac n Cheese, otherwise it is $5 for ages six and up. Maximum family price of $20.
All proceeds support the operating budget of PUUC, so come support your church, enjoy some great comfort food and have fun with friends!
Sunday Service Volunteers
Sign up Genius is genius!  What a great response to my email last week. Thank you! I think I may have stumbled upon the BEST way to get sign-ups for Sunday mornings. If you want to sign up and help out and can't find the email I sent, never fear, I will re-send as the need arises. For now, we're mostly filled up through March with spaces available on March 2nd and 9th for greeters. All who have stepped up, thank you.
Community
Keep Peterborough Warm Fund
As this year's manager of the Keep Peterborough Warm Fund, I want to let people know about this opportunity.  If you are a Peterborough resident and you fit the income criteria for the 'new middle', you could be eligible to receive assistance in helping with your heating costs.  Who is the new middle?  Households who are middle income, earning too much to receive help from state fuel assistance, but still are finding it hard to meet their heating budget. See the chart below to see if you qualify. If so, stop by and see me at the Town of Peterborough's administration office, or call 924-8000 ext. 101 for more information.  – Vanessa

The man who has confidence in himself gains the confidence of others. -Hasidic Proverb
Be loyal to peace, justice and the social good.  Vanessa
---
Times you can usually find someone in the church office
Monday 8:00 to 4:30 pm
Tuesday 8:00 – 10:30 am 
Wednesday mornings you can find John Richards in the office helping out while David is taking sabbatical days.
Thursday 8:00 – 4:30 pm
Friday ….…..closed
------------------
To unsubscribe go here. 
Check the box marked Weekly Bits. Enter your email address in the box provided, and click unsubscribe. You will be sent an email to confirm your choice.
Thanks!