Thoughtful tidbits for every week.  You know…to keep up your spiritual blood sugar.
---
This month's theme: Generosity
It is not how much we have, but how much we enjoy, that makes happiness.
- Charles H. Spurgeon –
---
This Sunday:
...Is the Winter Pageant – come freezing rain, or snow.  The pageant endures!
Greeters: Ed and Marsha Morrow
Community Hour: Carl Ingelstrom and Ann Sullivan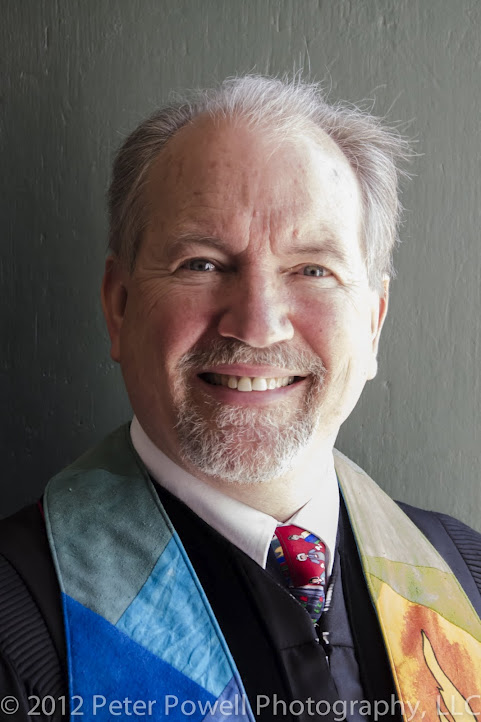 From David
This holiday season:
May the flu bug fly by you;
May the blues not knock on your door;
May you be surprised by your own kindness;
May you pause to gaze at a star;
May you laugh in the face of temptation (or at least snicker);
May a child look you in the eye;
May love and peace find a way to shine through you!
Church Office....will be closed most of Christmas Week. Please remember that since I am taking sabbatical time in pieces during the summer, that I will be taking most Wednesdays this year as study leave, and thus I will not usually be in the office on Wednesdays.
Anyone who would like to join a group of us after coffee hour on Sunday to carol for the Woodburys and Thelma should meet at the back of the church.
Social  Justice
Social Justice will offer another opportunity to write to prisoners of conscience during Community Hour.  Community Supper holiday donation cards and Fair Trade coffee will also be available as last minute gifts!
Christmas Eve Service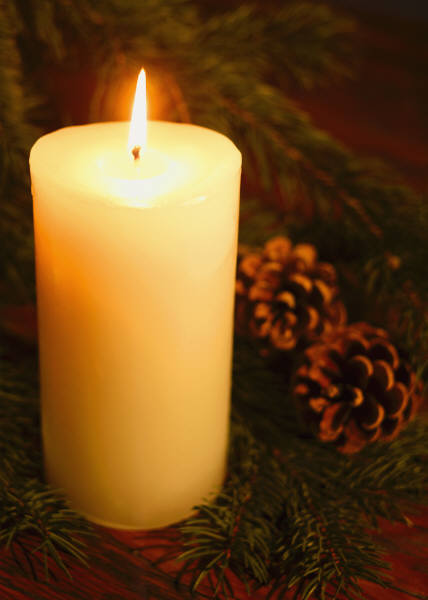 Our traditional Christmas Eve Candlelight service and Carol Sing starts at 6 pm in the sanctuary. Come celebrate the holiday season with singing and candlelight.
Cookies for our Jingle Mingle
Do you like to bake? Maybe too many sweets left over, even too many to leave for Santa?  Please bring in cookies for the reception after our Christmas Eve service.  Questions? Contact Marsha Morrow.
Cresset Deadline
It's that time again, please send submissions to me at puuc@uupeterborough.org in order for them to make it into the January 2014 Cresset.  This month tends to be late since Christmas always falls right in the middle of production week, so I won't hold you to yesterday's deadline of the 18th. Just send in soon, or it may not get in. Thanks!
The Kitchen has a New Look!

The work is complete and just in time for last night's Community Supper. Our work crew toiled into the night at times and went above and beyond to upgrade our kitchen and now we are fire code compliant with our hood and fire suppression system for the stove. Come take a look downstairs, it's fantastic! A big thank you to everyone who came to clean up on Tuesday.
Music Soiree
What do you do in between the two holidays?  Play music, of course.  If you play an instrument and can read music, come join us.  Music Soirée is a great place to socialize and play some fun music.  We meet on the fourth Friday of every month at 7pm.  This month that is the 27th.  We have Christmas music, and lots of other music.  So let's get together and play.   Mary Seaver
Buddhist Meditation Group
Thursday December26 we will not be meeting because of Christmas celebrations.  See you next month!
Contact Nori Odoi or Rags Gilmore (603) 547-2650 for more information.
Go the Extra Mile!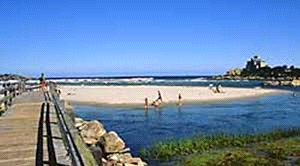 Enter to win a coastal New England weekend away.
Help PUUC reach this year's financial goal.
Want to help?  Here's how…
Purchase a $20 raffle ticket or 3 tickets for $50 …
and enter to win one of four fabulous prizes listed below. No more than 300 tickets will be sold.  Buy your tickets at the PUUC church office or after Sunday services at community hour (write "Extra Mile" in the memo line so we will know this is an Extra Mile donation).
Every ticket will be entered into a drawing to win one of four fabulous prizes:
·        Make Bath, ME, the City of Ships, your port of call for a weekend. You'll stay in a 3 BR/3BA home with views of the Kennebec. (April, May, or Oct. date TBD)
·        Enjoy a weekend in Gloucester, MA.  Stay in a 7 BR/4+BA house, walk to Good Harbor Beach, shop and dine in Gloucester or Rockport.  (spring or fall date TBD)
·        Spend a weekend in Wellfleet, MA near the tip of Cape Cod. Enjoy the National Seashore, Provincetown, the Cape Cod bike trail and more during your stay in this 4 BR/2BA home.  (spring or fall date TBD)
Relax at home reading a good book with a $25 gift certificate to The Toadstool Bookshop.
Tickets are 3 for $50 or $20 for 1
Drawing Sunday January 19, 2014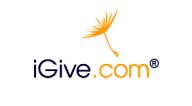 iGive
If you buy some of your holiday gifts online, consider doing this. It won't cost you anything, but PUUC benefits with every sale.
Check our web-site at www.uupeterborough.org – the last item on the menu bar is a link to "shop PUUC," which takes us to a shopping page. You'll find iGive, a business that negotiates with web-based stores to return a percentage of the sale to a specific charity.  There's also a direct link at the home page's foot.
So, click on the iGive link. Instructions are clear. An alphabetic list of stores together with the percentage of money returned to the charity will be displayed. There's also a search window to look specifically for items you might like, which is great for holiday shopping. 
We've already raised over $30 for the church. The more people get into the hang of it, the more we'll make.  You'll install a little icon on your computer that looks like a dandelion seed.  So, before you start your next online buying streak, click on the little dandelion seed, and find the store in the list where you want to shop, a percentage of your sale (no cost to you) will go to our church. Nifty, huh?  
Direct link to our shopping page is: http://uupeterborough.org/content/shop-puuc
Community
For those of you who so generously purchased soups from Morgaine last month, the soups are in and we will be distributing them to everyone on Sunday during Community Hour.  She was the band's top seller!  She funded her trip to Symphony Hall entirely and will be going with the band on February 14th to Boston for an exciting day and night, enjoying dinner at the Hard Rock Café and a Blue Man Group performance.   It takes a village…and she and I are so appreciative for all of you who supported her.
---
Feeling gratitude and not expressing it is like wrapping a present and not giving it.
- William Arthur Ward -
---
Be loyal to peace, justice and the social good.  Vanessa
There will be no Weekly Bits next week as I will be on vacation from December 24th through the 27th spending my precious time with these two lovely ladies.  May your holiday be jolly and jingly, filled with peace and joy!
Times you can usually find someone in the church office
Monday 8:00 to 4:30
Tuesday 7:30 – 10:30 am 
Wednesday 9:00 – 3:30 pm – usually, unless David is taking a sabbatical day. Best to call.
Thursday 8:00 – 4:30
Friday ….the elves went home…