Thoughtful tidbits for every week.  You know…to keep up your spiritual blood sugar.
Happy Halloween!!!!
Have fun out there tonight
and be safe.
Next month's theme: Serve
The best way to find yourself is to lose yourself in the service of others.
- Mahatma Gandhi -
---
This Sunday
*Don't forget:  Fall back! Turn your clocks back on Saturday night one hour.
Service of Remembrance-Worship Committee
Greeters: Sophia Rallis and another volunteer!  We need someone to help Sophia this Sunday, please.  Email me at to sign up.  Thank you.
Community Hour: If you want a warm cup of java, please consider helping out this Sunday. We need Community Hour Volunteers too!  Please email the church office at javajitters@uupeterborough to help out. Thank you.  Or you can respond to this email, both work just fine, but javajitters is funnier.
Flowers:  Joyce and Jim Fearnside in memory of their parents Abe and Ellie Collier and Tom and Ethel Fearnside.
The Membership Committee will hold its monthly meeting on the stage in the Parish Hall on Sunday at 11:45 am.
The Worship Committee will meet in the Johnson room at 11:30 am.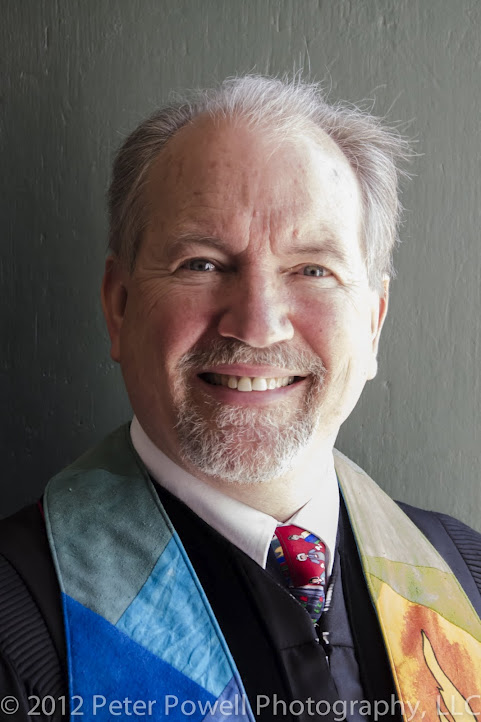 From David
"The fundamental job of the imagination in ordinary life, then, is to produce, out of the society we have to live in, a vision of the society we want to live in."  -- attributed to Northrop Frye from The Educated Imagination.
Inspiration/Meditation
For the past eighty years, I have started each day in the same manner. It is not a  mechanical routine but something essential to my daily life. I go to the piano, and I play two preludes and fugues of Bach. I cannot think of doing otherwise. It is a sort of benediction on the house. But that is not its only meaning for me. It is a rediscovery of the world of which I have the joy of being a part. It fills me with
awareness of the wonder of life, with a feeling of the incredible marvel of being a human being.-Pablo Casals
Service of Remembrance-This Sunday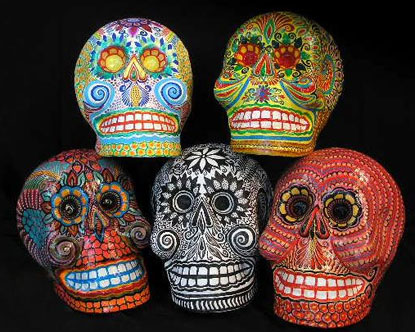 Bring a special (UNSCENTED!) candle, with a holder
             Children bring mementos
As is our custom, on the Sunday nearest All Souls Day, All Hallows Eve, Halloween, Dia de los Muertos, Samhain, this year on November 3, we celebrate our annual Service of Remembrance, and this year the children will participate in the entire service.
During our worship we will light candles for those we are remembering.  There will be many candles at the front of the church from which to choose, but if you have a special  (UNSCENTED!) candle that you'd like to light, please bring it with you, along with its holder!
Also, we ask that the children bring mementos (photos or other items) of someone they would like to remember during this service.
Thanks so,
Barbara Harlow (for the Worship Committee)
(603) 784-5211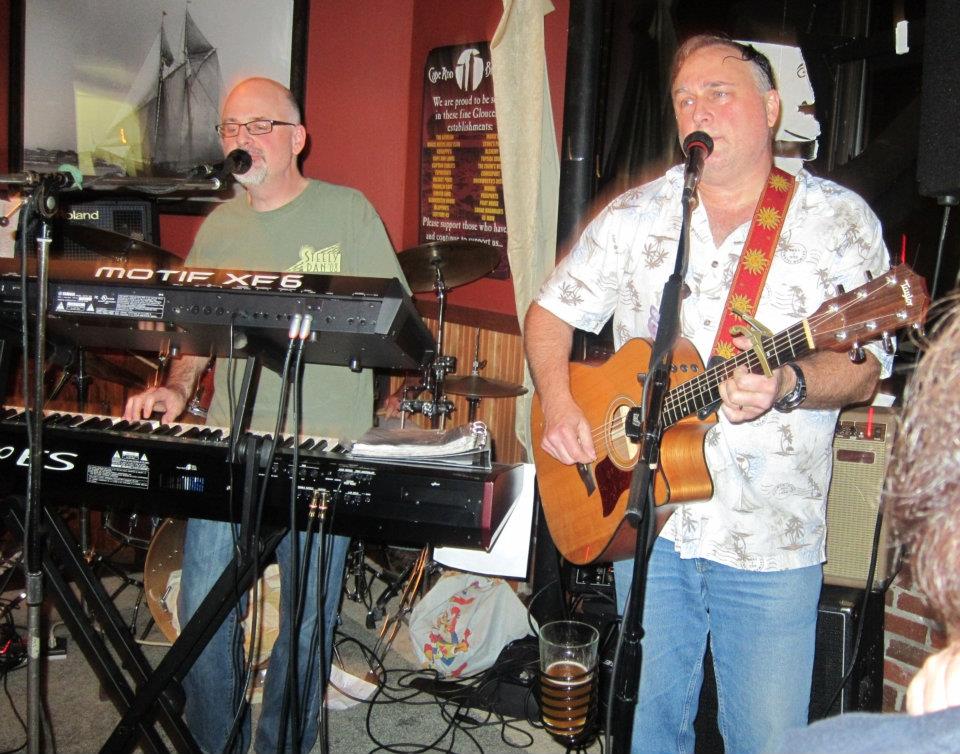 Friday, November 1st, Parish Hall Open Stage Presents:
The Armstrong Brothers, Maestros of Folk, Jazz and Schmaltz
It is true! The Armstrong Brothers can play anything - folk! - jazz! - Schmaltz! And they've been at it for 28 years! The Brothers grew up on the North Shore of Massachusetts where Neal starting playing drums and keyboards in first grade. He's played in various bands on the North Shore including cover bands and totally original bands. He's also played the pit bands for community theater.
Brother Mike Armstrong has become proficient over the years playing bass and guitar and recently added harmonica to his list of instruments. The Armstrong Brothers are both professionals, Neil, a podiatrist and Mike, a marine biologist. They're part of a larger group, The Loudmouth Soup Band, but the brothers have recently been venturing out as as duo at smaller venues. They are fans of melodic classic rock and have a song list that includes Steely Dan, Neil young, Allman Brothers, Tom Petty, Van Morrison, and many more.
The Friday night festivities begin with an open stage of local, regional and out-of-state musicians. Spoken word artists are also well received. Any local or regional talent wishing to play on stage need only sign up by 7:00 PM. Each artist customarily plays two or three songs before and after the feature. There are hot beverages and baked good available to purchase.
Parish Hall Open Stage
Tickets: At the door, $5.00 or donation
Date: Friday, November 1st, 7:30PM - 10:00PM  (We are a part of Peterborough's monthly First Friday Celebration)
Location: Peterborough Unitarian Universalist Church, 25 Main Street, Peterborough
Sign Up Times: Open mic acts show up between 7:00PM-7:30PM and sign-up at entrance for a performance slot, or email as a sign-up by contacting.jackkidmusic@gmail.com  First three callers are guaranteed slots. All others sign up in person.  
Open Mic begins at 7:30
House sound provided,piano available
Postponed
The social Justice Committee announces the postponement of their soup and bread book discussion originally planned for Sunday Nov. 3rd to a later date in January. They would like to encourage any people wishing to participate to get a copy of "The New Jim Crow" by Michelle Alexander from their library or borrow the copy left in the church office.
Notice
Semi-Annual Meeting
Sunday, November 17th, 2013, in the Parish Hall following the morning service
Childcare will be available in the Sunday School rooms
Agenda
1.     Call to order
2.     Property
-   Boiler replacement
-   Kitchen update
3.     Finances
-      Current budget
-      Fall call (canvass supplement)
4.     Motion to adjourn
Harvest Dinner-November 24 after church service
The Harvest Dinner is underway!  So far we have a turkey purchaser: Bryan Field
Turkey chefs: Peter and Ann Harrison
Gravy maker: Mick Induni
We need:
Donations of potatoes
Mashed potato makers
Set-up crew
Clean-up Crew
and of course everyone to bring a potluck dish to share.  Please contact me in the office if you would like to help create this fun yearly event.  For some, this may be their ONLY Thanksgiving dinner.  Let's make it fun and delicious!  We'll start taking donations for the turkeys immediately. You can find a box for donations in the Parish Hall.
New Women's Group
The next new PUUC women's group meeting will be November 7th 5:30-7:30 PM. We plan to spend some time just getting to know one another so talking informally for the most part. It is open to any women of the church.  So come anytime you can. A topic for some of next time is: What do you do just for yourself? 
You may contact Elsa Voelcker if you have any questions by phone 588-6336 or email.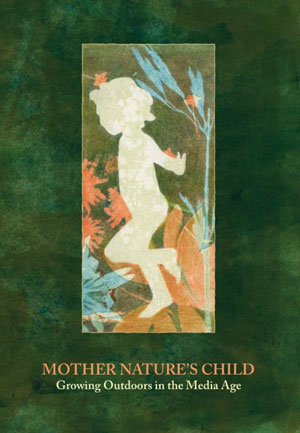 Film Nov 8th-Mother Nature's Child
The Cornucopia Project and the Harris Center for Conservation Education are hosting a screening of Mother Nature's Child, Growing Outdoors in the Media Age on Friday, November 8th.  The screening will be held at the Peterborough Unitarian Church from 7 to 8:30 p.m. and is sponsored by the PUUC Social Justice Committee.

Mother Nature's Child explores explores nature's powerful role in children's health and development through the experience of toddlers, children in middle childhood and adolescents. The film marks a moment in time when a living generation can still recall childhoods of free play outdoors; this will not be true for most children growing up today. The effects of "nature deficit disorder" are now being noted across the country in epidemics of child obesity, attention disorders, and depression.

The screening is free to the public, however, donations will be accepted at the door.  Please contact the Cornucopia Project at 784-5069 for further information.
Veteran's Day
The church office will be closed on Monday November 11, Veteran's Day, and also Thursday November 28 and Friday November 29 for Thanksgiving. 
John Morison Service
The memorial service and reception for John Morison will be at the church on Sunday, December 1, 2pm. 
Organ and Choir concert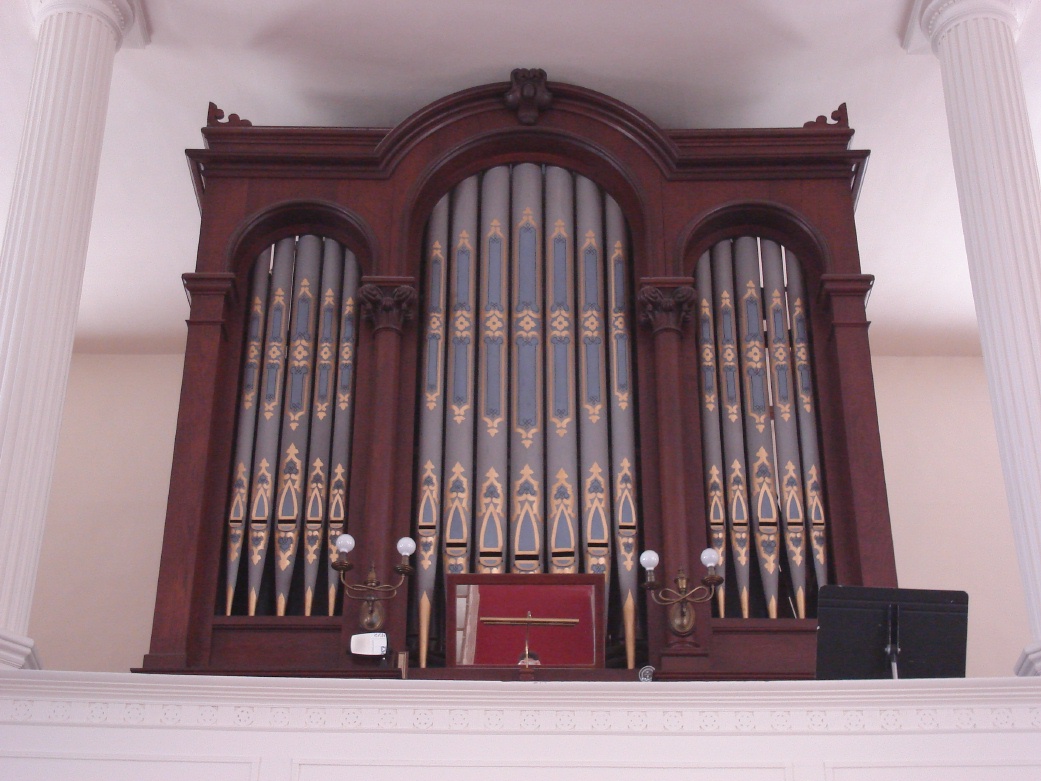 The Peterborough Chamber Choir, directed by David Vernier, and organist Jeffrey Fuller of All Saints Church will be performing together in a concert at the Peterborough Unitarian Church on November 17 at 4pm. Also performing will be soprano Katherine Galvin-Maddelena of Peterborough.
The concert will include pieces for soprano, choir, and organ, selected from G.F. Handel's ode "L'Allegro, il Penseroso ed il Moderato", a theatrical work that was among the composer's most popular during his lifetime, and contains several of his finest arias balanced with typically lovely choral sections. Also on the program will be several works for solo organ—featuring the Peterborough Unitarian Church's outstanding restored Hook tracker organ—and pieces for choir, including a cappella works by Palestrina and Byrd, and Brahms' "Geistlisches Lied" for choir and organ.
Suggested donation of $12 adults and $6 students will benefit the Unitarian Church. For more information, contact Maria Belva at 603-924-2055.
The Peterborough Unitarian Church is Handicap Accessible through the church parking lot door.
Community
The Unitarian Universalist Church of Manchester (UUCM) Library announces that it will be hosting a Book Fair at the Holiday Faire on November 23rd. The book sale will be held in the Church at 669 Union Street, Manchester, from 9 AM to 3 PM.
The sale is being held in co-operation with the Unitarian Universalist Bookstore on Beacon Street in Boston. There will be over 100 titles available, both Adult and Children's from Skinner House and Beacon Press publishers. 
Adult titles include Fiction, Poetry, History, Spirituality, Theology, Family Values and much more. Children's titles are for all ages including Activity Books, Picture Books and Reading Books. 
Net proceeds will benefit the missions of the Church. 
For more information, contact library@uumanchester.org, or call the Church at 603.625.6854.
Van for Sale: 1999 Honda Odyssey, 216K miles, one owner, well-maintained. Just passed inspection and has snow tires on. Extra set of all-season radials included. Asking $2500.  Call Anne at 924-9057
Destiny Africa Art Auction
 As many of you know Destiny Africa Children's Choir returned to the US this year.  They arrived Sept 11th and will be returning to Uganda December 17th.  While here in NH they had the opportunity to work with a local artist to create some amazing masterpieces. Susan is an incredibly talented woman who loves children and has a HUGE heart for Africa.  So when she heard the kids where here she asked if she could host them for a day and share with them her love of art. The choir arrived and soon the colors where flying!  The children learned many techniques while creating the paintings and their task was to paint what brings them joy. Susan had each child sign the back of the painting as the under painter.  She then consulted with each child and discussed what they wanted the finished product to look like.  Susan took the paintings and added a little color and movement to the paintings and then professionally sealed each canvas.  A beautiful collaboration! Here are the finished products.http://wwwsannasartmind.blogspot.com
Each painting will be auctioned off with 100% of the proceeds to benefit the Kampala Children's Centrehttp://www.kampalachildren.org/. 
If you are interested in bidding on any of the paintings listed or if you are interested in one of the paintings being auctioned off this weekend in CT please e-mail Susan and provide her with your bid amount.  Starting bid is $50.00, e-mail her at artage@yahoo.com.  In the subject line put Bid for Destiny Africa Art.  Include your highest bid amount, name and contact information. 
Thank you for partnering with us to transform the lives of others!
 Melissa Stewart
---
If you wait until you can do everything for everybody, instead of something for somebody, you'll end up not doing nothing for nobody.   - Malcom Bane -
---
Happy Halloween! It's my favorite holiday of the year!  Be loyal to peace, justice and the social good.  Vanessa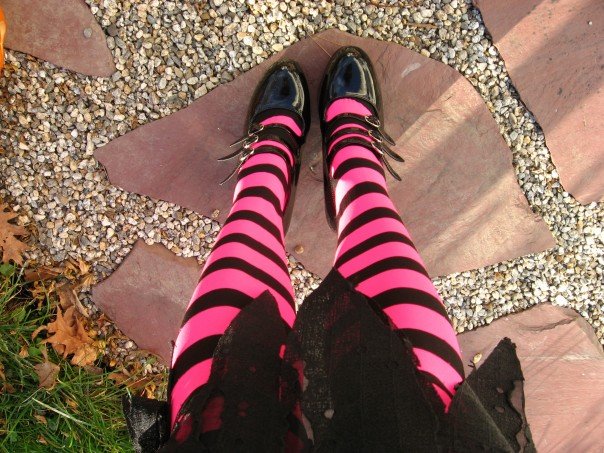 My Office Hours:
Monday and Thursday 7:30 to 4:30, Tuesday 7:30 – 10:30 am. 
Times you can find someone in the church office
Monday 8:00 to 4:30
Tuesday 7:30 – 10:30 am 
Wednesday 9:00 – 3:30 pm
Thursday 8:00 – 4:30
Friday it's often a very empty place….