Thoughtful tidbits for every week.  You know…to keep up your spiritual blood sugar.
The heart of the giver makes the gift dear and precious. - Martin Luther King, Jr. -
---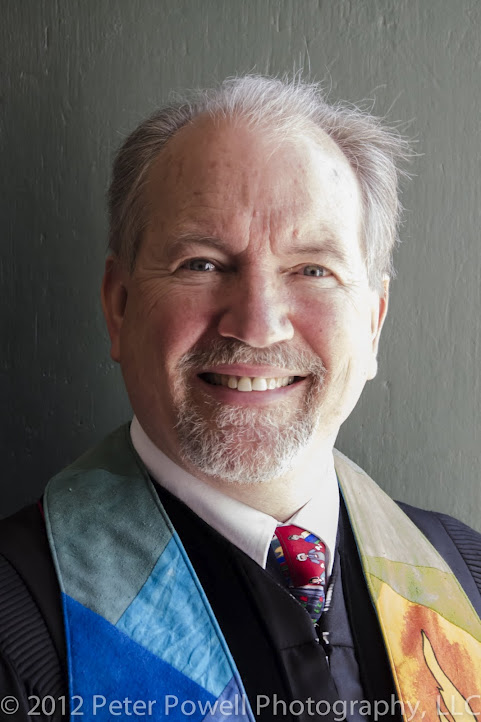 From David Robins
"In the church of 80% Sincerity, everyone has come to understand that unconditional love is a reality, but with a shelf life of about eight to ten seconds. Instead of beating yourself up because you only feel it fleetingly, you should savor those moments when it appears." Anne Lamott
Sarah Sherburne had a total knee replacement at Concord Hospital on July 2nd.  
Good wishes to her throughout her recovery.
Director of Religious Education—Keene Unitarian Universalist Church
The Keene Unitarian Universalist Church of Keene, NH is seeking a Director of Religious Education to join our staff. This fifteen hour per week position is not for the retiring type. Our church is growing, the congregation is energized, the minister is creative and everyone is motivated to build the best Religious Education program for our children. Interested applicants should send a cover letter, resume and any other materials that would forward your candidacy to our minister, The Reverend Michael F. Hall at rev.michaelkuuc1824@gmail.com . Deadline for applications is July 22.
BBQ & Blues Report
Thanks to everyone who attended BBQ & Blues last month. From a fundraising perspective, it did well--bringing in about $750. From a culinary perspective, it was a fabulous success! Also thanks to everyone who pitched in to help. The BBQ & Blues crew is taking a hiatus next year and plans to bring the event back in the fall of 2014. Stay tuned.
Monadnock Summer Lyceum
The Lyceum is hot!  Good stuff going on.  Go to http://www.monadnocklyceum.org/ for more information.
Jul 21   Andrew Bacevich    Cheap Grace and the American Way of War 
Jul 28  Gary Kowalski Celebrating Our Kinship with All Creation 
Aug 4  August Watters with Audie Blaylock and Redline   Bluegrass: Celebrating an American Musical Art 
Aug 11  MacDowell Day  NO LYCEUM 
Aug 18  Judy Wicks   Good Morning, Beautiful Business: The Unexpected Journey of an Activist Entrepreneur and Local-Economy Pioneer 
Aug 25  Susan Snively  JUMBO AND LITTLE PHIL: Emily Dickinson's Romance with Otis Phillips Lord 
Community
Keeping Cool in the Summer Heat-PSNH Press Release
Energy Demand Rises as Temperatures Soar
MANCHESTER, N.H., July 15, 2013 - The state's all-time record peak energy demand of 2,248 megawatts, set during an August 2006 heat wave, may be in jeopardy this week. Demand for energy is expected to soar as New Hampshire and the region cope with an expected heat wave. Public Service of New Hampshire is prepared to meet that demand, but is also offering tips on moderating personal energy consumption while still staying cool.
Cool Tips - what you can do right away to keep energy use down now and throughout the summer:
Keeping the heat out and the cool in - Sunlight shining in windows adds unwanted summer heat to homes, making it harder to keep indoor air cool. Using blinds, shades or drapes to block the sun can help. And, even without air conditioning, most homes will stay cooler if the windows are closed during the hottest part of the day. Simply close them early and open them again when the outside temperature drops. (Vanessa's note: This really works!!!)
Air conditioners work best in the shade - If possible, keep room air conditioners out of the sun. They run much more efficiently when kept cool. Installing one in a north-facing window is usually ideal. If you are shopping for an air conditioner, look for the Energy Star label to ensure the unit is energy efficient.
Raising the temperature lowers the bill - Keeping air conditioner thermostats set at a moderate temperature saves energy and money. Because air conditioners also remove humidity from the air, they'll help keep you cool even with a higher temperature setting.
It's a great time to cook outside - Cooking indoors will heat your home, cooking outdoors won't.
Today's gas grills are more than just a way to cook traditional summertime favorites - they make great ovens, too. A closed lid and a properly adjusted temperature can result in a perfectly cooked meal. Many grill manufacturers even list the optimal settings and provide easy recipes right in the owner's manual.
Fridges and freezers are big-time energy users - To make the most of your energy dollars, be sure to vacuum their coils regularly, close their doors quickly and keep them well-stocked. Using jugs of water is a perfect low-cost option to fill empty space. Old refrigerators and freezers typically use three times more electricity than today's energy-efficient models. If that extra fridge or freezer in the basement isn't really needed, consider unplugging it for extra savings.
Conserving energy - It's always best to shut lighting and appliances off when not needed.  Incandescent lights, when on, add heat to your home.  Turning lights off when they are not needed will help keep your home cooler.
In addition to these tips, be sure to consider the various energy saving lighting and other products that are available for purchase through the PSNH online catalog at http://catalog.nhsaves.com/ 
Andy's Summer Theater
Becket  Gourlay is in this production!  See times and information below.
Love what you do and do what you love.   - Ray Bradbury -
Hello everyone. I'm back. Did you miss me?  I realized that although I needed some time away, I missed being here at work, too.  It's nice to be back….everything in its place, chugging along in my routine and seeing some of your faces and smiles as you pop into the office.  We grace each other in the most ordinary ways, but it's grace, nonetheless.
Be loyal to peace, justice and the social good.  Vanessa