Thoughtful tidbits for every week.  You know…to keep up your spiritual blood sugar.
---
The fact is that we human beings speak the same language. And the language that we speak is the language of storytelling.

- Harold Scheub -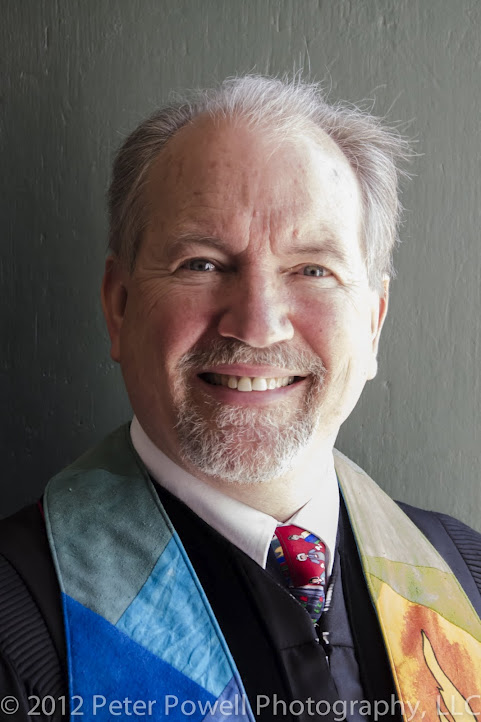 From David Robins
Congratulations to Michael Stockwell and Stepahnie Batchelet, parents of a new baby boy, Birch Batchelet Stockwell.
"While wandering down the road of life, it helps to look for something more meaningful than oneself. Some find it in religion. Some find it in relationships. I find it by keeping my eyes open. I see the stars when I look up and the soil when I look down, where the microorganisms live that keep everything going. And as far as I am concerned, this can be personified by Gaia." Elizabeth Thomas, A Million Years with You: A Memoir of Life Observed.
Community Supper Help Needed
Loraine Fischer has been a loyal volunteer for years at the Community Supper doing setup between 2:30 and 3:30 PM. She continues to play this role now, under more difficult circumstances, after her move to Summerhill. She deserves our appreciation, but she deserves more. She deserves the regular, committed support of another volunteer who will be there when she is and will handle the taking down of chairs from the tables which she can no longer do. Yes, summer is a busy time for travel and vacations, but can someone step up to help Loraine? Please contact Peter Powell at 603-759-0084 if you can help some or all of the time.
Buddhist Meditation
Come join the Buddhist Meditation Group this Thursday, June 27th, at 7 pm!  This will be our LAST meeting until the second Thursday of September.  Following an hour of silent meditation (both walking and sitting), there will be refreshments then a discussion of Chapter 7 "Visualization" and Chapter 8 "Body, Speech, and Mind" of the book Journey without Goal by Chogyam Trungpa Rinpoche.  Reading the chapter beforehand is not necessary.  Meditation instruction is available for those who wish it.  All are welcome.  NOTE:  We meet in the stage area at the back of the Parish Hall.  The Parish Hall itself is dark, so be sure to come to the back door next to the Kitchen in order to find us!
Music Soiree
Hi all, come join us for a fun Music Soirée, June 28, and every 4th Friday of the month.  This is a chance for musicians to get together and read music, just for fun.  If you have music on the shelf you would like to share with others bring it with you.  We have music to share if you don't bring your own.  Please join us.

Thanks, Mary
A Big Thanks
Thank you to the great group who appeared Sunday morning with brooms, buckets, vacuums and more. Everyone worked until the noon hour approached, some longer, vacuuming pews, window ledges, floors, and scrubbing the upstairs bathroom and much of the Parish Hall.
The Membership Committee is very grateful. Yesterday, Peggy Cappy, in front of a teacher training class she's working with this week at the church, thanked the volunteers for making the Parish Hall look so great. The group hardily applauded, a very heartwarming gesture.
Monadnock Summer Lyceum
The 2013 Summer Lyceum begins on June 30th!  See the lineup below. It's meant to inform, engage, inspire.  We hope you'll join us. Go to http://www.monadnocklyceum.org/ for more information.
Jun 30   Dr. Martin Makary   The Future of Healthcare 
Jul 7     Gar Alperovitz     Is There an America Beyond Capitalism? 
Jul 14    Margot Adler       Every society creates the vampire it needs: Vampires, Morality and the Fate of the Planet 
Jul 21   Andrew Bacevich    Cheap Grace and the American Way of War 
Jul 28  Gary KowalskiCelebrating Our Kinship with All Creation 
Aug 4  August Watters with Audie Blaylock and Redline   Bluegrass: Celebrating an American Musical Art 
Aug 11  MacDowell Day  NO LYCEUM 
Aug 18  Judy Wicks   Good Morning, Beautiful Business: The Unexpected Journey of an Activist Entrepreneur and Local-Economy Pioneer 
Aug 25  Susan Snively  JUMBO AND LITTLE PHIL: Emily Dickinson's Romance with Otis Phillips Lord 
There are no greater treasures than the highest human qualities such as compassion, courage and hope. Not even tragic accident or disaster can destroy such treasures of the heart.   - Daisaku Ikeda -
---
Ok, this could be one of the smallest Weekly Bits yet. I hope everyone out there is enjoying their summer.  Don't forget tonight is the weekly Community supper just like always! We serve up spaghetti with all the fixins (complete with locally grown greens from Otter Brook Farm) every Wednesday, no matter the weather.  Please consider coming and helping out.  It will feed your belly and your soul at the same time.  Now that's a delicious deal-ie-o.
Be loyal to peace, justice and the social good.  Vanessa