Thoughtful tidbits for every week.  You know…to keep up your spiritual blood sugar.
------------------------------------------
Leave the door open to the unknown, the door into the dark. That's where the most important things come from, where you yourself came from, and where you will go.    - Rebecca Solnit -
------------------------------------------
This Sunday
Sermon: Faith, Hope, Reconciliation,  Rev. Olivia Holmes
Greeters:  Marsha & Ed Morrow
Community Hour: Jenny & Tony Brinsdon
Flowers:  Jill Shaffer Hammond in memory of her parents Carolyn and Larry Shaffer.
Social Justice Meeting 11:30 on the stage.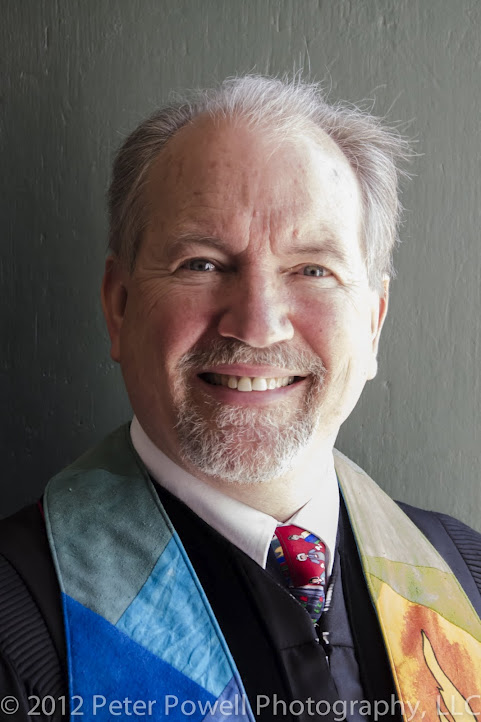 David is gone this week at a UUMA conference and will be back on Monday, April 15th. 
Buddhist Meditation-tonight
Come join the Buddhist Meditation Group tonight, April 11, at 7 pm.  Following an hour of silent meditation (both walking and sitting), there will be refreshments then a discussion of the Introduction to the book Journey without Goal by Chogyam Trungpa Rinpoche.  Reading the chapter beforehand is not necessary.  Meditation instruction is available for those who wish it.  All are welcome.
Membership
The membership committee is looking for volunteers willing to greet visitors coming into the sanctuary at the beginning of church on Sundays.  Contact Mary Heafy, Rhonda Barkley, or Tom Badgely.
Welcoming Congregation
Stay after the service on  Sunday, April 21 for a final Social Justice Committee Soup and Bread lunch at which we will have a discussion regarding the programs this year and what more the group would like to have/do in the future.  All are welcome.
Tip# 3 for Being Welcoming
Guests in our congregations may already feel as if they "stand out." Sometimes that can be an uncomfortable feeling, made more so by having done what you were asked to do (take a red mug so we can greet you more warmly at our coffee hour) only to stand alone and be ignored as members greet one another and conduct church business.  Make a point to look for those holding red mugs and go over and greet them.  "Hello.  I am so glad you came today!"
Slides and Sides-April 12-tomorrow night!
Bonjour ! Vendredi, le 12 avril, nous aurons un diner & les photographs d'une voyage dans une peniche sur la Seine  a 6 heures !
Or, Hi - on Friday April 12 please join us for Sides and Slides - A trip on the River Seine in France on a barge at 6 pm. Hosted by John Richards.
As always, please remember to bring a potluck dish, your own plate, utensils, and a cup since NO ONE wants to stay and wash all those dishes.  You can washy-washy your own!
Community supper
The supper remains very popular and we have been averaging around 95 meals the last few weeks.  We could use additional baked goods for dessert.  Non gooey, finger food desserts are great: brownies, spice squares, chocolate squares with iced topping, etc.   If you are able to contribute please bring a baking tray/pan of your dessert to the kitchen any Wed. before 5pm.  We will divide it up for individual servings and return your tray/pan.
You are also welcome to join the community for a meal.  Dinner is served at 5:30pm.
Call Greg Scerbinski with questions – 924.7461
Pledges
We'd like to wrap up our stewardship/pledge campaign.  Please return your outstanding pledge cards to the office.  Or, put them in an envelope and return in the collection basket on Sunday.
You may also complete a form to indicate the amount of your pledge online: www.uupeterborough.org 
Thanks to all for your continuing support of the church's ministry and programs.
Spring Cleaning Time!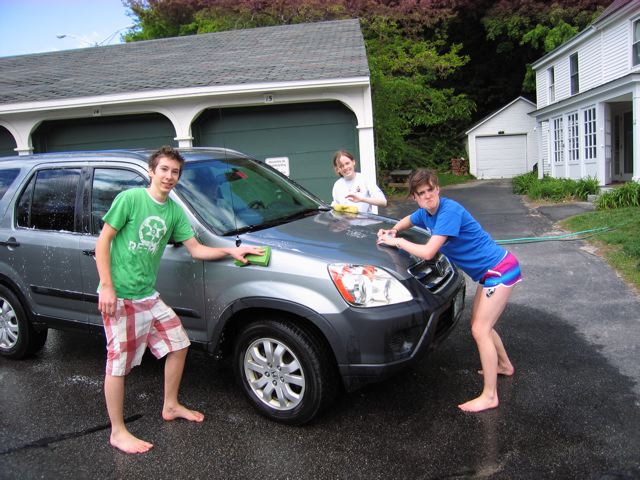 The Youth Group will be running a car wash on  Saturday, April 20, from 9 - 12. Drive on down and get your car or truck spiffed up. By donation; proceeds will go to Free the Children. Call/e-mail Laura Gourlay for details at 924-6443 or lkgourlay@gmail.com. If the weather is inclement, this event will be postponed.
Community
Spelling Bee
Is anyone interested in putting together another team for the River Center's Spelling Bee?  If so, contact Janet Reilly at 924-0024.
Cornucopia Project Community Potluck
The Cornucopia Project is happy to announce a potluck to celebrate the Community Garden at 
the Community Center on  April 19 at 5:30 pm. The community has come together in a special way, and this garden supports the food pantry, run by volunteers, kids, and community members. Let's celebrate the return of spring and planting season by enjoying a meal together! If you are a financial supporter or volunteer, then you get to be treated and don't have to bring a side dish. 
Nubanusit Neighborhood & Farm
Spring Yard Sale
(Multi-family)
Saturday, April 20th, 8 am - 2 pm  (rain date April 21st)
Clothing, Sporting Goods, Kitchen Stuff,
Home Decor, Toys, Kid Gear, Books,
Furniture, Small Appliances,
And much more . . .
Enjoy delicious home-baked goods while you shop!
--------------------------------------
 The only thing that makes life possible is permanent, intolerable uncertainty: not knowing what comes next.    - Ursula Le Guin -
--------------------------------------
One of the highlights of my week was going to Otter Brook Farm with the Coming of Age kids and Susie. I wish I had a picture to show you, but in the future I'll make sure to get one so that you can see just how much fun these kids are having at the farm. Who knew that work could be so fun?  These kids make it a blast and we have had our second harvest of salad greens that the kids planted back in January in our salad at the Community Supper. Why? Because our UU kids are so swell!  They're the tastiest bowl of greens, since they were planted by our kids.  What a gift.
Be loyal to peace, justice and the social good.  Vanessa
(You can tell this one was taken a while back…with my little cuties)  They're still cute, just not so little.