Thoughtful tidbits for every week.  You know…to keep up your spiritual blood sugar.
We do not need magic to transform our world. We carry all of the power we need inside ourselves already.    - J.K. Rowling -
This Sunday
Sermon: Jane Addams, Rev. David Robins
Community Hour: Morgaine & Catharine O'Connor & Vanessa Amsbury-Bonilla
Greeters: Sydney Wilson Smith and volunteer!!!!????
Will someone please help Sydney with greeting this Sunday?  Please email me to sign up.
Flowers:  The flowers are given by Sarah Franklin in memory of her parents Jody and Henry Franklin.
Membership Committee meets this Sunday, March 3, at 11:45 a.m., in the Sanctuary.
From David
When I visited Rivermead for my monthly lunch and worship, I was saddened to learn of the death of Mimi Karger. She was not a member of PUUC, but I had visited her at Rivermead on several occasions.
PUUC Bequests History Corner
In 1955, Alice Carll, for whom the Carll House is named, composed a detailing of bequests to PUUC. This list was updated in 2007 by Thelma Clark, Arlene Dart and David Van Strien, and published in a booklet by George and Loretta Sterling.....titled "From Generation to Generation." The cover is a drawing by Richard Johnson of the PUUC front door.
There are a few copies in the office and more can be created at your request. Here is a sample:
William L. Young bequest---Born in Wintersport, Maine, Sept. 21, 1900. He came to live in Sharon and was co-founder of the Sharon Arts Center. Before coming here he was head of the vocational Guidance Dept. in Brookline, and also an investment banker. At the time of his death he was associate professor of sociology at Keene State. He was a philanthropist who aided many local and state projects. He was a member and former president of PUUC. He passed away on August 24, 1954.
The book, The New Jim Crow is the topic of the non-fiction book club meeting Monday March 11, 2:30pm in the Carll House. 
 
You can buy a copy of the book from David Robins for $20. Copies of the book are in Carll House.  If you would like to have an evening or Sunday afternoon book discussion, please tell David Robins. 
Buddhist Meditation-Tonight
Come join the Buddhist Meditation Group tonight Thursday, February 28th, at 7 pm!  Following an hour of silent meditation (both walking and sitting), there will be a discussion of chapter 12 "Putting It Together" from Tsoknyi Rinpoche's book "Open Heart, Open Mind".  Reading the chapter beforehand is not necessary.  Meditation instruction is available for those who wish it.  All are welcome.
Mindful Mondays/ Non-violent Communication Introduction
Following the book by Marshall Rosenberg, this is an introduction to a way of communicating that leads us to give from the heart. In observing without judgment and sensing our feelings and needs, we are able to make requests that bring stronger connections to others, may they be our children, partners, or acquaintances. We will meet for three consecutive Mondays, March 11, 18, and 25, from 11:30-12:30. Led by Sarah Franklin. Please call the office to sign up (924-6245).
Parish Hall Open Stage, Friday, March 1st at 7:30 pm-tomorrow
Featuring Ken Hasselbrack, Singer of Irish Ballads

Parish Hall Open Stage salutes the Irish on Friday, March 1st with Ken Hasselbrack, a singer and guitarist who knows many traditional and contemporary Irish ballads. Many Parish Hall audience "regulars" will recall Ken's smooth voice and excellent fingerstyle picking from previous shows. Ken Hasselbrack's performs wonderful renditions of The Patriot Game and the truly beautiful Caledonia by Dougie MacLean. Be sure to hear Ken and all the other talented open stage artists who perform at Parish Hall and don't forget to wear the green.
Property Committee Walk Through
The Property Committee will conduct a walk through inspection of the church buildings on Sunday March 3, 2013 at 9:15 AM to start at the main front doors. The purpose is to identify areas that require intervention either to correct incipient safety hazards or require renewed efforts to maintain high standards of cleanliness and/or aesthetics. Fresh eyes help. Please consider joining this tour.   Property Committee
Social Justice Committee
Are you reading The New Jim Crow by Michelle Alexander?  Just the first chapter is worth the read.  The film group is presenting a short film, actually a NOW documentary, next Thursday, March 7th at 7 in the Parish Hall.  We're hoping those who've read some or all of the book can be there to add to the discussion.  Even if you haven't read the book, read on....
Prisons for Profit will be shown in the Parish Hall next Thursday at 7 pm. The movie will lay the groundwork for  a closer examination about what's happening here in New Hampshire. 
1.   Our government agencies are considering bids from four private companies to manage the state's prison system.
2.    Our House of Representatives has introduced HR443 to prohibit the use of private companies to manage our prison system. 
The USA has the greatest  number of prisoners in the world!  We're #1!   In 30 years, our prison population has increased from 300,000 to over 2,000,000!  719 Americans out of 100,000 are in jail, many, in other states in for-profit prisons.  Our taxes pay $129/day to keep a person incarcerated.  That's a lot of cash;  is it well invested?  Is it making us safer? Are prisoners being humanely treated?   Are they coming out of prison better prepared to live responsibly?  Let us be informed.
Chili Cookoff Comes Roaring Back 
When: Friday, March 8, 2013 at 6 p.m.
Why:  Annual Chili Cook-Off/Youth Group Game Night
Who: Open to all chefs, chili eaters, and game enthusiasts
The annual chili cook off has been rescheduled to March 8. It is a great time to taste a variety of chilis, vote for your favorites and then eat a bowl of your choice and enjoy good company and fun conversation. The cook-off will take place in the dining room. Then head upstairs to the Parish Hall for fun and games. Chili eaters will be charged $5 for a spoon and ballot. Chili contributors vote free. Prizes awarded for spiciest chili, best chili name and best overall.
Congregation Meeting on March 10:  Quarterly Budget Update
Following Community Hour, we will hold a brief meeting to give interested members and friends an update of the church's financial status three-quarters of the way through our fiscal year.  There will be handouts, no Power Point. 
Canvas kickoff party!
Get ready for some fun! Our annual Canvass kickoff party will be held on Saturday March 16th starting with drinks and appetizers at 5.30pm in the Parish hall, followed by a pot luck supper at 6.30-7 30 pm. in the dining room.
If your last name begins with A thru H please bring an entree to share
                                                    I-M a salad 
                                                    N-P bread
                                                    Q-Z dessert
Everyone is welcome and encouraged to attend!  Entertainment, great company and, as usual, fabulous food!  Don't miss it!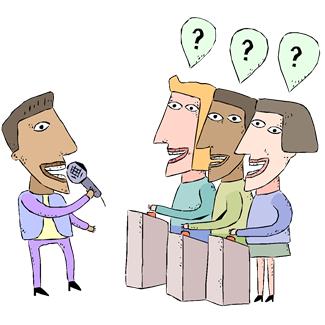 Would you like to be on a team, answering questions at the Kickoff party? Does anyone want to join Joy Flemming on her team? We are assembling two three-person teams, who will compete in a PUUC Jeopardy game. Rob Eichler is our Game Show Host, Vanessa is our 'Vanna White' and the questions will be all about the church, plus one crazy random mixed up category  just for fun.  Winning team gets a prize!  Contact Vanessa at the office to sign up.
Perk up your curious ears and rejoicing heart! The Sunday Service on March 17th is dedicated to sharing the experience of devotional Indian music or Kirtan.  Led by our own UU, in-house, kirtan band, Manasaa, we will learn about the roots of Bhakti Yoga (the path of love) and experience the mantras first hand as we combine voices to elevate our souls!  This is a perfect opportunity to invite your friends to a genuine UU intercultural event!
Mark your calendars! Circle Suppers will take place on Friday evening, April 5th, Saturday, April 6th, and Sunday afternoon, April 7th.  For newcomers and those who haven't yet attended one, a Circle Supper is a potluck that takes place at members' homes (Friends are welcome to be hosts, too!).
An intergenerational event, Circle Suppers offer the opportunity to socialize outside of church, to share a meal, and to get better acquainted with other PUUC members and friends.
Sign-up sheets will be available on Sunday during the community hour.
NNED-UUA 
Environmental Conference:  Beyond Business as Usual
On April 27, 2013, UU's and friends gather in Concord, NH for an Environmental Conference.  It is an important time to be re-inspired, to think together, and to deepen our work for sustainable living.  Check out the conference here: NNED-UUA Environmental Conference 2013
Community
Moving Party at 263 MacDowell Rd. at 9:30am this Saturday. We'll have a U-haul to fill up, bagels and coffee to share and a great opportunity to get a good upperbody workout! 
Second thing is we are desperately looking for a home for our beloved cat, Bobcat who we can not take to our new home He is 4-5 years old, a lap cat who loves to tag along on walks and amuses us by climbing into funny places. He coexists peacefully with dogs and tolerates handling by children. He is an all around wonderful cat and we want to find a loving home for him where he can continue to live as an indoor/outdoor cat.

Thanks so much!
Enjoy this winter wonderland we live in!!
Claudia
Magical things happen in the studios at MoCo Arts… Our students would love to perform to a full audience for our upcoming shows, Time to Dance and What A Knight!
BUTTON UP NEW HAMPSHIRE-Free and open to the public
Wednesday, March 6 6:30 - 8:00pm at the Peterborough Public Library, 2 Concord St
·         Learn how to save money in your home
·         Gain a better understanding of Building Science
·         Learn tips for Do-It-Yourself energy saving projects
·         Take part in the Home Performance with Energy Star program
PAREI in conjunction with the Monadnock Energy Resources Initiative (MERI) and The River Center will hold a "Button Up NH" weatherization workshop presented by BPI (Building Performance Institute) certified energy professional.
Button Up NH is a workshop where participants will learn:
Basic building science concepts and learn how to undertake basic air sealing, insulation, and conservation measures to reduce fuel and electricity use
How to sign up for Home Performance with Energy Star (HPwES) – a program that provides financial incentives and technical expertise to assist homeowners with buttoning up their homes
HPwES program is run through Public Service of New Hampshire (PSNH) and New Hampshire Electric Co-op (NHEC)
Button Up NH workshops are free and open to the public.  For more information on registration, dates and locations of Button Up NH workshops contact Zak Brohinsky, zak@plymouthenergy.orgor call PAREI at 536-5030 for an upcoming schedule.
An invitation to our monthly Open House at Nubanusit Neighborhood and Farm. Come for a free tour Sunday March 3 from 2-4pm. We are a cohousing community with ages newborn to 85. We have a few homes left for sale, all green built to LEED platinum standards. We use wood pellet boilers to provide heat and hot water to the entire neighborhood. Our homes are individually owned as condominiums, but we work cooperatively to share 100 acres of woods, farm land, a pond and river front. It's an old fashioned neighborhood of sharing and cooperation where children run and play together.  Come see what we are all about.
Healing Gifts of the Andes: The Energy Body and the Bands of Power
Wednesday, March 13, 6:30 PM-rescheduled from February 27- (and monthly on the fourth Wednesday) in the Johnson Room (in the office building behind the church) of the Peterborough Unitarian Universalist church.
A full, rich and fearless life . . .

This is what we're given by our Creator.  We've been given this experience, and to do anything less than fully participate would be to refuse the very purpose of our souls.
Yet . . .
Because this life on Earth brings us both happiness and struggle, we learn to avoid patterns that bring us pain.  Sometimes this is good, yet sometimes, as we grow, our fears and the resulting shields prevent us from engaging fully with the experience of life itself.
We are made from the elements. We ARE the Earth, Water, Air, Fire and even the light of Spirit.

 Sometimes we forget this, even at deepest subconscious levels.  Then, the ego takes over and keeps us marching in line, repeating patterns that have become relatively comfortable -- yet limit our experience of life. The Bands of Power restore that memory of our natural makeup.  These energetic belts reconnect us to the elements we have in common with all that we encounter.  They allow us to transmute energies rather than block them -- and in so doing restore our instincts. We begin to live fearlessly, FEELING again.

You'll receive the bands of power, and also take part in an exercise designed for you to experience your luminous body and assist you in maintaining its light.  

Last month, we worked with the Rite of the Healer, and those who did not attend that ceremony will have the opportunity to receive that rite as well.
Your contribution ($10-$20 sliding scale) will help to sustain these gatherings, and the energy exchange will serve as a powerful symbol of your intention.
Ed Liebfried and Beverly Beane have been working with Andean healing and spiritual traditions for the past 10 years, and have trained with Peruvian masters in the Q'ero tradition as well as with the Four Winds Society.  They returned to their native New England in 2011 from Oregon, where they had been members of the Unity Church of Beaverton, run a small healing center and developed their Andean practices.  Ed also leads sacred journeys to the Peruvian Andes, where participants experience traditional ceremonies and healing rituals with Q'ero masters.  They look forward to bringing their Peruvian teachers to this area as well. For more info, please contact Ed at 971-344-8730 (cell) or ed [dot] liebfried [at]gmail [dot] com
----------------------------------------------
 It is only with the heart that one can see rightly. What is essential is invisible to the eye.

- Antoine de Saint-Exupery -
Well, it's been pretty quiet in the office this week, just my Casey gal pal and me. We've braved the slush, ice, snow, rain, and other blessings that the winter gods like to drop on our heads.
Dreaming of crocuses….and snowdrops, daffodils, and tulips….and the color GREEN!!!!! My favorite.
Be loyal to peace, justice and the social good.   
Vanessa