Thoughtful tidbits for every week.  You know…to keep up your spiritual blood sugar.
You often say, "I would give, but only to the deserving." The trees in your orchard say not so, nor the flocks in your pasture. They give that they may live, for to withhold is to perish.

- Kahlil Gibran -
This Sunday
Sermon: Vibrant Community   Sarah Franklin
Community Hour: Bryan and Linda Field
Flowers:  Susy Mansfield in memory of her grandmother Elisabeth Sieck Haertel.
After service, please join us for valentine card making and a chocolate fountain.
Please support PUUC and come to our fundraiser this Saturday! This event is sponsored by the Music Committee.
Earth shaking concert
Saturday, February 16th 7:30pm
TWO BIG ACTS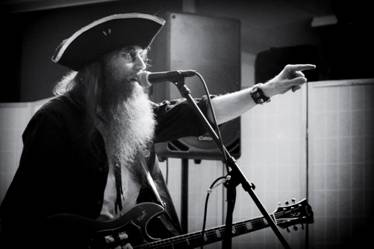 Jonee Earthquake!
The name says it all when you hear and see him perform.
Solo acoustic and rock roots that some describe as a blend of folk/rockabilly/surf/and pirate punk.
Yes, he's dressed like a pirate and he'll steal your senses on quite an unusual solo cruise!
BIG PAWS
 Original songs, dance tunes, ballads, and music old & new, from environmental epics
to tongue-in-cheek send-ups of broken-hearted blues, Big Paws presents stories, characters, and wily wordplay with a wide variety of instruments and arrangements. Be ready to sing & stomp along with the band!
$10 Adults and $5 students
At the Door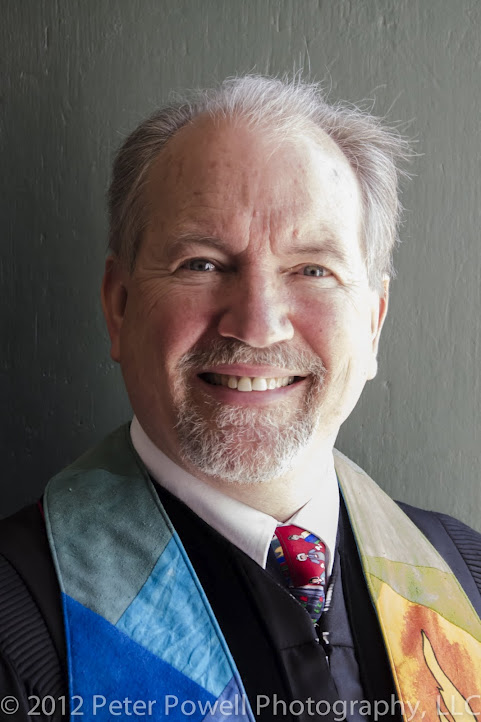 From David
We were saddened to hear of the death of Sally Maynard, on Thursday February 7, at Rivermead. Sally grew up a UU in Keene, graduated from Smith, and was the first woman trustee of Dartmouth College. Her memorial service is planned for Saturday, February 23, at the church.
"The root word of religion is religare, which means to 'bind back to the origin.' To recognize Mystery, we begin with the mysteries inherent in our own life. We bind the present to the past and explore our own origins for insight into the universal origin." Elizabeth Andrew.
Someone left me a little piece of paper with the title, "Good Readings" and a list of readings from the hymnal, signed by the letter "B". If you let me know who you are, it would be helpful. 
We are deeply relieved to know that Chuck Welch is alright. After stopping into the PUUC office on Wednesday, on his way up Summer Street, a 10 foot sheet of ice and snow slid off the church roof, onto Chuck and his car, shattering the front window of his car. He was able to drive the car home, from where he telephoned the PUUC office to say he was in shock, but uninjured.
Would you like to take on organizing people to vote for PUUC to receive  $500 in this monthly charitable give-away from Sanford Temperature Controls in Milford, NH?  It would probably involve writing up something about all the programs PUUC provides and how it enriches our community and then sending out a lot of e-mails so that we get a lot of votes.  Maybe someone who loves to be on a computer!  Check out Sanford online, or contact Char Russell James.
Craft Night
We will be having Craft Night this upcoming Monday at 7 pm at my house-20 Winter St.  Even though it's Catharine's birthday that day, I'm taking the day off to spend with her and to make her favorite-apple pie!  Which means apple pie for all you crafty gals.
Music Soirée, Friday, Feb. 22 7:30 pm

What is the Music Soirée all about?  It's about people getting together around music.  It is a social circle of music.  We discuss music and play.  It is not a critical environment, just a place to share the enjoyment of playing music and meeting people.

If you have music that you would like to play, please bring it.  Maybe it's that sonata you've been working on and haven't played it yet with piano.  This is the place to find what you're looking for.  Maybe you are shy about your playing or singing, come join us.  The experience will help you open up.  Maybe you practice and play alone and just want to try playing with others.  Come join us.  All we require is that you can read music.  If you don't bring music we've still got music to play.

Let's just play.
Property Committee Walk Through
The Property Committee will conduct a walk through inspection of the church buildings on Sunday March 3, 2013 at 9:15 AM to start at the main front doors. The purpose is to identify areas that require intervention either to correct incipient safety hazards or require renewed efforts to maintain high standards of cleanliness and/or aesthetics. Fresh eyes help. Please consider joining this tour.   Property Committee
Canvas kickoff party!
Get ready for some fun! Our annual Canvass kickoff party will be held on Saturday March 16th starting with drinks and appetizers at 5.30pm in the Parish hall , followed by a pot luck supper at 6.30-7 30 pm. in the dining room.
If your last name begins with A thru H please bring an entree to share
                                                    I-M a salad 
                                                    N-P bread
                                                    Q-Z dessert
Everyone is welcome and encouraged to attend!  Entertainment, great company and, as usual, fabulous food!  Don't miss it!
Community
DEMOCRACY FOR SALE?
Monday, February 18, 7 pm at the South Congregational Church, Concord-27 Pleasant Street, Concord
Africa Dispatch: The Continuing Struggle for Democratic Equality in South Africa and the United States
FREE AND OPEN TO THE PUBLIC-FIND OUT MORE-/RSVP: WWW.WACNH.ORG
603.314.7970 —COUNCIL@WACNH.ORG
Presented by: American Friends Service Committee NH Program,
New Hampshire Peace Action & World Affairs Council of NH
Daniel Weeks is past President of Americans for Campaign Reform in Concord and currently lives in South Africa. He has campaigned against big money in state and federal elections for over a decade, and has written and spoken
extensively on democracy issues in national media. Weeks studied political science and philosophy at Yale and Oxford, where he organized student anti-poverty and political reform campaigns. He is undertaking the "Poor(in)Democracy" project as a Safra Center for Ethics Fellow at Harvard University. He is also presently launching the Money and Politics Project for transparency and accountability in South Africa. He has written on poverty, politics, and race in South Africa and the US for the Union Leader, Concord Monitor, and the New York Times.
 
A Dance Concert 
By Monadnock Performing Arts Academy (MPAA) Live at Peterborough Players, Friday, March 29 @ 7:30 PM, Saturday, March 30 @ 2:00 PM and 7:30 PM. $15 ADMISSION. Come see the MPAA Company Dancers put on a show with dance pieces ranging from Hip-Hop to Ballet! Contact Ethan/Laura Gourlay to purchase tickets 924-6443 or lkgourlay@gmail.com.
---------------------------------------------------
It is the very pursuit of happiness that thwarts happiness. - Viktor Frankl
Happy Valentine's Day!!!  There are those who embrace Valentine's Day and I know there are those who don't. Neither of my kids are fans… I think to those who don't, who may actually deride it, it may be a reminder of loss and loneliness. For my kids, it's a reminder of not being popular. I read something today that spoke to me and I'll include the link at the end of this "Bits." The idea: rebrand Valentine's Day into Generosity Day and it will bring new meaning and value to those who scoff at this this day.  I like it.  A day devoted to random acts of kindness, for that truly….is love.
http://www.dailygood.org/view.php?sid=392
I will be out of the office this upcoming Monday, President's Day-spending it with my girls and celebrating Catharine's birthday.
Be loyal to peace, justice and the social good.
Vanessa