Thoughtful tidbits for every week.  You know…to keep up your spiritual blood sugar.
Life begets life. Energy creates energy. It is by spending oneself that one becomes rich.

- Sarah Bernhardt -
This Sunday
Sermon: Vibrant Community   Sarah Franklin
Community Hour: Greg and Linda Scerbinski
Flowers:  Julia Lennon in memory of her parents John and Theresa Bentz.
After service, please join us for valentine card making and a chocolate fountain!  
Valentine's Tea
The Women's Alliance will be holding their annual Valentine's Tea at 1pm in the Parish Hall this coming Monday Feb:11th.
Everyone welcome!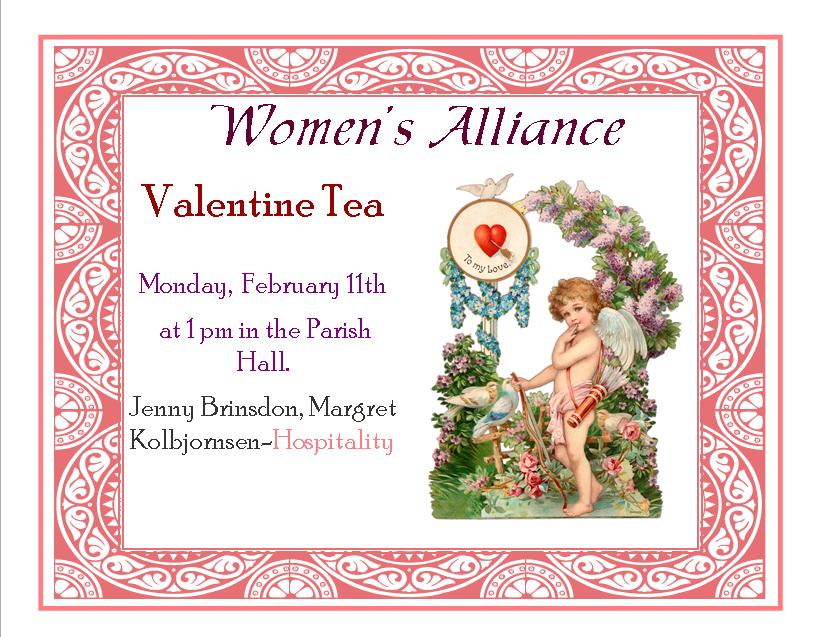 Chili Cookoff and Game Night postponed until further notice!
Due to the impending blizzard/snowstorm, the cookoff and game night have been postponed.  Look for details in the near future.  Boo hoo!  We will not be handing out blue ribbons this weekend. You'll be shoveling instead…
Earth Shaking Folk Concert-February 16 at 7:30 pm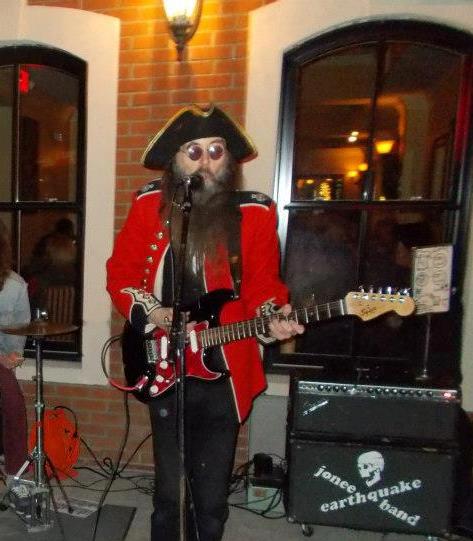 Jonee Earthquake! 
The name says it all when you hear and see him perform. Solo acoustic and rock roots that some describe as a blend of folk/rockabilly/surf/and pirate punk. Yes, he's dressed like a pirate and he'll steal your senses on quite an unusual solo cruise!

Big Paws
Original songs, dance tunes, ballads, and music old & new, from environmental epics to tongue-in-cheek send-ups of broken-hearted blues, Big Paws presents stories, characters, and wily wordplay with a wide variety of instruments and arrangements. Be ready to sing & stomp along with the band!  $10 adults/ $5 students-tickets available at the door.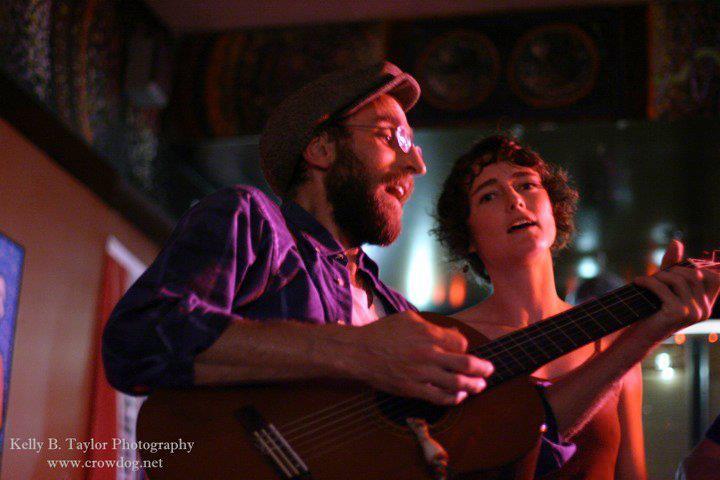 Save the Date
Mark your calendars for Saturday March 2nd 5.30-7.30pm, when we will be holding our annual stewardship kickoff celebration! Lots of fun for all!  Details to follow soon! Hope to see you there!
Property Committee Walk Through
The Property Committee will conduct a walk through inspection of the church buildings on Sunday March 3, 2013 at 9:15 AM to start at the main front doors. The purpose is to identify areas that require intervention either to correct incipient safety hazards or require renewed efforts to maintain high standards of cleanliness and/or aesthetics. Fresh eyes help. Please consider joining this tour.   Property Committee
Community

Woodworker seeks workshop/studio space in Peterborough area.  Please call Frank 603-547-6214
Baby Items Needed
Hello dear PUUC folks!
My son and his girlfriend are about to have a baby--and they need help preparing for my granddaughter, Scarlet, who is due to arrive on March 11.  So, I'm reaching out to my church community in hopes that there might be at least a few things out there that you'd be willing to pass along to them -- particularly birth to six months items.  They are in Florida, and so do not need any of the heavy, deep winter things our Northern babies require.
Please give me a call or send an email.
Thank you so, so much!
Barbara Harlow
bds1222@hotmail.com
(603) 784-5211
Help needed
We are moving to a new home in Harrisville and could use some able bodied and enthusiastic church members to be part of our moving crew. We'll be moving on Saturday, March 2. Any time you can contribute would be tremendously appreciated! Call Claudia at 924-3612 if you would like to help:)   Claudia Dery
David and Joy Flemming hope you can come to a Keene Chamber Orchestra concert on the weekend of Feb 9 and 10th:
Saturday Feb 9, 8 PM; Sunday, Feb 10, 4 PM, Monadnock Covenant Church, Base Hill Road and Route 9, Keene
Program:
Beethoven: Piano Concerto No. 5 ("Emperor" )– Eric Stumacher, piano
Brahms Symphony No.1
Dvorak Slavonic Dances in E Minor, Op. 72 #2 and in G Minor, Op. 46, #8 (with members of Keene Middle and HS Strings and Monadnock Waldorf School strings)

Admission, payable at the door:  $15 for adults, $5 for students, Children 12 and under free with a paying adult.

Call Joy @ 533-3803 or send me an email (joynmt@aol.com) for more information, or to reserve a space.
Educated Flea Market & Arts and Crafts
Sunday, February 10th noon to 4 pm.
Free Admission at the Community Center. Used and new, useful and beautiful things! Great deals! 
Genetic Roulette-Free film
Sunday, February 10, 2013 at 4:30 pm  Wilton Town Hall Theatre
 The documentary addresses important questions about suspected connections between genetically engineered organisms in our food and many of the increasingly common health problems in our society. The film looks at the large percentages of corn and soy grown in the U.S. that contain GMOs.  Most of our beef and chicken and pork comes from animals that are eating food containing GMOs.
There will be a short discussion in the theatre following the film. Admission Free. Donations Welcome. Sponsored by the NH Green Coalition.
A Dance Concert 
By Monadnock Performing Arts Academy (MPAA) Live at Peterborough Players, Friday, March 29 @ 7:30 PM, Saturday, March 30 @ 2:00 PM and 7:30 PM. $15 ADMISSION. Come see the MPAA Company Dancers put on a show with dance pieces ranging from Hip-Hop to Ballet! Contact Ethan/Laura Gourlay to purchase tickets 924-6443 or lkgourlay@gmail.com.
------------------------------------------------
It is good to have an end to journey toward; but it is the journey that matters, in the end.  - Ernest Hemingway -
-------------------------------------------
Yep, Snow.
Be loyal to peace, justice and the social good.
Vanessa