Thursday, September 4, 2014
There is no need for temples; no need for complicated philosophy. Our own brain, our own heart is our temple; the philosophy is kindness.
- Dalai Lama -
---
This Sunday, September 7:
Greeters: Mark Beal and Sarah Dengler
Flowers: Julie Flood Page and Dwight Schenk in memory of their parents.
Community Hour: No one has formally signed up for Community Hour. Margot and Susan Stanbury have volunteered to make the coffee.  No other refreshments are planned.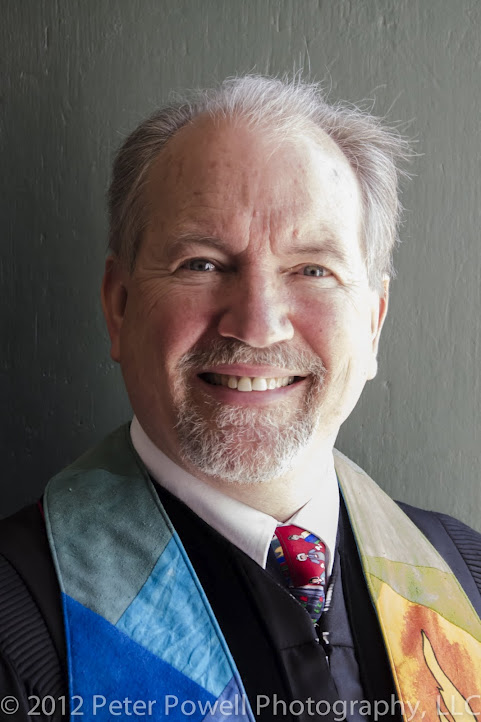 From David
Joys and Concerns
Joys and concerns is one of the worship customs in our congregation. Many UU congregations do not include joys and concerns and those who do may only use them once or twice a month, or in written form only. In joys and concerns we lift up what is of spiritual worth to us.
Each Sunday during joys and concerns I write down the name of the person speaking, their joy or sorrow, and say a little blessing or prayer. The notebook in which I write this is held in our sanctuary space during the week. I leave the book either by the speaker's chair or on the altar table. You are welcome to write down in the book a joy or sorrow, to be held in compassion in the sanctuary, and read aloud the following Sunday if you so note in the book.
Exploring the Spiritual Gifts From Emerson
A seven week series of presentations and discussions led by Rev. Dr. David Robins, covering a selection of Emerson's essays.
Mondays 7-8 pm in the Morison room of the Carll House
You are welcome to attend only the topics you are interested in:
Women Who Influenced Emerson--Sept. 15
Nature--Sept. 22
The Oversoul--Oct. 6
Self-Reliance--Oct. 20
The Transcendentalist--Oct. 27
Spiritual Laws--Nov. 3
Works and Days--Nov. 17
Water Communion
Our water communion Sunday is this Sunday, on September 7th at 10:15 am. Please bring water or a rock from a place that nurtured your soul this summer.
New Directories
There will be new directories on the Parish hall piano during Community Hour. Please feel free to pick one up!
Intergenerational Outdoor Worship
Sunday, September 21, 2014
10:15 AM
80 East Mountain Road, Peterborough
(right-hand turn off Sandhill Road, 3rd driveway on the left)
Sunday, September 21 the entire church community, young and old alike (NO PETS, thanks), will celebrate our common worship outdoors, under Autumn skies at the foot of the Pack Monadnocks, in the yard of the home of Liz and Steve Thomas.
Please bring:
·        contribution to our harvest table:  finger food, flowers, foliage, etc.
·        something for the altar
·        lawn chairs and/or blankets to sit on
Please, arrive EARLY enough to get parked and situated so that we may begin, as is our custom, at 10:15 AM.
If the weather prohibits an outdoor service, we will worship, as usual, in the Church.
If the weather is questionable, AFTER 8:30 AM you can:
·        check your email (if you are on the church email list); and/or
·        phone the church office and listen to the message.
Any questions . . . please contact the Church office.  Thanks!
Women's Group
The new Women's Group meets the 2nd and 4th Thursday of each month, 3 p.m., upstairs in Carll House.
Save the Date
Colonial Feast planned for the town's 275th celebration. October 11 at 5 p.m.
Apple Goodies Bake Sale
Our church will celebrate our town's 275th anniversary on Saturday,  October 11th, with tours and re-enactments, children's activities, dinner, a banquet of homemade apple crisp, and a bake sale of apple treats. A few hours of your time would be so helpful and appreciated.
The 275th baking committee would like you to donate a double batch of a favorite apple recipe. Muffins, bars, apple bread -- easy pick-ups -- would be just right. Please look for the sign-up sheet in the Parish Hall. More information will be posted as the date approaches.
Have a Tent?
We are looking to borrow 3 10' x 10' tents to be set up on the front lawn of the church on Saturday October 11th for the 275th celebration of Peterborough. They will provide shelter for children's craft activities, magicians, and karate demonstrations. Please contact char.james@uupeterborough.org if you can lend one.  Thanks.
Rummage Sale
WOULD YOU GIVE AN HOUR?
Tomorrow we launch the Rummage Sale preparations. Would you be willing to devote a hour or two of your time? We'll start with the clothing, which needs to be checked, folded and stored in boxes.
The time: 9-11 a.m., but if you are only free for an hour, 45 minutes, even 30 minutes, your help would still mean a lot. Call Marsha at 924-6921 if you have questions.
Clean Up???
Every week we arrive on Sunday, but do we look closely at our surroundings?  These pictures attempt show the state of our building—not clean, not neat. 
This summer Sarah Sherburne and Wayne Murray, with help from Sydney Wilson Smith and Marsha and Ed Morrow, have spent Thursday mornings cleaning what must be several years' of dirt and dust accumulated in our sanctuary—scrubbing railings, moldings, windowsills, and floors.
On Saturday, October 11th, our historic church will offer public tours of the building as part of Peterborough's 275th Anniversary celebration.  Our home needs to be ready.
We all have a responsibility here.  Look around.  Much more needs to be done. Not only dirt, but clutter has collected in many spots.  Look around in the Parish Hall, stage, sanctuary, robing room and kitchen.  See where attention is needed.  Can you volunteer?  How about several people organizing to tackle one area?
Please let Jim Fearnside or Ed Morrow know where and when you can help.
Flowers
An opportunity has arisen to work with flowers! Not exactly handling them nor arranging them but organizing members to bring   them to our Sunday services! Every Sunday we enjoy beautiful floral tributes that grace our sanctuary. As of October we have nobody to coordinate these offerings. It's a simple task…do it from the comfort of your home or ask around for volunteers at community hour. Please let Vanessa know when you decide this is just the right fit for you! All church members and friends will thank you!
Friday, September 5th: David Lister Features at Parish Hall Open Stage
Parish Hall Open Stage will be celebrating its sixth season with feature artist, David Lister from Rindge, NH. As singer and songwriter, Lister can blister the ears with lyrics that are wistful or as raw and uncomfortable as a New England north wind. His songs are about family and friends or yarns and ballads about everything including sidewalks in Rindge. Regionally, he is famous for an outrageous song about vasectomies.
A native of the Pacific Northwest, David Lister moved his family to New England in 1980. A frequent performer at area open mikes for the past two decades, Lister currently hosts The Meeting House Stage, a monthly open mike in Rindge, New Hampshire that normally takes place on the second Friday of each month.
Lister's many musical influences include musicians Guy Clark, Todd Snider, Ian Tyson and Townes Van Zandt. But some of Lister's most outrageous, rip roaring political tunes are comparable to genius song writer and satirist, Tom Lehrer. Lehrer wrote about
"The Masochism Tango", but nowhere in that artist's repertoire can references be found to Lister's "V" word song. One can be certain about Lister's talent, whether performing original tunes, or songs by others, he brands his own letters A-Z onto every song. Examples of Lister's recordings can be heard on his website: music.davidlister.com
There will also be an open stage lineup of New England musicians who sign up
before the evening festivities begin at 7:30. The variety of musical styles and acts range from folk, celtic, bluegrass, country, jazz, blues, classical and occasionally an area poet. Tickets at the door, $5.00
Community
The 8th Annual Statewide Caregiver's Conference
Hosted by the Coalition of Caring
This yearly conference is tailored specifically for family and professional caregivers.  Join us for a day of relaxation, good food, good company, helpful information and inspiring speakers.
Wednesday, November 12, 2014
8:00 am – 4:00 pm
Courtyard Marriott, Grappone Conference Center Concord, NH
Motivational Keynote Speaker: 
Ellen Rogers on a "Twig of Hope"
Patron Sponsors:  
Brain Injury Association of New Hampshire
 Well Sense Health Plan
            Workshops   -Caregiver's Assistive Technology
                                              -Mindfulness Meditation
                                                   -Compassionate Care & more!
http://www.coalitionofcaring.org/
Home for Rent
$1200 per month, available October 1, 2014 through May 1, 2015. 2 Bedroom, antique cape, Hancock Common.  Great for professional single or couple looking for a temporary rental. Heated with oil and wood stove. 1 cord wood will be provided. Hardwood & tile floors throughout, washer. Private backyard, great location. Includes water and sewer. No pets, no smoking. Contact Hampsey & Grenier 532-4336
---
"...I carry these heart shapes
only to you. Look how many how small
but so sweet and maybe the last gift
I will ever bring to anyone in this
world of hope and risk, so do.
Look at me. Open your life, open your hands."  Mary Oliver (I Don't Want To Live a Small Life)
---
I'm sorry I will be missing all of you this Sunday. I will be at a three day Tango Workshop in Brandon, Vermont. Be well, be loyal to peace, justice and the social good.  Vanessa
Church Office Hours:  Monday & Thursday  8 am – 4:30 pm. Tuesdays 8:00-10:30 am
To unsubscribe go here. 
Check the box marked Weekly Bits. Enter your email address in the box provided, and click unsubscribe. You will be sent an email to confirm your choice.
Thanks