Thursday, September 25, 2014
This Sunday: September 28:
Greeters: Phil Jones and will someone help Phil this Sunday?
Flowers: Jenny and Tony Brinsdon
Community Hour: Will someone step up to make coffee this Sunday?
What becomes available to us when we greet one another as fully human?
- Margaret Wheatley -
---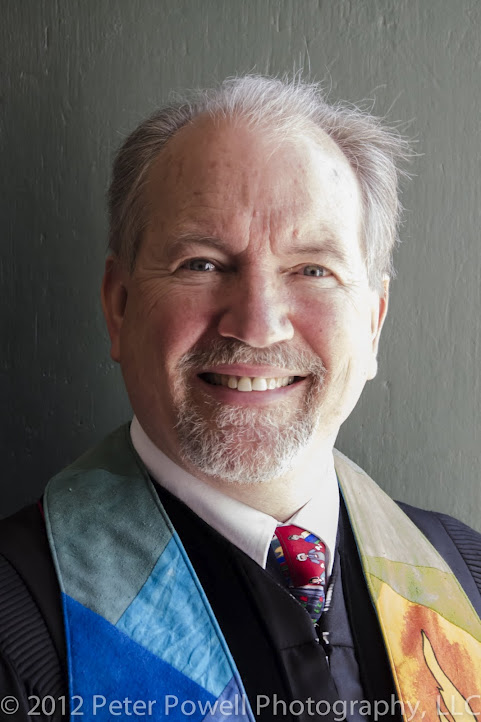 From David
Emerson wrote, "The necessity of solitude is deeper...and is organic."
This summer I read about a study of solitude conducted at the University of Virginia. Subjects were asked to sit with their own thoughts for 10 minutes. Most of the subjects chose to look at their cell phones or listen to music. But then the study became very quirky---42 people were asked to choose between sitting in solitude for 15 minutes, or press a button to give themselves a light electric shock. Most of the people chose to shock themselves!
Are inner thoughts too painful or boring to entertain? Or, are we just primarily social beings?
I find that both community and solitude are essential to my spiritual life. Both provide challenging, sometimes humbling....sometimes exciting opportunities to go deeper.
Solitude requires practice, self-inventory, direction, some probing questions, delight, and patience.
I suppose that one of the reasons I keep reading Emerson is the opportunity to "go deeper," in solitude.
Emerson Class will meet next on October 6. We have changed the time to 6:30pm, a bit earlier. Please read some of his essay of his First Visit to England, and also, some of The Oversoul.
The Rummage Sale wine and Cheese Party
When we open the doors to the White Elephant and Rummage sales tomorrow night at 6 p.m., we will have tables set up for hors' d'oeu'vres and drinks (wines and non-alcoholic beverages). Please remember to bring a savory or sweet treat, or some fruit or nuts. Entrance fee on Friday is $5; Saturday there is no entrance fee.  Rummage sale starts at 9 am. Many thanks.
Clean up Day
Come join us Saturday, October 4th 8:30-12:30 AM at the church to get the church in shape for the 275th  anniversary celebration. Bring rakes, clippers, cleaning pails and lots of elbow grease. Let's make the church shine!  Pizza for all.
Abiel Abbot's Apple Delights
At the 275th Celebration
Help PUUC celebrate Peterborough's 275th Birthday! Help clean the church, bake a pie or apple delight, serve colonial stew. And by all means attend the events and buy your Colonial Supper tickets today. Sign up for volunteer jobs at coffee hour.
Colonial Feast, October 11 from 5 to 6—get your tickets now before they run out! The Feast takes place right before the fireworks to celebrate Peterborough's 275th.Local meats, fresh & local veggies, home baked goods and more. Tickets available after church on Sunday.
Interim Minister
Are you curious about the process for choosing an interim Minister?  We will be conducting a search for an interim Minister to serve the congregation for the period right after David Robins retires in December.  On Sunday, October 5 after the worship service there will be an informational meeting about this process.  Ray Dodge and Mark Beal, two members of the interim search committee, will explain the process and answer questions.  The meeting will be held in the Sanctuary.  It is open to all and will begin around 11:45.
Holiday Stroll is Coming! Help urgently needed
Saturday, November 22 is the annual Peterborough congregation's Holiday Stroll. We join with the other churches in town in making holiday fun.
     Cookie Walk!
     Plant Tables!
     Arlene Dart's knitted items!
     More!
The PUUC Women's Alliance is not active at the moment and can no longer organize the Holiday Stroll.
The chairs of each committee are asked to arrange for one of their committee members to join in the organization of the event and to attend a meeting to make plans for our participation at 6.30pm on Wednesday October 22nd in the dining room immediately after the Community Supper.
Thanks you for helping to keep up the 21 year-old tradition in which churches in Peterborough join together for a fun celebration every year on the Saturday before Thanksgiving.  Would committee chairs please let Julie Flood Page know who will be attending the meeting?
Thanks for your help.
Photo Directory Wrap-Up
If you want your photo in this year's photo directory, please be at church on Sunday. Sarah Sherburne and Marsha Morrow will be taking pictures after church. Call Marsha at 924-6921 if you have any questions.
A Brief Introduction to Postmodern Thinking presented by Carolyn Saari
Postmodern theory is currently pervasive in academia and is very compatible with much of UU thought.  This offering will involve 5 presentations with discussion regarding some of the implications of postmodern philosophy.  This series is intended for people unacquainted with philosophy and will not require outside reading. We will meet in the Johnson Room above the UU church office on Monday afternoons 11/3- 12/1 from 2:30-4pm.
The five sessions are titled:
11/3    What's in a Story?
11/10  How Do We Acquire Language?
11/17  What Is the Truth of the Text?
11/24  Science and Religion: Do They Fit Together?
12/1    Internal Life and the Social Environment
Carolyn Saari, Ph.D. is Professor Emerita, School of Social Work, Loyola University Chicago.  Her published work includes 3 books and numerous articles that focus on the implications of postmodern theory for psychotherapy.  She served on several editorial boards and as the Editor of the Clinical Social Work Journal for 11 years.
Please contact Carolyn directly to reserve a space or if you have questions about the series:  carolynsaa@gmail.com
Welcoming Tips
We want to welcome people for who they are.  When talking with new people at church, remember that not everyone who attends is married, or has a family.  Ask open-ended questions to find out about the person.
Community
Crop Walk in Jaffrey
The annual Crop Walk will take place from the United Church of Jaffrey on Saturday, October 4 starting at 8:30. Registration forms will be available at Community Hour this Sunday, September 28.
Please plan to walk with friends and children. If you can't walk, please consider sponsoring the PUUC walkers. The walk supports the local food pantries and UUSC relief efforts. For more information, contact Julie Flood Page 899 9759 or juliejfp@juno.com
---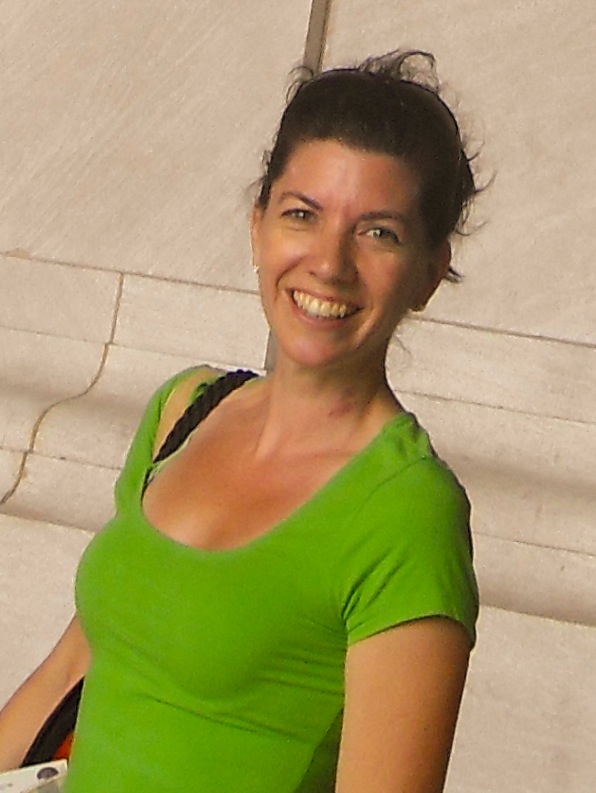 Be well, be loyal to peace, justice and the social good.  Vanessa
Vanessa's Office Hours:  Monday & Th.  8 am – 4:30 pm. Tues. 8:00-10:30 am
Char's Office Hours: Mon-Fri 2-5 pm
David's Office Hours: Mon & Th 9-4
---------------------------------
To unsubscribe go here. 
Check the box marked Weekly Bits. Enter your email address in the box provided, and click unsubscribe. You will be sent an email to confirm your choice.
Thanks!
The poverty of being unwanted, unloved and uncared for is the greatest poverty. We must start in our own homes to remedy this kind of poverty.
- Mother Teresa -