Thoughtful tidbits for every week.  You know…to keep up your spiritual blood sugar.
---
If your actions inspire others to dream more, learn more, do more and become more, you are a leader.  - John Quincy Adams -
---
This Sunday-Outdoor Service
This Sunday is the Outdoor Service and we have had excellent weather in the past, however, this Sunday the forecast is for rain.  If it is raining, we will have to have our service indoors, you will receive an email and the church voicemail will have the location of the service by 8:30 am if the service will be moved indoors. 
And if so, these are this Sunday's helpers:
Greeters: Ray Dodge and Peter Powell
Community Hour: Linda Scerbinski & Marsha Morrow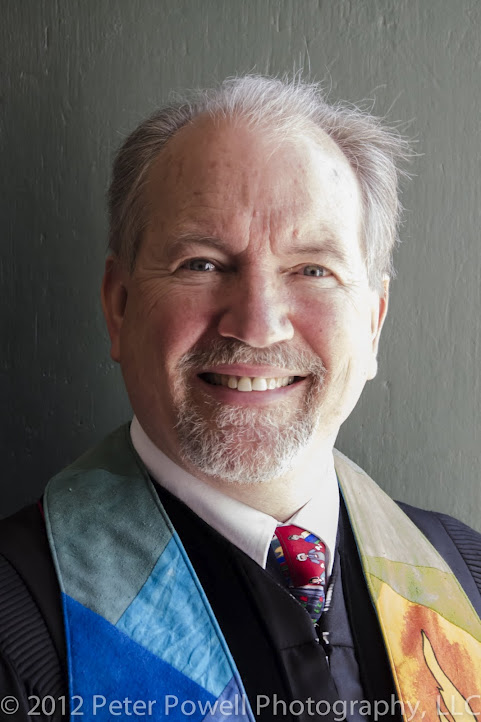 From David
I seem to have misplaced or lost my datebook, a little black book that keeps me on track. If I miss an appointment or meeting, please forgive me.
Mindful Mondays: Spiritual Health Stepping Stones...led by David Robins
Please call or email the church office to sign up for these classes as we will cancel them if there are no sign-ups.
We will follow Mindful Monday procedures from the past with chalice lighting, reading, check in, covenant, presentation, sharing and closing. A recommended reading, Twelve Steps to Spiritual Health by Rev. David Usher can be purchased in the office, on Sunday morning, or at one of the sessions for $10. Optional meeting times at 11am and 6:45pm.
September 16 and 23...Community
October 7,21...Inclusive
November 4, 18...Serve
December 2, 16...Generosity
In Memoriam
John Hopkins Morison                       
1913 – 2013
Peterborough, New Hampshire – John Hopkins Morison, 100, of 405 Rivermead Road, Peterborough, died on Sunday, September 15, 2013 at RiverMead Retirement Community.
He was born in Milwaukee, Wisconsin on June 29, 1913, the son of Amelia Elmore Morison and George Abbott Morison.  After living in Amherst and Lyndeborough for fifty years, in 1998, he moved to Peterborough. 
He was married at Upland Farm in Peterborough, NH on July 29, 1944, to Olga de Souza Dantas of Rio de Janeiro, Brazil.  
His family was among the original settlers and founders of Peterborough, N.H., where in 1750, they established the Morison Homestead at Terrace Hill and the Upland Farm Homestead.  Throughout   generations the family has actively contributed to the affairs of the Town of Peterborough.
John was instrumental in the planning and early development and maintenance of a wide array of public and private institutions that have enhanced life in Southern New Hampshire.  Among these are the Currier Museum of Art, New Hampshire Public Television, Canterbury Shaker Village, New Hampshire Charitable Foundation, and Mathew Thornton Health Plan, the first HMO in the state in 1968.  More recently, John was a pivotal force behind the RiverMead Community, a continuing-care retirement community built on 89 acres of land that was once part of Upland Farm.  
He is survived by his son, John H. Morison III, Mont Vernon, NH, Chairman of Hitchiner Manufacturing Co. Inc. of Milford and President of Upland Farm LLC. of Peterborough; his daughter–in-law Françoise Odette Heylebroeck Morison, a research assistant at the University of Rhode  Island Graduate School of Oceanography also of Mont Vernon, N.H.;  a daughter, Maria Morison Aguiar, Bradenton, FL,  an international rural development consultant; three grandchildren, Marcos Morison Aguiar, John H. Morison IV, Nathalie Maria Morison;  granddaughter-in-law Melissa Marie Aguiar and  three great-grandchildren Nicholas, Samuel and Gabriella, as well as nieces and nephews in the United States and Brazil.
A Memorial Service will be held at some time in the near future in Peterborough, N.H.
In lieu of flowers, contributions in John's name may be made to the New Hampshire Charitable Foundation for the John and Olga Morison Fund.
Jellison Funeral Home and Cremation Services in Peterborough is handling arrangements.
Cresset deadline
Hey, all you submitters to the Cresset!  It's that time again and I'm rounding up submissions.  The deadline was officially yesterday, but I'm still accepting them through tomorrow.  Pretty please!
Film Group?
Interested in having a fun time watching films with others and chatting about the film?   Contact Elsa Voelcker 588-6336, or David Robins.
Save Those Ink Jet and Toner Cartridges
Our ink cartridge recycling program has turned out to be a significant fund-raiser for the church as well as good for our environment.  When yours run out, don't throw them away.  Deposit them in the marked box in the Parish Hall or in the church office.  All brands welcomed and no special packaging required.
Outdoor Service-this Sunday
Intergenerational Outdoor Worship
Sunday, September 22, 2013, 10:15 AM
80 East Mountain Road, Peterborough
(right-hand turn off Sandhill Road, 3rd driveway on the left)
As is our Autumn tradition, our entire church community, young and old alike (but please, NO PETS~humans only, thanks), will celebrate our common worship outdoors, at the foot of the Pack Monadnocks, at the home of Liz and Steve Thomas.
Please bring:
              something to place on the altar

              a contribution to our harvest table:  finger food, flowers, foliage, etc.

              lawn chairs and/or blankets to sit on
If the weather prohibits an outdoor service, we will worship in the Church.
If the weather is questionable, AFTER 8:30 AM you can: check your email (if you are on the church email list);
and/or phone the church and listen to the message.
Painting Party 
Join the fun on Saturday, September 21, 2013, 9:30 am to noon, as we paint the garage, north wall of the horse sheds, and the front rails.  Bring your own scrapers, brush, etc.   Our custodian/sexton, Paul Barnes, will bring the paint and organize the crews.  At noon we will celebrate with pizza and soda's for all courtesy of a grateful property committee. Don't miss it.  [Raining?  We'll try for a date in October TBA.]
Rummage Sale week!
Time to mark your volunteer calendars 
On Sunday, we will begin to set up for the Rummage and White Elephant sales that will take place on Friday, Sept. 27 and Saturday, Sept. 28.
Following is a schedule of the days we will be looking for volunteers and the tasks that have to be completed:
Sunday after the outdoor service: three volunteers to set up tables and bring boxes up from Religious Education to the Parish Hall, all for the White Elephant sale
Monday through Friday, from 9 - 11 a.m..: 4-6 volunteers each day to sort and price rummage and White Elephant Sale items 
Wednesday: following the Community Supper, volunteers are needed to move chairs to the Religious Education wing, set up the dining room and transfer clothing from the Religious Education wing to the dining room tables. Dwight Schenk is in charge of this task and will call on people to volunteer.
Friday: wine and appetizers, silent auction and preview sale, 6-8 p.m.
Saturday: rummage and white elephant sale continues, 9 a.m. - 2 p.m. At noon, all items are $2 per bag; at 1, everything is free.
If you can help to pack leftovers at 2 p.m., please contact Marsha Morrow at 924-6921, Karen Clement at 924-6035 or Vanessa Amsbury-Bonilla at 924-6245. 
Crop Walk
The Crop Walk is in Dublin this year on Saturday, October 5th at 8:30 am.  We participate yearly to help support our local pantries and hunger programs world-wide either through the Unitarian Universalist Service Committee (UUSC) or the Church World Service (CWS) who organize the walk.  The walk starts at the Dublin Church and is only 4 miles but...those miles are hilly.  We're told there's no flat land in Dublin!  Energetic people step up! Walking papers are available from Julie Flood Page after our outdoor service.   If you can't walk, do consider sponsoring our walkers.
Wednesday Community Supper Volunteers Needed for the New Church Year
Our funding has been replenished and we look forward to a new year of helping to feed the less fortunate within our community.
We need volunteers starting with the Community Supper on September 11th and going through the church year ending in June. If you are an existing volunteer, even someone who has worked through the summer, please make a pledge to continue helping during the new church year. If you are a potential new volunteer then please consider the opportunities and pledge to volunteer for the new year:
Chair Placement: 2:30 to 3:00 PM.

Table Setup: 3:00 to 4:00 PM. (Currently covered)

Food Preparation: 3:30 to 5:30 PM.

Serving Table Replenishment: 5:30 to 6:30 PM. (Currently covered)

Cleanup: 6:00 to 7:00 PM.
Regardless of what you have or have not done before please consider signing up as a volunteer for the new year now. To volunteer give me the following information:
Your name.

Phone number where you can be easily reached. Indicate if you can accept and if you prefer text messages.

E-mail address.

Type of work that you would like to help with. See list above. 

When you can come. Choose an option:

Most Wednesdays during the church year. You agree to call me as soon as possible in advance when you cannot make it.

For a specific, longer period of time, e.g., October thru March.

Specific Wednesdays, like the 1st and 3rd of the month.

Specific Wednesdays during the upcoming month, E.g., in September you agree to come on the 2nd and 4th Wednesdays in October.

When you are able. Lend a hand when you can. Just walk in. Ask for the coordinator. See what it is like to work in the kitchen.
Parents, please let the high school students in your family know that they also have the opportunity to volunteer and to get credits for community service. High school teachers, please let your students know about these opportunities.
Peter Powell
Community Supper
Peterborough Unitarian Universalist Church
peter.in.peterborough@gmail.com
UU-NNED Lending Library in Concord NH
New Additions
Long Strange Trip:  A Journey Through Two Thousand Years of Unitarian Universalist History is a series of DVDs by UU Films that traces the roots of liberal religious thought.  We have Parts 1-4 available.
Darkening the Doorways by Mark D. Morrison-Reed
A collection of profiles, essays and archival documents highlight remarkable life stories and achievements of African-American UUs.
Stirring the Nation's Heart by Polly Peterson
A collection of eighteen compelling stories about 19thcentury Transcendentalists and reformers who played key roles in UU history.
Universalists and Unitarians in America by John A. Buehrens
A grassroots chronicle of Unitarian Universalism with a focus on the stories of laypeople, women and families who shaped UU history.
To borrow any item, please contact Jennifer Army, NNED Administrative Assistant.
Please check the UUA Bookstore for further information on any of these books.
People and Address Updates:
Louise and David Malcolm
242 Rivermead Road
Peterborough, NH 03458
603-784-5489
Marjorie Lane
2201 Timberpond Drive
Peterborough, NH 03458
603-924-0845
Community
"What's Going On?"
2013 "Granny D" Fall Film Series-FREE
presents:  TAPPED
6 p.m., Wednesday, Sept. 25th
Meeting Room, Mt. Caesar Union Library, Swanzey
Is the ability to protect water for the public good a human right, or is water a commodity where communities are increasingly dealing with the encroachment of the bottled water industry? Should corporations be allowed to take our ground water for their own private profit?
Discussion to follow facilitated by: Gail Darrell, New England Representative, Community Environmental Legal Defense Fund (CELDF), who led the organizing campaign to pass the CELDF-drafted Ordinance in Barnstead, New Hampshire, creating the first in the nation law banning corporations from withdrawing water in a community.
Light Refreshments!
Admission free; $5.00 suggested donation, no one will be turned away
Sponsored by Granny D in the Schools; and the Monadnock Citizens Issues Project, Peterborough, NH (603-352-3939)
Film showing:  "Dirty Wars"
Investigative journalist Jeremy Scahill is pulled into an unexpected journey as
he chases down the hidden truth behind America's expanding covert wars.
Tuesday, October 22, 6:15-8:15pm at the Manchester City Library, 405 Pine St, Manchester NH
Sponsored by NH Veterans for Peace, NH Peace Action, and the
Manchester Unitarian Universalist Church
For more information: webmaster@uumanchester.org
Community Needs:
For the residents at the Monadnock Area Transitional Shelter:
·         Shaw's stamps for dishes
·         Phone with a cord and no answering machine
·         2014 calendars
·         alarm clocks
·         wall clocks

Please pass them along to a MATS board members or David Robins.
-----
Hello,
I am from Monadnock Family Services and a client of mine who lives in Dublin needs help moving a few pieces of heavy furniture and some other misc. items into a dumpster. Furniture includes a couch and a drafting board.
If interested please contact
Trina Baumgartner
398-3360
Thank you,
Trina
Katrina Baumgartner, B.A.
Recovery Assistant
Eastern Region Office
---
Purpose is the place where your deep gladness meets the world's needs.

- Frederick Buechner -
---
Ok peeps.  That's all for this week. By the way, don't you just love what they've done to the Parish hall?  Our marketing and publicity committee was hard at work over the summer, tidying up, and making pretty the Parish Hall.  A big thanks to all those who helped to make the hall more welcoming, colorful, and informative. It looks great guys!
Be loyal to peace, justice and the social good.  Vanessa