Thursday, September 18, 2014
This Sunday, September 21 – Outdoor Service at 80 East Mountain Road, home of Stephen and Liz Thomas
Greeters: Bob and Karen Dudra
Flowers and Community Hour: Please bring food, foliage or flowers for the harvest table.
---
"...if the human race survives another hundred years, it will have been the arts that saved us---music, visual art, theater, dance and especially laughter. If we can get the whole world laughing, we can move the world."   (UU World, Ddan Schatz quoting Peter Seeger)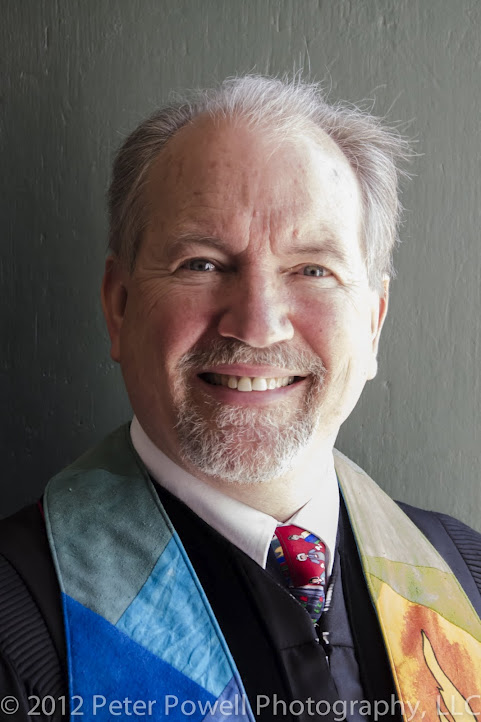 From David
PUUC History Corner
PUUC has a communion set and a communion table. the table was donated by the Ladies Social and Benevolent Society on Easter morning, April 12, 1903. It is inscribed with the words, "In Remembrance of Me," and currently holds the flaming chalice, social justice candle, and candelabra used for joys and concerns.
Intergenerational Outdoor Worship
This Sunday, September 21, 2014  - 10:15 AM
80 East Mountain Road, Peterborough
(right-hand turn off Sandhill Road, 3rd driveway on the left)
Sunday, September 21 the entire church community, young and old alike (NO PETS, thanks), will celebrate our common worship outdoors, under Autumn skies at the foot of the Pack Monadnocks, in the yard of the home of Liz and Steve Thomas.
Please bring:
·        contribution to our harvest table:  finger food, flowers, foliage, etc.
·        something for the altar
·        lawn chairs and/or blankets to sit on
Please, arrive EARLY enough to get parked and situated so that we may begin, as is our custom, at 10:15 AM.
If the weather prohibits an outdoor service, we will worship, as usual, in the Church.
If the weather is questionable, AFTER 8:30 AM you can:
·        check your email (if you are on the church email list); and/or
·        phone the church office and listen to the message.
Any questions . . . please contact the Church office.  Thanks!
From the President, Sarah Dengler
Thank you for all the cakes and casseroles, snacks and treats you have brought to community hour, fund raisers and potlucks.  Now it's time, and your last chance, to pick up your trays, platters, bowls and plastic containers.  We have gathered up the leftover dishes from both upstairs and downstairs kitchens and put them on a cart and in a box in the Parish Hall, by the wall adjacent to the sanctuary.  Please come by and pick up any dishes you left and want back.  Whatever is unclaimed next Wednesday, September 24 will be donated to the rummage sale.
This is the big week: the Rummage Sale
Sunday after the worship service, your help would be invaluable. We need to set up tables in the Parish Hall and bring in the boxes of white elephant goods. I've asked several men for help and so far have about 4. Please commit just one hour of your time to carrying tables and setting them up. This is inter-generational, so if your children are able to carry boxes from one of the horsesheds up to the Parish Hall, the committee would be so grateful. We will be doing this after the worship service at Elizabeth Thomas's.
Wednesday Rummage Sale Set-up
Volunteers, please give an hour of your time on Wednesday at 6:45 p.m., after the Community Supper. We need to set up tables for the Rummage Sale in the downstairs dining room. This takes about one hour, so please mark it on your calendar.
You could come for the 5:30 supper and help afterward.
The Rummage Sale wine and Cheese Party
Organizers are looking for volunteers who are willing to make an appetizer or donate fruit or nuts to the appetizer table on Friday, September 26. You may drop off your donation before 5:45 p.m. The church will be open during the day until 3:30 and again at 5:30 p.m. for volunteers. The doors open to the public at 6 p.m. Please sign up on the bulletin board in the Parish Hall. You may call Marsha Morrow at 924-6921 if you have any questions.
We will need cashiers and baggers for 1-2 hours on Friday night, Sept. 26, and from 9-11:30 or 11:30-2 on Saturday, Sept. 27. Entrance fee on Friday is $5; Saturday there is no entrance fee.
Clean up Day
Come join us Saturday, October 4th 8:30-12:30 AM at the church to get the church in shape for the 275th  anniversary celebration. Bring rakes, clippers, cleaning pails and lots of elbow grease. Let's make the church shine!  Pizza for all.
Abiel Abbot's Apple Delights
At the 275th Celebration
Friend, can thou lend a hand? Roll a crust? Fill a pie? Bake a pleasant muffin, cookie or scone? Your assistance is greatly appreciated as we stock our colonial-and apple-themed table at Peterborough's 275th Anniversary on October 11. We will muster baking and sale volunteers at this Sunday's outdoor service and thereafter. Please sign up with Mistresses Morrow or Dudra. Your donations will help our coffers brim. Thou may also contact these fine ladies at kdudra@comcast.net or morrowmarsha1@gmail.com
Plans are underway for a celebration of the history of our Church on October 11. Tours of the Church will include rich details about its history and architecture. Join us anytime from 12 to 3 on Saturday October 11.
Fund-raiser for PUUC:
GARDEN GOURMET Composter – brand-new, still in the box – for $50. Sells for $75.99 commercially.
Snap-together assembly, 2'x2'x3' and holds 16 cu ft of compost. Weighs 29#
Check it out at www.gardengourmet.com
Call Susy Mansfield at 924-9934 to arrange delivery
Welcoming Tips
Let them take the lead in the conversation some of the time.
Cresset deadline
I am moving the Cresset deadline to Monday, September 22nd. Technically it's today and it snuck up on me. (and probably everyone else)  
Community
NOW Choices
Rev. Robert Hughes,(MDiv, MA, MSW, CSA) retired UU minister, and his wife Judy Hughes (MEd, MA, LPC, RN),  have formed a new group called NOW Choices, and will provide resources and tools for individuals, families and small groups to recognize and activate our innate capacity for optimal, holistic health and well-being through self-assessments, education, coaching and referrals. www.nowchoices-nh.com, 772-800-6692.
Crop Walk in Jaffrey
The annual Crop Walk will take place from the United Church of Jaffrey on Saturday, October 4 starting at 8:30. Registration forms will be available at Community Hour on Sunday, September 28.
Please plan to walk with friends and children. If you can't walk, please consider sponsoring the PUUC walkers. The walk supports the local food pantries and UUSC relief efforts. For more information, contact Julie Flood Page 899 9759 or juliejfp@juno.com
Monadnock Wellness Festival-Saturday, Sept 20
10 am –noon. Exhibits, health screenings, bloodmobile, kid-friendly activities, food growers, live music; 12:30-2 pm, Soupfest, $5. Free downtown activity.
Fill the Void! Sept 20th 2-4 pm. Free. Rain or Shine.
Refreshments/snacks on sale
Bring chairs/blankets
For a complete list of performers and updates go to: FilltheVoid-CV.org
Downton Abbey Afternoon Tea
Sunday Sept 21st from 2 pm – 4pm
Union Congregational Church
33 Concord Street
$15 admission ($10 for those 10 and under) includes assorted tea sandwiches; scones with Devonshire cream, butter and jam; tarts, shortbread, and other sweets; and of course tea. Come in costume or come as you are. You'll be greeted by "Lord and Lady Grantham" and waited on by the 'maids and footmen of Downton,' while 'Mrs. Patmore' reigns in the kitchen. Take home free Downton memorabilia. Have your souvenir photo taken for a small additional fee in your period costume or ours. Meet the "Dowager Countess" and "Isabel Crawley." Enjoy music from the period. And take a chance on a raffle basket of Downton goodies. Tickets available at the Toadstool, and at the door.
-------------------------
Be well, be loyal to peace, justice and the social good.  Vanessa
Vanessa's Office Hours:  Monday & Th.  8 am – 4:30 pm. Tues. 8:00-10:30 am
Char's Office Hours: Mon-Fri 2-5 pm
David's Office Hours: Mon & Th 9-4
---
To unsubscribe go here. 
Check the box marked Weekly Bits. Enter your email address in the box provided, and click unsubscribe. You will be sent an email to confirm your choice.
Thanks!
Empty pockets never held anyone back. Only empty heads and empty hearts can do that.
- Norman Vincent Peale -