Thursday, September 11, 2014
Patriots Day
Do not let the behavior of others destroy your inner peace. ~His holiness the Dalai Lama.
This Sunday, September 14:
Greeters: Glen and Susan Peterson
Flowers: Sarah Sherburne and Wayne Murray
Community Hour: No one has formally signed up for Community Hour. Marsha and Ed Morrow have volunteered to make the coffee.  No other refreshments are planned.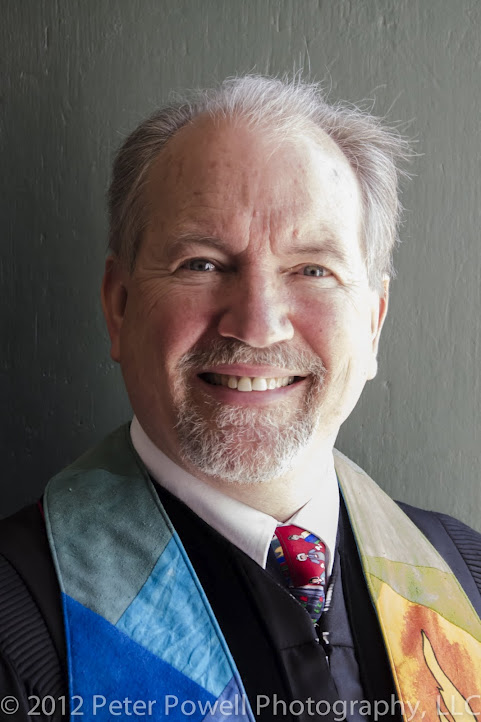 From David
Mary Moody Emerson...
Next Monday night I begin a series of discussions about Ralph Waldo Emerson, with the first one being about the person who most influenced his thinking...his aunt, Mary Moody Emerson. She wrote: "We exist in eternity. Dissolve the body and the night is gone, the stars are extinguished, and we measure duration by the number of our thoughts, by the activity of reason, the discovery of truths, the acquirement of virtue, the approach to God. And the gray headed god throws his shadows all around, and his slaves catch, now at this, now at that, one at the halo he throws around poetry, or pebbles, bugs, or bubbles. Sometimes they climb, sometimes creep into the meanest holes--but they are alike in vanishing, like the shadow of a cloud."
Who has influenced your philosophy of life, your spiritual life?
Margaret Kolbjornsen enjoys your visits immensely. The best times to visit are between 3 and 4 in the afternoon and 6 and 7 in the evening. Please make your visits short as she gets very tired. When her eyes begin to close, say 'good bye'. She is at Pheasantwood in room 7A. 371-8184
Exploring the Spiritual Gifts From Emerson
A seven week series of presentations and discussions led by Rev. Dr. David Robins, covering a selection of Emerson's essays.
Mondays 7-8 pm in the Morison room of the Carll House
You are welcome to attend only the topics you are interested in:
Women Who Influenced Emerson--Sept. 15
Nature--Sept. 22
The Oversoul--Oct. 6
Self-Reliance--Oct. 20
The Transcendentalist--Oct. 27
Spiritual Laws--Nov. 3
Works and Days--Nov. 17
Green Sanctuary Update
The Green Sanctuary Program now reflects a deepened and prioritized
emphasis on environmental justice which can be seen in the Green Sanctuary website  http://www.uua.org/environment/sanctuary/.  Congregations can still work on projects like weatherization, food security and climate change, but accreditation can no longer happen without an environmental justice aspect to the work.
Buddhist Meditation-tonight at 7 pm
Greetings!
I hope you had a happy, relaxing summer!  Like most summers mine was filled what I would call "good" and "bad", having not yet reached that point where I can completely relinquish my attachment to outcome.
We're going to hopefully work on that a bit this Thursday, September 11, with an hour of sitting and walking medidation at 7 pm followed by an hour of discussion on Chapter 12 "Becoming Intimate with Our Emotions", and Chapter 13 "The Space within the Emotion", of Pema Chödrön's book "How To Meditate: A Practical Guide To Making Friends With Your Mind".
Tea and homemade refreshments are generally available during the discussion, and anyone who wishes should feel free to bring either, or none, as they desire.  If one wants to donate some money this will be passed directly to the UU Church, but this too is optional.  The main thing is to remember to bring yourself and all else will fall into place.
Rags
P.S.  See Page 4 of the September 14th Cresset for more detailed information.
Women's Alliance Potluck
The future of our Women's Alliance is uncertain. There will be a pot luck luncheon for all Alliance members and all those who may have an interest in the Alliance on Monday September 15th at 12pm.The issue of whether to continue with the PUUC  Alliance will be discussed. A committee has been set up to look into this matter and committee members will report on their findings. All Alliance members and interested parties are encouraged to attend and invited to bring a salad or dessert if they are able. We will not be collecting dues until a decision is made.
Intergenerational Outdoor Worship
Sunday, September 21, 2014
10:15 AM
80 East Mountain Road, Peterborough
(right-hand turn off Sandhill Road, 3rd driveway on the left)
Sunday, September 21 the entire church community, young and old alike (NO PETS, thanks), will celebrate our common worship outdoors, under Autumn skies at the foot of the Pack Monadnocks, in the yard of the home of Liz and Steve Thomas.
Please bring:
·        contribution to our harvest table:  finger food, flowers, foliage, etc.
·        something for the altar
·        lawn chairs and/or blankets to sit on
Please, arrive EARLY enough to get parked and situated so that we may begin, as is our custom, at 10:15 AM.
If the weather prohibits an outdoor service, we will worship, as usual, in the Church.
If the weather is questionable, AFTER 8:30 AM you can:
·        check your email (if you are on the church email list); and/or
·        phone the church office and listen to the message.
Any questions . . . please contact the Church office.  Thanks!
More  Rummage/White Elephant Sale News
We're working at a clip on our annual rummage sale, thanks to the efforts of the women who have been volunteering, and to all who are dropping off clothing and white elephant items. It is delightful, too, that so many of the donations are in such good shape and clean. Please remember to bring in clean and usable white elephant goods and check the clothing for holes. Remember to run clothes through the wash, please!
Tax reimbursement forms are available at the church.
Also, we are still looking for children's clothing, so please ask your relatives, friends, and neighbors if they would be willing to donate clean, wearable clothing to this church fundraiser.
There WON'T be a work session tomorrow because -- Yay -- we are a bit ahead with clothes sorting and folding. We will meet on Monday, as scheduled, so it would be so helpful if there were four to six volunteers in the dining room from 9-11. See Marsha on Sunday at church or call her at 924-6921.
The Rummage Sale wine and Cheese Party
Organizers are looking for volunteers who are willing to make an appetizer or donate fruit or nuts to the appetizer table on Friday, September 26. You may drop off your donation before 5:45 p.m. The church will be open during the day until 3:30 and again at 5:30 p.m. for volunteers. The doors open to the public at 6 p.m. Please sign up on the bulletin board in the Parish Hall. You may call Marsha Morrow at 924-6921 if you have any questions.
We will need cashiers and baggers for 1-2 hours on Friday night, Sept. 26, and from 9-11:30 or 11:30-2 on Saturday, Sept. 27. Entrance fee on Friday is $5; Saturday there is no entrance fee.
Join the Fun! 
Help is needed on October 11, the day we celebrate the 275th Anniversary of the Founding of Peterborough. Contact Char Russell to help with children's games. Contact Marsha Morrow to help with bake sale. Contact Ray Dodge or Anne Fischer to help with the Colonial Feast.
Sept 18: Plans are underway for a celebration of the history of our Church on October 11. Tours of the Church will include rich details about its history and architecture. Join us anytime from 12 to 3 on Saturday October 11.
Sept 25: Colonial Feast, October 11 from 5 to 6—get your tickets now before they run out! The Feast takes place right before the fireworks to celebrate Peterborough's 275th.Local meats, fresh & local veggies, home baked goods and more. Tickets available after church on Sunday.
Oct 2: Our 275th Celebration is not to be missed!
               12 to 3—Childrens' colonial games on front lawn
                              –Tours inside the Church
                              --Bake sale on front lawn
                              --Warm apple crisp, ice cream and coffee for sale in Parish Hall
               5 p.m.  –Colonial Feast—local meat, veggies, baked goods--$10, $5 for children 12 and under
Oct 9: Our 275th Celebration is not to be missed!
               12 to 3—Childrens' colonial games on front lawn
                              –Tours inside the Church
                              --Bake sale on front lawn
                              --Warm apple crisp, ice cream and coffee for sale in Parish Hall
               5 p.m.  –Colonial Feast—local meat, veggies, baked goods--$10, $5 for children 12 and under
Welcoming Tips
Spot people wearing paper nametags that clearly indicate someone is a guest.  When you greet those folks simply say, "Hello, I don't think we've met!" and introduce yourself.
Whew!
Ginny Uecker's serving platter has been found! So no need to keep looking. Let the baking continue!
Community
No community events for the weekend? Well, there's homecoming at Conval High School…
---
Life is not a spectator sport. If you're going to spend your whole life in the grandstand just watching what goes on, in my opinion you're wasting your life.
- Jackie Robinson -
---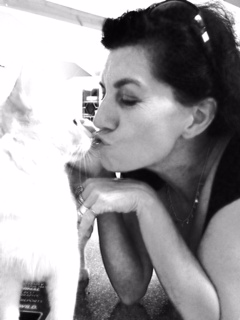 Be well, be loyal to peace, justice and the social good.  Vanessa
Church Office Hours:  Monday & Thursday  8 am – 4:30 pm. Tuesdays 8:00-10:30 am
To unsubscribe go here. 
Check the box marked Weekly Bits. Enter your email address in the box provided, and click unsubscribe. You will be sent an email to confirm your choice.
Thanks!