Tuesday, October 7, 2014
Greeters: There are no greeters signed up for this Sunday.
Flowers:  Laura and Jonathan Gourlay in memory of our fathers, John Hartnett, and Jack Gourlay.
Community Hour: Laura Gourlay and ________?  Can you help?
Sermon: Religiously Living Justice, Rev. David Robins
---
The great gift of human beings is that we have the power of empathy.
- Meryl Streep -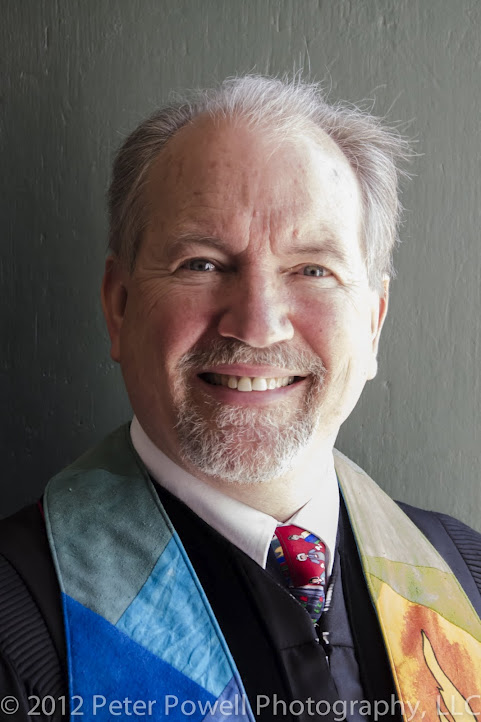 From David
One of the days that I mark in my calendar each year is National Coming Out Day, sponsored by the Human Rights Campaign. This year, it is Saturday October 11. HRC advocates for equality for American families and individuals. This has been an important week as the US Supreme Court has declined to hear any more cases this year that question the validity of marriage equality.
We are fortunate to live in a time when "Coming Out" does not mean disastrous results for families and careers. Because our faith is welcoming, I often forget how traumatic "coming out" can still be for people in conservative religious families. I am grateful that UUism is here for us and as a light of hope for others.
Emerson Group
The group will next meet at 6:30pm on Monday October 20 to discuss Emerson's essay, "The Oversoul". David Robins will talk about the ideas that Emerson borrowed for this essay, and what was going on in his life at the time, including the use of new steel nib pens.
The Community Supper Still Needs Cleanup Volunteers in October.
The needs are:
8th (Yes, that is tomorrow!): 3.
15th: 3.
29th: 2.
Cleanup occurs between 6 and 7 PM.
To volunteer please contact Peter Powell at 603-759-0084 or peter.in.peterborough@gmail.com.
Maintain the tradition.
Buddhist Meditation
Our first meditation of October will be two days hence (Thursday) at 7 pm on the stage behind the Fellowship Hall at the UU Church in Peterborough, New Hampshire.  We will engage in an hour of sitting and walking meditation, followed by an hour of refreshments plus discussion of Part 3 of Pema Chödrön's book How to Meditate: A Practical Guide to Making Friends with Your Mind.    Our readings for the 9th will be Chapter 16 "Hold the Experience" and Chapter 17 "Breathing with Emotion"; if one hasn't read this material by all means join in the discussion.  Questions often lead in unexpectedly delightful directions.
If you are so inclined bring some treats, some tea, a donation for the UU Church, or just yourself.  The latter is particularly pleasurable.
Please join us!   - Rags
P.S.  Our next meditation will be Thursday, October 23
Women's Group: There will be no October meetings for the Thursday women's group. Contact Ingrid Fischer or Anne Fischer if you are interested in joining this group, starting in November. We will be discussing books, watching movies and planning fun activities.
275th Celebration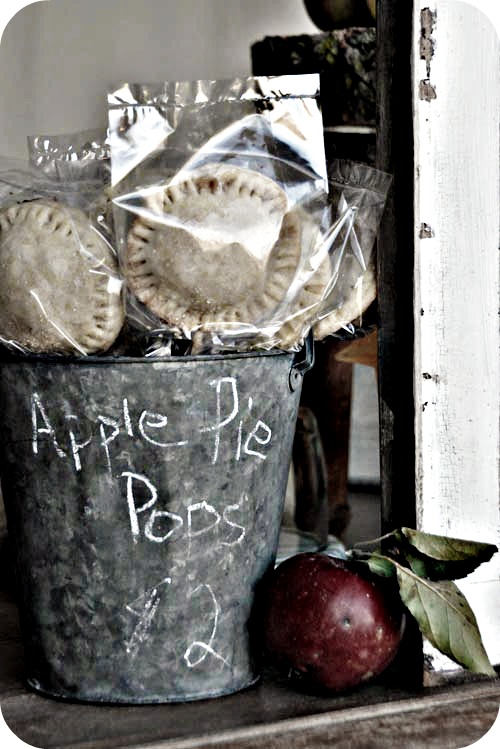 Saturday October 11--PUUC Events:
Sundry apple, pumpkin, and other delights will be available at Abiel Abott's Apple Delights  in the Food Court on Saturday during Peterborough's 275th Celebration. The Food Court will be located beside the Town Hall from 10 am – 3 pm. You'll find Jenny Brinsdon's Apple Tarts on a Stick and so much more. The Peterborough Food Pantry will also have a bake sale, but only our table will feature Abiel Abbot's portrait and a colonial theme. Please support our many bakers and visit us in the Food Court before or after you take in our Historic Church Tour.
Church Tours: Learn about the history of our Church and its architecture. Here a sermon from Abiel Abbott. Free! 12 to 3.
Children's Crafts: 12 to 2. Front lawn of church.
Apple Crisp & Coffee: In the parish hall from 12 to 3. Take a free tour and then enjoy a treat. $3 for homemade crisp and $2 for a cup of the best coffee in town. Fair trade & organic!
Colonial Supper: 5 to 6:30 Saturday. Be sure to come dine with Abiel Abbott before the fireworks! Local, organic beef, veggies, salad, desserts! Only $10 adults/$5 children.
All events are open to the public, so please bring friends and show off our Church. Proceeds go to the operating budget of the Church.
Clean up Day-October 25
There's more to clean! Come join us again Saturday, October 25th 8:30-12:30.   Let's make the church shine!  Pizza for all.
Climate Change presentation by Joel Huberman
Thursday October 30, 7pm.
There's a lot of discussion these days about "the dangers of carbon pollution" and "why the burning of carbon-based fossil fuels (coal, oil and gas) is heating up the planet". But our use of fossil fuels has generated enormous benefits for humankind. In this talk, Dr. Joel Huberman, a retired biochemist, will explain why the burning of fossil fuels (which increases the level of carbon dioxide in the atmosphere) is something to worry about, whereas our breathing (which also puts carbon dioxide into the atmosphere) is harmless. He will also explain why it is that the methane generated by cows is less of a cause for concern than the methane released into the air by fossil fuel production. Finally, he will show why we will need to continue using fossil fuels for a decade or more into the future, in order to build the alternative energy infrastructure that will eventually allow us to stop using fossil fuels, thus saving the planet from potentially disastrous climate change.
Holiday Stroll is Coming! Help urgently needed
Saturday, November 22 is the annual Peterborough congregation's Holiday Stroll. We join with the other churches in town in making holiday fun.
     Cookie Walk!
     Plant Tables!
     Arlene Dart's knitted items!
     More!
The PUUC Women's Alliance is not active at the moment and can no longer organize the Holiday Stroll.
The chairs of each committee are asked to arrange for one of their committee members to join in the organization of the event and to attend a meeting to make plans for our participation at 6.30pm on Wednesday October 22nd in the dining room immediately after the Community Supper.
Thanks you for helping to keep up the 21 year-old tradition in which churches in Peterborough join together for a fun celebration every year on the Saturday before Thanksgiving.  Would committee chairs please let Julie Flood Page know who will be attending the meeting?
Thanks for your help.
A Brief Introduction to Postmodern Thinking presented by Carolyn Saari
Postmodern theory is currently pervasive in academia and is very compatible with much of UU thought.  This offering will involve 5 presentations with discussion regarding some of the implications of postmodern philosophy.  This series is intended for people unacquainted with philosophy and will not require outside reading. We will meet in the Johnson Room above the UU church office on Monday afternoons 11/3- 12/1 from 2:30-4pm.
The five sessions are titled:
11/3    What's in a Story?
11/10  How Do We Acquire Language?
11/17  What Is the Truth of the Text?
11/24  Science and Religion: Do They Fit Together?
12/1    Internal Life and the Social Environment
Carolyn Saari, Ph.D. is Professor Emerita, School of Social Work, Loyola University Chicago.  Her published work includes 3 books and numerous articles that focus on the implications of postmodern theory for psychotherapy.  She served on several editorial boards and as the Editor of the Clinical Social Work Journal for 11 years.
Please contact Carolyn directly to reserve a space or if you have questions about the series:  carolynsaa@gmail.com
Welcoming Tips
Welcome newcomers as you would welcome people into your home—your spiritual home.
Missing Apple Peeler
A hand crank apple peeler that was stored in the downstairs kitchen is missing. If anyone knows of its whereabouts, would that person please return the peeler to the kitchen. It belongs to one of our church members. Thank you.
Community
This weekend is the 275th anniversary of our town. Go to http://peterborough275.org/ for the schedule of events.  There will be a parade, food court, demonstrations, farmers' marketplace, marionette productions, a working blacksmith at Putnum Park, family activities on our front lawn, music, fireworks and much more.
Sunday is the 19th Annual Open Studio Art Tour. http://www.monadnockart.org/index.php/art-tour
---
You will not be bored this weekend.  So much to see and do.
Be well, be loyal to peace, justice and the social good.  Vanessa
Vanessa's Office Hours:  Monday & Th.  8 am – 4:30 pm. Tues. 8:00-11:00 am
*Note, I will not be in the office on Monday, October 13th*
Char's Office Hours: Mon-Fri 2-5 pm
David's Office Hours: Mon & Th 9-4
To unsubscribe go here. 
Check the box marked Weekly Bits. Enter your email address in the box provided, and click unsubscribe. You will be sent an email to confirm your choice.
---
Unexpected kindness is the most powerful, least costly,
 and most underrated agent of human change.
- Bob Kerrey -