Tuesday, October 28, 2014
If your compassion does not include yourself it is incomplete. --Jack Kornfield
---
This Sunday November 2
Greeters: Need volunteers.  
Community Hour: Need volunteers. 
To sign up, go to:  http://www.signupgenius.com  Invitations were sent out at the beginning of the church year. You can also log in with your login name and password, or click 'Find a Sign Up' at the upper right, use puuc@uupeterborough.org as the email to search. Or you can simply respond to this email. 
Flowers:  Nancy and Bob Gordon
Sermon:  Friendship,  Rev. David Robins
---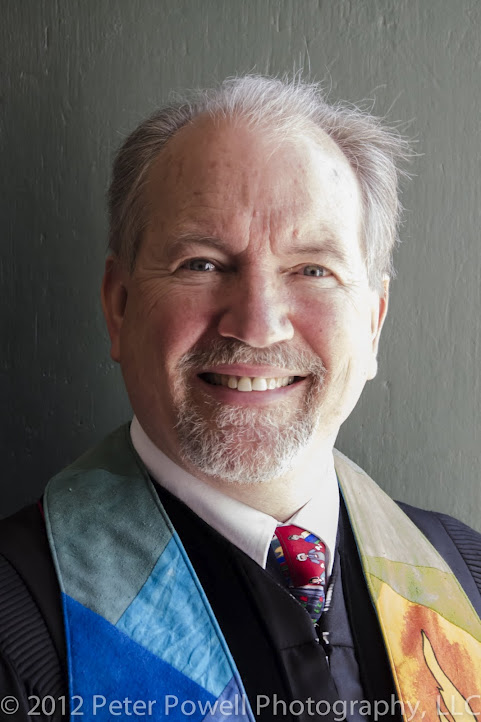 From David
Please keep Bob Hughes and his family in your thoughts. He is a retired UU minister who had moved to Nubanusit Community with his wife Judy. Bob had emergency surgery last Friday for a tumor. He will require follow-up therapy, as the tumor was malignant. He and Judy plan to move to North Carolina as soon as possible to be near their daughter.
What do independent minded people do when faced with grief? Do we look for the local support group or take the "chin up, I'll get through this" route? I observe that what we tend to do is look for "buddies", specifically, "grief buddies." Death and loss is traumatic, unsettling, disorienting, and emotional. Harriet Hodgson writes on her website, 'Open to Hope', that in time of loss, we look for driving and traveling buddies for everything from trips to the store to trips abroad. We look for health and medical procedure buddies to be with us. We look for crying and listening buddies. We cultivate comfort buddies. We reach out for trigger buddies who know the times of year and the events that bring back the grief. Finally we grow close to planning buddies who help us navigate the future.
A buddy is a friend. The buddy system helps us navigate life and emotions, and make the journey less lonely.
Congratulations to Sarah and Morgan Cooper who were joined in marriage on Friday October 24!
Emerson Discussion
We will be discussing the essay, "The Transcendentalist." We are going back to the 7pm meeting time in the Carll House. All invited. The Transcendentalist...believes in miracle, in the perpetual openness of the human mind to new influx of light and power; s/he believes in inspiration, and in ecstasy."
Climate Change presentation by Joel Huberman
Thursday October 30, 7pm.
There's a lot of discussion these days about "the dangers of carbon pollution" and "why the burning of carbon-based fossil fuels (coal, oil and gas) is heating up the planet." But our use of fossil fuels has generated enormous benefits for humankind. In this talk, Dr. Joel Huberman, a retired biochemist, will explain why the burning of fossil fuels (which increases the level of carbon dioxide in the atmosphere) is something to worry about, whereas our breathing (which also puts carbon dioxide into the atmosphere) is harmless. He will also explain why it is that the methane generated by cows is less of a cause for concern than the methane released into the air by fossil fuel production. Finally, he will show why we will need to continue using fossil fuels for a decade or more into the future, in order to build the alternative energy infrastructure that will eventually allow us to stop using fossil fuels, thus saving the planet from potentially disastrous climate change.
A Celebration of Partsong
On Sunday, November 2 at the Peterborough Unitarian Church the Peterborough Chamber Choir will present a program celebrating the art of harmonized song, featuring some of the masterpieces of the genre loosely defined as "partsong". The concert will include works from England and Germany to France and the United States. Featured composers are Elgar, Stanford, Saint-Saëns, Parry, Brahms, Mendelssohn, Arthur Sullivan, and Richard Rodney
Bennett. There will also be a world-premiere from choir director David Vernier.
The Peterborough Chamber Choir, a select 18-member ensemble, is celebrating its 23rd year since its founding by director David Vernier in January, 1991.
Besides its aim to consistently present the highest-quality choral music to Monadnock-area audiences, the choir donates all the proceeds from its concerts to local charitable organizations, primarily the community suppers, food bank, and church music programs. Members of the choir come from Peterborough, Sharon, Temple, Jaffrey, Lyndeborough, Harrisville, Dublin, Fitzwilliam, and Keene.
In April 2011 the choir won first place prize in the Together in Song Choral Festival held in Springfield, MA. The festival, sponsored by public television station WGBY and featuring 47 participating choirs from Connecticut, Massachusetts, New Hampshire, and Vermont, was organized to "celebrate the choral tradition of Western New England." In the spring of
2012 the choir completed its first European concert tour, performing in churches and schools in Austria and Hungary.
The Peterborough concert will begin at 4 pm and will last approximately one hour and fifteen minutes. It is appropriate for adults and children age 12 and older. Admission is by free-will donation to the Unitarian Church music program.
Holiday Stroll
Mark your calendar for the Holiday Stroll, when all the churches in downtown Peterborough sell crafts, baked goods and more for the holidays. Come help set up Friday Nov 21 in the afternoon, come shop on Saturday from 9 to 3, or help clean up that Saturday starting at 2:30.
Harvest Supper
Sunday November 23 is the date for our annual Harvest Supper. Stay tuned for further information on what you can bring. Local, all natural turkeys will be provided, but donations for them are appreciated.
Welcoming Tips
Avoid using words that would exclude newcomers, such as "our" this and "our" that.  Try not to use abbreviations like RE, UUA, etc.
Where's Deb?
Just in case you were missing me (and I hope you were) I have reduced my Sundays to just four this year.  I was all ready to retire last June after 30 years of Sundays, and was more than ready to give up the long drive, but with the other personnel changes I decided to wait.  Luckily for me our wonderful musicians Maria and Marybeth are willing to accommodate me and I may be called to fill in occasionally.  So I will be playing the Thanksgiving Service, November 23rd; one Sunday during the holiday season, December 7th; Easter Sunday, April 5th; and the Flower Communion, June 14th.  I have had a great summer and am feeling better than I have in years, and intend to stay that way!
            See you in church -  Deb Nunes
Military Ministry
Unitarian Universalism is a faith home for many servicemen and servicewomen of the
U.S. Armed Forces as well as veterans and military families. However, sometimes in our congregations, people with military involvement are reluctant to "come out" for fear that they may not be completely welcomed.
The UUA recently introduced a Military Ministry Toolkit for Congregations (http://www.uua.org/re/adults/militaryministry/index.shtml) to facilitate story-sharing, dialogue, faith development, and potentially service projects or community partnerships. Religious professionals and lay leaders are invited to join the Faith Development Office for a free, one-hour webinar on how to facilitate military ministry in the congregational
setting, presented by Gail Forsyth-Vail, UUA Adult Programs Director, with Shawna Foster, a military veteran and Military Ministry Coordinator for the UU Church of the Larger Fellowship. Two sessions will be offered. Email faithdevwebinar@uua.org to register for either Tuesday, Nov. 18 at 1 pm Eastern time or, Wednesday, Nov. 19 at 9 pm Eastern time.
Community
"Remember, remember the 5th of November, Gunpowder, Treason and Plot!"
Please join the Flemmings for a celebration of Guy Fawkes Day, Wednesday, November 5th,  6pm - whenever, at 329 Old Greenfield Road, Peterborough.  This "celebration" is really an excuse for a good bonfire party, with Pot-Luck!  Bring something to eat or drink to share.
No RSVP necessary but let us know if you need directions to our house - joynmt@aol.com; dcflemming@aol.com or  603/533-3771 or 603/533-3803.
Apartment for rent
Apartment for rent, short term, beginning in January in Antrim. Contact Sydney Wilson-Smith at 588-2789.
---
Be well, be loyal to peace, justice and the social good.  Vanessa
Vanessa's Office Hours:  Monday & Th.  8 am – 4:30 pm. Tues. 8:00-11:00 am
Char's Office Hours: Mon-Fri 2-5 pm
David's Office Hours: Mon & Th 9-4
Note* Actual times are subject to change dependent on individual schedules.
To unsubscribe go here. 
Check the box marked Weekly Bits. Enter your email address in the box provided, and click unsubscribe. You will be sent an email to confirm your choice.
---
No one is born hating another person...People must learn to hate, and if they can learn to hate, they can be taught to love, for love comes more naturally to the human heart than its opposite.
- Nelson Mandela –