Thursday, October 2, 2014
Greeters: Victoria Burnham and Brooks Rice
Flowers:  Linda and Greg Scerbinski in memory of their son, Erek.
Community Hour: Nancie Gordon and Sarah Sherburne
Sermon: "Empathy Wake Up"  Rev. David Robins
Greeters needed for next Sunday, October 12th. No one has signed up yet.  Can you help?
---
We build too many walls and not enough bridges.
- Isaac Newton -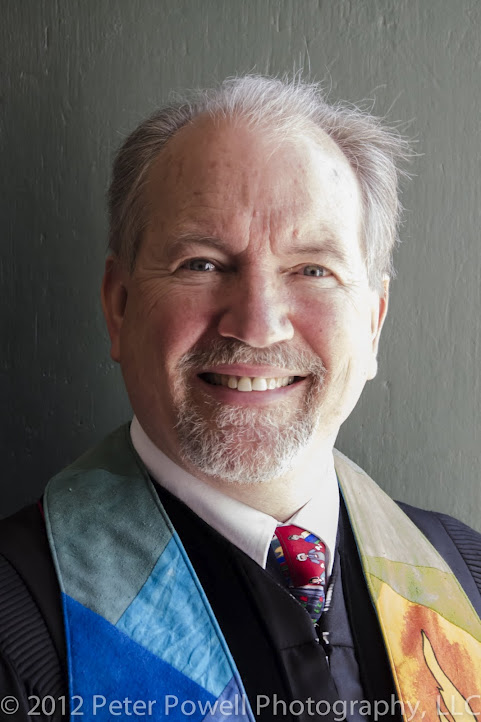 From David
I am writing to let you know about a change to weekly bits.
We are planning to publish weekly bits on Tuesday instead of Thursday in order to recruit, earlier in the week, the Sunday Greeters and Coffee Hour folks.
We understand this change may put an extra burden on you to send Vanessa your weekly bits info by 9am Tuesday mornings.
The Thursday publication has been very useful in publicizing weekend events at PUUC. We hope a Tuesday publication of weekly bits will continue to be useful.
Thank you.
Thank you again to all members and church staff who helped so much with the rummage and white elephant sales. These volunteers offered such tremendous support that it made the month of work that we had to do so much easier. PUUC volunteers, thanks for the outstanding support.
Reclaiming Prophetic Witness: Liberal Religion in the Public Square by Paul Rasor is the 2014-2015 UUA Common Read. In this inspiring call to action, Rasor dispels the myth that conservative Christianity is the only valid religious voice in national debates on social policy, and shows us that the powerful support of religious liberals may be more numerous than we realize.
Clean up Day
Come join us Saturday, October 4th 8:30-12:30 AM at the church to get the church in shape for the 275th  anniversary celebration. Bring rakes, clippers, cleaning pails and lots of elbow grease. Let's make the church shine!  Pizza for all.
Interim Minister
Are you curious about the process for choosing an interim Minister?  We will be conducting a search for an interim Minister to serve the congregation for the period right after David Robins retires in December.  On Sunday, October 5 after the worship service there will be an informational meeting about this process.  Ray Dodge and Mark Beal, two members of the interim search committee, will explain the process and answer questions.  The meeting will be held in the Sanctuary.  It is open to all and will begin around 12:45.
Help PUUC Celebrate Peterborough's 275th--
And Raise some Currency and Cheer
PUUC will be holding a bake sale, church tours and a colonial supper on October 1, and we need your help. Here's what's needed:
Bake apple or pumpkin baked goods for Abiel Abbott's Apple Delights and drop off at the food court by 10 a.m. (Contact Karen Dudra at coffee hour Sunday)
Serve apple crisp from 12 to 2 in the parish hall. (Contact Rick Miller)
Set up, decorate or clean up after Abiel Abbott's Colonial Supper (5 to 6:30) (Contact Rhonda Barkley)
And remember Ben Franklin's advice:
"Hide not your talents. They for use were made. What's a sundial in the shade?"  
Abiel Abbot's Apple Delights
At the 275th Celebration
The Apple Crisp Committee is looking for hand-crank apple peelers, apple corers, and two to three volunteers to help peel and core 125-130 apples on Friday, October 10, in the afternoon. Please bring corers and peelers to the church on Sunday morning. We plan to make enough apple crisp for Peterborough's 275th anniversary, with plans to sell it at a booth in the Food Court and at the church during the historic tours and the dinner at 5 p.m. What a way to build community!
Colonial Feast, October 11 from 5 to 6—get your tickets now before they run out! The Feast takes place right before the fireworks to celebrate Peterborough's 275th.Local meats, fresh & local veggies, home baked goods and more. Tickets available after church on Sunday.
Climate Change presentation by Joel Huberman
Thursday October 30, 7pm.
There's a lot of discussion these days about "the dangers of carbon pollution" and "why the burning of carbon-based fossil fuels (coal, oil and gas) is heating up the planet". But our use of fossil fuels has generated enormous benefits for humankind. In this talk, Dr. Joel Huberman, a retired biochemist, will explain why the burning of fossil fuels (which increases the level of carbon dioxide in the atmosphere) is something to worry about, whereas our breathing (which also puts carbon dioxide into the atmosphere) is harmless. He will also explain why it is that the methane generated by cows is less of a cause for concern than the methane released into the air by fossil fuel production. Finally, he will show why we will need to continue using fossil fuels for a decade or more into the future, in order to build the alternative energy infrastructure that will eventually allow us to stop using fossil fuels, thus saving the planet from potentially disastrous climate change.
Holiday Stroll is Coming! Help urgently needed
Saturday, November 22 is the annual Peterborough congregation's Holiday Stroll. We join with the other churches in town in making holiday fun.
     Cookie Walk!
     Plant Tables!
     Arlene Dart's knitted items!
     More!
The PUUC Women's Alliance is not active at the moment and can no longer organize the Holiday Stroll.
The chairs of each committee are asked to arrange for one of their committee members to join in the organization of the event and to attend a meeting to make plans for our participation at 6.30pm on Wednesday October 22nd in the dining room immediately after the Community Supper.
Thanks you for helping to keep up the 21 year-old tradition in which churches in Peterborough join together for a fun celebration every year on the Saturday before Thanksgiving.  Would committee chairs please let Julie Flood Page know who will be attending the meeting?
Thanks for your help.
A Brief Introduction to Postmodern Thinking presented by Carolyn Saari
Postmodern theory is currently pervasive in academia and is very compatible with much of UU thought.  This offering will involve 5 presentations with discussion regarding some of the implications of postmodern philosophy.  This series is intended for people unacquainted with philosophy and will not require outside reading. We will meet in the Johnson Room above the UU church office on Monday afternoons 11/3- 12/1 from 2:30-4pm.
The five sessions are titled:
11/3    What's in a Story?
11/10  How Do We Acquire Language?
11/17  What Is the Truth of the Text?
11/24  Science and Religion: Do They Fit Together?
12/1    Internal Life and the Social Environment
Carolyn Saari, Ph.D. is Professor Emerita, School of Social Work, Loyola University Chicago.  Her published work includes 3 books and numerous articles that focus on the implications of postmodern theory for psychotherapy.  She served on several editorial boards and as the Editor of the Clinical Social Work Journal for 11 years.
Please contact Carolyn directly to reserve a space or if you have questions about the series:  carolynsaa@gmail.com
Welcoming Tips
Guests in our congregations may already feel as if they "stand out".  Sometimes that can be an uncomfortable feeling, made more so by having done what they were asked to do (take a red mug), only to stand alone and be ignored as members greet one another.
Unraveling the Gender Knot-Challenging the System that Binds Us
A Course for Unitarian Universalist Adults and Youths
Published by UU Women and Religion www.uuwr.org
By Barbara Schonborn, Alison Campbell, and Rosemary Matson
Participants and co-leaders:
·        Examine religious writings that influence our beliefs about women and men
·        Study how the patriarchal system shapes women and men
·        Identify and practice confronting patriarchal actions by organizations, other people and ourselves.
Community
Crop Walk in Jaffrey
The annual Crop Walk will take place from the United Church of Jaffrey on Saturday, October 4 starting at 8:30. Registration forms will be available at Community Hour this Sunday, September 28.
Please plan to walk with friends and children. If you can't walk, please consider sponsoring the PUUC walkers. The walk supports the local food pantries and UUSC relief efforts. For more information, contact Julie Flood Page 899 9759 or juliejfp@juno.com
---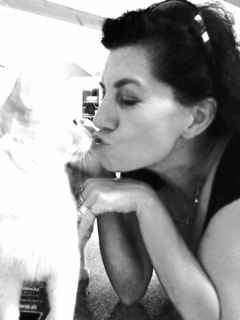 I love this picture of myself and my BF Cosmo. He is the sweetest little guy who always greets me with the biggest juiciest love. May you all have a lovely weekend. I will celebrate my birthday with good food, fun, and family who have come from afar. I'm hoping there will also be chocolate. Go forth and spread love far and wide.
Be well, be loyal to peace, justice and the social good.  Vanessa
Vanessa's Office Hours:  Monday & Th.  8 am – 4:30 pm. Tues. 8:00-10:30 am
Char's Office Hours: Mon-Fri 2-5 pm
David's Office Hours: Mon & Th 9-4
To unsubscribe go here. 
Check the box marked Weekly Bits. Enter your email address in the box provided, and click unsubscribe. You will be sent an email to confirm your choice.
---
If I keep a green bough in my heart, then the singing bird will come.
- Chinese Proverb -