Thoughtful tidbits for every week.  You know…to keep up your spiritual blood sugar.
---
This month's theme: Serve
"The best way to not feel hopeless is to get up and do something. Don't wait for good things to happen to you. If you go out and make some good things happen, you will fill the world with hope, you will fill yourself with hope." 
― Barack Obama
---
This Sunday
Sermon: Playing with Pain – Rev. David Robins
Greeters: Margret Kolbjornsen & Rick Miller
Community Hour: Jenny and Tony Brinsdon & RE Kids
Flowers:  Laura and Jonathan Gourlay in memory of their fathers John F. Haertnett and John G. Gourlay.
The Social Justice Committee will meet on the stage after community hour
The RE Committee will meet in the Morison room at 12 noon.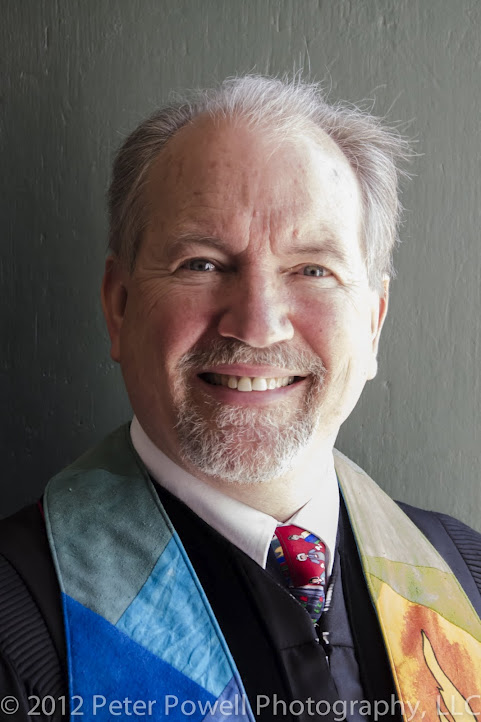 From David
 The lecture last week by Hedrick Smith was sponsored by the PUUC Social Justice committee and the Lyceum. While it was a worthwhile sponsorship, several people have commented that the speaker lacked a suggested action plan. His one suggestion was that it is time to go demonstrate. I wish to make two other suggestions that were birthed and developed in America.
1.     Civil disobedience  Thoreau articulated a philosophy and purpose to his own act that put him into jail. Gandhi and Martin Luther King Jr. both used it to effect sweeping social and political change. We do not lack in pressing issues nor in groups that one may join in solidarity.
2.     Voluntary Associations Which leads to the second uniquely American invention. We organize to get things done, and we are best when we take the long view and raise money to get what we want.
Join with others.

Raise Money for EAE: Education, Assistance, Electing people

Take the long view.

Timely, non-violent civil disobedience that involves more and more people, inter-generationally. Had Thoreau organized 500,000 people to go to jail with him, he might have stopped the Mexican American War, and hastened the end of slavery, the two issues that motivated his conscience. 
Change of address
Note- Shirley Franchi's email address has changed, it is now: smfranchi30@gmail.com
Notice
Semi-Annual Meeting
Sunday, November 17th, 2013, in the Parish Hall following the morning service
Childcare will be available in the Sunday School rooms
Agenda
1.     Call to order
2.     Property
-   Boiler replacement
-   Kitchen update
3.     Finances
-      Current budget
-      Fall call (canvass supplement)
4.     Motion to adjourn
Photos
Sarah Sherburne and Marsha Morrow will begin on the weekend of Nov.17 to take photos of individuals for the next directory of members/friends. We will contact you in advance.
Wanted: Gifts
Please help the Women's Alliance by bringing a small inexpensive gift to Community Hour this week for our Holiday Stroll gift table. New and unused items only please! Handmade items especially welcome! We are working hard to make this major fund raiser a big success!
Thanks for your generosity.
New Women's Group-tonight
The next new PUUC women's group meeting will be November 7th 5:30-7:30 PM. We plan to spend some time just getting to know one another so talking informally for the most part. It is open to any women of the church.  So come anytime you can. A topic for some of next time is: What do you do just for yourself? 
You may contact Elsa Voelcker if you have any questions by phone 588-6336 or email.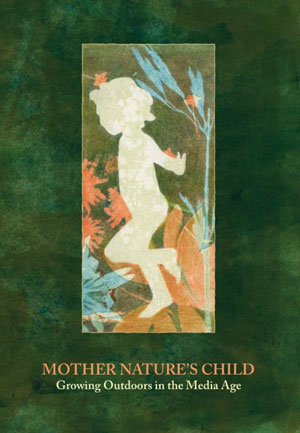 Film Nov 8th-Mother Nature's Child-tomorrow night
The Cornucopia Project and the Harris Center for Conservation Education are hosting a screening of Mother Nature's Child, Growing Outdoors in the Media Age on Friday, November 8th.  The screening will be held at the Peterborough Unitarian Church from 7 to 8:30 p.m. and is sponsored by the PUUC Social Justice Committee.

Mother Nature's Child explores explores nature's powerful role in children's health and development through the experience of toddlers, children in middle childhood and adolescents. The film marks a moment in time when a living generation can still recall childhoods of free play outdoors; this will not be true for most children growing up today. The effects of "nature deficit disorder" are now being noted across the country in epidemics of child obesity, attention disorders, and depression.

The screening is free to the public, however, donations will be accepted at the door.  Please contact the Cornucopia Project at 784-5069 for further information.
Veteran's Day
The church office will be closed on Monday November 11, Veteran's Day, and also Thursday November 28 and Friday November 29 for Thanksgiving. 
Organ and Choir concert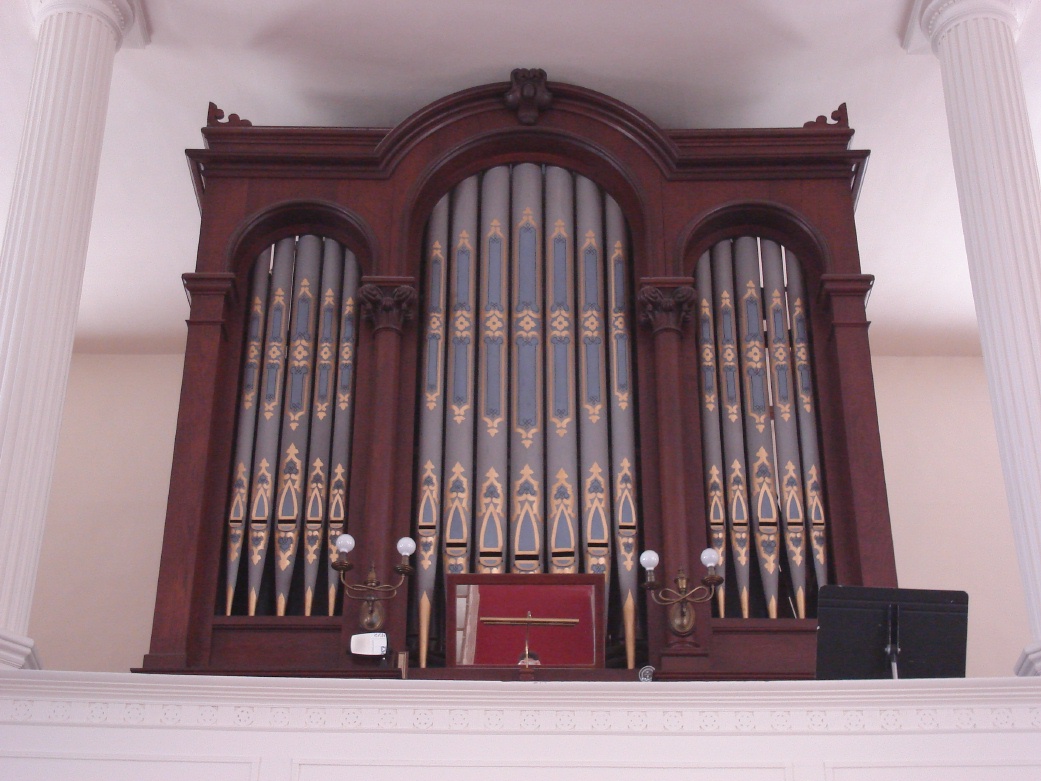 The Peterborough Chamber Choir, directed by David Vernier, and organist Jeffrey Fuller of All Saints Church will be performing together in a concert at the Peterborough Unitarian Church on November 17 at 4pm. Also performing will be soprano Katherine Galvin-Maddelena of Peterborough.
The concert will include pieces for soprano, choir, and organ, selected from G.F. Handel's ode "L'Allegro, il Penseroso ed il Moderato", a theatrical work that was among the composer's most popular during his lifetime, and contains several of his finest arias balanced with typically lovely choral sections. Also on the program will be several works for solo organ—featuring the Peterborough Unitarian Church's outstanding restored Hook tracker organ—and pieces for choir, including a cappella works by Palestrina and Byrd, and Brahms' "Geistlisches Lied" for choir and organ.
Suggested donation of $12 adults and $6 students will benefit the Unitarian Church. For more information, contact Maria Belva at 603-924-2055.
The Peterborough Unitarian Church is Handicap Accessible through the church parking lot door.
Harvest Dinner-November 24 after church service
The Harvest Dinner is underway!  We have all the funds we need for purchasing the turkeys! Here's our crew so far:
Turkey purchaser: Bryan Field
Turkey chefs: Peter and Ann Harrison
Gravy maker: Mick Induni
Turkey carver: Greg Scerbinski
A great set up crew: Anne Fischer, Lorraine Fischer, Sarah Dengler, Rick Miller, and Amy Morss.
We need:
Donations of potatoes
Mashed potato makers
Clean-up Crew
and of course everyone to bring a potluck dish to share.  Please contact me in the office if you would like to help create this fun yearly event.  For some, this may be their ONLY Thanksgiving dinner.  Let's make it fun and delicious! 
Northern New England District News
Here is a link to the NNED Bulletin for November.   There is a sign up button on the left hand side of the Bulletin for those of you that would like to receive district publications directly.  
http://archive.constantcontact.com/fs128/1102801309558/archive/1115467395296.html
Community
West Side Story-ConVal High School
A number of PUUC youths will be in the cast of West Side Story at Conval High School this weekend (November 7-10).  Shows are Thursday, Friday and Saturday nights at 7 p.m., and Sunday at 2 p.m.  Please call to reserve tickets at 924-3869 to assure availability of tickets. Tickets are $10 for adults and $5 for students.
Please come hear some great music this weekend!
Friday, Nov. 8, 7:30 pm, Joy Flemming will be performing on the Keene State College Music Department's Faculty Recital, playing a woodwind quintet by Rober Paterson.  This whimsical piece includes references to Dali paintings, TV shows of the 50s and 60s, and classical music - and will be accompanied by a slide show.
Sunday, Nov. 10, 12 - 2 pm, join David and Joy Flemming (flute and bassoon) and Mark Ferguson on Piano at the Waterhouse Restaurant in Depot Square for Brunch.  We'll be playing classical and David's favorite "schmaltz" tunes.  (A Nightingale Sang in Berkeley Square, Can't Help Lovin' Dat Man of Mine, etc.)
Contact Joy for more information:  joynmt@aol.com or 533-3803
"FRESH," FEATURE DOCUMENTARY ABOUT SUSTAINABLE AGRICULTURE
Peterborough Grange #35 and The Cornucopia Project, Longview Forest Products, Tracie's Community Farm, Stonegate Farm, Sunnyfield Farm, Farmer John's Plot, Oxbow Farm, Hungry Bear farm & Bennington Gardens are proud to announce a local community screening of FRESH, a new feature documentary film by Ana Sofia Joanes that celebrates the food architects around the country who are boldly reinventing our food system with sustainable agriculture initiatives.  
FRESH will screen in Peterborough at Peterborough Community Theatre on Monday Nov. 18th at 7:30pm, followed by a discussion of the film.
About the Film
FRESH is a reflection of a rising movement of people and communities across America who are re-inventing our food system. FRESH celebrates the food architects who offer a practical vision of a new food paradigm and consumer access to it.  Encouraging individuals to take matters into their own hands, FRESH is a guide that empowers people to take an array of actions as energetic as planting urban gardens and creating warm composts from food waste, and as simple as buying locally-grown products and preserving or freezing seasonal produce to eat later in the year.
Throughout the film, we encounter the most inspiring people, ideas, and initiatives happening around the country right now.   At the Growing Power urban farm in Milwaukee, Will Allen is turning three acres of industrial wasteland into a mecca of nutrition for his neighborhood.  In Kansas City, we witness David Ball revitalize his community, turning the modern concept of the Supermarket on its head by stocking his Good Natured Family Farm stores with produce from a cooperative of local farmers.  And, we journey to Joel Salatin's farm in Virginia's Shenandoah Valley to witness his methods for closing the nutrient cycle, allowing cows, chickens, pigs and natural grasses to flourish and produce without ever an ounce of chemical fertilizer or industrial animal feed. 
FRESH tells the stories of real people, connecting audiences not with facts and figures or apocalyptic policy analysis, but with examples of personal initiative and concrete ways to engage in a new food model. 
FRESH (2009, 72 mins.) Produced and Directed by Ana Sofia Joanes. Editor: Mona Davis. Director of Photography: Valery Lyman. Original Music: David Majzlin. U.S. English. Ripple Effect Productions.  A Specialty Studios/ Ripple Effect Inc. release. 
---
"Everybody can be great...because anybody can serve. You don't have to have a college degree to serve. You don't have to make your subject and verb agree to serve. You only need a heart full of grace. A soul generated by love." 
― Martin Luther King Jr.
---
Oh my goodness, no time to write anything witty.  Just getting this out there as fast as my little fingers can type it up.
Be loyal to peace, justice and the social good.  Vanessa
My Office Hours:
Monday and Thursday 7:30 to 4:30, Tuesday 7:30 – 10:30 am. 
Times you can find someone in the church office
Monday 8:00 to 4:30
Tuesday 7:30 – 10:30 am 
Wednesday 9:00 – 3:30 pm
Thursday 8:00 – 4:30
Friday it's often a very empty place….