This Sunday November 9th
Sermon:  "Peace and Non Violence"  Rev. David Robins
Greeters: Audrey Carvalho and ?  Will someone step up to help Audrey?
Community Hour:  Linda and Bryan Field
Flowers:  Robert and Molly Walker in memory of our nephew, Matthew.
To sign up, go to:  http://www.signupgenius.com You can log in with your login name and password, or click 'Find a Sign Up' at the upper right, use puuc@uupeterborough.org as the email to search. Or you can simply respond to this email. 
Social Justice meeting on the stage after community hour this Sunday.
---
Peace cannot be kept by force; it can only be achieved by understanding.
Albert Einstein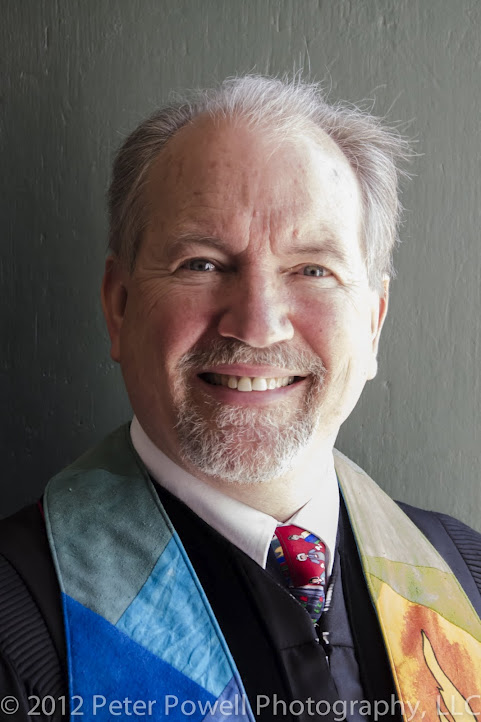 From David
From David Robins Friendship sermon, November 3, 2014:
"Ideally, congregations are like one-stop shopping for friendliness and friendships. And not just friendships between adults, but friendships between all ages. And not just between all ages, but also your friendship with yourself. And not just friendship with yourself, but also an opportunity to do the spiritual work of your friendship with the transcendent or ideal, be it called a higher power, ancient mother, god, earth, principles, love, justice.
Emerson Group met for the last time on November 3.
Email addresses and Phone Numbers of PUUC members and friends appear in the Weekly Bits and the Cresset on a regular basis. If you would like to keep your email address and phone number out of these publications, please tell Vanessa at the Church office.
Open Stage Nov 7
A popular, local, semi-acoustic quartet named "Off the Cuff" will be performing at Parish Hall Open Stage, Peterborough Unitarian Universalist Church, on Friday, November 7th. The group plays rich instrumental arrangements and deliver crisp vocal harmonies. Audiences love the music because it's upbeat, energetic and fun. The "Cuffers" play tunes from the 1920s to the 21st century. Their cornucopia  of musical styles include blues, jazz, rock, folk, world music and country. 
"Off the Cuff" is Harry Lowenthal, flute; Pamela Smith, guitar and vocals, John Spaulding, bass, percussion and Jonas Taub, guitar and vocals. Together, they have been delighting audiences across southern New Hampshire for over a decade, and well more than that in various solo, duo, and ensemble configurations. Whether an original tune or an old standard, a pop tune, or a nugget by some little known songwriter, "Off the Cuff" infuses its own special blend of musical style and arrangement into every song. Hear them online at http://www.monadnockfolk.org/?p=1460 
Before and after the feature act, local open stage performers from the Monadnock Region will entertain the audience with a variety of acoustic music, spoken word, and comedy acts. Artists wanting to sign up for a performance slot should appear at Parish Hall at 7:00PM or contact Jack Kid at jackkidmusic@gmail.com.
Holiday Stroll
Mark your calendar for the Holiday Stroll, when all the churches in downtown Peterborough sell crafts, baked goods and more for the holidays. Come help set up Friday Nov 21 in the afternoon, come shop on Saturday from 9 to 3, or help clean up that Saturday starting at 2:30.
Harvest Dinner
As is our tradition, our annual harvest celebration takes place this year on Sunday November 23 after the service.  Bryan Field has ordered local turkeys, which are more delicious and "greener" but also more expensive than conventionally raised turkeys. On Sunday you generously donated $147 for the turkeys, so we only need another $100.  We are looking for folks to make mashed potatoes and stuffing.   Since this is a potluck, following are suggestions of what to bring, depending on your last name.  You are, of course, welcome to bring anything you would like.
A – G:  sides including salads
H-I:  bread or rolls
J-L:  drinks
M – Z:  desserts
Want to get in on the fun?  Call or email Sarah Dengler ( 603-899-6870 or sarahjdengler@gmail.com) if you want to:
Set up before church (2 people)
Clean up :  (lots of folks needed, see Peter Powell)
Welcoming Tips
If they have children with them, introduce them to the person in charge of Religious Education so the children will feel comfortable.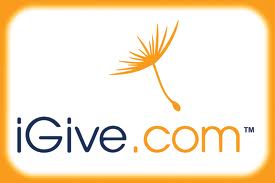 A way to give to PUUC while shopping online
I-Give is a way for retailers to give PUUC a reward for purchasing on-line. Since the Festive Season is close, let's freshen up on how to do it.
It's tremendously easy -- even I can do it. Go to the PUUC website (uupeterborough.org). At the bottom of our home page, click on the i-give link. You'll link then to the i-give check-in page. If you have an account, log in. If not, the sign-up process is quick and easy.
After logging in, you'll get to a window listing all vendors in the system together with the percentage each will give when we buy stuff. Percentages vary between about 0.2% and about 20% so shop around, find a vendor for whatever you want giving the best kick-back.
In general, prices tend to be competitive. Whatever you buy will be delivered by whatever service the company uses.
If you want to send me an early Christmas present, that's OK. ~ David Flemming

*Note* from Vanessa. I installed the iGive button on my browser and every time I shop online, it reminds me to click the iGive button!  Because face it, it's too easy to forget to go to the iGive website first before shopping. So, every time I buy something online, PUUC gets $. Really. It's awesome. I see the checks arrive in the mail here at the church on a quarterly basis and right now they're pretty small, but just imagine if all of you were doing the same thing.... 
Community
"Remember, remember the 5th of November, Gunpowder, Treason and Plot!"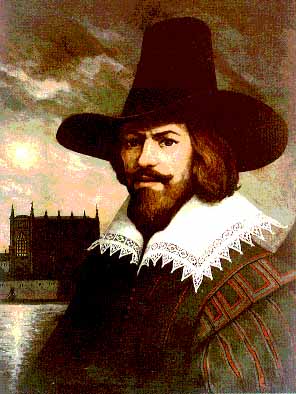 Guy Fawkes, known to be a conspirator in the plot to blow up the Houses of Parliament in London, UK in the year 1605 was sentenced to be burned in effigy at the stake tomorrow, November 5th beginning at about 6.00 pm in the Flemming's back yard, a ceremony to which all are invited.
Mr. Fawkes appealed for clemency to the Supreme Unitarian Universalist Court during the service on November 2nd, during which, Justices Jenny and Tony granted his appeal.
Mr. Fawkes effigy's sentence was reduced. His effigy will be forced to sit in a lawn chair by the camp-fire while his living descendants consume beverages, eat nourishment provided by pot luck contributions, talk, laugh and generally have a good time. Fireworks may occur provided permission is granted by the Peterborough Supreme Fire Department.
329 Old Greenfield Road is the place to be. Please join the Flemmings for a celebration of Guy Fawkes Day, Wednesday, November 5th,  6pm - whenever, at 329 Old Greenfield Road, Peterborough.  This "celebration" is really an excuse for a good bonfire party, with Pot-Luck!  Bring something to eat or drink to share.
No RSVP necessary but let us know if you need directions to our house - joynmt@aol.com; dcflemming@aol.com or  603/533-3771 or 603/533-3803.
KEENE UNITARIAN CHURCH
FRIDAY NIGHT FORUMS: 
KUUC will be hosting two panel discussions with representatives from the Monadnock region sharing their insights, efforts, and hopes for Economic Justice in this area. 
11/7/14: 7-8PM
Beyond Charity: Strengthening the Safety Net for Vulnerable Populations
Join us for Slice of Fellowship Potluck Dinner at 5:30 PM in the Parish Hall, followed by a panel discussion with Phoebe Bray from Community Kitchen, Mindy Cambier from the Hundred Nights Shelter, Sr. Kathleen Haight from Catholic Charities and the Manna Fund and Susan McNeil from AIDS Services of the Monadnock Region. 
11/21/14: 7-8:30PM (Sanctuary)  
Standing Together For Fair Pay & A Better Way
Join us in the Sanctuary at 7 PM for a panel discussion with leaders of the Monadnock region who are working for change and can share their view from the frontlines.  Among the panelists will be Jan Peterson, Supervisor of the Public Defenders Office and Linda Rubin from Healthy Monadnock 2020. There will be refreshments following the event in the Parish Hall and a Junior Activist Bake Sale to raise funds for the Community Kitchen and Hundred Nights Shelter!
November 16, 2014, 2:30-4:00pm
Faith-based Community Organizing:
Living the Call of Our Many Faith Traditions & Our Shared Humanity
Presenters:
Rod Wendt, United Valley Interfaith Project, President
Sarah Jane Knoy, Granite State Organizing Project, Executive Director
Learn about the power of faith-based community organizing, when people of many faith traditions come together, build relationships, develop leadership skills, gain power, and make a difference in their communities. Sarah Jane Knoy and Rod Wendt will introduce us to faith-based organizing, share their experiences, and answer questions. This session is part of the Keene Unitarian Universalist "Month of Sundays" focus on economic justice. People of all faiths are invited and most welcome.
---
Be well, be loyal to peace, justice and the social good.  Vanessa
Vanessa's Office Hours:  Monday & Th.  8 am – 4:30 pm. Tues. 8:00-11:00 am
Char's Office Hours: Mon-Fri 2-5 pm
David's Office Hours: Mon & Th 9-4
Note* Actual times are subject to change dependent on individual schedules.
We can never obtain peace in the outer world until we make peace with ourselves.
Dalai Lama
-------------------------------
To unsubscribe go here. 
Check the box marked Weekly Bits. Enter your email address in the box provided, and click unsubscribe. You will be sent an email to confirm your choice.