Thoughtful tidbits for every week.  You know…to keep up your spiritual blood sugar.
---
This month's theme: Serve
"There is no such thing as a simple act of compassion or an inconsequential act of service."   Caroline Myss
This Sunday
Sermon: Local and Global – Rev. David Robins
Greeters: Sydney Wilson-Smith and Marsha Morrow
Flowers:  Greg and Linda Scerbinski in memory of their son Erek.
Harvest Dinner: This Sunday we will be gathering downstairs for our Annual Harvest dinner after the morning service. I love it when the whole church smells like turkey!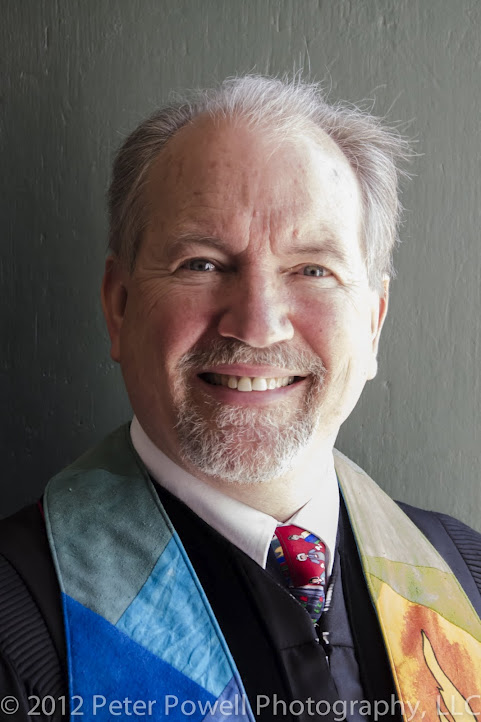 From David
Deb Nunes has been in Dartmouth Hitchcock Hospital Since Sunday after suffering an apparent heart attack. She is undergoing tests and hopes to be back home before you read this email. Please keep her in your thoughts, send her a card, or contact Margret Kolbjornsen of the Care Committee if you are willing to prepare a meal.
Merry Stockwell has moved to Peterborough.
Her address is 20 Hunter Farm Rd, Peterborough, 03458
Her phone is 784-5282
Music Soirée
Friday Nov. 22, at 7pm we will have the Music Soirée in the RE wing.  Anyone who can read music and would like to join us is welcome.  We can provide music, or you can bring your own.
This is all for fun and we have music, even for guitar.  Hope to see you there.  For more information please call Mary Seaver.
Still Need Cookies for the Holiday Stroll
Time is running out, so please pull out your favorite holiday cookie/bar recipe and bake two dozen treats for the Holiday Stroll cookie table. We have customers return every year, looking for sweets to serve during the November and December holidays.
You may drop off your sweet or savory contributions on Friday between 2 and 4 p.m., or on Saturday morning before 8:45 a.m., on the stage in the Parish Hall or in the upstairs Alliance kitchen.
Holiday Stroll
It's almost here!
The Holiday Stroll will take place on Saturday Nov 23rd from 9am-2pm.
This is a fun event with lots of goodies and live music. Please come, shop and make it a success. The Women's Alliance depends on everyone to help with this major fund raiser for the church. Please bring small gifts, plants, baked goods and cookies for the cookie walk to the church on Friday Nov22nd 2-4pm or Saturday am by 8.30.
We are urgently in need of strong people to help with table set up at 1.30pm on Friday 22nd and also to pack everything up afterwards at 2pm on Saturday 23rd.
It's holiday treats time -- a great addition to your Thanksgiving menu.  Thanks to those who have already made great gift contributions. It's much appreciated.
Maple Syrup Shortage
 An inventory of available maple syrup accounted for one and 1/2 Quarts on hand.  The pancake breakfast scheduled for November 23rd and the Holiday Stroll will require at least five quarts.  Anyone inspired to contribute a jug will be right on target and greatly appreciated.  Property Committee
 Best Breakfast in Town
THIS Saturday November 23, 8 a.m. to 10 a.m.
On the morning of the holiday stroll join us for a pancake breakfast right here in our dining room.
If you can help set tables, flip pancakes, do dishes or just generally help, talk to Phil Jones. This is great publicity for the church, a great fundraiser and great fun.
Spread the word—it's a community event. $5
Harvest Dinner- This Sunday after church service (Nov 24)
Here's our crew:
Turkey purchaser: Bryan Field
Turkey chefs: Peter and Ann Harrison
Gravy maker: Mick Induni
Turkey carver: Greg Scerbinski and Dwight Schenk
Set up crew: Anne Fischer, Lorraine Fischer, Sarah Dengler, Rick Miller, and Amy Morss.
Clean-up Crew: Meredith Martin, Rhonda Barkley, Linda Scerbinski, Amy Morss
We need:
Everyone to bring a potluck dish to share.  If you don't know what to bring and need a guide: If your last name starts with A-C bring dessert, D-G salad, H-P side dish, R-S bread or rolls, T-Z drinks.  All dishes should be precooked as there is not enough room in the oven or kitchen to cook things there.
Thank you for all your help in advance. For some, this may be their ONLY Thanksgiving dinner.  Let's make it fun and delicious! 
iGive
Check our web-site at
www.uupeterborough.org – the last item on the menu bar is a link to "shop PUUC," which takes us to our shopping page. The first opportunity we found is iGive, a business that negotiates with web-based stores to return a percentage of the sale to a specific charity. Naturally, PUUC is our favorite. There's also a direct link at the home page's foot.
So, click on the iGive link. Instructions are clear. An alphabetic list of stores together with the percentage of money returned to the charity will be displayed. There's also a search window to look specifically for items you might like, just in case you want to give me something for Christmas.
This is going to be easy. As we gain experience, please share information about how easy this system is to use to Vanessa or myself. (Also tell us about problems).
The person completing the first successful purchase will get a free cup of coffee after the next service, complements of Reverend David Robins, but not this service, as we won't have any…
Direct link to our shopping page is: http://uupeterborough.org/content/shop-puuc
Submitted by David Flemming.
Community
Food Pantry Donations
The Monadnock Area Food Pantry is asking for turkey gravy, canned string beans and corn for Thanksgiving meals for families. Please bring in your donations on Sunday or any day.  Please place your donations into the Food Pantry cart inside of the Sanctuary door on Sunday and in the Parish Hall during the week.
Traveller's Prayer
Songs that sing to safe journeys through this world and beyond.
Two free benefit concerts in Jaffrey and Peterborough, NH.
Sunday, November 24, 2013
6:30 PM
United Church of Jaffrey
54 Main St, Jaffrey, NH 03452
(Benefit for MATS and Shelter From the Storm)
Sunday, December 1, 2013
6:30 PM
Union Congregational Church
33 Concord St
Peterborough, NH  03458
(Benefit for Keep Peterborough Warm Fund)
Offering songs that honor travels across the world, and from this world into the next, this intimate and eclectic choir sings songs from myriad cultures and musical styles.
Come listen to a unique collective of music, including Gospel, shape note, Russian, Spanish Renaissance, Georgian, and South African traditions, as well as lovely and lively contemporary pieces. Each concert brings music to life through the magical blending of the men and women who comprise Two Rivers Community Choir. 
Admission is free; donations accepted for aforementioned charities.
Two Rivers is an SATB (4-part) choral opportunity for men, women, and teens (17 and up), dedicated to bringing people together to make fabulous, energetic, community music.
Two Rivers Community Choir is in its sixth year of bringing multicultural music to singers and audiences in the Monadnock Region, fostering compassion and tolerance, and building communities through song.
For more info, contact Marybeth Hallinan, at keysofmb@gmail.com or 603-924-9527.
**If you'd like to donate to one of these causes, you can make checks out to the non profit of your choice (MATS--Monadnock Area Transitional Shelter--, Shelter for the Storm, or Keep Peterborough Warm Fund), and send it to me at 70 Grove St, Peterborough, NH 03458  
Handel's Messiah
Launch your December celebrations with a concert of essential highlights from Handel's Messiah on Saturday, December 7th at 7:30 p.m. at the Union Congregational Church in Peterborough. Sixty choristers and four soloists will be conducted by Jeffrey Fuller from All Saints Episcopal Church. Organist Mary Ann Fleming from the Union Congregational  Church and a Francestown based string quartet will accompany the ensemble.  The event is free and open to the public, but donations to offset expenses will be welcomed. The audience is encouraged to come early as seating is limited. There is nothing like the glorious Hallelujah Chorus to put you in the Christmas frame of mind!
---
"When you are able to shift your inner awareness to how you can serve others, and when you make this the central focus of your life, you will then be in a position to know true miracles in your progress toward prosperity."
― Wayne W. Dyer
---
Keep in mind there will be no Weekly bits next week.  Won't you just miss that? Eat some turkey instead! (then take a nap)
Be loyal to peace, justice and the social good.  Vanessa
Holiday Office hours
Thursday November 28 and Friday November 29 the church office will be closed for Thanksgiving. 
My Regular Office Hours:
Monday and Thursday 7:30 to 4:30, Tuesday 7:30 – 10:30 am. 
Times you can usually find someone in the church office
Monday 8:00 to 4:30
Tuesday 7:30 – 10:30 am 
Wednesday 9:00 – 3:30 pm – usually, unless David is taking a sabbatical day. Best to call.
Thursday 8:00 – 4:30
Friday ….crickets…..