Tuesday, November 18, 2014
This Sunday, November 23rd:
Greeters: Suzy McDonald and Linda Scerbinski
Flowers:  Ralph Phipps in memory of Ernestine and Terri
There will be no community hour this Sunday. Please follow us downstairs to the dining room for our annual Harvest Dinner.
Sermon: Thanksgiving, Rev. David Robins
"There is nothing I would not do for those who are really my friends. I have no notion of loving people by halves, it is not my nature."
― Jane Austen, Northanger Abbey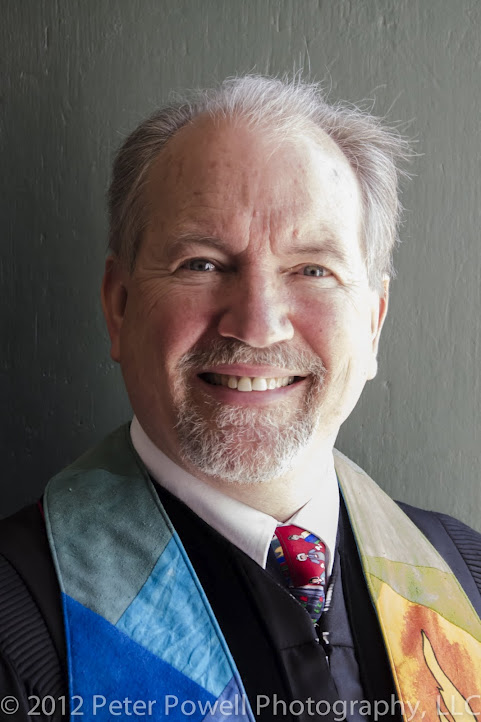 From David
Please keep Jean Herron in your thoughts. She recently fell and sustained a compression fracture in her back.
Vases---There are two small vases in the minister's office with a little note that says "these vases belong to Ippi Hatt". They have sat unclaimed for 7 years. Do you know how to return them to Ippi? Contact David Robins
Annual Harvest Dinner
Our annual harvest potluck takes place this Sunday November 23 after the service. All are welcome, and we hope you will join us!
Following are suggestions of what to bring, depending on your last name. 
A – G:  sides including salads
H-I:  bread or rolls
J-L:  drinks
M – Z:  desserts
If you are willing to make mashed potatoes or stuffing, set up or clean up, contact Sarah Dengler at coffee hour, 899-6870, or sarahjdengler@gmail.com.
From Peter Powell: I have volunteered to pull together a team to do the cleanup. I would appreciate some pledges of help from those who will attend the supper. Please E-mail me at peter.in.peterborough@gmail.com. Thank you.
Holiday Stroll
Please deliver gifts, plants, cookies and baked goods to the church on Friday November 21 between 3 and 5 or by 8:30 a.m. on Saturday.
And please remember to attend the stroll! PUUC will have some wonderful gift items, and other sellers will have handmade crafts, wreaths and more. You can get all of your holiday shopping on Saturday!
Save the Date!  Join us on Sunday December 28, 2014 for David Robin's last Sunday service, followed by a retirement celebration in the Parish Hall.
Soft as a kitten
Is the mitten
I'm knittin'
In early December the 'mitten tree' will decorate a table at the Community Supper. All the children in attendance will be invited to select a knit item. You are invited to contribute a pair of mittens, a hat or scarf. I fyou cannot knit an item, purchased articles are equally appreciated.
At the end of the year, those items which remain will be given to the Family Ceenter to be distributed to needy children in the community. 
From the Membership Committee
Just so everyone knows what is going on, there will be a third person in the foyer every Sunday, besides the Greeters.  The purpose is to identify visitors and make up a visitor's badge for them, plus remind members to pick up their badges.  Please help us if you would.  Don't have a badge? Just let us know and we'll have one made up.  If you have a problem with our pin-on badges, we will even make up a clip-on badge.  Thanks!  See you at church!  Membership Committee
Welcoming Tips
Before and after the service, make sure that the newcomer is never left standing or sitting alone.
Community
Two Rivers Community Choir-Marybeth Hallinan, Director
presents:  I Have Had Singing
Music which celebrates the circular, cyclical nature of life.
Two free benefit concerts in Jaffrey and Peterborough, NH.
Sunday, November 23, 2014
6:30 PM at the United Church of Jaffrey, 54 Main St, Jaffrey, NH 03452
(Benefit for Hautanen Children Fund)
Sunday, December 1, 2013
6:30 PM at the Union Congregational Church, 33 Concord St, Peterborough, NH  03458
(Benefit for Keep Peterborough Warm Fund)
Offering rounds and part-songs from contemporary composers, from the American shape note and Georgian traditions, this program offers a broad spectrum of  songs from myriad cultures and musical styles.
The concert promises to be poignant, uplifting, and inspirational!
Each concert brings music to life through the magical blending of the men and women who comprise Two Rivers Community Choir. 
Admission is free; donations accepted for aforementioned charities.
Two Rivers is an SATB (4-part) choral opportunity for men, women, and teens (17 and up), dedicated to bringing people together to make fabulous, energetic, community music.
Two Rivers Community Choir is in its sixth year of bringing multicultural and contemporary music to singers and audiences in the Monadnock Region, fostering compassion and tolerance,  and building communities through song.
For more info, contact Hallinan, at keysofmb@gmail.com or 603-924-9527.
"When we honestly ask ourselves which person in our lives mean the most to us, we often find that it is those who, instead of giving advice, solutions, or cures, have chosen rather to share our pain and touch our wounds with a warm and tender hand. The friend who can be silent with us in a moment of despair or confusion, who can stay with us in an hour of grief and bereavement, who can tolerate not knowing, not curing, not healing and face with us the reality of our powerlessness, that is a friend who cares."
― Henri J.M. Nouwen, Out of Solitude: Three Meditations on the Christian Life
---
Life has a way of playing little tricks on us.  Due to computer problems in the office, I am sending this issue of the Weekly Bits from home. Hopefully my computer will decide to pull itself up by its bootstraps and start behaving.  Be well, be loyal to peace, justice and the social good.  Vanessa
Vanessa's Office Hours:  Monday & Thurs  8 am – 4:30 pm. Tues. 8:00-11:00 am
Char's Office Hours: Mon, Wed, Thurs, Fri 2-5 pm
David's Office Hours: Mon & Thurs 9-4
---------------------
To unsubscribe go here. 
Check the box marked Weekly Bits. Enter your email address in the box provided, and click unsubscribe. You will be sent an email to confirm your choice.