Thoughtful tidbits for every week.  You know…to keep up your spiritual blood sugar.
---
This month's theme: Serve
"Help us to be ever faithful gardeners of the spirit, who know that without darkness nothing comes to birth, and without light nothing flowers." - May Sarton (1912-1995), Unitarian
---
This Sunday
Sermon: They Too Heal, and Do Good – Rev. David Robins
Greeters: Julia Lennon and Barbara Harlow
Community Hour: The kids in Religious Education will be whipping up another banquet of goodies for everyone with respect to this month's theme: serve.  Note, there will be no coffee, as there are no Community Hour hosts available to make it.
Flowers:  Susie and Tom Faber
Fall Congregational Meeting will follow today's service.
From David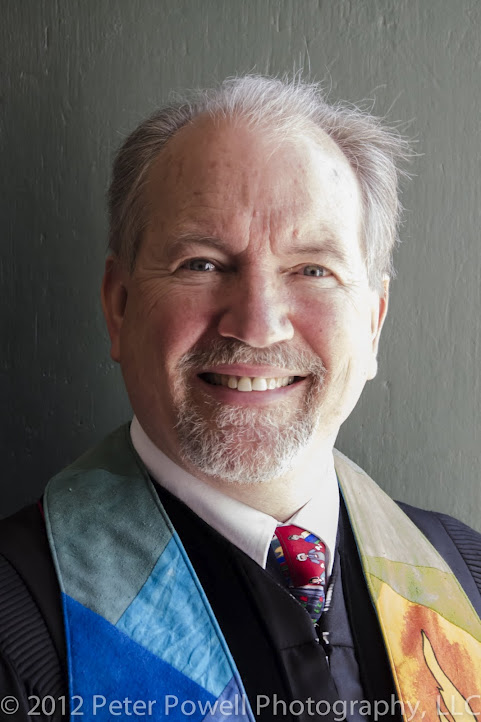 Today is the birthday of Frances Anna Maria Russell. She became a Unitarian at age 70. Her grandson was Bertrand Russell. She read French, German and Italian, and was friend to many Unitarian literary figures including Charles Dickens, James Russell Lowell, and Henry Wadsworth Longfellow. Radical in her politics, Russell believed in a loving, personal God; petitionary prayer; immortality; free will; and the authority of the conscience. She helped organize the Unitarian Church in Richmond, Surrey, England. 
In Memory of: Joan M. Sullivan Floyd, daughter of Ann Sullivan and her husband, Fran.
Memorial Service to take place on Saturday November 16, 4pm at T.J. Anderson and Son Funeral Home, 250 Main Street, (Route 119) Townsend Center, Mass. Visiting hours from 2-4pm. David Robins will participate in the service. 
Organ and Choir concert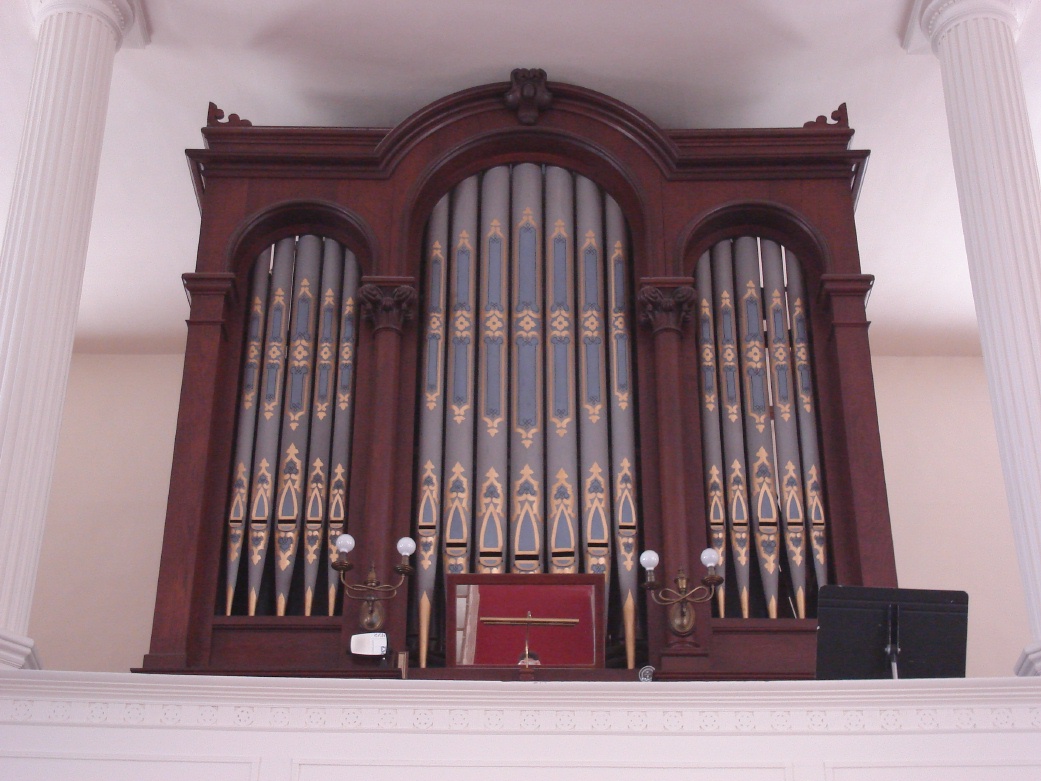 The Peterborough Chamber Choir, directed by David Vernier, and organist Jeffrey Fuller of All Saints Church will be performing together in a concert at the Peterborough Unitarian Church on November 17 at 4pm. Also performing will be soprano Katherine Galvin-Maddelena of Peterborough.
The concert will include pieces for soprano, choir, and organ, selected from G.F. Handel's ode "L'Allegro, il Penseroso ed il Moderato", a theatrical work that was among the composer's most popular during his lifetime, and contains several of his finest arias balanced with typically lovely choral sections. Also on the program will be several works for solo organ—featuring the Peterborough Unitarian Church's outstanding restored Hook tracker organ—and pieces for choir, including a cappella works by Palestrina and Byrd, and Brahms' "Geistlisches Lied" for choir and organ.
Suggested donation of $12 adults and $6 students will benefit the Unitarian Church. For more information, contact Maria Belva at 603-924-2055.
The Peterborough Unitarian Church is Handicap Accessible through the church parking lot door.
iGive
Let's help PUUC finances by recouping some of our shopping money – especially valuable at this time of year.
Check our web-site at  www.uupeterborough.org – the last item on the menu bar is a link to "shop PUUC," which takes us to our shopping page. The first opportunity we found is iGive, a business that negotiates with web-based stores to return a percentage of the sale to a specific charity. Naturally, PUUC is our favorite. There's also a direct link at the home page's foot.
So, click on the iGive link. Instructions are clear. An alphabetic list of stores together with the percentage of money returned to the charity will be displayed. There's also a search window to look specifically for items you might like, just in case you want to give me something for Christmas.
This is going to be easy. As we gain experience, please share information about how easy this system is to use to Vanessa or myself. (Also tell us about problems).
The person completing the first successful purchase will get a free cup of coffee after the next service, complements of Reverend David Robins, but not this service, as we won't have any…
Direct link to our shopping page is: http://uupeterborough.org/content/shop-puuc
Submitted by David Flemming.
Buddhist Meditation
Tonight at 7:00 p.m. will be our next meeting.  We will be meeting downstairs to avoid a conflict with the use of the parish hall.  Use the same (back) door as usual.
After the hour of meditation, we will discuss Chapter 11,"Being and Manifesting," of Journal Without Goal by Chogyam Trungpa. Feel free to bring a friend, a treat to share or just yourself.
We look forward to seeing you.  Barbara G.
Photos
Sarah Sherburne and Marsha Morrow will begin on the weekend of Nov.17 to take photos of individuals for the next directory of members/friends. We will contact you in advance.
Also, if anyone took pictures of the circle suppers, if they could email them to Wayne Murray at waynemurray100@gmail.com in order to put them together for the parish hall board. - Wayne
Holiday Stroll
For the cookie monsters
The cookie table is one of the most popular stops during the Holiday Stroll. It's always a big hit because you UUs always donate such a great assortment of holiday-theme treats. Everyone in our church community, please donate two dozen holiday-theme cookies or bars. 
Marsha will bring a sign-up sheet to Community Hour this Sunday. Your generosity is always appreciated and noticed.
Holiday Office hours
Thursday November 28 and Friday November 29 the church office will be closed for Thanksgiving. 
Maple Syrup Shortage
 An inventory of available maple syrup accounted for one and 1/2 Quarts on hand.  The pancake breakfast scheduled for November 23rd and the Holiday Stroll will require at least five quarts.  Anyone inspired to contribute a jug will be right on target and greatly appreciated.  Property Committee
Best Breakfast in Town
Saturday November 23, 7 a.m. to 10 a.m.
On the morning of the holiday stroll join us for a pancake breakfast right here in our dining room.
If you can help set tables, flip pancakes, do dishes or just generally help, talk to Phil Jones. This is great publicity for the church, a great fundraiser and great fun.
Spread the word—it's a community event. $5
Harvest Dinner-November 24 after church service
The Harvest Dinner is underway!  We have all the funds we need for purchasing the turkeys! Here's our crew so far:
Turkey purchaser: Bryan Field
Turkey chefs: Peter and Ann Harrison
Gravy maker: Mick Induni
Turkey carver: Greg Scerbinski and Dwight Schenk
Set up crew: Anne Fischer, Lorraine Fischer, Sarah Dengler, Rick Miller, and Amy Morss.
Clean-up Crew: Meredith Martin, Rhonda Barkley, Linda Scerbinski, Amy Morss
We need:
Everyone to bring a potluck dish to share. In the past, we've run out of mashed potatoes, so please sign up to bring those. If you don't know what to bring and need a guide: If your last name starts with A-C bring dessert, D-G salad, H-P side dish, R-S bread or rolls, T-Z drinks.  All dishes should be precooked as there is not enough room in the oven or kitchen to cook things there.
Thank you for all your help in advance. For some, this may be their ONLY Thanksgiving dinner.  Let's make it fun and delicious! 
Community
The Monadnock Area Food Pantry is asking for turkey gravy, canned string beans and corn for Thanksgiving meals for families. Please bring in your donations on Sunday or any day.  Please place your donations into the Food Pantry cart inside of the Sanctuary door on Sunday and in the Parish Hall during the week.
UU Service Committee Aid for the Philippines
The next few days will matter most for countless survivors of the devastating Philippines typhoon.

Chaos is erupting among desperate survivors in the wake of the storm's catastrophic damage. Disease, starvation, and heat stroke are the immediate threats. Reports of looting and lawlessness are also concerning.

Please — we need your immediate help to address this humanitarian disaster.

The chaos poses particular threats to the people UUSC is dedicated to helping — the survivors most likely to fall through the cracks of mainstream rescue and relief efforts. Thousands of families are at acute risk because of geography, ethnicity, religion, or other factors that may subject them to unfair or brutal treatment.

The Philippines are of special concern to us. There are UU congregations in Manila and on the island of Negros. And UUSC has long worked in the country with IBON, an environmental justice partner. Early reports indicate that our brothers and sisters escaped the worst of the storm. For millions of others, the need for relief is desperate. 

UUSC has already activated our emergency response efforts and joined with the Unitarian Universalist Association to launch a special crisis fund for Philippine relief.

Please be assured that your emergency donations will make a critical difference, especially for the people being overlooked by traditional relief efforts. 

Please help today. The sooner we can act, the more lives we will save.

We will continue to brief you in the coming days. And please continue to keep the stricken people in the Philippines in your thoughts and prayers.

Our deepest thanks,


Bill Schulz
President and CEO
Unitarian Universalist Service Committee
 "FRESH," FEATURE DOCUMENTARY ABOUT SUSTAINABLE AGRICULTURE
Peterborough Grange #35 and The Cornucopia Project, Longview Forest Products, Tracie's Community Farm, Stonegate Farm, Sunnyfield Farm, Farmer John's Plot, Oxbow Farm, Hungry Bear farm & Bennington Gardens are proud to announce a local community screening of FRESH, a new feature documentary film by Ana Sofia Joanes that celebrates the food architects around the country who are boldly reinventing our food system with sustainable agriculture initiatives.  
FRESH will screen in Peterborough at Peterborough Community Theatre on Monday Nov. 18th at 7:30pm, followed by a discussion of the film.
Handel's Messiah
Launch your December celebrations with a concert of essential highlights from Handel's Messiah on Saturday, December 7th at 7:30 p.m. at the Union Congregational Church in Peterborough. Sixty choristers and four soloists will be conducted by Jeffrey Fuller from All Saints Episcopal Church. Organist Mary Ann Fleming from the Union Congregational  Church and a Francestown based string quartet will accompany the ensemble.  The event is free and open to the public, but donations to offset expenses will be welcomed. The audience is encouraged to come early as seating is limited. There is nothing like the glorious Hallelujah Chorus to put you in the Christmas frame of mind!
Housemate Wanted
Housemate wanted in quiet Peterborough neighborhood, $550 includes utilities, internet, basic DirecTV, two rooms, full bath, garage, storage space, with shared kitchen, laundry facilities and entrance; non-smoking, cat friendly, woman preferred. Available December 1. Contact 603-831-3100.
---
"I slept and dreamt that life was joy. I awoke and saw that life was service. I acted and behold, service was joy." 
---
Wow.  Did you actually make it to the end of this? Oodles of brownie points to everyone who did. I know our theme this month is 'serve', but after putting together these many pages of Weekly bits announcements, it might be better to go with 'give'.  It's the holiday season, 'give' it seems, is the overall theme for this special time of year. Busy, busy…do what you can and give what you can, and don't forget to keep a little for yourself.
Be loyal to peace, justice and the social good.  Vanessa
My Office Hours:
Monday and Thursday 7:30 to 4:30, Tuesday 7:30 – 10:30 am. 
Times you can find someone in the church office
Monday 8:00 to 4:30
Tuesday 7:30 – 10:30 am 
Wednesday 9:00 – 3:30 pm – usually, unless David is taking a sabbatical day. Best to call.
Thursday 8:00 – 4:30
Friday –it's dark and cold.
---
If you wish to unsubscribe from this newsletter, which I have painstakingly put together, I won't be offended.  Really. Honest. 
Here's how you do it: Go to www.uupeterborough.org. Click here and scroll down. Enter your email address, check the publication you wish to unsubscribe from and click unsubscribe. You'll get an email in your inbox with additional instructions in order to confirm.  That's it. Easy Schmeezy.