Thursday, November 13, 2014
The Weekly Bits is a bit late this week, due to the holiday on Tuesday, but like day-old bread, it's still good and tasty, and in this case, still relevant. Happy munching!
This Sunday: November 16, 2014
Greeters: Victoria Burnham and Bo Dean
Flowers:  Phil Jones –Flowers are dedicated to welcome the birth of Desmond Jones Pope.
Community Hour: Audrey Carvalho and Louise Malcolm
Sermon: "Human Hearts Call and Collide", Rev. David Robins
"Friendship is born at that moment when one man says to another: "What! You too? I thought that no one but myself . . ."
― C.S. Lewis, The Four Loves
---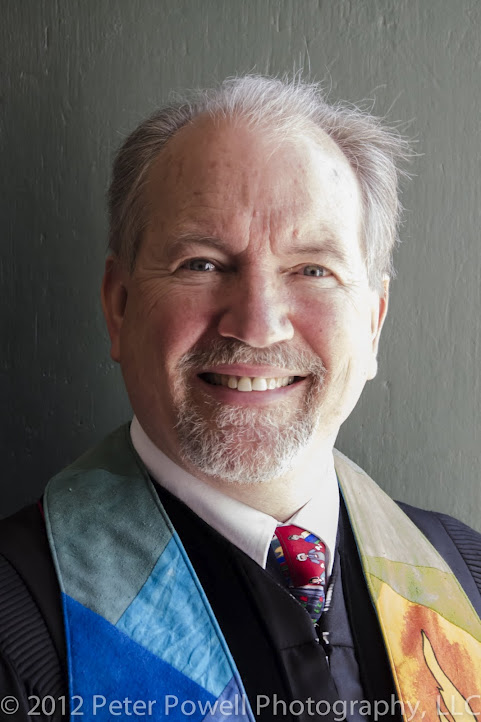 From David
At the most recent cluster gathering of UU ministers in New Hampshire, Rev. Abigail Stockman read us a poem titled "I am Completely Different."
Part of it reads:
I am completely different.
though I am wearing the same clothes as yesterday,
Ah...
I patiently close my eyes
on all the grins and smirks
on all the twisted smiles and horse laughs---
and glimpse then, inside me
one beautiful butterfly
fluttering toward tomorrow.
(Kuroda Saburo)
What is alive in you today, that is completely different than yesterday?
From the DRE - Harvest Dinner
Others like me will decorate the Harvest Tables on November 23rd here at our church.  If you'd like to create a centerpiece to be used at the Harvest Dinner, come this Sunday on November 16th to the Parish Hall during Community Hour.  We will be there from 11:30-12:30 with many beautiful containers and an assortment of dried plants.  If this inspires you to donate some lovely containers of your own from home and to collect some dried plants from your yard- please do! 
   At the end of the Harvest Supper, anyone can take home a centerpiece by making a donation (large or small!) to the church.  You can use them to cheer up your own home or give as a gift to a friend.
   ~Sydney Wilson Smith & Char James
The Buddhist Meditation Group will be meeting at 7 pm this Thursday, November 13. (today!) Come join us!  Following an hour of silent meditation (both walking and sitting), there will be refreshments followed by discussion of Pema Chodron's book, "How To Meditate: A Practical Guide To Making Friends With Your Mind".  This week we begin Part 5 Opening Your Heart to Include Everything -- Chapter 21 "Giving up the Struggle" and Chapter 22 "The Seven Delights". If one hasn't read this material by all means join in the discussion.  Questions often lead in unexpectedly delightful directions. 
Note: The next meeting will be the second Thursday in December due to the Thanksgiving holiday.
Meditation instruction is available for those who wish it.  All are welcome.  Our next meeting will be Thursday November 13.  NOTE:  We meet in the stage area at the back of the Parish Hall.  The Parish Hall itself is dark, so be sure to come to the back door next to the Kitchen in order to find us!  Though punctuality is helpful, you are welcome to join regardless. 
Feel free to call Nori Odoi or Rags Gilmore at 603 547-2650 if you have questions about this or any other issue.
Holiday Stroll, November 22 from 9 to 3. Please come and bring your friends! Plants and small gifts are still needed to sell. And a few more able bodies for the clean up crew, starting at 2:30. See Anne Fischer, Ray Dodge or Julie Flood Page.
Annual Harvest Dinner
As is our tradition, our annual harvest celebration takes place this year on Sunday November 23 after the service.  Local turkeys are on order and paid for - thanks to everyone who donated!  Ann and Peter Harrison will be roasting the birds, and Kevin Colarusso will make gravy. Greg S and Dwight S will carve.   The RE folks will decorate tables.  In particular, we are looking for folks to make mashed potatoes and stuffing.   Since this is a potluck, following are suggestions of what to bring, depending on your last name.  You are, of course, welcome to bring anything you would like.
A – G:  sides including salads
H-I:  bread or rolls
J-L:  drinks
M – Z:  desserts
Want to get in on the fun?  Call or email Sarah Dengler if you can:
Set up before church (2 people)
Clean up :  (lots of folks needed, see Peter Powell)
Save the Date!  Join us on Sunday December 28, 2014 for David Robin's last Sunday service, followed by a retirement celebration in the parish hall!
Community
The Peterborough Folk Music Society presents Work o' the Weavers

Saturday, November 15, 2014
Peterborough Players Theater
8pm
Tickets $20 advance/$25 Day of concert

Work o' the Weavers' very first performance was for an audience of one: none other than Weavers founding member Pete Seeger himself, who scribbled notes in the margins of the narrative to assure accuracy of fact and chronology. In 2003, the new quartet debuted their affectionate homáge at Hudson Valley's venerable Walkabout Clearwater Coffeehouse (with Fred Hellerman in the front row – he later joined them onstage for Goodnight Irene).
Faithful to the Weavers' original arrangements, Work o' the Weavers (David Bernz, James Durst, Mark Murphy & Martha Sandefer) recalls their timeless music and interweaves an edifying narrative to unfold their timely story. Their participatory multi-media program follows the original group's evolution from the earlier folk revival of the 1930s, through the Almanac Singers to the founding of the Weavers late in '48; then touches on the blacklist and HUAC testimony, and their triumphant 1955 Carnegie Hall reunion concert which provided a beacon of dignity and hope in the face of the blacklist, and resurrected their music and careers. Featured are not only the beloved familiar songs, but also a few newer — some original, some from friends, some written by former Weavers themselves — that the Weavers might be singing today. It was at Pete's behest that Work o' the Weavers not just look back nostalgically, but rather be forward-looking – forward-singing! The result is a program that's rousing, refreshing and relevant.
"Don't walk behind me; I may not lead. Don't walk in front of me; I may not follow. Just walk beside me and be my friend." - Albert Camus
---
 Have a great weekend everyone. Be well, be loyal to peace, justice and the social good.  Vanessa
Vanessa's Office Hours:  Monday & Th.  8 am – 4:30 pm. Tues. 8:00-11:00 am
Char's Office Hours: Mon, Wed, Thurs, Fri 2-5 pm
David's Office Hours: Mon & Th 9-4
----------------------
To unsubscribe go here. 
Check the box marked Weekly Bits. Enter your email address in the box provided, and click unsubscribe. You will be sent an email to confirm your choice.