Thoughtful tidbits for every week.  You know…to keep up your spiritual blood sugar.
Earth and sky, woods and fields, lakes and rivers, the mountain and the sea, are excellent schoolmasters, and teach some of us more than we can ever learn from books.   - John Lubbock -
This Sunday
Sermon: Abner Kneeland, Rev. David Robins
Community Hour: Don Neel and Ann Sullivan
Greeters: Glen and Susan Peterson
Flowers:  Ralph Phipps in memory of Ernie.
After Coffee Hour on Sunday we will have an informal congregational meeting to receive an update on the budget and discuss the new display of a rainbow flag at the front of the church.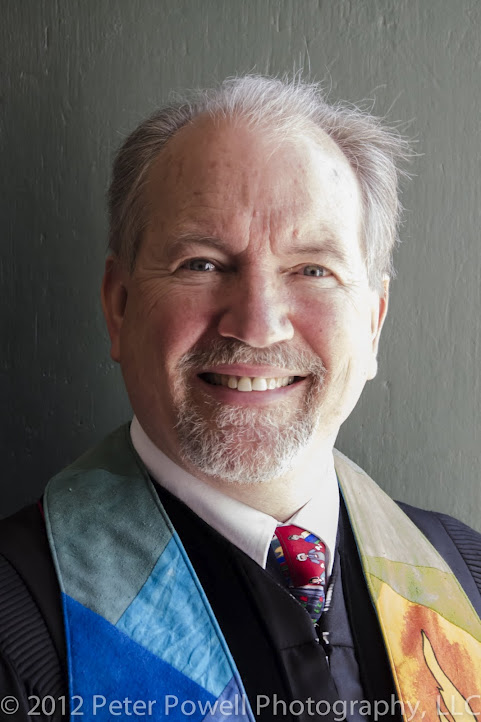 From David
We were saddened to hear of the death of Margot Johnson's sister, Kathleen Mary Henderson, of Chapel-Emle Frith, England. She had two children, Fiona and Alistair.
Wedding News
Congratulations to Eric Robins and Chia-Lin Lee (of Taiwan) who were married in the sanctuary at the Peterborough UU Church on February 26, 2013. In attendance were Jean robins, and Madeleine Robins. David Robins officiated, Marybeth Hallinan played piano, and Peter Powell photographed the event. 
Slides and Sides with Tom Badgley that was scheduled for Friday March 8 has been postponed. Stay tuned for a future update.
Writing Your Spiritual Memoir is scheduled to meet Monday March 11, 10:30am in the dining room. Bring a notebook, paper, or laptop. 
1942 Covenant of the Congregational Society, Unitarian, Peterborough,NH....."In the Love of Truth and in the Spirit of Jesus, we unite for the Worship of God and the Service of Man."
PUUC History Corner Catharine Putnam was a donor to the PUUC Trust Funds. She was born in Boston in 1778, the daughter of Jesse Putnam, nephew of Gen. Isaac Putnam. She came to Peterborough in 1854 after her parents deaths to make her home with her Uncle Thomas Payson, at the corner of Pine and Granite Streets. She was fond of literature and the arts, and enjoyed doing for others. Her gardens ran down to the river. She gave the land for Putnam Park that all might enjoy its shade and view of the river. She died in Peterborough in 1862. 
The book, The New Jim Crow is the topic of the non-fiction book club meeting Monday March 11, 2:30pm in the Carll House. 
 
You can buy a copy of the book from David Robins for $20. Copies of the book are in Carll House.  If you would like to have an evening or Sunday afternoon book discussion, please tell David Robins. 
Free Film: Prisons for Profit-  tonight
The USA has the greatest number of prisoners in the world!  We're #1!    In 30 years, our prison population has increased from 300,000 to over 2,000,000!  719 Americans out of 100,000 are in jail. Our taxes pay $129/day to keep a person incarcerated.  That's a lot of cash, our cash.  Is it well invested?  Is it making us safer?  Are people coming out of prison better prepared to live responsibly?
A short movie, Prisons for Profit will be shown at the Peterborough Unitarian Universalist Church at 25 Main Street, tonight, March 7 at 7 pm.  The movie will lay the groundwork for a closer examination about what's happening here in New Hampshire.  Our government agencies are considering bids for four private companies to manage the state's prison system.  Our House of Representatives has introduced HR443 to prohibit the use of private companies to manage our prison system. One of the sponsors of this bill is Susan Emerson, a representative from Rindge.
Joe Meagher, a member of PrisonWatch, a group sponsored by the American Friends Service Committee in Concord, will be speaking about the work this group is doing and leading a discussion after the film.
 The program is sponsored by the Social Justice Committee of the Peterborough Unitarian Universalist Church and the Monadnock Citizens Issues Project and is part of a series of movies this spring addressing social justice concerns.  For questions call 899-9759.
Chili Cookoff is Tomorrow!   
When: Friday, March 8, 2013 at 6 p.m.
Why:  Annual Chili Cook-Off/Youth Group Game Night
Who: Open to all chefs, chili eaters, and game enthusiasts
The annual chili cook off has been rescheduled to March 8. It is a great time to taste a variety of chilis, vote for your favorites and then eat a bowl of your choice and enjoy good company and fun conversation. The cook-off will take place in the dining room. Then head upstairs to the Parish Hall for fun and games. Chili eaters will be charged $5 for a spoon and ballot. Chili contributors vote free. Prizes awarded for spiciest chili, best chili name and best overall.
Congregation Meeting on March 10:  Quarterly Budget Update
Following Community Hour, we will hold a brief meeting to give interested members and friends an update of the church's financial status three-quarters of the way through our fiscal year.  There will be handouts, no Power Point. 
Mindful Mondays/ Non-violent Communication Introduction
Following the book by Marshall Rosenberg, this is an introduction to a way of communicating that leads us to give from the heart. In observing without judgment and sensing our feelings and needs, we are able to make requests that bring stronger connections to others, may they be our children, partners, or acquaintances. We will meet for three consecutive Mondays, March 11, 18, and 25, from 11:30-12:30. Led by Sarah Franklin. Please call the office to sign up (924-6245).
Canvas kickoff party!
Wait, Wait, Don't Tell Me Who Wants to Be a PUUC Jeopardy Millionaire!
Find out when you come to the 2013 Canvass Kickoff Party!  Join members and friends, newbies and old-timers, young and young-at-heart for the kickoff of our annual stewardship campaign! 
When?  Saturday, March 16 5:30 – 8:00 p.m.
Where:  PUUC Parish Hall
Social Hour 5:30 – 6:30 Soft drinks, wine, hors d'oeuvres, live music by the UUMs, a game show with host Rob Eichler and our very own Vanna White, Vanessa Amsbury-Bonilla, and children's crafts!
Immediately followed by our famous Potluck Dinner  6:30 – 8
Potluck Suggestions
If your name begins with … please bring …
A-I    - an   Entree       J-P    - a Salad    Q-R   - Bread      S-Z - Desserts    
Help Wanted:  We need help with set up, kitchen management and clean up.  Want to nurture your spirit, get involved, get to know a fellow UU better over some suds?  Contact Sarah Dengler at 899-6870.
Sunday Worship 3/17 Led by Manasaa
Experience the state of consciousness where you feel connected to everything and everything is connected to you!
Experience kirtan!
What is kirtan you might ask?
Jai Uttal says: Kirtan is the calling, the crying, the reaching across infinite space-digging into the hearts deepest well to touch and be touched by the Divine presence....
In practice, kirtan is SINGING, in a call and response fashion, the devotional music of India.  Its historical roots are revolutionary within Hinduism, with the only prerequisite being devotion.  Come to church on March 17th and participate in an ancient grass roots movement of love!
Needed for Easter Sunday: warm smiles and Easter treats.  Bo Dean has agreed to greet on Easter Sunday, can someone help him with greeting that day?  Also, we need Community Hour hosts to help set up and people to bring in treats for the table.  Please email or call the office to sign up. Thank you!
 Community
Add Your Voice: Imagine the Library of the Future
Small, informal community meetings in March and April
Held downstairs at the Peterborough Town Library
Your opinion and ideas are important.
Choose the times, days and topics that interest you and join us.
Topics are general and anyone interested should come. No RSVPs required.
Two mornings: Wednesday March 20th - 10-11 AM: Focus on Young Children or
Wednesday April 3rd - 10-11 AM: Focus on Homeschoolers
Two evenings: Thursday March 14th - 7-8 PM: Focus on Adult Readers & Services
or Thurs. April 4th - 7-8 PM: Focus on Adult Readers & Services
Two weekends: Saturday March 9th - 10-11 AM: Focus on Children or
Saturday March 23rd - 10-11 AM: Focus on Older Students & Adults
Magical things happen in the studios at MoCo Arts… Our students would love to perform to a full audience for our upcoming shows, Time to Dance and What A Knight!
Healing Gifts of the Andes: The Energy Body and the Bands of Power
My mistake from last week: There will be no meeting on Wednesday, March 13. Sorry for any confusion.
--------------------------------------
If you wait for the perfect moment when all is safe and assured, it may never arrive. Mountains will not be climbed, races won, or lasting happiness achieved.

- Maurice Chevalier -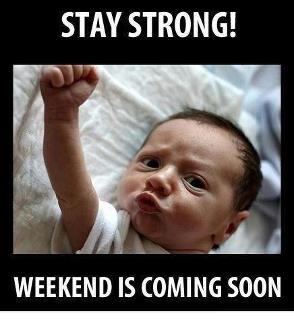 Ok, so I needed something funny. This one cracks me up every time! You can't go wrong with cute baby faces. Weekend is sooner, Spring can't be far behind?
Human Signs of Spring: Spring fashions in the window.
Natural Signs of Spring: the river is no longer frozen and I see more robins around!!!  I don't know about you, but I need Spring and I need it soon!
Be loyal to peace, justice and the social good.  Vanessa