This Sunday- March 30
Sermon: Faith Potpourri – Rev. David Robins
Greeters: Suzy McDonald and Ed Chaney
Community Hour:  Peter Powell and Audrey Carvalho
Flowers: Diana Farber Reno in memory of her parents Maude and Joseph Reno.
---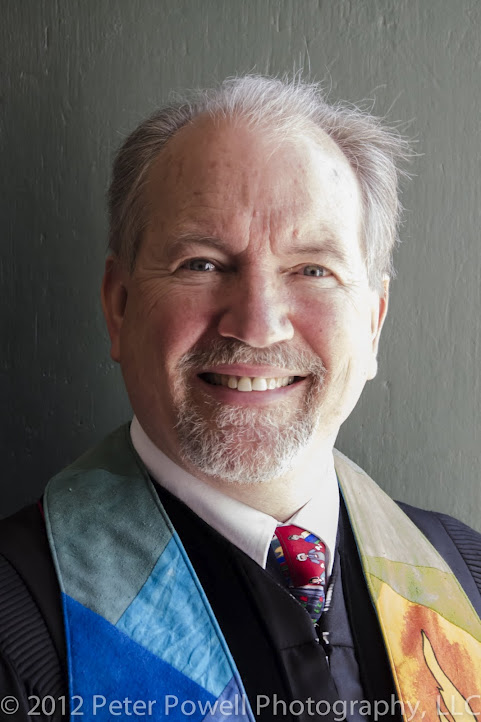 From David Robins
Loraine Fischer took a fall at Summerhill and broke her hip. She is at Monadnock hospital following surgery. Please keep her in your thoughts.
Lilly Denehy, daughter of Susie and Tom Faber is in the hospital following a burst appendix. Please keep her in your thoughts.
Ruth Ewing ~ The memorial service for Ruth Ewing has been changed to the UU Church in Keene, May 3, 2014, around 3pm.
Informational Meeting
Sunday, March 30, 2014
Following the Morning Service (est. 11:45)
The Standing Committee will discuss plans for the Rev. David Robins' retirement, for the search processes for an interim minister and for a settled minister, and will answer questions from the congregation.
Child care will be available.
Stewardship Campaign Update
We have received pledges of $91,520, with $23, 480 more needed to reach our goal of
$115, 000, so we can have a solid budget for the 2014-2015 church year.  If you have not pledged yet, we hope to hear from you soon! Of course we would like to have substantial annual pledges, but we also understand that if you financially just cannot sustain a year-long pledge, whatever you contribute to next year's budget will be appreciated in reaching our goal.
Carrot Cake: This Sunday, anyone with a pledge sticker will get a piece of delicious homemade carrot cake!!
Remember: Community hour CELEBRATION after church next Sunday April 6th, great food and entertainment for all!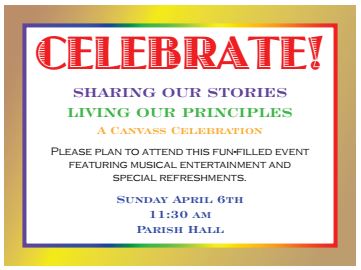 Sunday, April 6th at 11:30 am after the church service we will have a Canvass Celebration. Please plan to attend this fun-filled event featuring musical entertainment and special refreshments.
Buddhist Meditation
The Buddhist Meditation Group will be meeting at 7 pm this tonight, March 27th.  Come join us!  Following an hour of silent meditation (both walking and sitting), there will be refreshments followed by discussion of Pema Chodron's book, "How To Meditate: A Practical Guide To Making Friends With Your Mind".  This week we will discuss Chapter 2, "Stabilizing the Mind" and Chapter 3, "The Six Points of Posture." Reading the book beforehand is not necessary. 
Meditation instruction is available for those who wish it.  All are welcome.  NOTE:  We meet in the stage area at the back of the Parish Hall.  The Parish Hall itself is dark, so be sure to come to the back door next to the Kitchen in order to find us!  Though punctuality is helpful, you are welcome to join regardless.
We are a mix -- first time meditators, sporadic meditators, regular long time meditators.  I will begin the discussion by summarizing the chapter.  Some things to reflect on for the discussion of chapters 2 and 3:
Were the stabilizing the mind exercises helpful?  Do you already do something like this when you meditate?
Is your posture important for you during your meditation?  Is it difficult?  Or relaxing?
Was there anything surprising or new in the six points of posture?  Anything which is a problem for you?  Anything particularly helpful?
Needless to say, you don't need to respond to these questions if they are too personal.  Simply listening is a valid and welcome response.  But feel free to add questions of your own that may arise.
Note: Pema Chodron's book "How to Meditate: A Practical Guide to Making Friends with Your Mind" is available from Toadstool Bookstore in Peterborough.  This book has been praised for being helpful to both novice and experienced meditators.
Note 2: We do cancel if the weather makes driving too dangerous. Feel free to call Nori Odoi or Rags Gilmore at 603 547-2650 if you have questions about this or any other issue.
Welcoming
When you meet new people, leave the theological door open.  Let others tell you their theology, rather than anticipating it.
Spring Cleaning Mornings Scheduled
Spring has come (maybe), join the fun! Many thanks to Ed and Marsha Morrow, David and Joy Flemming, Wayne Murray, Phil Jones, Julie Flood Page, Dwight Schenk and Sarah Sherburne who took up the challenge last Saturday. We vacuumed, scrubbed, polished, and mopped, starting from the balcony of the sanctuary. Take up the challenge and circle April 19th on your calendar from 9:30am to 12 noon as we continue to clean our church home. As many hands make light work please join us next time.
Sarah Sherburne
April 4th Parish Hall Open Stage features Eric Blackmer
Eric Blackmer is the featured performer at the April 4th Parish Hall Open Stage. This is an intimate coffeehouse atmosphere, a laid back comfortable venue for listening to local musicians. Eric, a regular, runs the sound and plays a couple of tunes nearly every month. This will be an excellent opportunity to experience more than just one or two songs and to appreciate more of the depth and range of his musical repertoire.
Eric is a multifaceted musician. He is primarily an acoustic guitarist who sings, but he started out as a rocker in original bands around Boston. He has been a street performer, a busker, playing folk music. He often accompanies other musicians, especially playing Celtic music with flutist Chaz Beauleau. As a solo act he plays mostly original songs which range across many genres, styles and emotions.
Blackmer has two CDs of original music under his belt. How I Survived the 00s is a retrospective album, recorded from '05 to '10, containing original songs spanning 40 years. He says "This music is literally what I did to survive that difficult decade." At the End of the Carpool Tunnel by Alight is a joint effort with songwriters Lisa Murray of Temple and Charlie Metzler of San Francisco. Both CDs will be available for special prices at the show.
Another facet of Eric Blackmer is his expertise as a recording and live sound engineer. His local clients include Animaterra and Trip to Nelson. He runs sound for the Monadnock Summer Lyceum and does festival sound for the Maine Celtic Celebration and Free Range Music Festival. He served for seven years as director of Sales and Marketing at Earthworks Audio in Wilton, and worked for Guitar Center as a regional Pro Audio sales trainer and product expert covering Colorado, Utah, Nevada and Idaho, before returning to work in their New England stores.
But wait there's more! He also builds recording studios. Across the years he has done building work for such notables as Steve Tyler, Joe Perry, Tom Sholtz, WGBH, Marley Marl and Daddy Yankee. Most recently he built a 2 car garage conversion called Sound Shuttle in Boxford Mass, and a 2,500 square foot facility in Boston called Soundscape Productions. Eric spent last summer working to resurrect his barn on Grove Street which he hopes to turn into a music performance space and recording studio.
 On April 4th sign up for performers begins at 6:30. Music starts at 7:30 and the feature comes on around 8:30. There is a suggested donation of $5 at the door to benefit the PUUC and a hat will be passed for the feature performer. If you haven't yet been to the Parish Hall Open Stage, you really should. The Monadnock region is blessed with a wealth of musical talent many of whom show up for this First Friday event. An evening spent at this venue is never dull. 
Community
Film: Inequality for All
This film, released in September 2013 features Robert Reich, professor, author, and former US Secretary of Labor, demonstrating how the widening income gap is having a devastating impact on the American economy. Using humor and a wide array of facts. Reich explains, how the massive consolidation of wealth by a precious few threatens each of us, our workforce, and the very foundation of our democracy.
The film inspires us to consider the question: How do we as people of faith heed the call to care for 'the least of these' among us?
Admission is free, and light refreshments will be available. All welcome!
April 27th, at 6:30 pm at the Union Congregational Church at 33 Concord Street.
---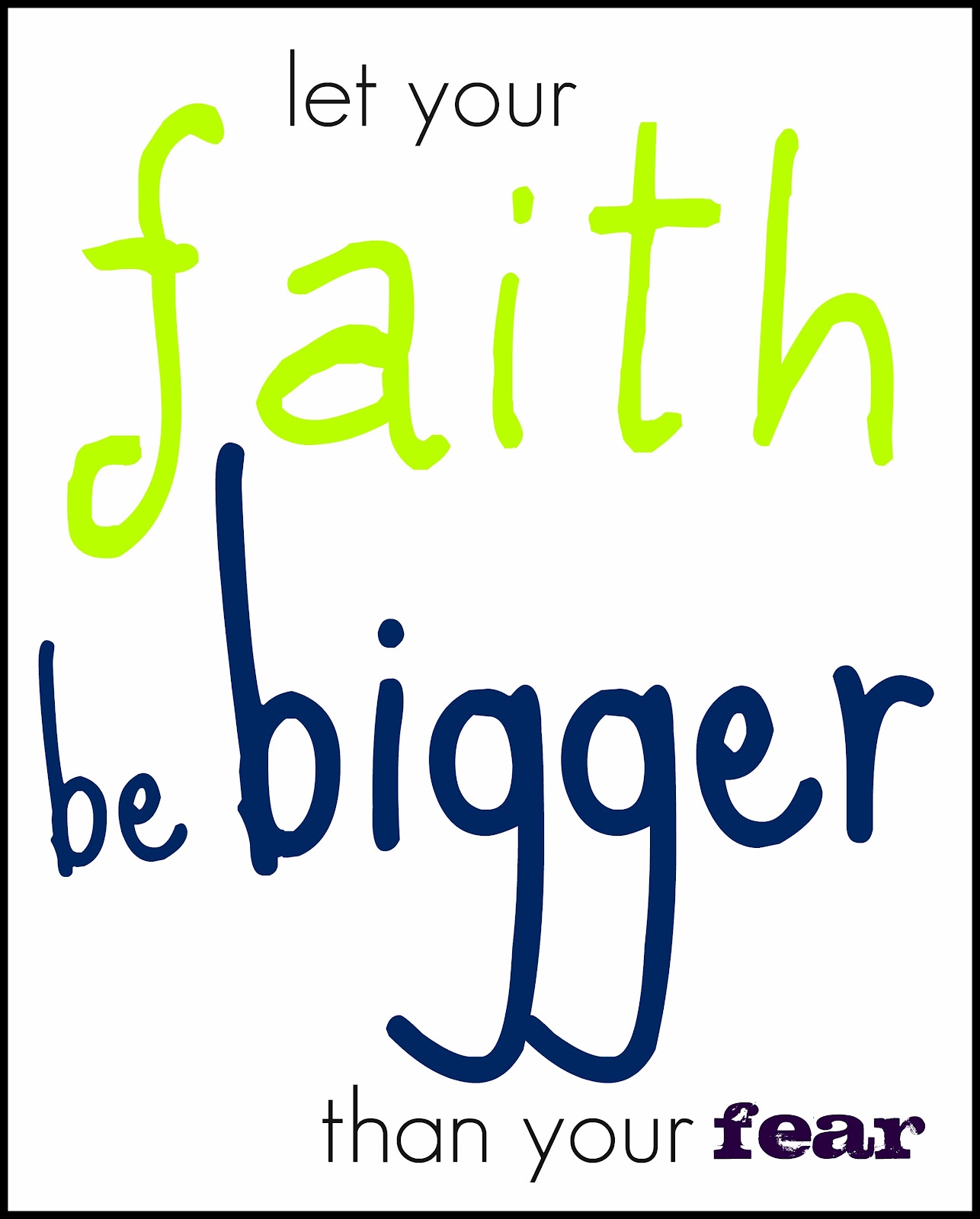 Be loyal to peace, justice and the social good.  Vanessa
Times you can usually find someone in the church office
Monday 8:00 to 4:30 pm
Tuesday 8:00 – 10:30 am 
Wednesday mornings you can sometimes find John Richards in the office helping out while David is taking sabbatical days.
Thursday 8:00 – 4:30 pm
Friday ….…..closed
---------------------------
To unsubscribe go here. 
Check the box marked Weekly Bits. Enter your email address in the box provided, and click unsubscribe. You will be sent an email to confirm your choice.
Thanks!