Thoughtful tidbits for every week.  You know…to keep up your spiritual blood sugar.
---
Whatever life presents us, our response can be an expression of our compassion.   -Sharon Salzberg-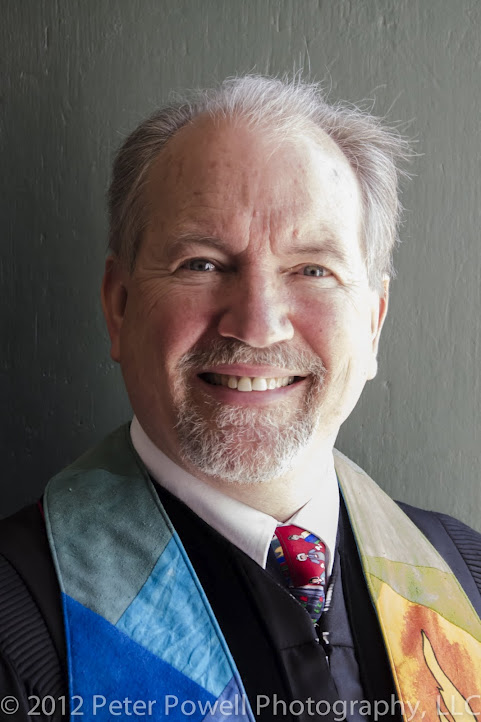 From David Robins
"...humans are creatures of the depths: the depth of all things. We are the space in which the universe can be cherished in a new and intense manner."
Pilgrimage to 25 Beacon Street
            In the past several months, you have been asking me what I think of the UUA moving its headquarters from 25 Beacon Street in Boston to 24 Farnsworth St. When I joined my first UU congregation in 1973, I remember one of the hot topics was whether or not the UUA should move its headquarters. Forty years later, here we are.
            While I have sentimental attachment to 25 Beacon Street, I realize that it was built as an office building for the Unitarian Association in 1927, to take care of association business. While worship takes place there, it is not a sanctuary. While programs are developed there, they are not taught there. While our elected representatives and hired staff work there, our congregations are the lifeblood of our faith.
            Youth groups from UU societies across the country have made a practice of making pilgrimages to 25 Beacon Street. For me, 25 Beacon Street became an emotional pilgrimage when I first saw and read the plaques to three people who were martyred in the Civil Rights Movement, Viola Liuzzo, James Reeb, and Jimmy Lee Jackson. It was an emotional pilgrimage when I saw plaques to other martyrs, Norbert Capek and Michael Servetus. Even though these people never entered 25 Beacon Street, they were pilgrims for love and justice.
            A pilgrimage is a journey to a place one considers sacred. It is a place where we encounter and experience the numinous of life. It is a journey that we prepare for, physically, mentally, emotionally, and spiritually. It is a placed where we hope for inspiration, peace and transformation. It may be a place in your mind….it may be a place in our world. It is a place where we hope to find time and space joined and illuminated by Wisdom and Mystery.
            Will you make a pilgrimage this summer? Will you return with water and tears?
Sanctuary and Parish Hall Spiff-a-Thon
With the Monadnock Summer Lyceum about to begin, it's time to make the Sanctuary and Parish Hall shine. Our custodian, Paul Barnes, is willing to do this but he says he needs some help.
The task entails vacuuming and dusting and perhaps some polishing and window cleaning. The target areas are the wood pew benches and floors underneath, window sills, the curtains in the Parish Hall and the Parish Hall floor. It's mostly dusting so you might want to bring a mask.
If you can help to make the two rooms look presentable, please come to the church through the back door this Sunday morning at 9 am, June 23rd, and bring cleaning tools that you are comfortable using.
Our custodian works full-time during the week and is hired to maintain the church, the Carll House and grounds on a part-time basis.  He's always been willing to help whenever we ask. He's gone beyond the call of duty on the grounds and the Community Supper.
When he says he needs help, he needs help. Can you put on your "willing to serve and assist others" hat for a few hours? If you can devote even an hour to one of these tasks, you'll make many people proud when the doors open for the first Sunday Lyceum lecture.
No need to call ahead of time; just come. Thanks so much.
R.E. Read-a-thon
The first ever PUUC Religious Education Read-a-Thon has come to a close with the end of the church year.  Thanks to all of the readers who participated by reading books to members of their families, to friends, and to residents of Summerhill.
The Read-a-Thon provided an opportunity to build bridges among the generations, connect with the community beyond our walls, and promote UU values.  In addition, the event raised about $450 for the church.   We especially want to thank eight-year-old Mikala Mackesy, who headed out into the congregation to ask for pledges and who generated most of the funds that were raised.  Thank you to all of the parents and members of the congregation who showed interest in the project and who who supported Mikala and the other children.  We look forward to adding to the selection of books in the coming year and offering more Read-a-thon events.
Community Supper Set Up Help Needed
The Community Supper needs a few people to help with set up before the supper each Wednesday. We need someone with a strong back to take all of the dining room chairs off the tables before 3:30, and others to help with putting out plates, filling water pitchers, etc. Please come by 3:30 on Wednesday or contact Peter Powell or Greg Scerbinski.
Gardening Help Needed
Anne Twitchell needs help in the back yard of the church, mostly weeding the daylilies and tidying up the flower beds.  If you have an extra hour here or there, please consider contacting Anne Twitchell at 924-3454 to coordinate with her. 
Music Soiree
Hi all, come join us for a fun Music Soirée, June 28, and every 4th Friday of the month.  This is a chance for musicians to get together and read music, just for fun.  If you have music on the shelf you would like to share with others bring it with you.  We have music to share if you don't bring your own.  Please join us.

Thanks, Mary
Monadnock Summer Lyceum
The 2013 Summer Lyceum begins on June 30th!  See the lineup below. It's meant to inform, engage, inspire.  We hope you'll join us. Go to http://www.monadnocklyceum.org/ for more information.
Jun 30   Dr. Martin Makary   The Future of Healthcare 
Jul 7     Gar Alperovitz     Is There an America Beyond Capitalism? 
Jul 14    Margot Adler       Every society creates the vampire it needs: Vampires, Morality and the Fate of the Planet 
Jul 21   Andrew Bacevich    Cheap Grace and the American Way of War 
Jul 28  Gary Kowalski   Celebrating Our Kinship with All Creation 
Aug 4  August Watters with Audie Blaylock and Redline   Bluegrass: Celebrating an American Musical Art 
Aug 11  MacDowell Day  NO LYCEUM 
Aug 18  Judy Wicks   Good Morning, Beautiful Business: The Unexpected Journey of an Activist Entrepreneur and Local-Economy Pioneer 
Aug 25  Susan Snively  JUMBO AND LITTLE PHIL: Emily Dickinson's Romance with Otis Phillips Lord 
---
Humility and knowledge in poor clothes excel pride and ignorance in costly attire.   - William Penn -
The Bits will be coming to you every Wednesday for the next eight weeks, so feel free to send me submissions.  If you have an event, fundraiser, or just want to send a special message to all your UU friends, send it to me at puuc@uupeterborough.org.  I'll make sure it gets out to everyone.  It's what I do.  Why?  Because I'm FANTASTIC…(I think I may be watching too much Doctor Who)
Be loyal to peace, justice and the social good.  Vanessa