Thoughtful tidbits for every week.  You know…to keep up your spiritual blood sugar.
---
This Sunday
Sermon: The Gnostics    Rev. David Robins
Greeters: Vanessa Amsbury-Bonilla and Morgaine O'Connor
Community Hour: Suzy McDonald and Ed Chaney
Flowers: Anne Twitchell in memory of Peter
Next Sunday: I'm looking for someone to help Sophia with greeting AND we need Community Hour hosts.  Pretty please! Call or email me in the office to sign up at iamhelpful@uupeterborough.org. Thank you.
---
This month's theme: Inspire
Social Justice Committee
Did you know that it costs $96.00 a day to house a prisoner in New Hampshire?  That although the crime rate in New Hampshire fell drastically from 1990 through 2011, our prison population has grown over those years? 
The Social Justice Committee will be having a soup and bread lunch after the service this Sunday, January 12 to discuss the book, The New Jim Crow by Michele Alexander.  Come and you'll learn more about how the drug war is affecting us here in NH.
Go the Extra Mile!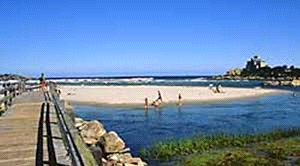 Enter to win a coastal New England weekend away.
Help PUUC reach this year's financial goal.
Want to help?  Here's how…
Purchase a $20 raffle ticket or 3 tickets for $50 …
and enter to win one of four fabulous prizes listed below. No more than 300 tickets will be sold.  Buy your tickets at the PUUC church office or after Sunday services at community hour (write "Extra Mile" in the memo line so we will know this is an Extra Mile donation).
Every ticket will be entered into a drawing to win one of four fabulous prizes:
·        Make Bath, ME, the City of Ships, your port of call for a weekend. You'll stay in a 3 BR/3BA home with views of the Kennebec. (April, May, or Oct. date TBD)
·        Enjoy a weekend in Gloucester, MA.  Stay in a 7 BR/4+BA house, walk to Good Harbor Beach, shop and dine in Gloucester or Rockport.  (spring or fall date TBD)
·        Spend a weekend in Wellfleet, MA near the tip of Cape Cod. Enjoy the National Seashore, Provincetown, the Cape Cod bike trail and more during your stay in this 4 BR/2BA home.  (spring or fall date TBD)
Relax at home reading a good book with a $25 gift certificate to The Toadstool Bookshop.
Tickets are 3 for $50 or $20 for 1
Drawing Sunday January 19, 2014
Buddhist Meditation
The Buddhist Meditation Group will be meeting at 7 pm today, January 9th.  Come join us!  Following an hour of silent meditation (both walking and sitting), there will be refreshments then a discussion of Chapter 13 "The Tantric Journey" of the book Journey without Goal by Chogyam Trungpa Rinpoche.  Reading the chapter beforehand is not necessary.  Meditation instruction is available for those who wish it.  All are welcome.  NOTE:  We meet in the stage area at the back of the Parish Hall.  The Parish Hall itself is dark, so be sure to come to the back door next to the Kitchen in order to find us!
Note: We are nearing the end of our book, so please bring suggestions on books to read in 2014. 
The Zumbyes-Jan 25th
A show at PUUC not to be missed. The Zumbyes, an all-male cappella group from Amherst College, will put on a show on Saturday January 25 at 4 p.m. Bring friends and family! This group performs songs with energy, complexity and strong jazz influences. They also infuse their shows with irreverent humor and were called "the most dangerous a cappella group on the planet" by the New York Times. This show attracts many people from outside our Church, so let's have a strong showing from our Church community! Admission is $10 for adults, $5 for children. This is a PUUC fundraiser with proceeds going to our operating budget.
Doll Knitters Unite!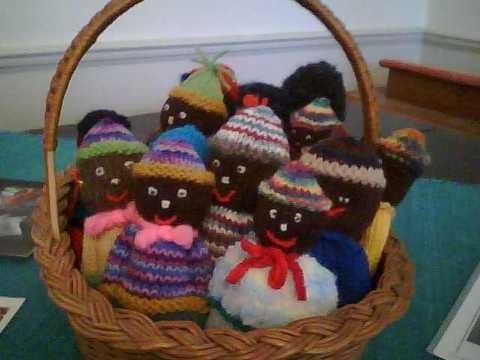 Hello all doll knitters.   I've had two requests for dolls - one going to Guatemala in Feb and one to Haiti with Dr. Gordon in March.  If you have any ready dolls let me know.  Thanks, Margret Kolbjornsen
Welcoming Tip for the Week
We've had more than 20 visitors since church started in the fall. Here's how you can help to encourage them to return.
When you spot a visitor or newcomer who is alone take a moment to extend yourself.  Why not say "Hello" or "Hi" and add, "My name is .... I haven't seen you here before."
Put your hospitality hat on and welcome the visitor as if you are welcoming that person into your home.
Mac n Cheese: Save the date
The date of the Mac n Cheese bakeoff is February 15 (not the 13th as noted in the January Cresset). Mark your calendars. Bring your Valentine (or not). Come and have fun and vote for the best of the best.
Community
Two Rivers Community Choir
As the sun shines on this glorious near-epiphany day, I write to invite singers to join Two Rivers Community Choir for its next semester, beginning Sunday, January 12, 2014.
We are a non-auditioned, fun-loving choir and welcome all interested voices who can commit to regular rehearsals on Sunday afternoons from 3 - 5.  Please contact me for more information about this awesome and accessible group!  Our repertoire is challenging, fun, inspirational, poignant, and eclectic.
Email me if you have questions or concerns, and forward this to any friends who may be interested!
All best to you and yours for a healthy and happy season!
~ Marybeth
Read on for the particulars....
Rehearsals are held Sundays 3-5 PM in Peterborough.
Rehearsals begin Sunday, Jan 12, 2014, and run through December 1, 2013.** Please note: no rehearsal Sunday, April 13, pre-concert rehearsal Saturday, April 26, 2:30 - 5 PM and Sunday April 27, 2:30 - 5:00.  Concerts are Saturday April 26, and Sunday, April 27,  6:30 PM.
Two Rivers Community Choir is a non-auditioned choir; no music reading is required.
All that is required is a love of singing, a willingness to learn, and a commitment to be at rehearsals.
This is the choir's sixth year bringing multicultural and community song to life, in a nurturing yet inspiring and challenging setting. We sing many genres, full of passion, intrigue and energy, not limited to contemporary, Renaissance, Gospel, Shape note, and music from the Republic of Georgia.  Singers have fun while learning and growing together in both community and song.  We give back to the community in the form of fund raising concerts at least twice a year.
This is a mixed choir (SATB), all voices (ages 17 and up) are welcome to join.
There is no formal audition, but a requirement to be present at rehearsals to prepare for a performance at end of the semester (concerts are Sunday, April 27, 2014 and Saturday April 26, 2014).
There is a fee for membership, which includes music, rehearsal space.
Scholarships available! 
For more information, or to join the group, contact the director,  at keysofmb@gmail.com or 603-924-9527.  http://keysofmb.squarespace.com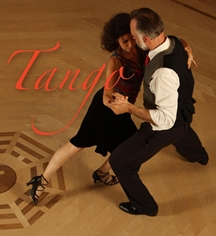 Dinner & Dancing at the Waterhouse!!
Featuring: Randy Avis instructing Argentine Tango
(Vanessa will be there too)
There are 4 ways you could participate:
1)  Dancing 6pm to 7:30pm Only - start with Randy Avis instructing Argentine Tango for one hour. Cost $20/person
2)  Dancing & Drink - #1 plus join the rest for a drink at Waterhouse, then continue with the open dancing until 10pm.
3)  Dancing & Dinner - #1 plus dine with a special menu at the Waterhouse. Dining could be from a special menu with special priced items that can be purchased individually or as a package. Guests that dine, or have a drink at Waterhouse from7:30pm to 8:30pm, may then return to the dance floor after dining for more dancing until 10pm.  Sample Special Menu - Soup or Salad (several choices) $7, Entree choices up to three $15, Dessert a couple of choices $7.
4)  Dancing & Three Course Dinner - #1 plus a three course dinner would be $20-$25/person (Food prices do not include tax and gratuity) and beverages are extra, this price includes dancing from6pm to 10pm.
If you are interested please RSVP by January 22nd. loretta@sbcnh.com
George and Loretta are in. Looks like a great deal for an evening out!!
Please feel free to pass this on to others that might be interested!!
---
Be loyal to peace, justice and the social good.  Vanessa
Times you can usually find someone in the church office
Monday 8:00 to 4:30 pm
Tuesday 7:30 – 10:30 am 
Wednesday mornings you can find John Richards in the office helping out while David is taking sabbatical days.
Thursday 8:00 – 4:30 pm
Friday …only echoes…
To unsubscribe go here. 
Check the box marked Weekly Bits. Enter your email address in the box provided, and click unsubscribe. You will be sent an email to confirm your choice.
Thanks!