Thoughtful tidbits for every week.  You know…to keep up your spiritual blood sugar.
To me every hour of the light and dark is a miracle. Every cubic inch of space is a miracle.

- Walt Whitman -
----------------------------------------------
This Sunday
Sermon: "Having it All"  Rev. David Robins
Greeters:  Julie Flood-Page and Dwight Schenk
Community Hour: We need volunteers for this Sunday.  Could you help out with the table this Sunday?  (Otherwise there will only be coffee and tea)
Flowers: Karen Clement in memory of her parents.
Winter Walk this Sunday:  Due to the cold temperatures lately, the Winter Walk is currently contingent on warmer weather.  We may not decide if this is a go until Sunday morning!  Check with Sarah Franklin for more information.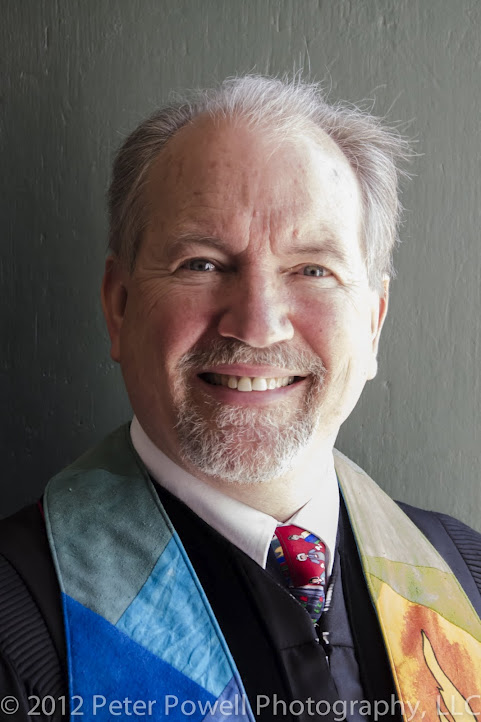 From David
Green Burial:
Several year ago, a good size group of us met to talk about end-of life issues. One of the issues that we were most interested in was "Green Burial". I sent a letter to the Town of Peterborough requesting consideration of green burial space, and they kindly responded that any of the town cemeteries are available for "Green Burial." They do have some stipulations about protecting the ground from caving in. If you would like to know more specifics, give me a call or email, or contact Linda Guyette, one of the Cemetery Trustees. 
Schedule:
I will be at a minister's institute from Monday January 28, through Friday evening, February 1. If you need to reach me for an emergency, hospitalization, or death, please call my cell phone 603-562-9319, or call my home at 924-7036. 
Socinians:
Never heard of the Polish Socinians, named after Faustus Socinus? On this day in 1556, in a synod, they adopted Unitarian Christian beliefs and rejected the Athanasian and Nicene creeds. Someone asked me if we need another synod to discuss UU ideas. What topics would you like to see a UU synod address?
Jane Walling Memorial Service
On Monday, Cheves Walling and Stella came to talk with me about a service for his mother, Jane, who passed away on Saturday, January 12.
An informal service is planned for Saturday January 26, 1pm at Rivermead in the auditorium, followed by a reception in the atrium. The service will be led by David Robins and Sarah Franklin.
February 10 Community time.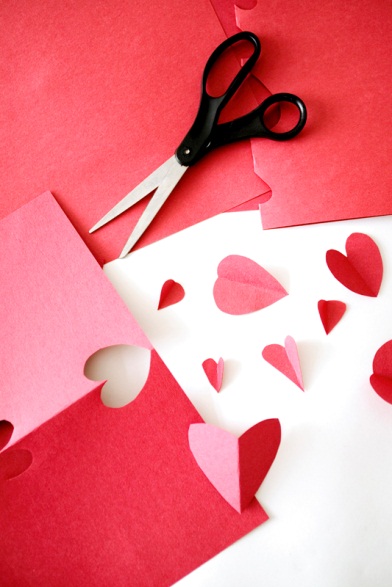 We need a couple of volunteers to staff a valentine card making table and help people with cutting and pasting. Please call Sarah Franklin or David Robins.
Also, if anyone has a chocolate fountain and would like to run it during community time, please call Sarah or David. 
Buddhist Meditation tonight
Hello everyone.  The second Thursday of the month is coming already.  Our next meditation will be this Thursday (tonight) at 7:00 pm in the Parish hall.
Following an hour of meditation we will discuss Chapter 10 ("Minding The Mind") of Tsoknyi Rinpoche's book Open Heart, Open Mind.  
We hope to see many of you then...  - Rags
Welcoming Congregation Programming:  We are in a time when there is significant progress in the recognition of lesbian, gay, bisexual, transgender and queer rights, but do we really understand LGBTQ experiences?   Stay after the church service this Sunday, January 27, for a Soup and Bread meal sponsored by the Social Justice Committee.   We will be showing two short films on lesbian experiences in different time periods.  One is set in 1972 and focuses on feminist issues while the second is in 2000 and stars Ellen Degeneres and Sharon Stone.  There will also be time for discussion led by Carolyn Saari.  Both of the films do contain explicit sexual conduct.
Coming in February: A discussion of bisexuality led by David Robins on Sunday 17 and a talk by Dr. Deborah Fabian, a transgendered woman on Sunday, February 24.
Friday, February 1, TwoMorrows (Darrell and Sarah Morrow) Perform at
Parish Hall Open Stage

TwoMorrows is a multitalented father-daughter duo from Portland Maine.
Darrell Morrow of TwoMorrows (keyboards/guitar/vocals) taught music in the Maine public schools for 30 years and since retiring in 2009 has rediscovered his love of bluegrass, live performance and collaborating with his daughter.  Sarah Morrow (vocals/guitar/mandolin) holds a master's degree in opera performance
from NYU but since leaving school, has begun playing more guitar and mandolin (which her father has coached her on since a young age) and grown to more deeply appreciate the folk style and playing with pops.
They perform both covers and originals throughout New England and
particularly enjoy performing acoustic sets and weddings.

TwoMorrows will be performing as feature act at the Friday, February
1st, edition of Parish Hall Open Stage, an ongoing part of Peterborough's Chamber of Commerce, First Friday Festivities. Parish Hall Open Stage begins at  7:30 PM when a variety of sign up acts will perform. The feature act, TwoMorrows will take the stage at 8:30 PM until 9:00PM when more open mike musicians will follow. The evening's entertainment ends at 10:00PM. Refreshments include baked goods and beverages and are available for donations throughout the evening.
Musicians should sign-up by 7:00 PM. Admission at the door is $5.00
Men's Lunch
This month we'll meet at JP Stephens in Rindge on February 6th at 12 noon.  Contact Ed Morrow at 924-6921 for reservations.
Chili chefs needed, tasters wanted!
Are you a chili chef? Do you want to try your hand at winning cool prizes? Then dust off your favorite chili recipe and bring a pot of it to our Annual Chili Cook-Off. Chilis are needed, but so are tasters. It all happens on Friday, February 8 at 6 p.m. This is open to all chefs, chili eaters, and game enthusiasts. Bring a pot of chili and enter it for free in a contest to determine the best overall, the spiciest chili and the chili with the best name. If you want to vote, it'll cost $5 for a spoon and a tally card.
Chili chefs should call John Richards at 784-5144 or Jonathan Gourlay at 924-6443. Or email us at richardsjw@comcast.net orjegourlay@gmail.com and let us know. We also need help serving and distributing samples before the real eating begins!
The annual chili cook off is a great time to taste a variety of chilis, vote for your favorites and then eat a bowl of your choice and enjoy good company and fun conversation. The cook-off will take place in the dining room. Afterward, the youth group will be hosting game night in the Parish Hall at 7 p.m.
Music Soiree
If you like to play music, and want to have some fun socializing around music, come to the Music Soiree.  The Music Soirée meets on the fourth Friday of each month.  This month it is on the 25th, at 7pm, in the Parish Hall.  Come join us.  We have music, or bring your own.  Do you remember that piece you learned and never could play, because you didn't have anyone to play it with.  Bring it in, and we will play.  Singers, maybe there is a piece that you need an accompaniment for.  Bring in the sheet music and we will play with you.  Let's just get all of these music reading people together to have fun!  Come join us music readers!
 
Community
Looking for a fun way to unload things you don't need, sell crafts, or buy things you do need at bargain prices?
Here is the solution:
The Educated Flea & Craft Market
Cost for Space Rentals - $15
Sunday, February 10, 12 -4 p.m. at the Peterborough Community Center (old Armory Building on Elm Street, across from Bowling Alley)
To rent a space, contact Martha Eichler @ martha_gunn@comcast.net.
"Even Educated Fleas Do It, Let's Do it!"—Cole Porter   ~  Let's Sell and Buy Stuff, February 10, Noon to 4 p.m
David and Joy Flemming hope you can come to a Keene Chamber Orchestra concert on the weekend of Feb 9 and 10th:
 
Saturday Feb 9, 8 PM; Sunday, Feb 10, 4 PM, Monadnock Covenant Church, Base Hill Road and Route 9, Keene
Program:
Beethoven: Piano Concerto No. 5 ("Emperor" )– Eric Stumacher, piano
Brahms Symphony No.1
Dvorak Slavonic Dances in E Minor, Op. 72 #2 and in G Minor, Op. 46, #8 (with members of Keene Middle and HS Strings and Monadnock Waldorf School strings)

Admission, payable at the door:  $15 for adults, $5 for students, Children 12 and under free with a paying adult.

Call Joy @ 533-3803 or send me an email (joynmt@aol.com) for more information, or to reserve a space.
Book Discussion
The modern wood pellet stove is one of the most environmentally friendly and economical forms of home heating available today. However, finding reliable information on the subject has been difficult, to say the least. A new book by Peterborough author Ken MacDonald changes that, addressing all aspects of pellet stove ownership from the consumer's perspective. Ken will be discussing his book, "The Pellet Stove Almanack: HomeHeating Joins the 21st Century" at the Toadstool Bookstore in Peterborough on Saturday, Feb. 2, 2013 at 11:00 AM. All are welcome!
Love is a fruit in season at all times, and within reach of every hand.

- Mother Teresa -
-------------------------------------
So, what do you think?  We thought we'd add our picture to the Weekly Bits....Now you can SEE me as I send this out to you!  As you can see I'm wearing my fuzzy sweater and wooly scarf!  I hope everyone has lots of fuzzies to wear during this cold spell!  Brrrr!  It's cold out there as I type this.  2 degrees!  Holy frozen pipes Batman! We've been getting quite a few calls at the Town regarding frozen pipes, so keep your house warm, keep the water trickling if you have to, or open the cabinets under the sink (on exterior walls) to keep those pipes warm!  
Be loyal to peace, justice and the social good.
Vanessa