Thoughtful tidbits for every week.  You know…to keep up your spiritual blood sugar.
This Sunday
Sermon: Reincarnation - Rev. David Robins
Greeters: Suzy McDonald and Ed Chaney
Community Hour:  Rhonda Barkley and Tom Badgley
Flowers: Suzy McDonald and Ed Chaney in memory of their parents.
---
This month's theme: Inspire
Challenge yourself with someone you know you could never do, and what you'll find is that you can overcome anything.  ~Anonymous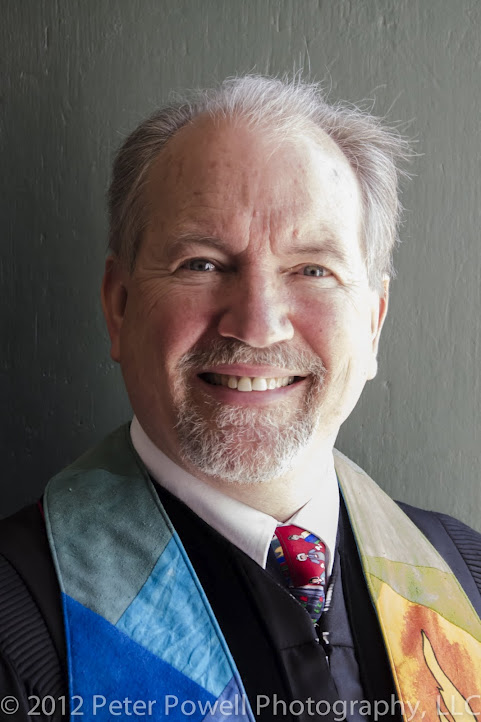 The theme for February is "Role Modeling". I recently read Sonia Sotomayor's  autobiography, and she had these words to say about role models:
"When a young person, even a gifted one, grows up without proximate living examples of what she may aspire to become--whether lawyer, scientist, artist, or leader in any realm--her goal remains abstract. Such models as appear in books or on the news, however inspiring or revered, are ultimately too remote to be real, let alone influential. But a role model in the flesh provides more than inspiration; his or her very existence is confirmation of possibilities one may have every reason to doubt, saying, 'Yes, someone like me can do this."
― Sonia Sotomayor
Buddhist Meditation-tonight
The Buddhist Meditation Group will be meeting at 7 pm this Thursday, January 23th.  Come join us!  Following an hour of silent meditation (both walking and sitting), there will be refreshments then a discussion of Chapter 14,"Anuttara Yoga,"  and Chapter 15 "Maha Ati" of Journey Without Goal by Chogyam Trungpa. This will complete the book. Reading the chapter beforehand is not necessary. 
Meditation instruction is available for those who wish it.  All are welcome.  NOTE:  We meet in the stage area at the back of the Parish Hall.  The Parish Hall itself is dark, so be sure to come to the back door next to the Kitchen in order to find us!
Note: Next month we will begin Pema Chodron's new book "How to Meditate: A Practical Guide to Making Friends with Your Mind."  Among other places, it is available from Toadstool Bookstore in Peterborough.  This book has been praised for being helpful to both novice and experienced meditators.
Music Soiree-tomorrow
Come join us for the Music Soirée, Friday, January 24, at 7 pm.  It is just a time for all people who like to play music to join together and play.  We can provide music, or bring your own and we'll all play together.  It is fun to socialize with music. So come join us.
Contact Mary Seaver at maryseaver@me.com, or, 603-731-9476.
This Saturday at 4 pm
The Zumbyes-Jan 25
A show at PUUC not to be missed. The Zumbyes, an all-male cappella group from Amherst College, will put on a show on Saturday January 25 at 4 p.m. Bring friends and family! This group performs songs with energy, complexity and strong jazz influences. They also infuse their shows with irreverent humor and were called "the most dangerous a cappella group on the planet" by the New York Times. This show attracts many people from outside our Church, so let's have a strong showing from our Church community! Admission is $10 for adults, $5 for children. This is a PUUC fundraiser with proceeds going to our operating budget.
Immediate need for volunteers for the Community Supper
Chairs
We need a person who can come to the dining room each Wednesday at 2:00 PM or earlier and put down all of the chairs from the dining room tables in preparation for the later arrival of other setup volunteers. The job should take 15-30 minutes. It is quite possible that no one else will be present in the dining room when this job is done.
Food Preparation & Cleanup
We need about 3 volunteers for food preparation from 3:30 to 5:30 PM and 3 volunteers for cleanup from 6:00 to 7:00 PM on Wednesday, January 29th. Even if you can only come on this specific date your help will be appreciated. If you are available to volunteer at other suppers in the future that would be even better.
Please call Peter Powell at 603-759-0084 or send E-mail to peter.in.peterborough@gmail.com.
Go the Extra Mile! Extended until February 9th!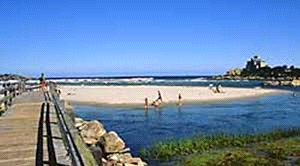 Enter to win a coastal New England weekend away.
Help PUUC reach this year's financial goal.
Want to help?  Here's how…
Purchase a $20 raffle ticket or 3 tickets for $50 …
and enter to win one of four fabulous prizes listed below. No more than 300 tickets will be sold.  Buy your tickets at the PUUC church office or after Sunday services at community hour (write "Extra Mile" in the memo line so we will know this is an Extra Mile donation).
Every ticket will be entered into a drawing to win one of four fabulous prizes:
·        Make Bath, ME, the City of Ships, your port of call for a weekend. You'll stay in a 3 BR/3BA home with views of the Kennebec. (April, May, or Oct. date TBD)
·        Enjoy a weekend in Gloucester, MA.  Stay in a 7 BR/4+BA house, walk to Good Harbor Beach, shop and dine in Gloucester or Rockport.  (spring or fall date TBD)
·        Spend a weekend in Wellfleet, MA near the tip of Cape Cod. Enjoy the National Seashore, Provincetown, the Cape Cod bike trail and more during your stay in this 4 BR/2BA home.  (spring or fall date TBD)
Relax at home reading a good book with a $25 gift certificate to The Toadstool Bookshop.
Tickets are 3 for $50 or $20 for 1
Drawing Sunday February 9, 2014
Here's a great idea: Sell some to your friends!!!  They probably want a chance to win this great giveaway too!
Social Justice
The New Jim Crow book discussion group was a lively one with 30 people including many joining us from the Friends Meeting House. Many expressed a desire to get involved locally somehow to make prison conditions better and lower recidivism rates of those released.  There was a consensus to go on a tour of the Cheshire Corrections Facility in Keene and meet again. A second meeting and discussion will be hosted at the Friends' Meeting House on Feb. 23rd at noon and is open to anyone wishing to come.  The tour of the Cheshire County corrections facility will be set up for some Thursday or Friday in the beginning of February. They can accommodate 28 people so anyone interested in joining us for either of these events should call Elsa Voelcker at 588-6336.  Watch the Weekly Bits for updates to our progress and date of our tour.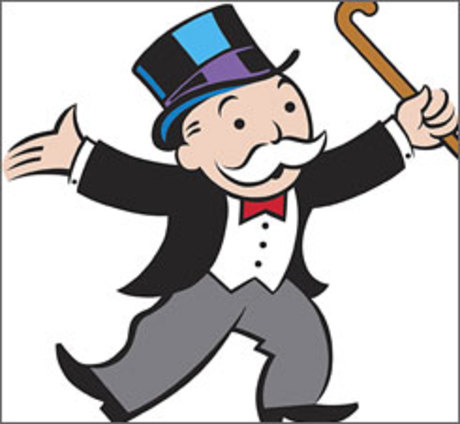 Have Some Fun on Game Night!
The Youth Group will be hosting its annual Game Night on Saturday, February 1 at 6:30 pm. If you like playing games, come join us! We will have many of your favorite board games set up, as well as music, beverages and snacks. Open to anyone who loves fun. Admission is by donation. Questions? Contact Laura Gourlay (lkgourlay@gmail.com or 547-0180)
Men's Lunch
Men's Lunch is set for Tuesday, February 4th, 12:00 noon at the Golden Wok Chinese Restaurant in Jaffrey.
Contact Ed Morrow at 924-6921 or e-mail edmorrow60@gmail.com for reservations.
Welcoming Tip for the Week
"If we are serious about creating a more just, equitable and compassionate world, we have to start with the room we are in."  UUA
The cold winter comfort food committee is pleased to announce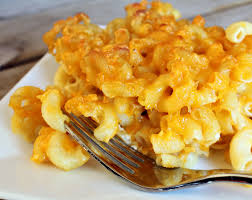 The best of Peterborough (Maybe even the entire Monadnock region)
Macaroni and cheese Bake off
You, yes you, can enter your fabulous mac & cheese creation for fame, fortune & fabulous prizes.
This contest will have two categories:
1.     Pure:  Will consist only of macaroni, cheese, and spices
2.     Exotic: must have some macaroni & cheese, but may contain other items
Date: Saturday, February 15 6 PM
Peterborough Unitarian Universalist Church
Admission to this fabulous event: if you bring an entry – free
Otherwise ages six and up - $5
Maximum family price $20
Diners will vote on the winning entry
All proceeds to the church.
For more information please contact:
Mr. Max McDougall MacArthur   c/o tom.badgley@gmail.com
Mr. Jarlsberg Gouda Cheddah from Switzerland  c/o richardsjw@comcast.net
Sunday Service Volunteers
I absolutely love most aspects about my job here as Office Administrator but the one thing that comes up month after month is calling out for volunteers for Sunday mornings. Sometimes all I get back is my own echo. If you're anything like me or most of the families I know, you've got so many balls in the air, places to be, people to connect with, and your calendar is packed.  I get it!
I've tried all sorts of ideas, from assigning committees, to soliciting via email, calling (most people aren't home during the day) to flat out signing people up, unannounced.  So far, there doesn't seem to be a 'best' way.  Each is fraught with issues, usually the same issue of a few people doing the most work and then they get burned out.  To a crisp. Also automatic sign ups don't allow for individual schedules, vacations, and the re-scheduling/swapping can be CRAZY!
So, I'm trying something NEW!  Sign Up Genius.  In the next day or two, you'll receive an email from me, inviting you sign up.  Please consider taking a moment to click on that link and sign up. Just one Sunday. It takes a whole crew to make Sunday services come together and be meaningful. We really can't do it without you. Thank you.
Community
Keep Peterborough Warm Fund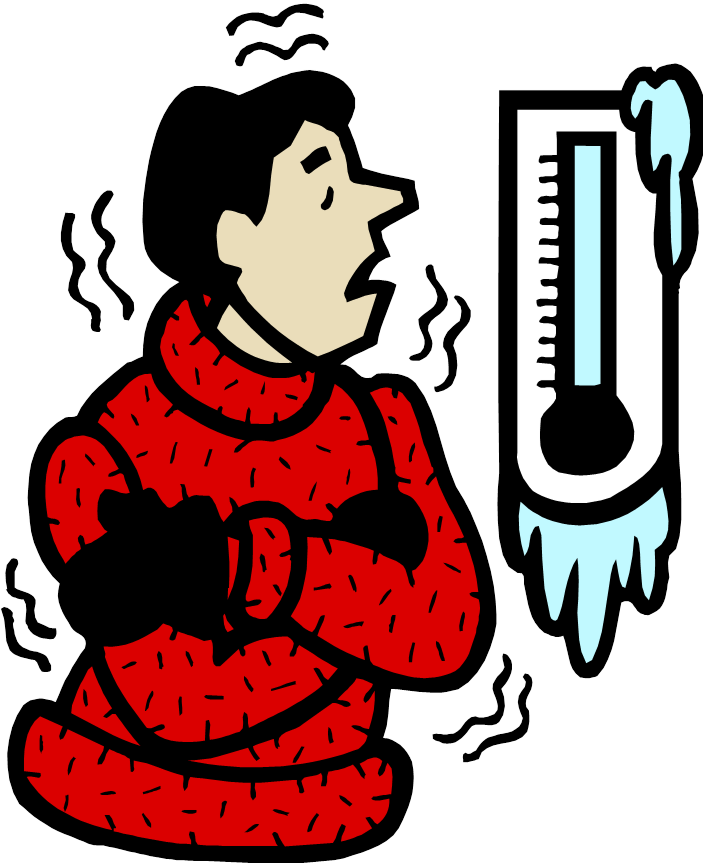 As this year's manager of the Keep Peterborough Warm Fund, I want to let people know about this opportunity.  If you are a Peterborough resident and you fit the income criteria for the 'new middle', you could be eligible to receive assistance in helping with your heating costs.  Who is the new middle?  Households who are middle income, earning too much to receive help from state fuel assistance, but still are finding it hard to meet their heating budget.  If you think you may qualify, or know someone who might, stop by and see me at the Town of Peterborough's administration office, or call 924-8000 ext. 101 for more information.  - Vanessa
What lies behind us and what lies before us are tiny matters compared to what lies within us.  ~Henry Stanley Haskins
Be loyal to peace, justice and the social good.  Vanessa
Times you can usually find someone in the church office
Monday 8:00 to 4:30 pm
Tuesday 7:30 – 10:30 am 
Wednesday mornings you can find John Richards in the office helping out while David is taking sabbatical days.
Thursday 8:00 – 4:30 pm
Friday ….….dark….and cold.
---
To unsubscribe go here. 
Check the box marked Weekly Bits. Enter your email address in the box provided, and click unsubscribe. You will be sent an email to confirm your choice.
Thanks!