Thoughtful tidbits for every week.  You know…to keep up your spiritual blood sugar.
---
This Sunday
Sermon: Rachel, Midwife to Mary…A Story    Rev. David Robins
Greeters: Bryan and Linda Field
Community Hour: still working on it…
This month's theme: Inspire
---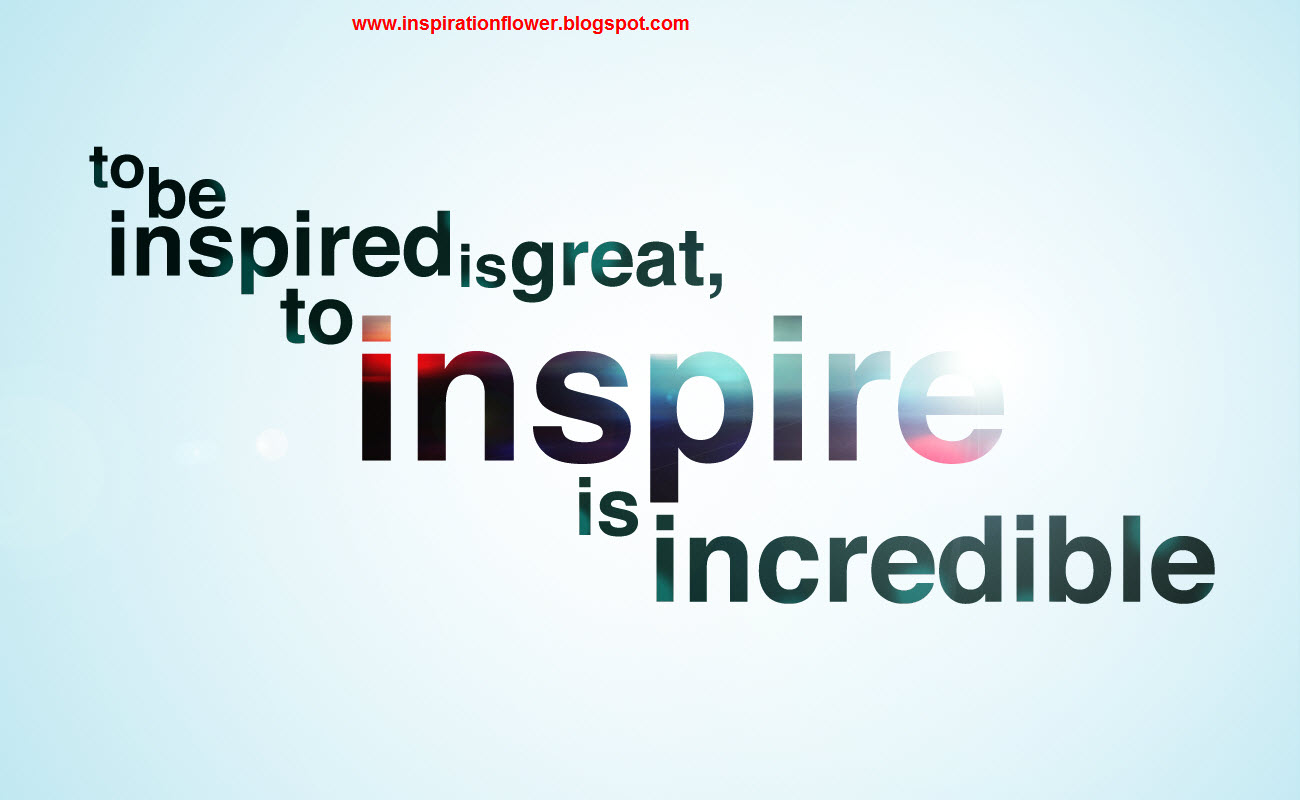 Cresset
The January Cresset is coming.   Please be patient as Christmas fell right during Cresset week and many of us were on vacation. It takes a whole crew of people to put this together every month.  Look in your inboxes and mailboxes soon.  In the meantime, aren't you glad you have the Weekly Bits?
Open Stage, Friday, January 3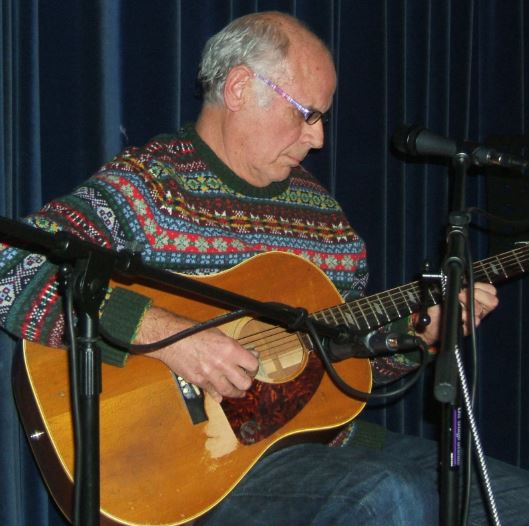 There is a songwriting talent living in Peterborough who is fast becoming known for his unusual song lyrics ranging from strippers, mass murderers, famous nuclear physicists, and the Viet Nam War. His name is Frank Perron, a race car driving instructor and retired marine biologist who has been writing and performing folk and contemporary music since trading ham sandwiches for a set of finger picks in 1965. When asked who
his main musical influences have been, Perron quipped, "I once dated Tom Rush's sister".
Frank Perron's original songs includes musical influences like Spider John Koerner, John Fahey, and Warren Zevon, but his energetic performances often echo David Byrne from the legendary New Wave band, Talking Heads. There's also a touch of blues in the musical brew that is Frank Perron. When asked if he could write and perform a blues song about Jelly Fish, he responded, I once "wrote a song about how I got dragged North from the tropics by a woman who needed "more latitude." 
Frank Perron will be featuring this Friday night at the Peterborough Unitarian Universalist Church. He has announced that the proceeds from his feature performance will be donated entirely to the  Monadnock Food Bank. Open stage performers
from the Monadnock region and beyond will take stage before and after Frank Perron's feature performance. Artists wanting to sign up for a performance slot should appear
at Parish Hall at 7:00PM or contact Jack Kid at jackkidmusic@gmail.com.
$5 at the door, starts at 7:30 pm in the Parish hall.
Men's Lunch is back!
The next meeting is scheduled for Tuesday   [Not Wednesday] January 7, 2014 12:00 pm at J.P. Stevens in Rindge.  If you plan to come and have not already done so, please let Phil Jones  ( 525-4485 ) know to add your name to the count.    
Social Justice Committee
Did you know that it costs $96.00 a day to house a prisoner in New Hampshire?  That although the crime rate in New Hampshire fell drastically from 1990 through 2011, our prison population has grown over those years? 
The Social Justice Committee will be having a soup and bread lunch after the service on January 12 to discuss the book, The New Jim Crow by Michele Alexander.  Come and you'll learn more about how the drug war is affecting us here in NH.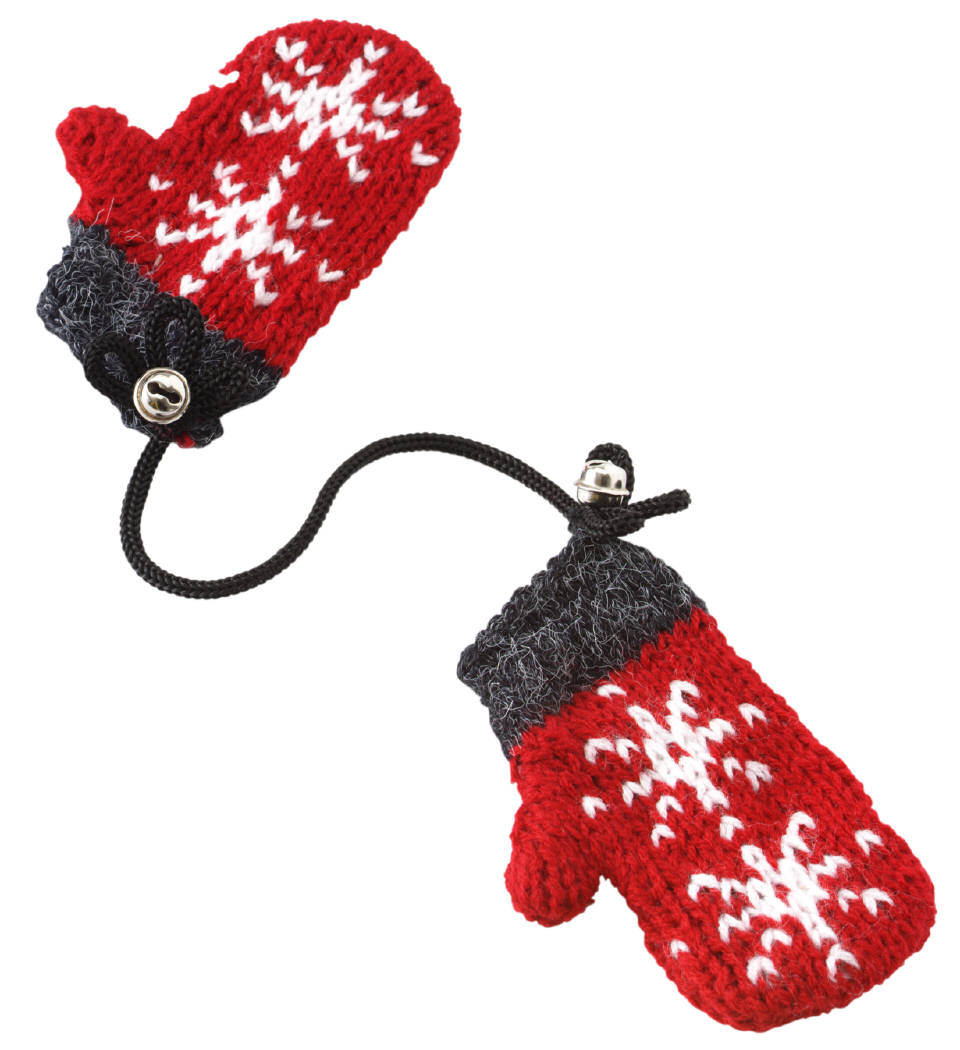 Mitten Tree Delayed
Due to construction in Dining Hall, the mitten tree got side tracked but it's not  too late, bring your mittens to the Parish Hall during January  or drop off at the office.
They will be distributed at a Community supper in late January.
Go the Extra Mile!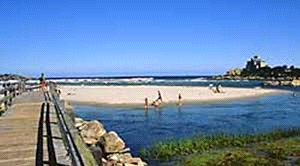 Enter to win a coastal New England weekend away.
Help PUUC reach this year's financial goal.
Want to help?  Here's how…
Purchase a $20 raffle ticket or 3 tickets for $50 …
and enter to win one of four fabulous prizes listed below. No more than 300 tickets will be sold.  Buy your tickets at the PUUC church office or after Sunday services at community hour (write "Extra Mile" in the memo line so we will know this is an Extra Mile donation).
Every ticket will be entered into a drawing to win one of four fabulous prizes:
·        Make Bath, ME, the City of Ships, your port of call for a weekend. You'll stay in a 3 BR/3BA home with views of the Kennebec. (April, May, or Oct. date TBD)
·        Enjoy a weekend in Gloucester, MA.  Stay in a 7 BR/4+BA house, walk to Good Harbor Beach, shop and dine in Gloucester or Rockport.  (spring or fall date TBD)
·        Spend a weekend in Wellfleet, MA near the tip of Cape Cod. Enjoy the National Seashore, Provincetown, the Cape Cod bike trail and more during your stay in this 4 BR/2BA home.  (spring or fall date TBD)
Relax at home reading a good book with a $25 gift certificate to The Toadstool Bookshop.
Tickets are 3 for $50 or $20 for 1
Drawing Sunday January 19, 2014
Community
The Peterborough Chamber Choir, directed by David Vernier, will be presenting a concert on Sunday, January 5, 2014 at All Saints' Church, 51 Concord St., Peterborough, at 4:00 pm. Titled "O magnum mysterium", the concert of a cappella music continues a tradition begun by the choir in the 1980s as a celebration of and reflection on the Christmas season, which this year will feature music drawn from the 16th through 21st centuries. Composers and arrangers include Tomás Luis de Victoria, Charles Ives, Edvard Grieg, Richard Rodney Bennett, Eric Whitacre, William Dawson, Moses Hogan, and choir director David Vernier. Readings by members of the choir will illuminate the concert's themes—Epiphany, Mary, the carol, the "great mystery" described in Victoria's text, and the importance of the season for family and community celebration. The concert is free and suggested for older children and adults; in lieu of an admission fee, we invite our audience to make a donation to benefit the All Saints' Church Community Supper program.
Too often we underestimate the power of a touch, a smile, a kind word, a listening ear, an honest compliment, or the smallest act of caring, all of which have the potential to turn a life around.
       - Leo Buscaglia
---
Be loyal to peace, justice and the social good.  Vanessa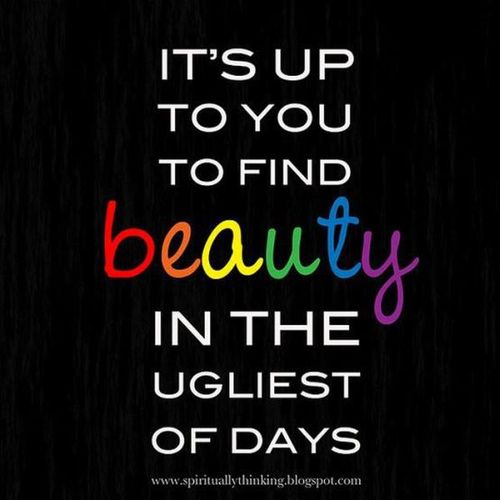 Times you can usually find someone in the church office
Monday 8:00 to 4:30
Tuesday 7:30 – 10:30 am 
Wednesday 9:00 – 3:30 pm – usually, unless David is taking a sabbatical day. Best to call.
Thursday 8:00 – 4:30
Friday ….zzzzzz…
---
To unsubscribe go here. 
Check the box marked Weekly Bits. Enter your email address in the box provided, and click unsubscribe. You will be sent an email to confirm your choice.
Thanks!