Thoughtful tidbits for every week.  You know…to keep up your spiritual blood sugar.
---
This Sunday
Worship Committee: Loving our Enemies, Barbara Harlow
Greeters: Sophia Rallis and Elsa Voeckler
Community Hour: We need help with Community Hour!  Could you please help to make coffee and set up/clean up?  Please contact me by replying to this email. Thanks!
Flowers: Karen Clement in memory of her parents Peggy and Everett Clement.
Music committee meets at 11:45 in the choir loft, Social Justice Committee meets at 12 pm.
This month's theme: Inspire
Find a place inside where there's joy, and the joy will burn out the pain.  Joseph Campbell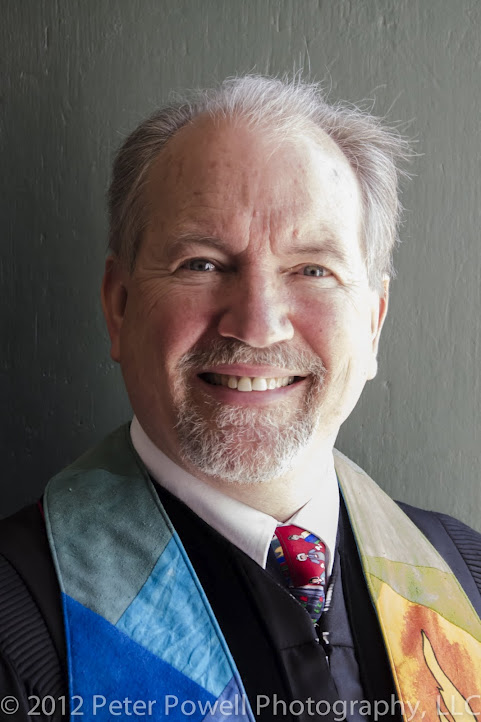 From David Robins
During the year, I am taking my study leave on Wednesdays, usually out of the office. Study leave is usually taken in the summer, but this year and next year I am taking sabbatical in August instead of study leave. In the event of a death, hospitalization, or illness, please call me at home at 924-7036.
Carol Richards' father, Robert J. Osborn, of Weston, CT, age 84, died peacefully last weekend of advanced leukemia. Carol will be in CT for a time supporting her mother. Your thoughts and prayers are much appreciated.
We were saddened to hear of the death of Nathaniel Johnson, nephew of Margot Johnson. 
Last Sunday in my sermon I referenced to book The Gnostic Gospels, by Elaine Pagels. I recommend it as a good read about the early Gnostics. 
On Sunday January 26 Thelma Clark will be 90 years old.  She is living at home, 5 Shadow Lane, Peterborough.    She was a very long time church school teacher.   I'm sure cards from her former students and friends would be very welcome.       
Office Closed
On Monday, January 20, the church office will be closed for the Martin Luther King Jr. Holiday. 
Go the Extra Mile! Extended until February 9th!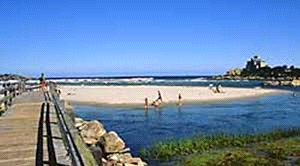 Enter to win a coastal New England weekend away.
Help PUUC reach this year's financial goal.
Want to help?  Here's how…
Purchase a $20 raffle ticket or 3 tickets for $50 …
and enter to win one of four fabulous prizes listed below. No more than 300 tickets will be sold.  Buy your tickets at the PUUC church office or after Sunday services at community hour (write "Extra Mile" in the memo line so we will know this is an Extra Mile donation).
Every ticket will be entered into a drawing to win one of four fabulous prizes:
·        Make Bath, ME, the City of Ships, your port of call for a weekend. You'll stay in a 3 BR/3BA home with views of the Kennebec. (April, May, or Oct. date TBD)
·        Enjoy a weekend in Gloucester, MA.  Stay in a 7 BR/4+BA house, walk to Good Harbor Beach, shop and dine in Gloucester or Rockport.  (spring or fall date TBD)
·        Spend a weekend in Wellfleet, MA near the tip of Cape Cod. Enjoy the National Seashore, Provincetown, the Cape Cod bike trail and more during your stay in this 4 BR/2BA home.  (spring or fall date TBD)
Relax at home reading a good book with a $25 gift certificate to The Toadstool Bookshop.
Tickets are 3 for $50 or $20 for 1
Drawing Sunday February 9, 2014
The Zumbyes-Jan 25th
A show at PUUC not to be missed. The Zumbyes, an all-male cappella group from Amherst College, will put on a show on Saturday January 25 at 4 p.m. Bring friends and family! This group performs songs with energy, complexity and strong jazz influences. They also infuse their shows with irreverent humor and were called "the most dangerous a cappella group on the planet" by the New York Times. This show attracts many people from outside our Church, so let's have a strong showing from our Church community! Admission is $10 for adults, $5 for children. This is a PUUC fundraiser with proceeds going to our operating budget.
Welcoming Tip for the Week
If you are near someone who is bolting for the door after the service, all that you need to do -- as long as you don't have to shout -- is say with a friendly smile, "...hope to see you again."
The cold winter comfort food committee is pleased to announce
The best of Peterborough (Maybe even the entire Monadnock region)
Macaroni and cheese Bake off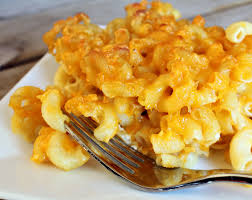 You, yes you, can enter your fabulous mac & cheese creation for fame, fortune & fabulous prizes.
This contest will have two categories:
1.     Pure:  Will consist only of macaroni, cheese, and spices
2.     Exotic: must have some macaroni & cheese, but may contain other items
Date: Saturday, February 15 6 PM
Admission to this fabulous event: if you bring an entry – free
Otherwise ages six and up - $5
Maximum family price $20
Diners will vote on the winning entry
All proceeds to the church.
For more information please contact:
Mr. Max McDougall MacArthur   c/o tom.badgley@gmail.com
Mr. Jarlsberg Gouda Cheddah from Switzerland  c/o richardsjw@comcast.net
Northern New England District of the UUA: Shared Ministry Days on Adaptive Leadership - Facing Your Congregations Toughest Challenges
March 8 at the Unitarian Universalist Church in Nashua, NH  
Congregational leadership teams of religious professionals and lay leaders will join in collaborative learning with similar teams from other congregations. Teams of 3 to 6 leaders will be welcome. 
Time:   9:00 am - 3:30 pm 
Fee:     $15 per person to cover lunch, refreshments and materials.
Program description [edited for brevity]: A rich resource for leaders who want to tackle significant, ongoing challenges in their congregations is the "Adaptive Leadership" framework, pioneered by Dr. Ronald Heifetz, founder of Harvard's Center for Public Leadership. At our Shared Ministry Days participating teams will gain:
•          basics of Adaptive Leadership--including the difference between adaptive challenges and technical problems,
•          how and why congregations fail to make progress on their most important challenges,
•          how to create supportive spaces for the intense emotional and spiritual work of change,
•          an overview of types of adaptive challenges common to our congregations, and
•          tools and strategies for helping our congregations face any challenge more adaptively.
And, teams will identify and explore some of their congregation's adaptive challenges and collaborate with others on strategies to address them.
Please contact Sarah Dengler at sarahjdengler@gmail.com if you are interested in joining a PUUC team to attend.
Community
Bye Bye Birdie
A fun show to see this Saturday, January 18th at 2 (matinee) or 7 at Keene State College, Redfern Arts Theatre. Sam Induni plays Harvey. Hope you can come or pass it along!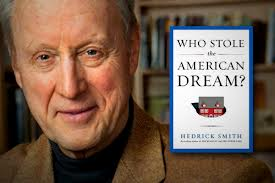 Hedrick Smith
Pulitzer Prize-winning former New York Times reporter and editor, Emmy award-winning producer/correspondent and best-selling author will speak at the Unitarian Universalist Church of Manchester at 7 PM on January 23, 2014. Mr. Smith has established himself over the past 50 years as one of America's most distinguished journalists.
Mr. Smith will be speaking about his recent best-selling book Who Stole the American Dream and other topics.
This appearance is open to the public. Donations to cover expenses will be accepted, but the event is free. Non-perishable food items will be collected for local food pantries.
Question and answer discussion period will follow the speech.
For more information on Mr. Smith, his books and documentaries, go to www.hedricksmith.com.
For more information about the event or the UU Church, go to
URL           www.uumanchester.org.
E-Mail        webmaster@uumanchester.org
Phone        603.625.6854
Unitarian Universalist Church
669 Union Street
Manchester NH 03104
Ink Cartridges Available
Do you use HP inkjet cartridges numbers 17, 23, 26, 29, 33, 45, 49 or 100?  Dwight Schenk has some new, sealed cartridges available gratis in exchange for empty cartridges of any type.  Call him at 899-9759.
Dinner & Dancing at the Waterhouse Saturday Jan 25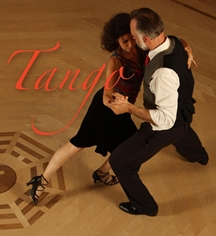 Featuring: Randy Avis instructing Argentine Tango with Vanessa Amsbury-Bonilla
There are 4 ways you could participate:
1)  Dancing 6pm to 7:30pm Only - start with Randy Avis instructing Argentine Tango for one hour. Cost $20/person
2)  Dancing & Drink - #1 plus join the rest for a drink at Waterhouse, then continue with the open dancing until 10pm.
3)  Dancing & Dinner - #1 plus dine with a special menu at the Waterhouse. Dining could be from a special menu with special priced items that can be purchased individually or as a package. Guests that dine, or have a drink at Waterhouse from7:30pm to 8:30pm, may then return to the dance floor after dining for more dancing until 10pm.  Sample Special Menu - Soup or Salad (several choices) $7, Entree choices up to three $15, Dessert a couple of choices $7.
4)  Dancing & Three Course Dinner - #1 plus a three course dinner would be $20-$25/person (Food prices do not include tax and gratuity) and beverages are extra, this price includes dancing from 6pm to 10pm.
If you are interested please RSVP by January 22nd. loretta@sbcnh.com
George and Loretta are in. Looks like a great deal for an evening out!!
Please feel free to pass this on to others that might be interested!!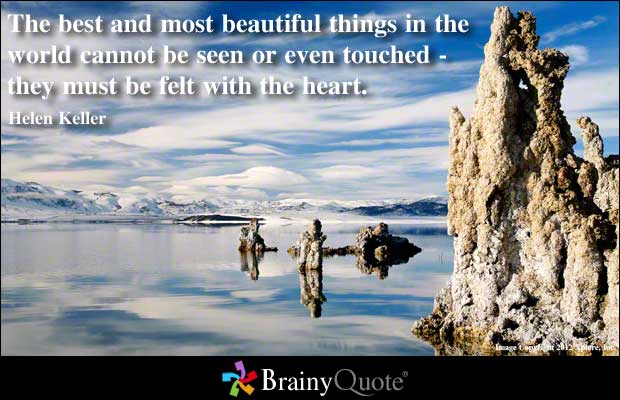 Be loyal to peace, justice and the social good.  Vanessa
---
Times you can usually find someone in the church office
Monday 8:00 to 4:30 pm
Tuesday 7:30 – 10:30 am 
Wednesday mornings you can find John Richards in the office helping out while David is taking sabbatical days.
Thursday 8:00 – 4:30 pm
Friday ...
---
To unsubscribe go here. 
Check the box marked Weekly Bits. Enter your email address in the box provided, and click unsubscribe. You will be sent an email to confirm your choice.
Thanks!