This month's theme: Faith
Faith is taking the first step even when you don't see the whole staircase.
- Martin Luther King, Jr.
---
This Sunday- March 2
Sermon: Rev. Shayna Appel "Beyond Christophobia" – Nice Jewish UU goes to Christian Seminary to overcome Christophobia, overshoots the mark and discovers many wonderous things. What might her journey offer you?
Greeters: We need greeters for this Sunday's service. Would you be so kind?
Community Hour:  Sarah Dengler and Mark Beal
Flowers: Jean Herron in memory of Jack.
Today: Social Justice Committee meeting on the stage after Community Hour. (for real)
---
The Buddhist Meditation Group will be meeting at 7 pm tonight, February 27th.  Come join us!  Following an hour of silent meditation (both walking and sitting), there will be refreshments, then we will begin discussing Pema Chodron's new book "How to Meditate: A Practical Guide to Making Friends with Your Mind."  We will start with the Introduction, titled "Choosing To Live Wholeheartedly". Reading the chapter beforehand is not necessary. 
Meditation instruction is available for those who wish it.  All are welcome.  NOTE:  We meet in the stage area at the back of the Parish Hall.  The Parish Hall itself is dark, so be sure to come to the back door next to the Kitchen in order to find us!
Note: Pema Chodron's book "How to Meditate: A Practical Guide to Making Friends with Your Mind" is available from Toadstool Bookstore in Peterborough.  This book has been praised for being helpful to both novice and experienced meditators.
Music Soirée is tomorrow, Friday, Feb. 28, in the Parish Hall Please come and join us for a fun night of playing music.  Bring your own music or play what we bring. 
Membership Committee
The Membership Committee will meet in the Sanctuary at noon on Sunday. Anyone curious? If so, join us.
Men's Lunch
March 4th at 12 noon at the Common Place Eatery, 11 Main St, Bennington.  To sign up, contact David Penny by phone, 568-2471 or email dpenny72@yahoo.com.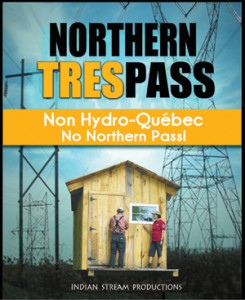 Social Justice Film
Movie entitled "Northern Trespass" will be shown Wed. March 5th at 7PM in the Parish Hall of our church – hosted by Social Justice Committee with Kathy Manfre.
Slides and Sides-March 8th
Slides and Sides Returns: Saturday, March 8, 2014. Take a trip down the Amazon River with Carolyn Saari and her cousin. Bring a dish to share, a beverage, and your own table setting. 6 pm in the dining room.
Music Alert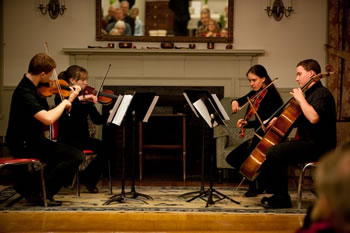 Our annual Music Sunday is coming up on March 23, so here's your chance.
If you have a song you'd like to sing, an instrumental piece you'd like to play, a dance you'd like to do, sign up to participate in this popular inter-generational service. A sign-up sheet will be available in the Parish Hall after service on February 23, March 2, and March 9, or you can contact Margaret Warner at mwarner@tds.net (phone: 588-2097) to sign up or get more information.
And the Winner is…
So, if you were at the Macaroni and Cheese bakeoff and you enjoyed Karen Dudra's winning macaroni and cheese from the exotic category, you can now make it at home:
Cheesy Butternut Squash Cavatappi Bake
(Karen used gluten-free pasta and flour.)
Ingredients
Nonstick cooking spray
3 cups peeled and cubed butternut squash
8 ounces dried cavatappi or other elbow macaroni
1 tablespoon butter
8 ounces cremini or button mushrooms, sliced
2 green onions, thinly sliced
1 tablespoons all-purpose flour
1 cup fat-free milk
¼ teaspoon salt
¼ teaspoon ground black pepper
8 ounces sharp cheddar, shredded
3 slices reduced-sodium bacon, cooked and crumbled (optional)
Directions
1.        Preheat oven to 375 degrees F. Lightly coat a 2-quart rectangular baking dish with nonstick cooking spray; set aside.
2.        In a medium microwave-safe bowl combine squash and 2 Tbsp. water; cover with vented plastic wrap. Microwave on high for 4 minutes; stir. Microwave, covered, about 4 minutes more or until squash is tender. Carefully remove plastic wrap. Mash squash; set aside.
3.        Meanwhile, cook pasta according to package directions; drain. In a medium saucepan heat butter over medium heat. Add mushrooms and green onions. Cook until tender, about 5 minutes. Sprinkle flour over mushroom mixture. Cook and stir for 1 minute. Add milk, salt, and pepper. Cook and stir over medium heat until thickened and bubbly. Remove from heat; stir in squash. Add pasta. Gently fold to combine.
4.        Transfer half of the pasta mixture to the prepared baking dish. Sprinkle with half of the cheese. Add remaining pasta and cheese. Top with bacon, if desired. Bake, uncovered, for 20 to 25 minutes or until heated through and cheese is melted.
Nutrition Facts (Cheesy Butternut Squash Cavatappi Bake)
•          334 cal.
•          12 g Fat, total
•          39 mg chol.
•          7 g sat. fat
•          42 g carb.
•          3 g Monosaturated fat
Community
Film: The Sharp's War
On March 2nd at 7 PM, the Unitarian Universalist Church of Manchester NH (669 Union Street) presents the documentary film Two Who Dared: The Sharp's War.
The documentary film is told from the point of view of Martha and Waitstill Sharp, drawing on their recorded interviews, letters and unpublished memoirs, and includes interviews with rescued children and noted Holocaust scholars. Through the inspiring true story of Waitstill and Martha Sharp, Two Who Dared: The Sharps' War reveals a timeless lesson of personal sacrifice and courage to be shared with future generations. Find more at www.twowhodared.com.
The Sharps' actions were a direct precursor to the formation of the Unitarian Service Committee, now the Unitarian Universalist Service Committee.
Admission is free, but we ask for donations to help defray expenses. Please bring a non-perishable food item for local food pantries. The Church is handicap accessible.
For more information contact:
Ken Close
Unitarian Universalist Church
669 Union Street
Manchester NH 03104
603.625.6854
Unitarian Universalist Fellowship of North Bay
WINE COUNTRY HOLIDAY
"You generously share your beautiful community, your welcoming homes, your expertise and, especially, your warmth.  We will remember this trip always."
                        Ann McCracken, Cincinnati, OH.
The UU's of Napa, California proudly announce the ninth season of our Wine Country Excursions. Again, we offer several options for an inside look at one of America's most beautiful areas, internationally known for fine wines, gourmet dining and spectacular vistas. 
There is much to see and do in the Napa and Sonoma valleys, e.g. wine tasting at renowned and boutique wineries; visits to art galleries and museums; exploring the natural beauty of our hills and valleys on miles of hiking and bike trails or by car on our highways and back country roads. Napa is an hour from San Francisco by car or ferry.
We offer two choices:  Both start with comfortable lodging in members' homes with full breakfast (up to 3 nights).  You can choose a 2-day "Wine Country Excursion," (a guided, personalized tour conducted by one of our members--some with wine industry experience) or lodging and self-guided touring. If desired, we provide guidance, maps, etc.   UU ministers will be personally guided by our minister, Rev. Bonnie Dlott.
The program runs from April through October.  Our fees are well below market rate for comparable services and all proceeds go to our small fellowship.  For complete details contact:  Iris Barrie at 707.363.7552 or barrie001@comcast.net
We look forward to sharing our lovely "home" with you!
---
Just because you can't see it doesn't mean it isn't there. You can't see the future, yet you know it will come; you can't see the air, yet you continue to breathe.
- Claire London
Be loyal to peace, justice and the social good.  Vanessa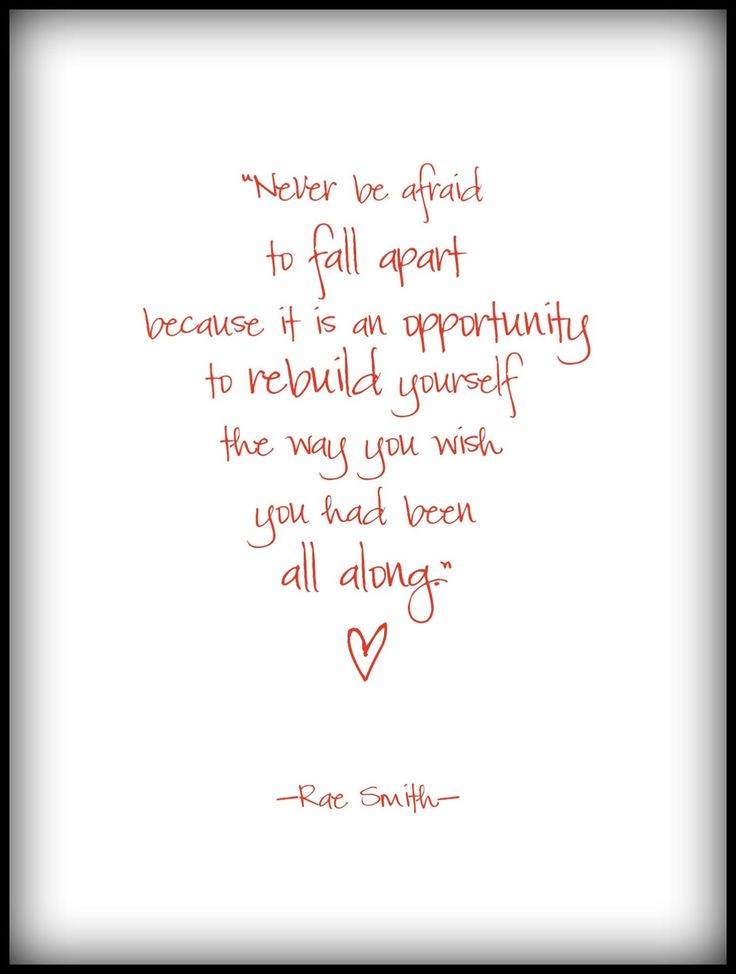 Times you can usually find someone in the church office
Monday 8:00 to 4:30 pm
Tuesday 8:00 – 10:30 am 
Wednesday mornings you can find John Richards in the office helping out while David is taking sabbatical days.
Thursday 8:00 – 4:30 pm
Friday ….…..closed
----------------------------------------------------------
To unsubscribe go here. 
Check the box marked Weekly Bits. Enter your email address in the box provided, and click unsubscribe. You will be sent an email to confirm your choice.
Thanks!