Thoughtful tidbits for every week.  You know…to keep up your spiritual blood sugar.
---
This Sunday- February 23
Sermon: Modeling Peace- Rev. David Robins
Greeters: Sophia Rallis and Jill Shaffer Hammond
Community Hour:  Peter Powell and Anne Twitchell
Flowers: Bob and Nancie Gordon in memory of their mothers.
---
This month's theme: Modeling
Good character is more to be praised than outstanding talent. Most talents are to some extent a gift. Good character, by contrast, is not given to us. We have to build it piece by piece—by thought, choice, courage and determination." — John Luther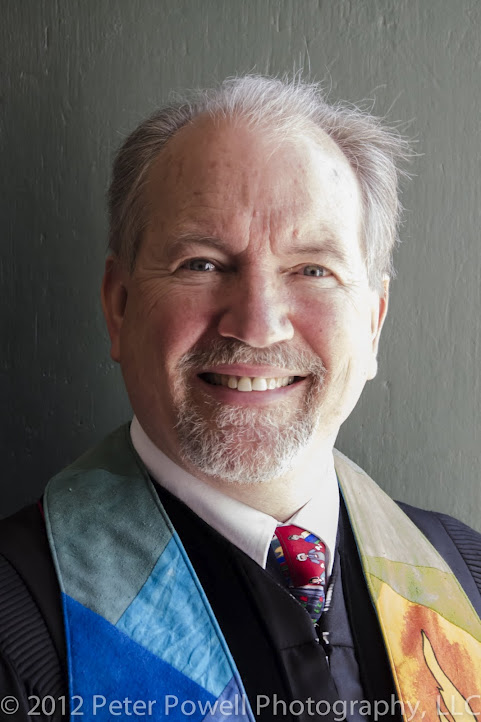 From David Robins
Ruth Ewing: We are saddened to hear of the death of Ruth Ewing on February 19. Her family has tentatively scheduled a memorial service and reception at PUUC on Saturday, April 26, 2014. Ruth has been a member of PUUC since 2002, and a long-time member of the Keene UU Church. She was residing at Rivermead.
I will be taking some saved up vacation days next week on Monday through Thursday, February 24-27. Please call me on my cell if you need to reach me, 933-0793.
Sunday, March 2, is a Worship Committee service with Rev. Shayna Appel providing an intriguing sermon topic.
UU History Corner: On February 19, 1868, Phebe Ann Coffin Hanaford was ordained at Hingham, MA, becoming the first woman Universalist minister in New England.
PUUC History: Women's Alliance: The Ladies' Social and Benevolent Society was organized in 1841 and has been part of the Unitarian Universalist Church since then. Its name has been changed several times but its purpose is the same. It is social and benevolent. Also helps the church with its finances, social affairs and in whatever way it can. (From Generation to Generation)
Social Justice Committee
The Social Justice Committee group that is interested in furthering the discussion of The New Jim Crow book and prison conditions will be meeting Sunday, February 23rd at 12 noon at the Friends Meetinghouse at 3 Davidson Road in Jaffrey for another soup and discussion of directions we might like to go with our ideas. Anyone wishing to attend:  please RSVP to Elsa Voelcker email:  voelckere@franklinpierce.edu or phone:  588-6336 so I can give them an idea of how many of us to expect.
Music Soirée is Friday, Feb. 28, in the Parish Hall Please come and join us for a fun night of playing music.  Bring your own music or play what we bring.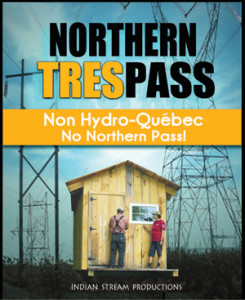 Social Justice Film
Movie entitled "Northern Trespass" will be shown Wed. March 5th at 7PM in the Parish Hall of our church – hosted by Social Justice Committee with Kathy Manfre.
Slides and Sides-March 8th
Slides and Sides Returns! Saturday, March 8, 2014. Take a trip down the Amazon River with Carolyn Saari and her cousin. Bring a dish to share, a beverage, and your own table setting. 6 pm in the dining room.
Welcoming Tip for the Week
I'M NEW HERE, WON'T YOU PLEASE…
…Smile at me when I walk in the door. You are my first impression of the Fellowship during the first few moments I am in your building, and this first impression will probably last a long time.
…Help me find my place in the service. I will not find your help an intrusion; in fact, I will remember your kindness.
…Speak to me after the service or during coffee hour. I know you want to see your friends and settle that piece of committee business, but I may find it hard to believe that you truly care for one another unless I first see evidence that you care for the "stranger in your midst."
From the Unitarian Universalist Church in Halifax, Nova Scotia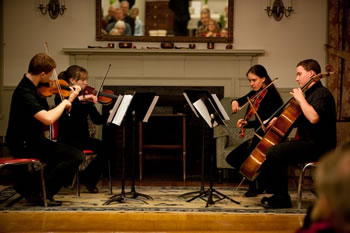 Music Alert
Our annual Music Sunday is coming up on March 23, so here's your chance.
If you have a song you'd like to sing, an instrumental piece you'd like to play, a dance you'd like to do, sign up to participate in this popular inter-generational service. A sign-up sheet will be available in the Parish Hall after service on February 23, March 2, and March 9, or you can contact Margaret Warner at mwarner@tds.net (phone: 588-2097) to sign up or get more information.
It's not easy being green
Wanted: Healthy, hearty, green plants
Anne Twitchell is looking for healthy good looking plants that can withstand the cold of the sanctuary.  The planter has some vacancies; do you have any plants that could use a new home?  Please contact Anne Twitchell at 924-3454 or email her at anne.twitchell@comcast.net.
Community
Holy Smokes
Due to fire damage of her house, Lisa Beaudoin is looking for an apartment or house to rent in the Peterborough area. Her house insurance does not cover security deposit, so if anyone was willing to omit that, she would be grateful. She does not need it to be furnished and would need at least two bedrooms. Please contact her at 878-0459.
The CECILIA ENSEMBLE is going to ITALY
Come help us celebrate at our send-off concert!!
The Cecilia Ensemble, under the direction of Maria Belva, will perform their Italy Tour Concert program on Friday, February 21st at All Saints Church in Peterborough. The concert begins at 7pm. A free-will donation will be accepted at the door. All Saints Church is at 51 Concord St, Peterborough, NH.
This concert will feature works by Jacob Obrecht, Alan Hovhaness, Greg Gilpin, David Vernier, Rick Sowash, John David, and Jim Papoulis.
The Cecilia Ensemble is the high school age section of the Grand Monadnock Youth Choirs and meets for one and one half hours on Monday afternoons throughout the school year. These young women must be self-motivated, responsible individuals and accomplished musicians. Our repertoire comes from the finest written for women's voices and includes sacred and secular; medieval to modern; classical, folk, gospel, and non-traditional modern tunes.
In January 2013, the Cecilia Ensemble was invited to sing for Governor Maggie Hassan's Inauguration ceremony in Concord, NH. We sang for Steven Sondheim at the MacDowell Medal Day Ceremony in August, 2013. We performed with the Keene Pops Choir on December 1st of this year and at Rivermead Retirement Community on January 26th. We also perform at the annual winter and spring Grand Monadnock Youth Choir concerts.
Our tour runs from February 22 through March 1. In Italy we will perform at the Cathedral in Sorrento, in St. Andrew's Church in Gallicano nel Lazio, and in Rome at St. Agnes Church in the Piazza Navona.
 For more information, please contact the director below.
Maria Belva, Director
Grand Monadnock Youth Choirs
PO Box 54
Peterborough, NH 03458
603-924-2055
---
A complete stranger has the capacity to alter the life of another irrevocably. This domino effect has the capacity to change the course of an entire world. - J.D. Stroube
Be loyal to peace, justice and the social good.  Vanessa
---
Times you can usually find someone in the church office
Monday 8:00 to 4:30 pm
Tuesday 8:00 – 10:30 am 
Wednesday mornings you can find John Richards in the office helping out while David is taking sabbatical days.
Thursday 8:00 – 4:30 pm
Friday ….…..closed
To unsubscribe go here. 
Check the box marked Weekly Bits. Enter your email address in the box provided, and click unsubscribe. You will be sent an email to confirm your choice.
Thanks!