Thoughtful tidbits for every week.  You know…to keep up your spiritual blood sugar.
This month's theme: Generosity
"You give but little when you give of your possessions. It is when you give of yourself that you truly give." ― Kahlil Gibran
---
This Sunday
Sermon: Reach Out in the Darkness, Rev. David Robins
Greeters: Chase Roeper and Phil Jones
Community Hour: Anne and Lorraine Fischer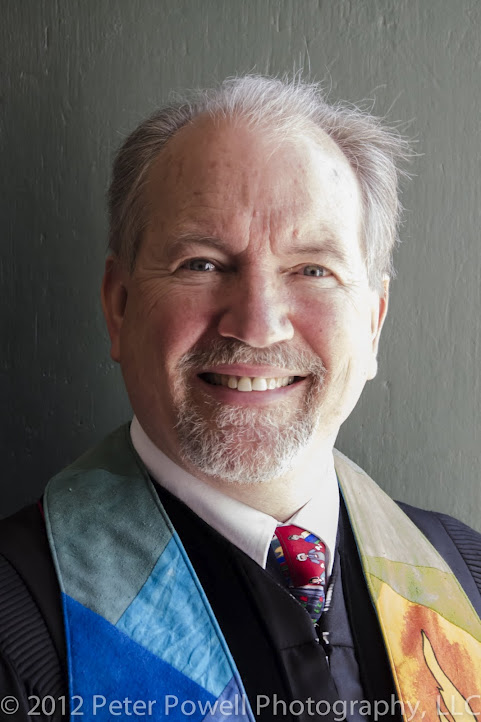 From David
From David Robins
Ruth Ewing has entered hospice care. Please keep her in your thoughts.
Karin and David Van Strien have provided the wreaths in the sanctuary in memory of Karin's mother.
From Eileen Karpeles
"The sun, an errant lover,
Has wandered off. Only if wooed by me
Will it return....
Most magical of all, I light a candle---
My act of faith, to guide the sun's return."
As the sun wanders off, and winter wanders in....What candles will you light, to guide your life toward health---Spiritual Health...Physical Health...Psychological Health?
What relationships will you nurture, that in turn will nurture your health?
Welcome to Bob and Nancie Gordon who signed the church membership book in November. They live at 12 Legacy Lane, Peterborough, NH 03458. 603-784-5356.
From Social Justice
Please bring in any non-religious, non-political note cards for our Amnesty letter writing this Sunday.
Donor cards in support of the Community Supper Program will be available during Community Hour.
Frank Wallace Plays Parish Hall Open Stage, Friday, December 6th
Antrim, New Hampshire's composer/guitarist, Frank Wallace will be featuring at the Parish Hall Open Stage this coming Friday, December 6th. Wallace was lauded by Fanfare Magazine as a composer with "an authentic expressive voice and a high standard of musical interest who plays with flawless technical proficiency." While
his compositions are passionate, Wallace is also known onstage to include an element of "playful humor". Audiences attending Frank Wallace's concerts have found him to
be exciting, unpredictable, and always fresh. Wallace's website is: frankwallace.com
Frank Wallace will feature beginning at 8:30PM following a variety of open mike entertainment that begins at 7:30. All musicians and poets may sign up at Parish Hall beginning at 6:45 PM. We also accept three online advance sign-ups for anyone who may be driving a distance to appear on our stage. There is a small voluntary
donation of $5.00 at the door and the Parish Hall offers beverages and fresh baked goods throughout the performances.

Property Committee
The rainbow flag hanging at the front of the church blew down recently. The Property Committee is working on rehanging the flag.
No Community Supper
On Wednesday, December 11th, due to kitchen renovations in order to comply with current fire code regulations.
We are planning on serving December 18th, providing all construction is finished in time.
No Community Supper on Christmas Day or New Year's Day.
Here's the crew that is planning on starting work next week. We've got construction guys, electricians, plumbers, and hood specialists.  Soon, we'll have a fire compliant kitchen. Hooray!
Dining Room Emergency Exit
Dave Cutter Construction will begin work this week (December 3 - 6, 2013) installing the new exit door.  Phase one will address the outside work; cement pad & walkway, cutting out the bricks, framing and installing the door and its threshold.  Phase two will complete the project (later perhaps) by constructing the inside steps, railings,  and landing.    Property Committee
iGive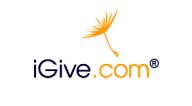 If you buy some of your holiday gifts online, consider doing this. It won't cost you anything, but PUUC benefits with every sale.
Check our web-site at www.uupeterborough.org – the last item on the menu bar is a link to "shop PUUC," which takes us to a shopping page. You'll find iGive, a business that negotiates with web-based stores to return a percentage of the sale to a specific charity.  There's also a direct link at the home page's foot.
So, click on the iGive link. Instructions are clear. An alphabetic list of stores together with the percentage of money returned to the charity will be displayed. There's also a search window to look specifically for items you might like, which is great for holiday shopping.  
We've already raised $29.11 for the church. The more people get into the hang of it, the more we'll make.  You'll install a little icon on your computer that looks like a dandelion seed.  So, before you start your next online buying streak, click on the little dandelion seed, and find the store in the list where you want to shop, a percentage of your sale (no cost to you) will go to our church. Nifty, huh?  
Direct link to our shopping page is: http://uupeterborough.org/content/shop-puuc
Cookies for our Jingle Mingle
Ok, so start thinking about our Christmas eve service. Do you like to bake? Maybe too many sweets left over, even too many to leave for Santa?  Please bring in cookies for the reception after our Christmas eve service.  
Community
The Grand Monadnock Youth Choirs are performing their annual Holiday Choral Concert, under the direction of Maria Belva, Sunday, December 8th at the Peterborough Unitarian Church, 25 Main Street. The performance begins at 3:00 pm.
The concert, titled "A Winter Wish," is a celebration of folk songs, art songs, and novelty songs for young voices, featuring works by Greg Gilpin, and Bob Chilcott, and a piece from the movie "Polar Express."
Tickets are available at Toadstool Bookshop and at Steele's Stationers in Peterborough, and at the door.  For information, call 603-924-2055
Handel's Messiah
Launch your December celebrations with a concert of essential highlights from Handel's Messiah on Saturday, December 7th at 7:30 p.m. at the Union Congregational Church in Peterborough. Sixty choristers and four soloists will be conducted by Jeffrey Fuller from All Saints Episcopal Church. Organist Mary Ann Fleming from the Union Congregational  Church and a Francestown based string quartet will accompany the ensemble.  The event is free and open to the public, but donations to offset expenses will be welcomed. The audience is encouraged to come early as seating is limited. There is nothing like the glorious Hallelujah Chorus to put you in the Christmas frame of mind!
Looking for some hearty young (or not so young) adult who lives in the vicinity of 57 Summer Street (about 1 mile from church) for walkway shoveling this winter.
---
"Give what you have. To someone, it may be better than you dare to think."
― Henry Wadsworth Longfellow
Be loyal to peace, justice and the social good.  Vanessa
My Regular Office Hours:
Monday and Thursday 7:30 to 4:30, Tuesday 7:30 – 10:30 am. 
Times you can usually find someone in the church office
Monday 8:00 to 4:30
Tuesday 7:30 – 10:30 am 
Wednesday 9:00 – 3:30 pm – usually, unless David is taking a sabbatical day. Best to call.
Thursday 8:00 – 4:30
Friday ….hello? um, no one home…..