Thoughtful tidbits for every week.  You know…to keep up your spiritual blood sugar.
---
This month's theme: Generosity
When one loves, one does not calculate.    -St. Therese of Lisieu ("Little Flower")
---
This Sunday
Sermon: Honoring our Stories, Rev. David Robins
Greeters: Robert and Martha Eichler
Community Hour: Linda and Greg Scerbinski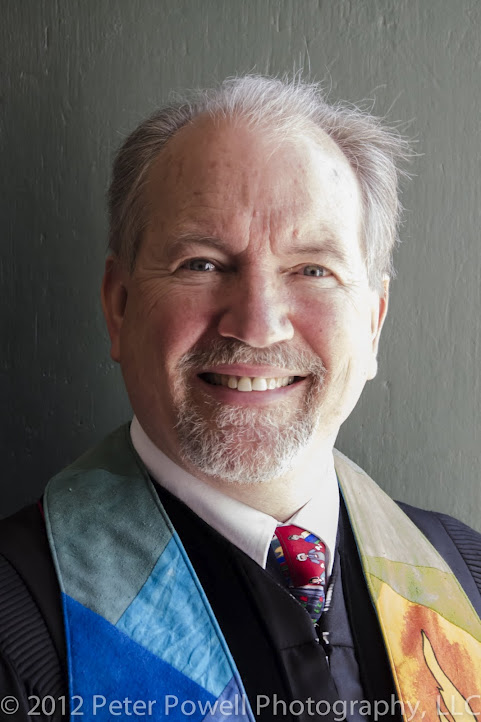 From David
From Sydney Wilson-Smith, (driving mantra):
Keep your eyes on the road today.
So you will be safe and so will they.
Keep your mind on the road today.
Keep your hands on the wheel today.
Keep the speed you need today.
Words to resist hurriedness:
I have not rushed today.
I cannot rush today.
I will not rush today.
I'll breathe instead.
A safer way.
Jocelyn Walter and Mark Haverly remembered that I spoke last year of the Christmas Truce of WWI, when enlisted soldiers took control of their own lives and stopped fighting, and made peace across enemy lines. At least, until the generals ordered them back into killing one another. Jocelyn and Mark sent me notes alerting me, that PBS will offer a premier broadcast of the Pulitzer price winning opera based on this story, on Friday, December 13, 9pm on NHPTV Prime.
Share an emote with the universe,
be it joy or sorrow,
Sing out loud and clear,
to bring in the morrow
If it snows this Sunday:
Here's the protocol for knowing whether church service,RE Programs and nursery are cancelled this Sunday:
1)You can call the church 924-6245 from 8am on- to listen to a message. If it says NO RE PROGRAMS, please stay home.
2) You can go on our website and there will be a message across the top: www.uupeterborough.org
From Deb Nunes, organist
Dear PUUC Family,
Thank you all so much for the cards, best wishes, and wonderful food during my recent medical challenges.
I am recovering slowly but won't return to the organ until March.  Having had three heart events while playing the organ doesn't deter me!
    Happy Holidays
        Deb Nunes
From Social Justice
During Community Hour Sunday, we'll again be writing notes of support to Prisoners of Conscience. 
Fair Trade coffee and chocolate goodies will be on sale.
The holiday donation cards benefiting the Community Supper will be available every Sunday during December and will also be available in the church office during the week. The perfect gift for the person who has everything; a gift of caring.
Next Saturday, December 21, the longest night of the year, there will be a 5:30 p.m. candlelight vigil held on the steps of the Peterborough Town House sponsored by the Monadnock Area Transitional Shelter (MATS). 
Buddhist Meditation - tonight
We'll meet for an hour of meditation at 7pm, followed by an hour of discussion on Chapter 12,"The Question of Magic," of Journey Without Goal by Chogyam Trungpa.
Come one, come all, bring yourself, bring a friend, bring food, bring donations, bring all these in *any* combination you choose!  Just come, meditate, relax, and have a good time.  – Rags
A Great Fund Raiser!
Many thanks to all those who so generously contributed to the Holiday Stroll. Many people worked really hard to make the occasion a success. The final combined total for the Women's Alliance tables and cookie walk was $1,419.41!  The best yet!
Go the Extra Mile!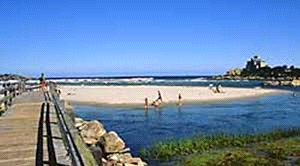 Enter to win a coastal New England weekend away.
Help PUUC reach this year's financial goal.
Want to help?  Here's how…
Purchase a $20 raffle ticket or 3 tickets for $50 …
and enter to win one of four fabulous prizes listed below. No more than 300 tickets will be sold.  Buy your tickets at the PUUC church office or after Sunday services at community hour (write "Extra Mile" in the memo line so we will know this is an Extra Mile donation).
Every ticket will be entered into a drawing to win one of four fabulous prizes:
*       Make Bath, ME, the City of Ships, your port of call for a weekend. You'll stay in a 3 BR/3BA home with views of the Kennebec. (April, May, or Oct. date TBD)
*       Enjoy a weekend in Gloucester, MA.  Stay in a 7 BR/4+BA house, walk to Good Harbor Beach, shop and dine in Gloucester or Rockport.  (spring or fall date TBD)
*       Spend a weekend in Wellfleet, MA near the tip of Cape Cod. Enjoy the National Seashore, Provincetown, the Cape Cod bike trail and more during your stay in this 4 BR/2BA home.  (spring or fall date TBD)
*       Relax at home reading a good book with a $25 gift certificate to The Toadstool Bookshop.
Tickets are 3 for $50 or $20 for 1
Drawing Sunday January 19, 2014
Community Supper News
The professionals have been busy with the kitchen renovation, and the most recent news from Avis Construction is that we have a delay in getting the propane reconnected so the December 18th supper is still pending this connection.  It's currently scheduled for December 19th, too late for the supper. We're trying our best to expedite things.  We'll know for sure by tomorrow.
No Community Supper on Christmas Day or New Year's Day.
Fundraising Policy: If you have a fundraising idea, please bring it to the Fundraising Chair, Anne Fischer for approval.  Thank you.
iGive
THANK YOU to those who have installed the iGive icon on your computers and who have already contributed to our church.  I know who you are!!!  Brownie points for you and $ for us!  Wahoo!
Want to be cool like those folks?
If you buy some of your holiday gifts online, consider doing this. It won't cost you anything, but PUUC benefits with every sale.
Check our web-site at www.uupeterborough.org – the last item on the menu bar is a link to "shop PUUC," which takes us to a shopping page. You'll find iGive, a business that negotiates with web-based stores to return a percentage of the sale to a specific charity.  There's also a direct link at the home page's foot.
So, click on the iGive link. Instructions are clear. An alphabetic list of stores together with the percentage of money returned to the charity will be displayed. There's also a search window to look specifically for items you might like, which is great for holiday shopping. 
We've already raised over $32 for the church. The more people get into the hang of it, the more we'll make.  You'll install a little icon on your computer that looks like a dandelion seed.  So, before you start your next online buying streak, click on the little dandelion seed, and find the store in the list where you want to shop, a percentage of your sale (no cost to you) will go to our church. Nifty, huh?  
Direct link to our shopping page is: http://uupeterborough.org/content/shop-puuc
Community
Looking for a place to rent in Peterborough for my daughter and two grandbabies beginning this January, while Navy Dad is deployed. Call Maria!!! 924-2055
How lovely to think that no one need wait a moment. We can start now, start slowly, changing the world. How lovely that everyone, great and small, can make a contribution toward introducing justice straightaway. And you can always, always give something, even if it is only kindness!  -Anne Frank
---
Are you jolly or jingly, or both? Hope your holiday season is bright.  We're getting geared up!
Be loyal to peace, justice and the social good.  Vanessa
My Regular Office Hours:
Monday and Thursday 8:00 to 4:30, Tuesday 8:00 – 10:30 am. 
Times you can usually find someone in the church office
Monday 8:00 to 4:30
Tuesday 8:00 – 10:30 am 
Wednesday hours vary-David is currently on sabbatical, therefore it's best to call first.
Thursday 8:00 – 4:30
Friday ….only in our dreams….
Holiday Hours: The church office will be closed December 24-27, and on January 1.