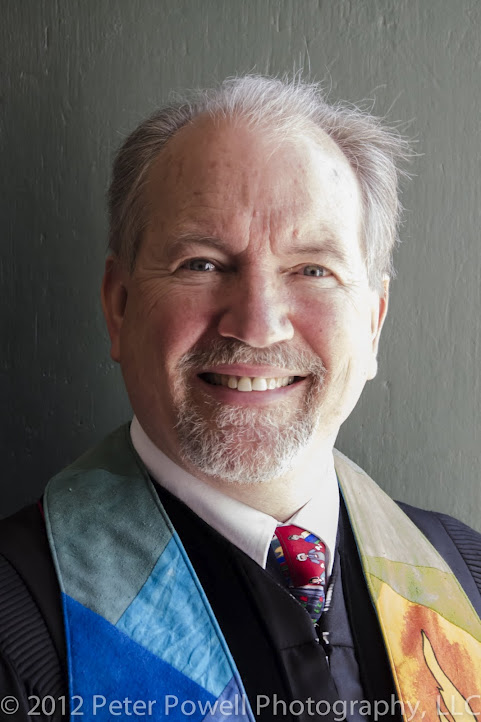 From David
We are saddened by the news that Andrew Leeds, father of Linda Field passed away on August 13. Please keep Linda and her family in your thoughts.
There will be a service at a later date.
Margret Kolbjornsen is at Monadnock Community Hospital Room 205 and welcomes visitors.
From Char, the new DRE
Our nursery and spirit play rooms have some wonderful doll houses.  We will be meeting this Sunday August 17th in the RE Wing (downstairs in the church) from 1-3pm to make some dolls for these little houses.  Children 6 years and older as well as any interested adults are welcome to join us.  We will be using cloth, felt, yarn, thread and wire.  Our youngest children will enjoy playing with these doll families throughout the year.
The following Sunday August 24th we will meet from 1-3pm to make some wooden furniture for the small houses.
We would love to have your help and creative ideas!  Thanks,  Char  (new Director of Religious Education), Chase (Religious Education Committee Chair) and Michelle (new Nursery Teacher)
The RE Committee is looking for one or two 3 ft tall bookshelves for RE use.  If you have one you'd like to donate please contact Char at 924-6245 or char.james@uupeterborough.org. Thanks so much
Cresset deadline
It's hard to believe it's that time again. Since I will not be in the office on Monday, the official deadline has been moved to Thursday, August 21st.
Last Call for Community Supper Volunteers for August
Over the last 2 weeks I have recruited volunteers for August Community Suppers. It is a very difficult period to get volunteers because of vacations and family visits. On the 27th we still need 2 people to do food preparation from 3:30 to 5:30 PM and 1 person to do dessert and coffee from 4:30 to 7:00 PM so that we can produce the supper effectively without stressing out the volunteers who have already committed. If we do not have these people by the 20th I will have to cancel the supper for the 27th.
Valuable Wedding Present Missing
Ginny Uecker has been a long-time baker of cakes for the benefit of the Community Supper. Each week she gets a ride from Rivermead to the church to personally deliver a cake for the upcoming supper. At the same time she picks up the cake serving plate that she left at the last supper. 
Recently, when Ginny came with the next cake she could not find the plate from the prior cake in the usual location. Subsequently, Community Supper volunteers searched:
·  The food storage room.
·  The refrigerator and freezer.
·  The main kitchen.
·  The upstairs kitchen.
but could not find the missing cake plate.
The missing plate is a round, aluminum plate that sits flat on the table (No pedestal). It is approximately 16-18" in diameter. It has a fluted edge and a designed, hand-hammered surface. On the underside of the plate is Ginny's name written 4 times. 
The plate is valuable and special to Ginny since it was presented to her and her husband as a wedding present in 1941. Clearly she does not want to lose it and it is irreplaceable.
Would you please try to remember if you have seen this plate, you have used this plate for some purpose, or, better yet, you know where it is stored. Your help would be appreciated. If you have any information about the plate please contact Peter Powell at 603-759-0084.
Rummage Sale
The September Rummage and White Elephant sale is approaching fast. This means that now is the time for everyone to look into their cupboards and closets -- don't forget the basement and garage -- and pull out children's clothing, adult clothing, clothing accessories, toys, dishes, flatware, cookware, glasses, china, books, old records, pictures/prints, picture frames, and whatever else is appropriate for this annual fundraiser. It is truly our biggest and most popular fundraiser for the church.
Please remember that it's important that everything is clean, so please wash all clothing and check to make sure that the donations don't have holes or rips, and that they do not have any stains. Clean the white elephant items, as well, please. It's proven that "presentation" is everything !
Please drop off items during the week but keep in mind that Wednesday during the Community Supper is the best day. Just leave your items in the downstairs alcove next to the stairs or on one of the tables in the dining room. Someone will be there on Sundays, but please call ahead. You may call the office on Monday and Thursday mornings or Marsha Morrow at 924-6921.
Please help to make this a successful fundraiser. Donate soon.
On August 22nd and 23rd we invite you to join us for the Revive Democracy Weekend

On Friday evening, August 22nd the founder of the NH Rebellion, Lawrence Lessig, will be speaking at the Amos Fortune Forum in Jaffrey, N.H. 
Additionally, we are honored to let you know about a Granny D Memorial Walk on Saturday, August 23rd. We are honored to be working to help promote this event with PACE: 'Promoting Active Civic Engagement' who is sponsoring this event. PACE is focused on promoting Granny D's wonderful legacy and work. This walk covers one of Granny Ds favorite routes which stretches from her home on Cobb Meadow Road in Dublin to the heart of Hancock. This training course helped her get in shape for her 3200 mile walk from Los Angeles to Washington, D.C. to promote campaign finance reform, at the age of 90.
We will begin on Cobb Meadow Road at 9 AM and end in Hancock (6 miles one way) in time to visit the Farmers Market and gather for a picnic luncheon with Lawrence Lessig and some of Granny Ds numerous friends. Transportation will be provided for the trip back to Dublin (unless of course you decide you want to cover both directions just as Doris did!)
To see the event details and RSVP for the Granny D Memorial Walk on Saturday, August 23rd please click HERE. This event is rain or shine.
The continued momentum and outpouring of support has been incredible to see and hear as we travel the state. 

Thank you for all that you have done and continue to do.

Jeff

P.S. The NH Rebellion is excited to be partnering with the Coalition for Open Democracy, founded by Granny D herself, as we build a unified reform movement in New Hampshire. More details to come soon!
Monadnock Summer Lyceum
Sundays at 11 am in the sanctuary
August 17-Dr. Lori Alvord—From Navajo Healing Ceremonies to Twenty-first Century Medicine
August 24-Lois Lowry—One Writer's Journey
Community
The Wilton UU church will be hosting their annual Chicken Barbeque on August 15th starting at 5:00 at the Red House on Issac Frye Highway. 
---
Note* I will be not be in the office on Monday, as I will be on vacation in Maryland. I will probably not be checking emails either, but will return to my regular summer hours on Thursday, August 21st. Oh yeah!
Be loyal to peace, justice and the social good.  Vanessa
Church Office Summer Hours:  Monday & Thursday  8 am – 1:00 pm
-----------------------------
To unsubscribe go here. 
Check the box marked Weekly Bits. Enter your email address in the box provided, and click unsubscribe. You will be sent an email to confirm your choice.
Thanks!