Thoughtful tidbits for every week.  You know…to keep up your spiritual blood sugar.
------------------------------
Knowing others is intelligence; knowing yourself is true wisdom. Mastering others is strength; mastering yourself is true power.
- Lao Tzu -
------------------------------
This Sunday
Sermon: Mud Season Rev. David Robins
Greeters:  Dwight Schenk and Julie Flood Page
Community Hour: Sydney Wilson-Smith and Carl Ingelstrom
Flowers:  Bryan and Linda Field in memory of Linda's mother Paula Leeds.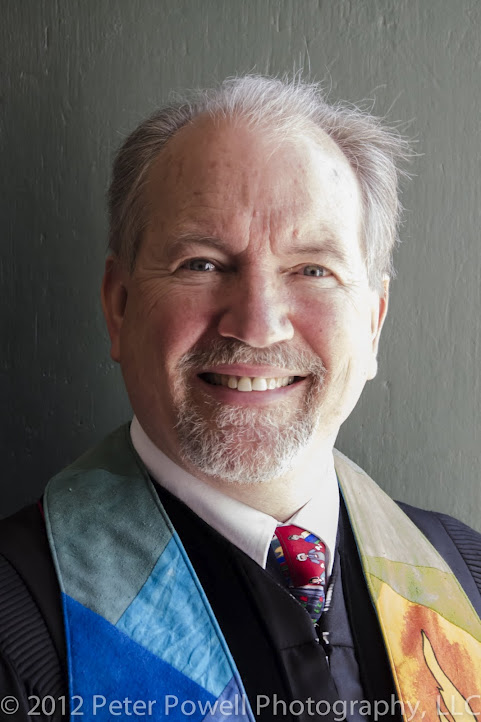 From David
"Spring guides our hearts to shine sunlight on cold, shadowed places....not content until seedlings break through, and buds appear."
I have seen the first purple crocuses in front of CArll House, and heard rumors of forsythia in Putnam Park. Yes!
PUUC History Corner: "The glass etching on the door into the religious education rooms, was donated in honor of Thelma Clark, by her family, in 1998. The glass window celebrated Thelma's 50th year as Religious Education teacher, superintendent, RE Committee Member, and nursery caregiver. Her contribution of time and talent touched the lives of hundreds of children. This area was truly her little piece of heaven." (taken from: From Generation to Generation, Written, revised, and published by Alice Carll, Thelma Clark, Arlene Dart, David Van Strien, George and Loretta Sterling."
COMING THIS SUNDAY TO A CHURCH NEAR YOU!
We will introduce the read-a-thon this Sunday in church.  This will be a fun way the children can raise a little money for our religious education program.  After church during community hour we will have a table with books and read-a-thon forms on it available for all to see.  Don't be shy!  If you know of someone who needs to hear a good story please let us know and we will make sure one of our fine readers pays them a visit.
Welcoming Congregation
Stay after the service on Sunday, April 21 for a final Social Justice Committee Soup and Bread lunch at which we will have a discussion regarding the programs this year and what more the group would like to have/do in the future.  All are welcome.
Tip# 2 for Being Welcoming
We want to welcome people for who they are, as they are. Be mindful of assumptions. For example, when talking with new people at church remember that not everyone who attends is married, or has a family just because they are of an age, which might make that an option. Ask open-ended questions to find out about the person, the way they might like to describe themselves.
COME watch an incredible movie – Chasing Ice -tonight!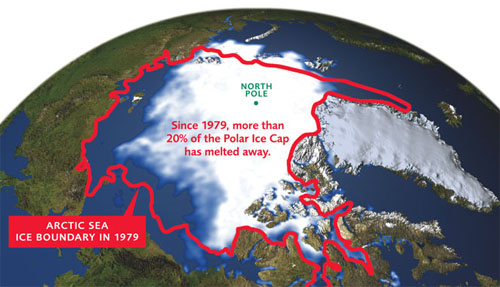 Chasing Ice is the story of one man's mission to change the tide of history by gathering undeniable evidence of our changing planet.  In the spring of 2005, National Geographic photographer James Balog, at one time a skeptic about climate change, headed to the Artic on a tricky assignment.  Within months of that first trip, the photographer had conceived the boldest expedition of his life: The Extreme Ice Survey.  With a band of young adventurers in tow, Balog began deploying revolutionary time-lapse cameras across the brutal Artic to capture a multi-year record of the world's changing glaciers. 
In addition to the film screening there will be an exhibition of glacier photos taken by area youth and a discussion about local efforts to promote sustainability.
Sponsored by the Congregation's Social Justice Committee and by the Monadnock Citizen Issues Project, there is a suggested donation but no one will be turned away. For more info: 924-9750.
Open Stage-April 5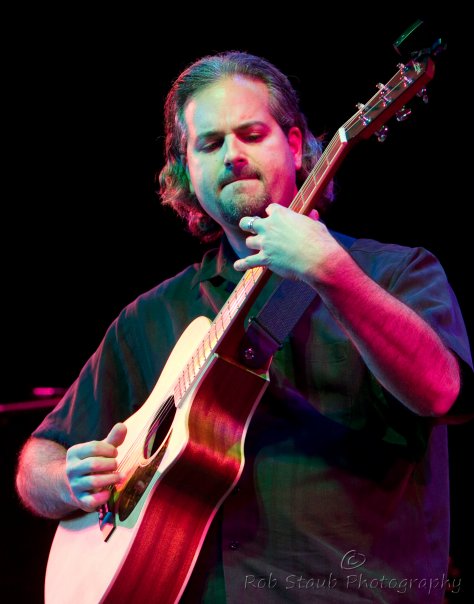 Glenn Roth is not your typical commuter from Connecticut. Instead of a briefcase, he carries a gig bag. His workspace is the vaulted splendor
of Grand Central Terminal or the tunnels and platforms of the New York City subway system. A literal "underground" sensation, Glenn is a
licensed performer in the MTA's "Music under New York" program, playing for the most distracted and demanding audience in the world:
legions of workers rushing to jobs throughout the Big Apple. And his fingers work magic, creating a soundscape of compelling melodies that invite them to leave the cityrush behind on an aural escape.

Glenn is a fingerstyle guitarist, his thumb riding the bassline and
the melody driving all. His compositions suggest multiple guitars, but
it's really just one guy, ten flying fingers, one instrument. All
instrumental, Glenn's songs suggest moods and narratives that compel
the listener to fill in the details.

Glenn has released three CDs to date: Innovations (2005), Busker
(2006), and Into the Unknown (2010). His original compositions have
been hailed as "sheer virtuosity" (20th Century Guitar magazine) and
"delicate, accomplished solo acoustic guitar work" (PLAY: New Haven
Arts & Entertainment Weekly). Glenn has shared bills with Monty
Montgomery, Don Ross, Antoine Dufour, and Vicky Genfan, among others."

Glenn plays regularly throughout the northeast and tours nationally to
bring his music to new fans and locales. A new CD is in the works. He
plays the Parish Hall Open Stage as the feature performer on Friday, April 5th at
7:30 PM.
Slides and Sides-April 12
Bonjour ! Vendredi, le 12 avril, nous aurons un diner & les photographs d'une voyage dans une peniche sur la Seine  a 6 heures !
Or, Hi - on Friday April 12 please join us for Sides and Slides - A trip on the River Seine in France on a barge  - 6PM  !
 Community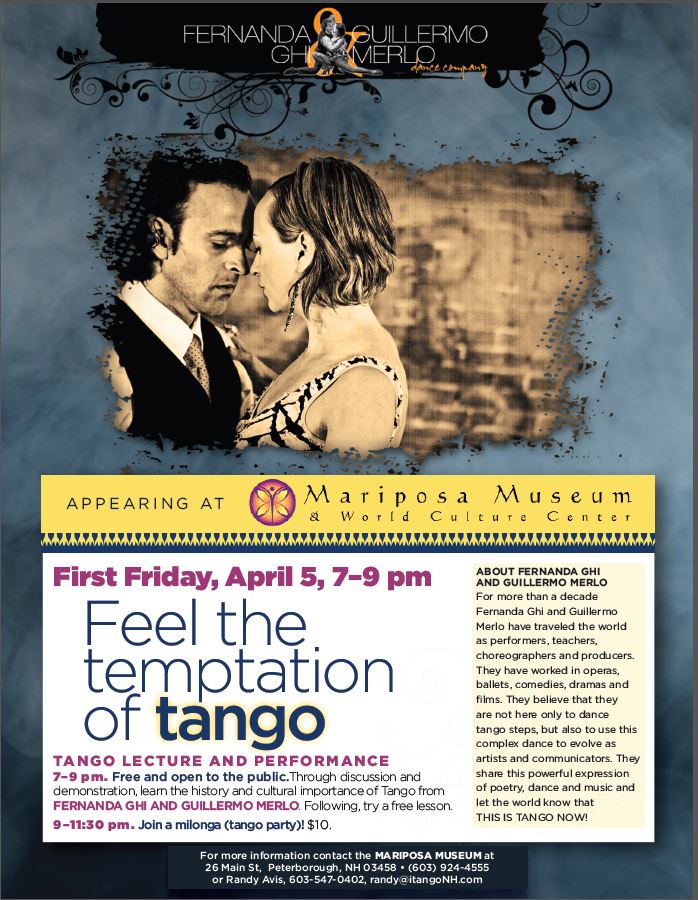 Feel the Temptation of Tango-Lecture and Performance- tomorrow night!
FREE from 7-9 is a Lecture and lesson with Fernanda Ghi and Guillermo Merlo, Teachers, Performers, Choreographers and Producers. If you saw them in Tango Now you will not want to miss this opportunity. They have worked in Operas, ballets, comedies, dramas and films, from Russia to Argentina to the US and everywhere in between and beyond. SAVE the DATE. You don't have to dance tango to enjoy this event.
The Mariposa Museum and World Culture Center 26 Main St. Peterborough NH April 5th from 9- 11:30 Milonga after the lecture and lesson:  $10.
From the NNED District
Dear Congregational Leaders: Leadership Development Workshop.
 April 20th, 9am to 2pm, at the Concord, NH. UU church (274 Pleasant St., Concord).  
Joe Sullivan has confirmed that the cost per congregation for participation (no matter how many folk you send) will be $100 per congregation.  Please bring a church check or work out other arrangements with the District office.
The workshop will be led by Joe Sullivan, our District Executive, and Doug Zelinski.  Doug is District Executive of the Mass. Bay and Clara Barton Districts, and is a regional specialist in leadership development.  They will be sending us information about the workshop sometime in the next 10 days or so. 
We are all asked to bring something to contribute to potluck refreshments: breakfast snacks, mid-morning snacks, lunch, beverages. 
Contact David Robins or Greg Scerbinski if you are interested in attending.
Folk who may be interested in being included: Board, minister, Nominating Committee, Leadership Development
Organic Egg-celent Eggs
Tom & Char James have started an egg delivery business.  It's springtime and the girls are laying!
Now we can offer fresh local eggs delivered to your door. (or pick them up at church and we'll make different arrangements come summertime)  We deliver weekly, every other week or monthly; whatever works for you.  If you are interested in being on our delivery route you can download an egg delivery form here.    Or contact us at benningtongardens.com  (603) 588-2922
Thank you for your support!   Char & Tom
-------------------------------
 Pay attention to the intricate patterns of your existence that you take for granted.   - Doug Dillon -
-------------------------------
Well, any of you who know me at all know where I'll be tomorrow night!  This is a rare opportunity for Peterborough to be graced by the presence of well-known and fantastic dancers in the world of tango.  The lesson is free so if you've ever had any curiosity in trying your feet at tango, bring a willing heart to the Mariposa Museum tomorrow.  You can also just watch.  It's bound to be amazing.
Be loyal to peace, justice and the social good.  Vanessa